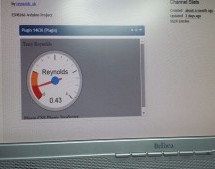 I think that one day, all food cupboards & fridges/freezers will be smart. All products will have an RFID or video recognisable label which will update a list of product usage. Your local supermarket will gather this information & replenish your products as required - who knows ?? (After about 3 mins, skip forward to about 30 secs from end) Anyhow, I wanted to make my own Internet of Things and I wa ...
Read more

›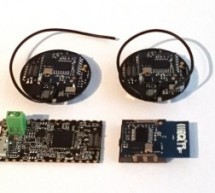 The Internet of Things has a different meaning for different people. For some, it means monitoring room temperatures from a mobile phone, whereas for other, it is controlling garden lighting from a laptop computer. For sports-minded people, it might mean logging their heart rate in real-time to a cloud service. Is there a common denominator between this wide range of different applications? Our answer is Ai ...
Read more

›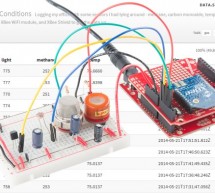 Introduction Are you looking to get your data gathering project hooked into the "Internet-of-Things"? Then check out data.sparkfun.com! It makes posting data to the web as easy as constructing a URL and POSTing it to a server. I wanted to create a quick project to test out SparkFun's data logging service. Combining an Arduino, XBee WiFi module, and a variety of gas, temperature, and light sensors I built an ...
Read more

›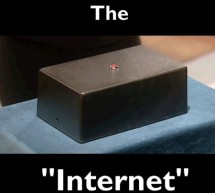 You've bought your first Arduino or you're planning to get this great little device? Obi Wan would say: "That's good. You have taken your first step into a larger world." Same thing for me! Congratulations! You'll see, as soon as you master the basics, you'll have so much fun with this little device. There are so many tutorials and books outside, so why another? Maybe you think learning should be funny or a ...
Read more

›
This is a very low cost and basic from of home automation allowing you to turn on and off lights and other devices using your computer or mobile phone. It has been built and tested use using UK power plugs, but the same protocol is used on many budget remote power switchers from around the world. You will need... A Spark Core wi-fi development kit A remote controlled mains sockets set * A 433MHz Transmitter ...
Read more

›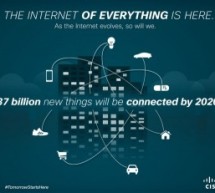 Internet is "good For more detail: Are you familiar with Internet of (every) Things? ...
Read more

›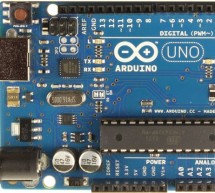 This Instructable explains how to send an SMS from an Arduino using the Internet. There are many ways to approach this and I will explain one of the different methods used to accomplish this task. Some major points needed for my project: I have a standard Ethernet shield, and ENC28J60 Ethernet module, and I needed my program to work with both and also over a wifi connection (using the ESP8266 - I just order ...
Read more

›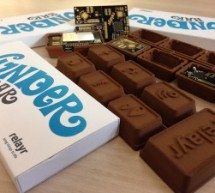 Find out the WunderBar – the OpenSensor Cloud Platform enabling to easily develop applications for the physical world. The WunderBar IoT (Internet of Things) Starter Kit from company relayr mimics the appearance of a chocolate bar with a WiFi enabled master module, plus six detachable smart sensor mini-modules. The WunderBar Internet of Things WiFi & Bluetooth Sensor Starter Kit is a quick start develop ...
Read more

›
THE SETUP For an interface I thought 3 LEDs would be simple enough: Blue for everything is fine (as blue LEDs are cooler than green ones); red for something is wrong; and yellow for the modem and router are being restarted. I added a button to do the actual restarting as I wanted it to only be done deliberately. For the internals I went with: Arduino mini pro clone 5v ENC28J60 Ethernet connector (datasheet) ...
Read more

›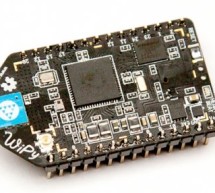 >>> The Internet Of Things It's concept is quite simple; the idea is to provide intelligence to everything that surrounds us, connect it to the internet, bring it to life, and make lots of cool things happen. Sounds nice, but how do you that? Here is the answer… >>> Meet the WiPy A small, super low power, inexpensive, and 100% Python programmable IoT development board. The WiPy takes the w ...
Read more

›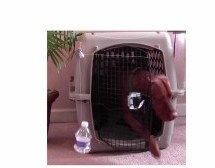 We can instantly open a door or control anything we can connect. It works from any iPhone, Android, or PC. After connecting something we want to control, download the free app to a PC, open a port, and control it remotely from anywhere. It's open source so anyone can modify it to sense and control anything they like. You can try it out here. In the kickstarter video we show creating a virtual fence around o ...
Read more

›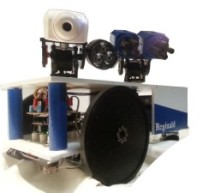 Reginald started from the simple, yet bold idea to control a bot from anywhere in the world with a live video feed. What I wasn't expecting was for Reginald to develop into an involved, feature rich project. With my work and money, I was able to complete a project exactly to my satisfaction and more. This tutorial chronicles the entire project: from top to bottom. Before I started my project, I had several ...
Read more

›