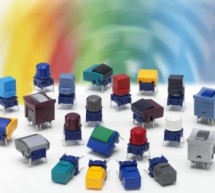 Company MEC, Dutch producer of top-class push-button switches Multimec, Unimec and others comes with good news for developers and producers of electronics. Well-known reliable push-buttons were in majority of cases available in so called standard version (L6, -40...+115°C) and in a high-temperature version (H9, -40...+160°C). From now on, all types will be gradually available only in a "high temperature" ve ...
Read more

›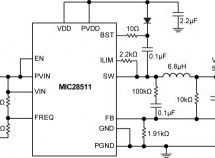 A family of pin-compatible synchronous step-down switching regulators with integrated power switches, the MIC28511/12/13 from Micrel, supplies up to 4 A of output current (MIC28513) and accepts a wide input supply range of 4.6 V to 70 V (MIC28512). The devices have an operating junction temperature range of -40°C to +125°C and come in very small 24-pin, 3×4-mm FCQFN packages. The MIC28511/12/13 regulators a ...
Read more

›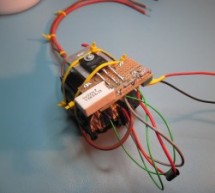 Old CRT monitor or TV is a great source of electronic components that can be used in DYI constructions. One of them is a flyback transformer that can provide 10-30kV output. The input voltage can be in a range from a couple of volts to over a dozen of volts, power consumption is a couple of watts. In my construction input voltage is 9V, power consumption is 5W. A flyback transformer is driven by one or two ...
Read more

›
Up until now, we have talked about working with a lot of low-power devices. Sensors, LEDs, ICs, and the like are all capable of being powered directly from your Arduino, but as many awesome 5 and 3.3v components as there are, eventually you will find yourself holding a 12v solenoid, motor, or light and wondering "How the heck am I supposed to control this from my Arduino?" Well today we are going to talk ab ...
Read more

›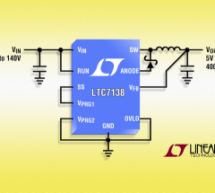 Description The LTC®7138 is a high efficiency step-down DC/DC regulator with internal power switch that draws only 12μA typical DC supply current while maintaining a regulated output voltage at no load. The LTC7138 can supply up to 400mA load current and features a programmable peak current limit that provides a simple method for optimizing efficiency and for reducing output ripple and component size. The L ...
Read more

›
Update 01/02/09: A PCB version of this circuit is in the design stages – some preliminary information is here. Update 03/11/09: Kits based on this design are now for sale! Update 12/14/10: The original AVR HV Rescue Shield kit has been replaced by the new and improved HV Rescue Shield 2.  Visit the HV Rescue Shield 2 product page for information about the new kit!As I mentioned earlier this week, I recently ...
Read more

›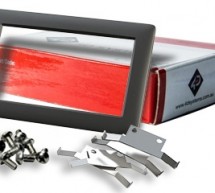 Also can be added, that even in case you have a possibility to produce a suitable bezel, it can easily happen (especially at smaller batches) that it simply isn´t worth it. Design, prototyping,… all this costs something. On the other hand we have here a ready-made solution with true brass bushings and precisely designed spring clips. The result is an immediately usable bezel, while it´s only necessary to ma ...
Read more

›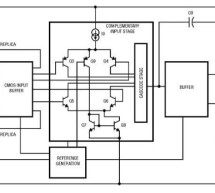 Linear Tech is aiming at high-impedance sensor transimpedance amplifiers with an op-amp that requires only 3fA of bias current (typical at 25°C) while offering 500MHz gain bandwidth product. Potential applications for the chip, called LTC6268, include interfacing ADCs to reverse leakage (linear) mode photodiodes. 20kΩ transimpedance gain is available at 65MHz, and 499kΩ with 11MHz bandwidth. FET input trans ...
Read more

›