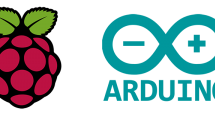 Connect your anduinoWiFi to IFTTT. Control everything around you, or 'let go' and let random events in cyberspace control your surroundings! Story Motivation The Arduino, and most popular DIY embedded solutions for that matter are usually great at one of two things; Communicating with sensors and discrete pieces of hardware, or running complex or interpreted code and connecting to third party services (APIs ...
Read more

›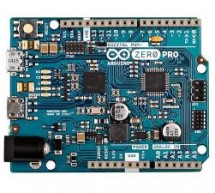 Run a powerful open source Operating System on Arduino Zero to blink an LED on the board and open up a whole world of control capabilities! Story Version: Version: 0.9.0 (latest) We decided to write an open-source, hardware-agnostic OS for commercial IoT devices that provided low level configuration options to deal with power, memory, and performance constraints across various types of micro-controllers and ...
Read more

›
Learn how to submit your Arduino-based project. It may even get featured on the Arduino social channels! Story Arduino Project Hub (powered by Hackster.io) is a community dedicated to discovering how fun and rewarding tinkering with electronics and software can be, so any project made with Arduino boards is welcome! Every day the Arduino Team will select some of the best tutorials and highlight them on our ...
Read more

›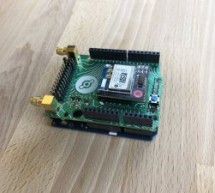 About this project Helium exists to help developers build low power, secure, connected devices. In this project, we'll walk through using the Helium Atom Prototyping module with an Arduino Zero and Adafruit Ultimate GPS Breakout to seamless send data to Azure IoT Hub and then on to a Power BI report to visualize the data. You can learn more about Helium's low power, secure, long range wireless products and ...
Read more

›
The goal of this project is to learn as much as possible about the Zsun WiFi card reader and run OpenWrt on it to turn it into an awesome wifi device. UPDATE 2017-09-12 Info about LEDE and USB gadget working UPDATE 2016-11-28 Adding some more info about the new PCB revision, thanks to Erik Dorner, who sent me his analysis a long time ago UPDATE 2016-04-23 The new PCB is missing a jumper on the RX serial lin ...
Read more

›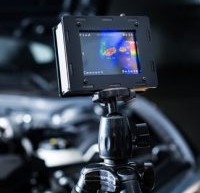 The aim of this project is to give private persons, educational institutes and companies access to a portable, affordable and customizable thermal imaging plattform. There are various applications like finding heat leaks in the insulation of buildings, the analysis of electrical or mechanical components, the detection of persons / animals or even mounting it on a drone, together with the additional video ou ...
Read more

›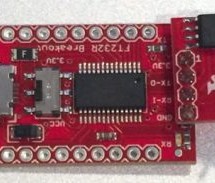 I stood in stunned silence at the smoke billowing up from the hardware on the workbench. Just moments before, it had been operating as expected, before self-destructing with a sound that can only be compared with a gunshot. The failure of the hardware under test had an unexpected consequence: the computer that had been using a USB-to-UART converter to communicate with the hardware experienced a USB fault th ...
Read more

›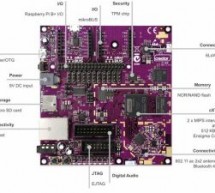 Driven by the desire to change the status quo of the Internet of Things market and to help the hardware and software community move ahead, we have created the ultimate IoT-in-a-box development kit for connecting devices between each other and to the cloud. Why choose Creator Ci40 for IoT? Many of those looking to explore the IoT and embedded computing markets face a hard but honest question: where do I star ...
Read more

›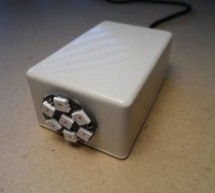 Fast & Easy Fake-TV Light module built for under $5; with enhanced features. With the use of this device you can go for holidays or on vacation leaving your home with a lived in appearance and thus an added layer of security. "I'm up and I am a night owl ... or perhaps asleep on the coach in front of the TV, ready to be awakened." My project was inspired by this Fake-TV project. I decided for my project ...
Read more

›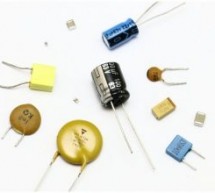 When designing circuits, many hobbyists take capacitors for granted - but each type (ceramic multi-layer, aluminum electrolytic, tantalum, mica...) has its own unique properties. Nowadays, ceramic capacitors are the most commonly used capacitors in the industry, but many can lose up to 80% of their rated capacitance near their voltage ratings.  Enter the OpenCVMeter! This meter aims to provide a Capacitance ...
Read more

›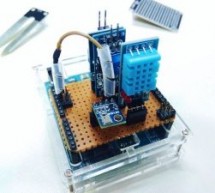 In this project, we will be making a weather station that measures air pressure, temperature, rain drop, soil humidity and air humidity using Arduino which save the data for data acquisition! It's a fairly easy project and can be used either on its own or part of something bigger, check it out >> Integrated Weather Station (IWS). Step 1: List of Material For this project, we will be using: - Arduino b ...
Read more

›
The objective of this post is to explain how to fade a LED with the ESP32, using the LED PWM functionalities. Introduction The objective of this post is to explain how to fade a LED with the ESP32, using the LED PWM functionalities of the microcontroller. I will be using DFRobot's FireBeetle ESP32 board to perform the tests. Since the board as a built in LED, no external hardware will be needed. Note that a ...
Read more

›