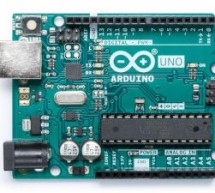 Arduino Uno is a microcontroller board based on the ATmega328P (datasheet). It has 14 digital input/output pins (of which 6 can be used as PWM outputs), 6 analog inputs, a 16 MHz quartz crystal, a USB connection, a power jack, an ICSP header and a reset button. It contains everything needed to support the microcontroller; simply connect it to a computer with a USB cable or power it with a AC-to-DC ad ...
Read more

›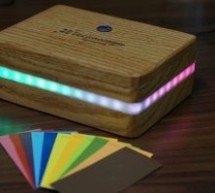 Introduction Besides looking damned good on an otherwise bland and ordinary desk, this project is about more than just being attention grabbing eye candy.  It's about demonstrating a small portion of our single board computer capabilities by hooking up a color sensor, RGB light strip, and enclosing it in a nice looking wooden enclosure.  We're dubbing it the "aurora boxealis", and it's made to stand out fro ...
Read more

›
WIP- Using a MKR1000 to create a WiFi Enabled 2/4 Wheeled Robot Platform, Hardware is in hand, now to implement software Story This is my 1st published hackster build. I have been interested in Wifi enabled Robot platforms since hearing about the raspberry pi for $25..... Now I have many Robotic Platforms built around the Raspberry Pi, Arduino, PcDuino and many clones of each of them. I have not mastered co ...
Read more

›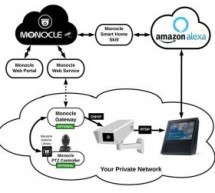 Monocle enables Alexa devices such as Echo Show/Spot & FireTV to view your network IP cameras & control them with a wireless PTZ controller. Story Amazon Alexa® (at least at the time of this writing) does not inherently support any direct integration with local/private network cameras running securely inside your network. Instead Alexa focuses on providing an infrastructure for third-party camera ma ...
Read more

›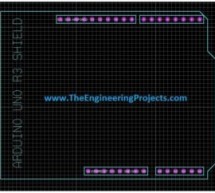 Hello friends, hope you all are fine and having fun with your lives. Today, I am going to share an informational tutorial about top 10 PCB design Software. These PCB design software are used for designing PCBs. In all engineering projects especially related to electronics, PCB designing is an important task and in order to design the PCB we have to use some software. There are many software available in mar ...
Read more

›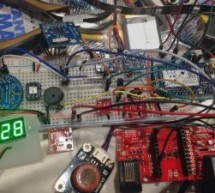 Many fun environmental sensors need a hardware interrupt. With the MKR1000, you no longer need to choose! You get I2C, analog ins too! Story I love watching the weather, and I wanted to try to capture and graph it. Home weather stations let me see the details for "now", and sometimes tallies for the past hour, or day. I wanted to do more, and use an Arduino for the job. Everyone starts with Temperature and ...
Read more

›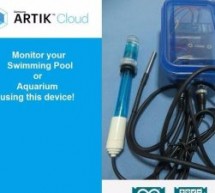 Water quality data monitoring for swimming pools, fish aquarium and more! Things used in this project Story I. Objective The primary objective of this project is to use Samsung ARTIK Cloud to monitor the pH and temperature levels of swimming pools. II. ARTIK Cloud Setup Step 1. Creating your new device Sign up with ARTIK Cloud. Go to developer site and create new "device type". Enter your desired display an ...
Read more

›
In a previous blog, Using MicroPython for real-time software development, I examined the idea behind using MicroPython for real-time embedded software. Now, let's examine some of the core pieces that developers need to understand to get started using MicroPython. The first step a developer interested in MicroPython must take before diving into a real-time embedded application is to select a supported develo ...
Read more

›
Since I started this adventure in hardware I have wanted to get an logic analyzer. I have an older but good oscilloscope that only goes so far when it comes to digital logic signals. I could go for the Saleae, but if I am going to do that I would rather sprint for the higher end model which is an easy $400+. In the mean time I was on a quest to find a low cost option. Upon my travels of the interwebs I foun ...
Read more

›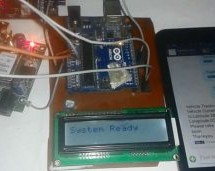 In our previous article, we have learned about "How to interface GPS module with Computer and How to make a GPS updated Clock". In this project we are going one step ahead with GPS and going to track a vehicle using GPS and GSM. This Vehicle Tracking System can also be used for Accident Detection Alert System, Soldier Tracking System and many more, by just making few changes in hardware and software. Tracki ...
Read more

›
Rotary encoders with centre-push buttons are cool input hardware for projects, especially if you want to be able to scroll through menus and select options. Hopefully this Instructable will give you the confidence to try a basic menu system out and combine it with a rotary encoder to give a professional feel to your next project! Why menus and rotary encoders need code I wanted to have a menu in an upcoming ...
Read more

›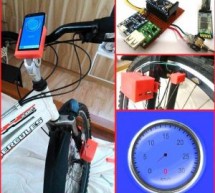 In this project we make a Cool Speedometer for bikes or any automotives by using Arduino which broadcast the speed using Bluetooth to an Android application that we created using Processing. The complete project is powered by an 18650 Lithium cell and hence highly portable along with your vehicle. To spice it up a bit more I have added the option of charging your mobile phone as it displays your speed. Yes, ...
Read more

›