The objective of this post is to explain how to fade a LED with the ESP32, using the LED PWM functionalities. Introduction The objective of this post is to explain how to fade a LED with the ESP32, using the LED PWM functionalities of the microcontroller. I will be using DFRobot's FireBeetle ESP32 board to perform the tests. Since the board as a built in LED, no external hardware will be needed. Note that a ...
Read more

›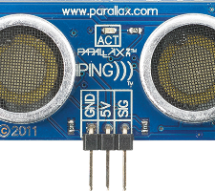 HC-SR04 ultrasonic sensor modules, also commonly called ping sensors, are practically a dime a dozen, with many Asia online retailers selling them in the $2 to $3 dollar range each.  While possibly not intended for an end solution or product, these sensors offer a more affordable option for prototyping and application development compared to the original and possibly more well-known ping sensor sold by Para ...
Read more

›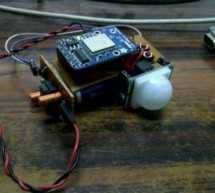 I'm working on a prototype product(Wifi motion sensor) that will be powered from a battery source, it has a mega328(arduino bootloader, with sleep mode on and wake on interrupt,and WDT in case it hangs up), a PIR motion sensor , and a CC3000 break out board. Power saving is done in software, but what type of battery should I use? I initially used 2AA with LT1302-5 boost converter, but I think it was not abl ...
Read more

›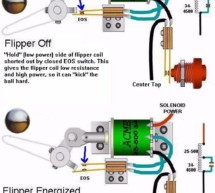 If you are contemplating building your own machine, then you probably already know a good bit about how pinball machines work. It's basically series of electro-mechanical events where a steel ball activates a switch, which in turn fires a solenoid that drives a mechanism, sending the ball off in some other direction where it most likely hits another switch, and so on and so on… The Flippers are the only rea ...
Read more

›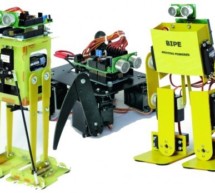 The idea behind this post is to bring together some robot designs and trasform them in a new device with new hardware and standard software (arduino of course) and so easier to use. These robots have three things in common: a mechanical structure, the hardware and the software. While the mechanical part is necessarily different, we wanted to understand if there was a hardware board that could be common, wit ...
Read more

›
Contents 1. Background 2. Setting up Arduino Development Environment 3. Arduino Power Management 3.1 Powering Up Arduino Board 3.2 Output Power of Arduino 4. Indicators And Switches 4.1 LED 4.1.1 Working With Onboard LED 4.1.2 Connecting and Controlling External LED 4.2 Buzzer 4.3 Switches 5. Arduino With Display 6.Arduino With Sensors    6.1 Sensor Principles 6.2 A/D Converter 6.3 Temperature Sensor 6.4 Me ...
Read more

›
Features: low offset op amp for soldering tip temperature measurement with type c thermocouple cold junction compensation using the PTC (KTY82-210) included in the WMRP soldering pencil input voltage measurement (for use with 3 cell lipo battery) soldering pencil current measurement recognizing if the soldering pencil rests in the stand (--> standby) 3 buttons for save and recall temperature values rotar ...
Read more

›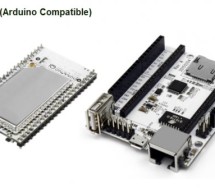 About this project Are you a maker?  Have you got a nice idea but could not verify it with a limited budget? Do you have a headache to design Wi-Fi products but cannot find a good support? Have you built a nice prototype ready for manufacturing but could not find the resources for mass production? This is why we launch the Domino.IO project – with everything you need to build Wi-Fi products and full life-cy ...
Read more

›
To see how RFM12B wireless compares to other similar wireless options (e.g Xbee, XRF etc..) check out this well compiled comparison overview by Stuart Poulton: http://blog.homelabs.org.uk/wireless-connectivity/. Overview Made by Hope RF, re-branded by RFsolutions in the UK. Sometimes called 'Alpha RF' Low cost RF transceiver (from Rapid, Farnell, or RS in the UK) Up to 300m transmission Up to 115Kbps Up to ...
Read more

›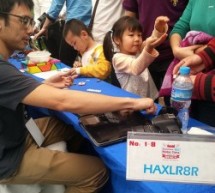 Last week-end we just had a good time at the Maker Faire of Shenzhen, hosted in the wonderful OCT District. We were invited by Eric Pan from Seeedstudio (thanks Eric for the good time!). The Maker Faire has been a priceless experience to get in touch with the chinese maker community, as well as networking with different Chinese and Chinese-based maker companies creating interesting contents & products. ...
Read more

›