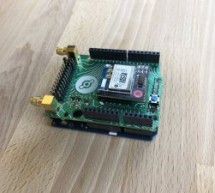 About this project Helium exists to help developers build low power, secure, connected devices. In this project, we'll walk through using the Helium Atom Prototyping module with an Arduino Zero and Adafruit Ultimate GPS Breakout to seamless send data to Azure IoT Hub and then on to a Power BI report to visualize the data. You can learn more about Helium's low power, secure, long range wireless products and ...
Read more

›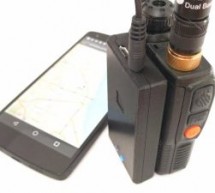 Introducing the Mobilinkd Bluetooth APRS® TNC. With your radio, your Android phone and this TNC, you have everything you need to get started with APRS — all at a fraction of the cost of a dedicated APRS® radio, and with a better user interface than any APRS® HT on the market. Why a Mobilinkd TNC? A better user interface for mobile APRS® than any existing APRS® radio. Low cost — much less expensive than exis ...
Read more

›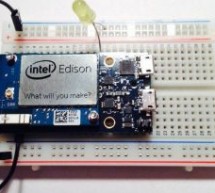 Millions of farmers in the world each year face loss of their crop. Its mainly due to crop disease or environmental problems like nature of soil (pH), poor quality of air, and excessive or very low moisture in soil. To get cure from these problems, farmers need to know the fertilizer according to the condition of the soil and also the amount of water needed everyday for his crop with respect to the temperat ...
Read more

›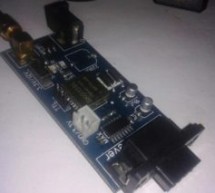 GPS is a very useful device which is used in many electronics projects and applications like vehicle tracking system, GPS Clock, Accident Detection Alert System, traffic navigation and surveillance system etc. But question is how to use the GPS and read the data from GPS? We can easily get the GPS data directly into our computer using Arduino. GPS stands for Global Positioning System and used to detect the ...
Read more

›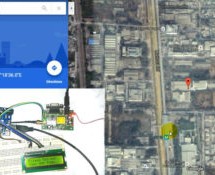 Vehicle Tracking System becomes very important now days, especially in case of stolen vehicles. If you have GPS system installed in your vehicle, you can track you Vehicle Location, and its helps police to track the Stolen Vehicles. Previously we have built similar project in which Location coordinates of Vehicle are sent on Cell Phone, check here 'Arduino based Vehicle Tracker using GPS and GSM. Here we ar ...
Read more

›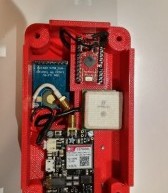 First a thank you to my Team members Sean Halloran and Gvozden Suvajlo, they came up with this idea and executed it, this project would not be possible without their ideas and skills. The GPS tracking device is composed of a micro controller, GPS module, cell module, and batteries all housed in a 3D printed case. The micro controller is programmed to communicate with both the cell module and GPS module. Whe ...
Read more

›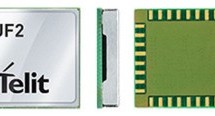 Positioning is an increasingly important part of an embedded design as more and more devices become mobile. Adding this capability into equipment that has to be smaller, lighter and have longer battery life is a major challenge. At the same time there are the challenges of implementing an effective wireless design with high performance and low power, while meeting the requirements of the project timeline an ...
Read more

›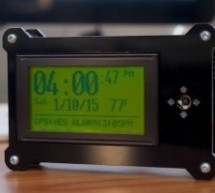 Pinoco was hit with the holiday rush, so it took a few extra weeks to get my new batch of laser cut acrylic. I nailed it this time. Right away I could tell the engraving was perfect. I even spaced out the holes for the speaker just a hair. The holes on the last one were so close together, that they weren't separated by more than a hair of plastic. The arrows came out great too. I contemplated spray painting ...
Read more

›
This circuit is designed for tracking the location of vehicles. Most oftracking systems are made by using GPS. This is very simple and cheap. Tracking systems are mostly used by fleet operators for tracking a vehicle location, routing and others. This is a very good method for preventing our vehicles from stolen. This tracking system sends us the geographical coordinates and by using these coordinates we ca ...
Read more

›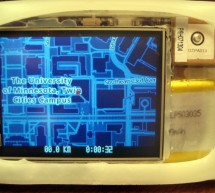 This project is to build a portable GPS geared towards runners (well, me and what I think a runner wants a GPS thingy for). It's sponsored by the University of Minnesota's ECE Envision Fund. The hardware is basically complete, and the software is functional, if not polished. This is what the main screen looks like while tracking, with another image to show scale (though you can also reference the microSD ca ...
Read more

›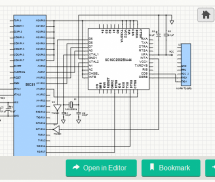 With the rapid development of GPS (Global Positioning System) techniques, GPS gets wider application in many fields. GPS has features such as high precision, global coverage, convenience, high quality, and low cost. Recently, the use of GPS extends speedily from military to civilian applications such as automobile navigation systems which combine the GPS system, e-map, and wireless network. GPS is getting p ...
Read more

›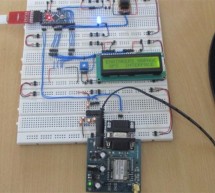 Every single location in the entire globe can be specified in terms of geographical coordinates. The geographical coordinate is a system which specifies any given location on the earth surface as latitude and longitude. There are devices which can read the geographical coordinates of a place with the help of the signals received from a number of satellites orbiting the earth. The system of satellites which ...
Read more

›