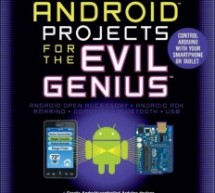 Book Description Discover how to create cool Arduino devices that "talk" to Android smartphones and tablets! Arduino + Android Projects for the Evil Genius brings two popular open-source technologies together with a series of hands-on projects that marry the worlds of touch-screen devices and physical computing. The book covers the Android Open Application Development Kit and USB interface, showing you how ...
Read more

›
Book Description Low-cost and high-performing, with a massively diverse range of uses and applications, the Raspberry Pi is set to revolutionize the way we think about computing and programming. By combining the Raspberry Pi with an Arduino board you'll be able to revolutionize the way you interact with your home and become part of a rapidly growing group of hobbyists and enthusiasts. This essential referen ...
Read more

›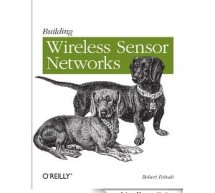 Get ready to create distributed sensor systems and intelligent interactive devices using the ZigBee wireless networking protocol and Series 2 XBee radios. By the time you're halfway through this fast-paced, hands-on guide, you'll have built a series of useful projects, including a complete ZigBee wireless network that delivers remotely sensed data. Radio networking is creating revolutions in volcano monitor ...
Read more

›
So, you've created a few projects with Arduino, and now it's time to kick it up a notch. Where do you go next? With Pro Arduino, you'll learn about new tools, techniques, and frameworks to make even more ground-breaking, eye-popping projects. You'll discover how to make Arduino-based gadgets and robots interact with your mobile phone and with Unity3D. You'll learn all about the changes in Arduino 1.0, you'l ...
Read more

›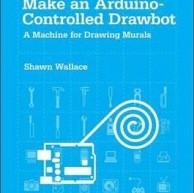 This book describes how to build and program an Arduino-controlled machine for drawing algorithmic compositions on walls with a marker. The mechanism consists of two stepper motors with spools attached; the motors are attached to either side of the drawing area and a marker is suspended between them attached to fishing line. The motors pull the marker along the wall; with a little trigonometry you can draw ...
Read more

›
Book Description Arduino is an open-source platform that makes DIY electronics projects easier than ever. Readers with no electronics experience can create their first gadgets within a few minutes. This book is up-to-date for the new Arduino Uno board, with step-by-step instructions for building a universal remote, a motion-sensing game controller, and many other fun, useful projects. See "some photos": htt ...
Read more

›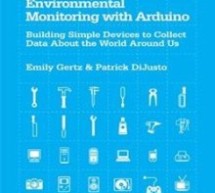 After the devastating tsunami in 2011, DYIers in Japan built their own devices to detect radiation levels, then posted their finding on the Internet. Right now, thousands of people worldwide are tracking environmental conditions with monitoring devices they've built themselves. You can do it too! This inspiring guide shows you how to use Arduino to create gadgets for measuring noise, weather, electromagneti ...
Read more

›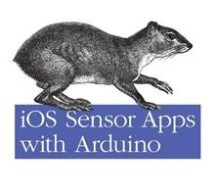 Book Description Turn your iPhone or iPad into the hub of a distributed sensor network with the help of an Arduino microcontroller. With this concise guide, you'll learn how to connect an external sensor to an iOS device and have them talk to each other through Arduino. You'll also build an iOS application that will parse the sensor values it receives and plot the resulting measurements, all in real-time. i ...
Read more

›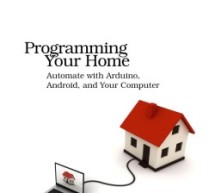 Book Description Open locked doors using your smartphone. Assemble a bird feeder that posts Twitter tweets to tell you when the birds are feeding or when bird seed runs low. Have your home speak to you when you receive email, notify you when visitors arrive, and more. You'll learn how to use Android smartphones, Arduinos, X10 controllers and a wide array of sensors, servos, programming languages, web framew ...
Read more

›
Book Description Makers around the globe are building low-cost devices to monitor the environment, and with this hands-on guide, so can you. Through succinct tutorials, illustrations, and clear step-by-step instructions, you'll learn how to create gadgets for examining the quality of our atmosphere, using Arduino and several inexpensive sensors. Detect harmful gases, dust particles such as smoke and smog, a ...
Read more

›
If you've done some Arduino tinkering and wondered how you could incorporate the Kinect—or the other way around—then this book is for you. The authors of Arduino and Kinect Projects will show you how to create 10 amazing, creative projects, from simple to complex. You'll also find out how to incorporate Processing in your project design—a language very similar to the Arduino language. The ten projects are c ...
Read more

›
Book Description Beginning C for Arduino is written for those who have no prior experience with microcontrollers or programming but would like to experiment and learn both. This book introduces you to the C programming language, reinforcing each programming structure with a simple demonstration of how you can use C to control the Arduino family of microcontrollers. Author Jack Purdum uses an engaging style ...
Read more

›