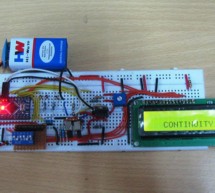 This is a project based on Arduino board which can measure the unknown resistance values and perform diode test and continuity testing. When we connect the unknown resistor on the breadboard circuit, the 16x2 LCD displays the resistor value and when we connect a diode the LCD displays the type of diode if it is a good one. When we take the probes out from the breadboard and connect it across a continuous pa ...
Read more

›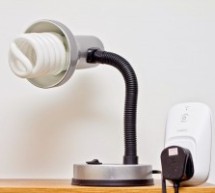 Every year I notice that I have little issue waking up at 7am during summer months, yet waking up at 8am during winter is always unpleasant. Some quick research led me to find that the body is gradually woken up by light, which is why products such as the Phillips Wake-Up Light exist. However, with  a starting price of £60 for the (very) basic version, I've opted to make my own smartphone-connected, automat ...
Read more

›
We have a great thread that contains lots of info on thermal differential controllers here. However, I wanted to start a thread dedicated to my own development of a thermal differential controller that I'll be using for my attic heat reclamation project. Tonight I setup a simple circuit that tested the operation of the differential controller and it worked great. Its very simple and adding features later on ...
Read more

›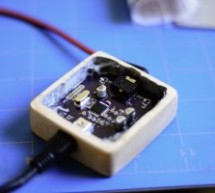 Finished Product! Here's the finished DAC! it was a very fun project and very fulfilling to make something that I actually use everyday. Overall the audio specs aren't anything amazing, but it definitely is an improvement on the built in audio of my computer. The Schematic Here is the electrical schematic of the DAC, it uses a Texas Instruments PCM2707 USB DAC Integrated Circuit. It identifies as a USB Audi ...
Read more

›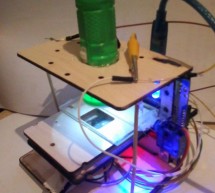 This Project Is A Part Of The Afrimakers Event http://www.afrimakers.org/ Introduction We used a simple cheap webcam to make a microscope. In short, a small hack to the optics of a standard webcam with an adjustable focus-lens, allows to create video data, with a magnification of around 100 to 400x (depending on the model) at a working distance of a few mm. The highest magnifications can be achieved by inve ...
Read more

›
Why make your own Arduino control system? After completing my homemade telescope mount it was powered by a Meade DS motor kit. This system was extremely slow, underpowered and unreliable. It was also impossible for me to change the programming or maintain the system. I decided to make my own telescope control system from the ground up and the Arduino platform seemed the obvious choice. This project needed a ...
Read more

›
DIY wattmeter with an Arduino It is difficult or sometimes even impossible to measure power and energy with ordinary multimeters. To carry out such a measurement reliable and accurate, a special wattmeter is required. Because these meters are very expensive, a cheaper solution is presented here as a DIY wattmeter based on a Arduino Nano board. Parameters This wattmeter measures the real power, apparent powe ...
Read more

›
Stepper motors are brushless DC motors which can move in discrete steps thanks to the special coil arrangement inside. They are very popular in DIY and industry projects which require accurate mechanical movement control.  In this SoloPCB project, we are building a dual stepper motor driver shield based on two Allegro A4988 ICs which can supply up to 35V and 2A and provide overcurrent and thermal protection ...
Read more

›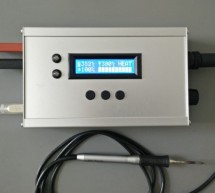 Features: low offset op amp for soldering tip temperature measurement with type c thermocouple cold junction compensation using the PTC (KTY82-210) included in the WMRP soldering pencil input voltage measurement (for use with 3 cell lipo battery) soldering pencil current measurement recognizing if the soldering pencil rests in the stand (--> standby) 3 buttons for save and recall temperature values rotar ...
Read more

›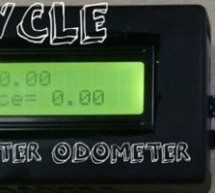 Step 1: HOW IT WORKS The working of a project is simple. It is also very important to understand it for making the project. Basically the apparatus consists of the reed switch or the magnetic switch mounted on the frame of the cycle and a magnet mounted on the one of the spokes. As the wheel rotates the magnet triggers the switch every rotation. The signal go to the arduino which counts the no of rotation a ...
Read more

›
Last year MediaInteractiveDesign and PlayModes , two interactive design and creative technology studios based in Catalonia, collaborated to develop a system to control DIY Laser robot. They created a new shield  to control Dinamyxel servomotors  to work with PWM laser drivers. The shield works using Arduino Ethernet programmed with a specific firmware to control laser and motor using Open Sound Control. The ...
Read more

›
This how-to takes you through all the steps of making your own arduino on a perfboard or perfduino! Arduino microcontrollers are great for learning about physical computing and are very useful for rapid prototyping. Arduino's simple programming language makes it a favorite of hobbyists and diy-ers around the world. Because arduino boards range in price from 30 to 70 dollars, it can be very cost effective to ...
Read more

›