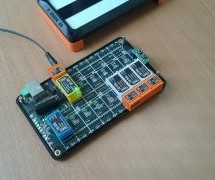 Сollect environmental data with Tibbo Project System devices, process it with Azure Stream Analytics and visualize using Power BI. Story Step 0: Configure and Assemble the TPS Open LTPS Web Interface by simply entering its IP address in your browser, select the "Tibbits Layout" tab, and push the "Launch TPS Configurator..." button. Setup Tibbits Layout as shown on the screenshot below and click File/Save No ...
Read more

›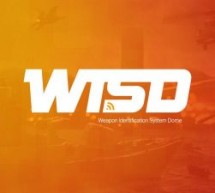 A new way to save lives by neutralizing the attacker before he can act. Story Our Vision of the Product Our vision for WISdome is a network of weapon owners, providing extended functionality for weapon maintenance and security through IoT. The product will mount weapons and connect to nearby Wi-Fi hotspots, sending information to our cloud. We plan to add many unique modes for the weapon owners. Modes that ...
Read more

›
The Arduino Uno WiFI Rev2, available now from RS Components, comes with a brand new 8-bit microprocessor from Microchip, and an onboard IMU. The WiFi connection is made secure with the new ECC608 crypto chip accelerator. The kit has 14 digital input/output pins (of which six can be used as PWM outputs), six analog inputs, a 16MHz ceramic resonator, a power jack, an ICSP header, a USB connection and a reset ...
Read more

›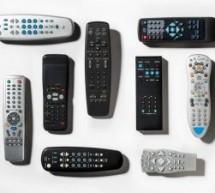 I hate looking where is the remote controller or grab my phone to control my TV or other IR devices. Alexa and hacking saved my day! Story As a lot of lazy folks, Alexa is saving my day. I don't want to spend time looking for my remote controller to turn on TV or switch sources. I would like to be able to ask Alexa to do it for me! I spent some time building that and this article explains how. Demo Before d ...
Read more

›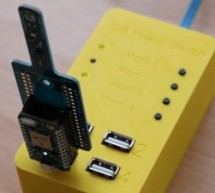 Many devices are powered by USB power now, but few home automation systems provide USB power switching. "Alexa, turn off the ThingyStick!". Story Alexa, Turn on the ThingyStick... Background More and more devices are powered by USB, many of these tend to be "dumb" devices without internet connectivity or home automation options (e.g. LED lights), how can we automate or control them remotely? Perhaps a USB s ...
Read more

›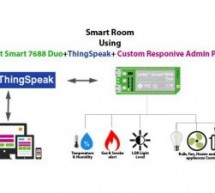 This Project will demonstrate you to control & monitor your room through my custom designed responsive web app. Story After Creating MKR1000 Surprise Room Decoration I decided to make another project to monitor and control my Parents room. Like you are out of home in day and working in a office long night but you don't know what's going on in your parents room. You want to monitor you parents room, what ...
Read more

›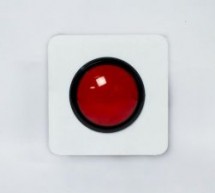 Learn how to connect a simple web app written in JavaScript to Arduino Cloud. Story Following this tutorial you are going to learn how to make your Arduino or Genuino MKR1000 or WiFi Shield 101 interact with a simple webpage hosted in a browser via Arduino Cloud. Connect to Arduino Cloud If this is the first time you are using Arduino Cloud we highly encourage to follow the getting started guide. Start by c ...
Read more

›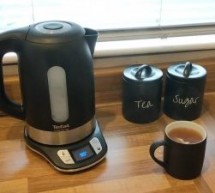 Make a smart kettle for under £60 using Alexa and Arduino. Introduction Why make two trips to the kitchen, or hang around waiting for the kettle to boil when you can just ask Alexa to put the kettle on? This project uses as few components as possible and is really easy to follow but it does involve tinkering with mains powered devices and water. So be careful and always make sure the kettle is unplugged whe ...
Read more

›
If you are mainly involved in designing or repairing digital devices, a logic analyzer is more useful than an oscilloscope for tracing signal through circuits. However, does this mean you should rush out and buy a logic analyzer? The instruments from the leading manufacturers are too expensive for home use or startup businesses, and the low-cost alternatives don't do what you want or have half-baked softwar ...
Read more

›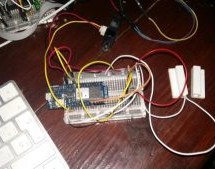 IoT security/environment monitoring device with NFC & fingerprint authentication devices and a Weak Artificial Intelligence Assistant. INTRODUCTION: This project consists of three devices: 2 x Arduino Uno boards (AuthWayNFC & AuthWayFP) 1 x MKR1000 (DoorGuard1000) 1 x Windows Universal Application (TIA). The two Arduino Uno boards are used for authentication to the Windows application and the MKR100 ...
Read more

›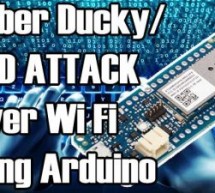 Arduino MKR1000 as a HID, for performing HID penetration testing over WiFi networks. Story Today I have an Arduino MKR1000 which is a board with built-in wifi chipset specially designed for IOT projects. Recently I came to know that, this little board can act as a Human Interface Device such as a keyboard or a mouse. So I thought of using it for some HID attacks over WiFi. In this video, I will show you a s ...
Read more

›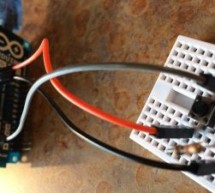 A project using the AmazonDRS library for WiFi101 connected Arduinos. Just like the AWS IoT button, but completely open source! Things used in this project Story TL;DR; Buy some stuff on Amazon by clicking a pushbutton connected to your WiFi101 enabled Arduino. It's like a Dash button, but cooler! Motivation Back in the Spring of 2015 Amazon released the Dash Button to help facilitate frictionless product p ...
Read more

›