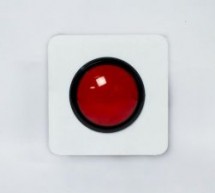 Learn how to connect a simple web app written in JavaScript to Arduino Cloud. Story Following this tutorial you are going to learn how to make your Arduino or Genuino MKR1000 or WiFi Shield 101 interact with a simple webpage hosted in a browser via Arduino Cloud. Connect to Arduino Cloud If this is the first time you are using Arduino Cloud we highly encourage to follow the getting started guide. Start by c ...
Read more

›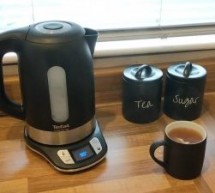 Make a smart kettle for under £60 using Alexa and Arduino. Introduction Why make two trips to the kitchen, or hang around waiting for the kettle to boil when you can just ask Alexa to put the kettle on? This project uses as few components as possible and is really easy to follow but it does involve tinkering with mains powered devices and water. So be careful and always make sure the kettle is unplugged whe ...
Read more

›
If you are mainly involved in designing or repairing digital devices, a logic analyzer is more useful than an oscilloscope for tracing signal through circuits. However, does this mean you should rush out and buy a logic analyzer? The instruments from the leading manufacturers are too expensive for home use or startup businesses, and the low-cost alternatives don't do what you want or have half-baked softwar ...
Read more

›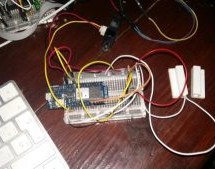 IoT security/environment monitoring device with NFC & fingerprint authentication devices and a Weak Artificial Intelligence Assistant. INTRODUCTION: This project consists of three devices: 2 x Arduino Uno boards (AuthWayNFC & AuthWayFP) 1 x MKR1000 (DoorGuard1000) 1 x Windows Universal Application (TIA). The two Arduino Uno boards are used for authentication to the Windows application and the MKR100 ...
Read more

›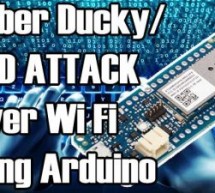 Arduino MKR1000 as a HID, for performing HID penetration testing over WiFi networks. Story Today I have an Arduino MKR1000 which is a board with built-in wifi chipset specially designed for IOT projects. Recently I came to know that, this little board can act as a Human Interface Device such as a keyboard or a mouse. So I thought of using it for some HID attacks over WiFi. In this video, I will show you a s ...
Read more

›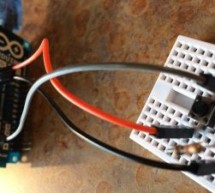 A project using the AmazonDRS library for WiFi101 connected Arduinos. Just like the AWS IoT button, but completely open source! Things used in this project Story TL;DR; Buy some stuff on Amazon by clicking a pushbutton connected to your WiFi101 enabled Arduino. It's like a Dash button, but cooler! Motivation Back in the Spring of 2015 Amazon released the Dash Button to help facilitate frictionless product p ...
Read more

›
A pair of former engineers from Agilent (now Keysight) Technologies are working on an oscilloscope that will connect to an iOS device for its user interface. The Aeroscope, conceived by Alexander Lee and Jonathan Ward, looks like the kind of device that you'd use on home projects or in field locations. I recently spoke with Lee about the design. At this time, Lee expects to ship in the fall of 2016. The Aer ...
Read more

›
This post will describe how I inspected the IP traffic of a cheap pan/tilt IP camera. Then continued to open the camera up, connect to the serial console of the SoC; extracted the root password and logged in via telnet over the wireless interface. My goal was to have a look at the security of these very cheap IoT devices, and see how they could be improved. Let's have a look at our victim: I present to you ...
Read more

›
During the last months, a new WS2812 alternative appeared on the market: The SK6812. I finally managed to get my hands on some of them to take a closer look. In most aspects these devices are basically clones of the WS2812. What is interesting however, is that the manufacturer came up with a couple of new variations of the stock 5050 RGB LED. As with many components from mainland china, it seems very diffic ...
Read more

›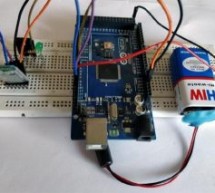 In today's modern world, where ever we go we have lots of electronic devices around us. But, out of all, there is only one device that we personally have in our pockets all the time. Yes, it is our mobile phones. Now Mobile phones have become more than a device used for communication, they are our cameras, they are our maps, they are our shopping karts and what not? With this capability in our hands, it is ...
Read more

›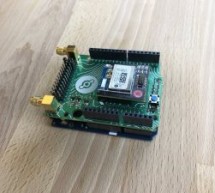 About this project Helium exists to help developers build low power, secure, connected devices. In this project, we'll walk through using the Helium Atom Prototyping module with an Arduino Zero and Adafruit Ultimate GPS Breakout to seamless send data to Azure IoT Hub and then on to a Power BI report to visualize the data. You can learn more about Helium's low power, secure, long range wireless products and ...
Read more

›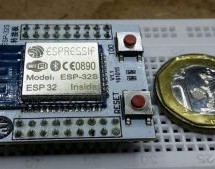 Christmas 2015 yours truly was one of the lucky few in the world to receive the ESP32 for experimenting. The board was not assembled, and it was quite intimidating to assemble the board with just a fine tip solder. The experiment is documented at this URL: https://www.instructables.com/id/Beginners-ESP32-Gu... This afternoon, yours truly came across the Arduino Core for ESP32 on github URL here: https://git ...
Read more

›