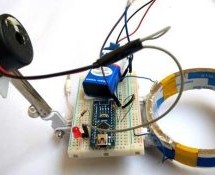 Metal Detector is a security device which is used for detecting metals which can be harmful, at various places like Airports, shopping malls, cinemas etc. Previously we have made a very simple Metal detector without a microcontroller, now we are building the Metal Detector using Arduino. In this project, we are going to use a coil and capacitor which will be responsible for the detection of metals. Here we ...
Read more

›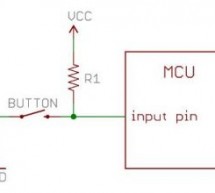 Pull-up resistors are very common when using microcontrollers (MCUs) or any digital logic device. This tutorial will explain when and where to use pull-up resistors, then we will do a simple calculation to show why pull-ups are important. Suggested Reading Concepts that you should be familiar with before proceeding: What is a circuit? Resistors Voltage, Current, Resistance Digital Logic Input/Output What is ...
Read more

›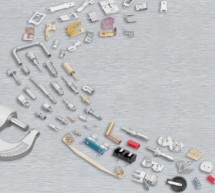 Success and reliability of a device depends not only on laboratory tests in "ideal conditions" but also on its mechanical construction. Elimination of mutual influence (EMC), optimal space usage, resistance to vibrations, easy assembly at production are one of factors why it´s worth to design mechanical part of a device into details. At production of prototypes or small series it may be not that important h ...
Read more

›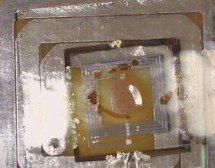 Expanding on previous research into electronic devices that dissolve in water once they have reached the end of their useful life, researchers at the University of Illinois have developed a new type of "transient" electronic device that self-destructs in response to heat exposure. The work is aimed at making it easy for materials from devices that usually end up in landfill to be recycled or dissolved compl ...
Read more

›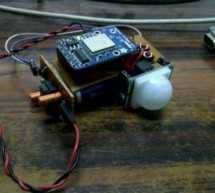 I'm working on a prototype product(Wifi motion sensor) that will be powered from a battery source, it has a mega328(arduino bootloader, with sleep mode on and wake on interrupt,and WDT in case it hangs up), a PIR motion sensor , and a CC3000 break out board. Power saving is done in software, but what type of battery should I use? I initially used 2AA with LT1302-5 boost converter, but I think it was not abl ...
Read more

›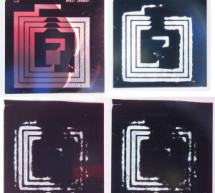 Researchers at Scandinavian research organization SINTEF have made progress in developing components that dissolve in water. Printed on a silicon wafer, the components contain extremely thin circuits — only a few nanometers thick — that are designed to transfer energy. They are made of a combination of magnesium, silicon, or silicon with a magnesium additive; are water-soluble; and disappear after a few hou ...
Read more

›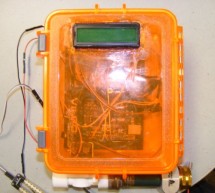 As part of the Content Creation course for my MLIS degree (Our class blog: http://scumakers.wordpress.com/ ), I needed to come up with a final project and wanted to learn to use an Arduino. In the end I came up with this device to automatically sense when the soil in my garden is dry and turn on a switch to water it. I know there are other devices out there that do the same thing and probably do it better, ...
Read more

›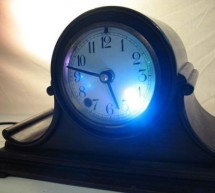 3/16/2011 EDIT: The Wing Kp Predicted Geomagnetic Activity Index model is now deployed and operational. Costello is now considered non-operational and will be discontinued on 23 Mar 2011. Comments and questions are welcomed at [email protected] The Wing Kp Predicted Geomagnetic Activity Index model is known to perform well for large geomagnetic storms and includes both a 1 hour and a 4 hour adva ...
Read more

›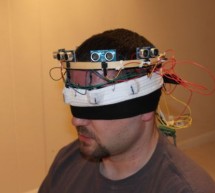 I recently watched an episode of Stan Lee's Superhumans which featured a blind man who used a series of clicks, like a bat, to echo locate his surroundings. I got to thinking about other blind people and their ability to navigate freely – without the use of a guide dog or cane. I came up with the idea to use a series of rangefinders that would take input from sensors and output feedback to pulse vibration m ...
Read more

›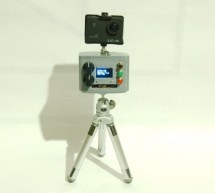 I own one of these small action cameras (SJcam SJ4000). I bought it because it's small, and easy to take with you wherever you go. To make nice stable videos I mount it on a mini tripod. This got me thinking that it would be fun to have a little motor between the tripod and the camera to slowly pan the camera. I happened to have a couple of 28byj48 stepper motors laying around, these little steppers motors ...
Read more

›
The free ESD Suppression Selection Tool, from Littelfuse captures the environment where a circuit-protection device resides, and then runs a software simulation of the device. "This tool doesn't evaluate our part as a standalone device because the part never operates as a standalone device," said Chad Marak, director of semiconductor business development for Littelfuse. "It always operates with something el ...
Read more

›
There are many electronic devices that use the SPI  bus, or Serial Peripheral Interface bus, for communications (e.g. various sensors, LCD displays, digital potentiometers, D/A and A/D converters, wireless transmitters and receivers, audio volume controls).  The devices receive data serially from a microcontroller using a 3-wire set-up that includes a chip select signal (usually titled CS - when this signal ...
Read more

›