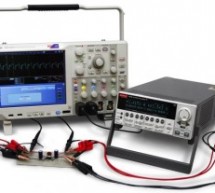 DC-DC converters are widely used components that convert DC power from one voltage to another, producing a regulated output voltage. These devices are used in many electronic products, including laptops, mobile phones, and instrumentation. Like any device, DC-DC converters need to be characterized by manufacturers and by engineers evaluating them for a design. Given the increased pressure to develop product ...
Read more

›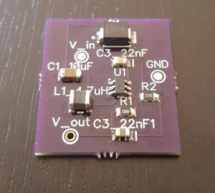 Alright! So hello everyone! Long time user, follower, commenter but first time iblest here! So for my first instructable I thought I'd share a recent simple project I made; a Buck Converter. Buck Converters are great! I use them all over the place in many of my nerdy, techy, geeky hobbiest projects. They also can commonly be referred to by other names, a DC-DC converter or a switching regulator. Essentially ...
Read more

›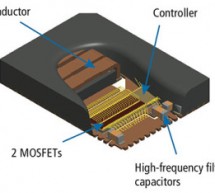 Such is the popularity of DC-to-DC voltage converters ("switching regulators")––due to their high efficiency across wide input- and output-voltage ranges––that chip makers have focused a lot of research dollars on squeezing the essential components of the devices into modules. These modules typically include pulse-width-modulation (PWM) controllers and switching elements in a single, compact package, easing ...
Read more

›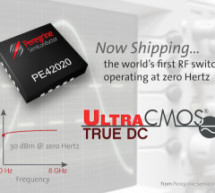 Key Features: High power handling 30 dBm @ DC 36 dBm @ 8 GHz Maximum voltage (DC or AC peak): ±10V on the RF ports Total harmonic distortion (THD): –84 dBc Configurable 50Ω absorptive or open reflective switch via a single pin (LZ) Packaging – 20-lead 4 × 4 mm QFN Description: The PE42020 is a HaRP™ technology-enhanced SPDT True DC RF switch that operates from zero Hertz up to 8 GHz with integrated RF, anal ...
Read more

›
In this post I will describe the hardware and the software part of a project involving the use of BLDC (Brushless DC) motor salvaged from a broken XBox 360. This is a second installment in the series of posts related to Arduino and brushless DC motors. Please see the first part for a bit of info on the theory behind the commutation sequence. Once you understand the commutation sequence for the particular de ...
Read more

›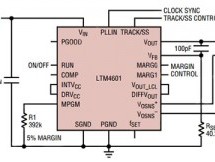 I wanted to have my personlal, nice looking Mediabox with a big display and remote control. I' ve been playing around with the Raspberry for a while so I decided this would be the platform of choice for this project. I' m actually a fan of Steampunk so I decided to use a Steampunkish style for the box. Features: Raspbmc user interface accessible via a 7" inbuilt display control via any IR remote control via ...
Read more

›