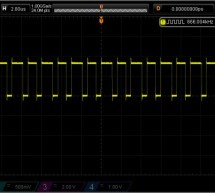 Today I'm going to present some of more advanced capabilities of ADC built in ATSAM3X8E – the heart of Arduino Due. I like the Arduino platform. It makes using complex microcontrollers much simpler and faster. Lets take for example the analog-to-digital converter. To configure it even on Atmega328 (Arduino Uno/Duemilanove) you must understand and set correct values in 4 registers. And it can be much more in ...
Read more

›
Although temperature is a fundamental aspect of our lives, it is difficult to measure accurately. Before the era of modern electronics, Galileo invented a rudimentary thermometer capable of detecting temperature changes. Two hundred years later, Seebeck discovered the thermocouple, a device capable of generating a voltage as a function of temperature gradients in dissimilar metals. Today, thermocouples as w ...
Read more

›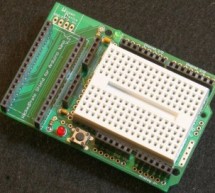 Nano Prototyping Shield description: Adds prototyping space and the ability to connect regular shields to the Arduino Nano. Nano Prototyping Shield specification: Nano Prototyping Shield pinout: Note: No I/O pins are used by the shield directly: all are available for user projects. For more detail: Nano Prototyping Shield ...
Read more

›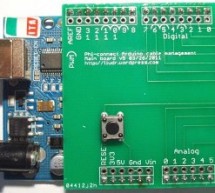 Phi-Connect Shield description: Phi-connect is a wire/cable management system for Arduino. It passes all Arduino connections to a breadboard with one cable. You can connect your Arduino to a project with just one step. Phi-Connect Shield specification: Passes all Arduino pins to the breakout board to be plugged into breadboards or soldered inside a project box. Two places with 5V/GND pins directly plugs int ...
Read more

›