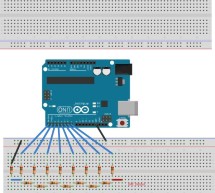 A digital to analogue converter takes a series of digital inputs (a string of 1s and 0s, in our case there will be 8 of them like 10011001) and converts it into an analogue output. You see DACs in every digital audio device (MP3 players, CD players) as these all store music in digital form, but need to drive a speaker with an analogue signal. Hence the need to convert the digital data into an analogue signa ...
Read more

›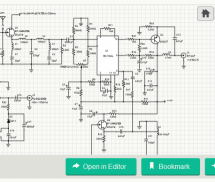 Among the signals below 550 kHz are maritime mobile, distress, radio beacons, aircraft weather, European Longwave-AM broadcast, and point-to-point communications. The low-frequency converter converts the 10 to 500 kHz LW range to a 1010 to 1550 kHz MW range, by adding 1000 kHz to all received signals. Radio calibration is unnecessary because signals are received at the AM-radio's dial setting, plus 1 MHz; a ...
Read more

›
I recently needed to measure how different materials affect light transmission for a gardening project.  I decided this was the perfect opportunity to try out the new logic level converter to run both a 5v LCD and a 3.3v light sensor on a single i2c bus.  I used the following parts in this project: Arduino Uno TSL2561 Digital Light Sensor 4-channel I2C Safe Bi-directional Logic Level Converter 16×2 LCD LCD ...
Read more

›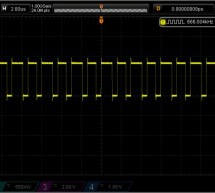 Today I'm going to present some of more advanced capabilities of ADC built in ATSAM3X8E – the heart of Arduino Due. I like the Arduino platform. It makes using complex microcontrollers much simpler and faster. Lets take for example the analog-to-digital converter. To configure it even on Atmega328 (Arduino Uno/Duemilanove) you must understand and set correct values in 4 registers. And it can be much more in ...
Read more

›
Although temperature is a fundamental aspect of our lives, it is difficult to measure accurately. Before the era of modern electronics, Galileo invented a rudimentary thermometer capable of detecting temperature changes. Two hundred years later, Seebeck discovered the thermocouple, a device capable of generating a voltage as a function of temperature gradients in dissimilar metals. Today, thermocouples as w ...
Read more

›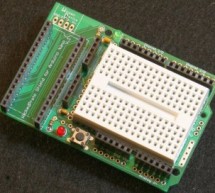 Nano Prototyping Shield description: Adds prototyping space and the ability to connect regular shields to the Arduino Nano. Nano Prototyping Shield specification: Nano Prototyping Shield pinout: Note: No I/O pins are used by the shield directly: all are available for user projects. For more detail: Nano Prototyping Shield ...
Read more

›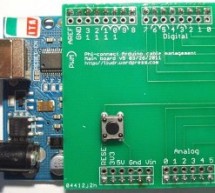 Phi-Connect Shield description: Phi-connect is a wire/cable management system for Arduino. It passes all Arduino connections to a breadboard with one cable. You can connect your Arduino to a project with just one step. Phi-Connect Shield specification: Passes all Arduino pins to the breakout board to be plugged into breadboards or soldered inside a project box. Two places with 5V/GND pins directly plugs int ...
Read more

›