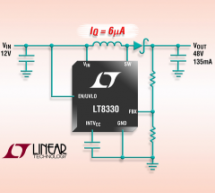 Features 3V to 40V Input Voltage Range Ultralow Quiescent Current and Low Ripple Burst Mode® Operation: IQ = 6μA 1A, 60V Power Switch Positive or Negative Output Voltage Programming with a Single Feedback Pin Fixed 2MHz Switching Frequency Accurate 1.6V EN/UVLO Pin Threshold Internal Compensation and Soft-Start Low Profile (1mm) ThinSOT™ Package Low Profile (0.75mm) 8-Lead (3mm × 2mm) DFN Package Descriptio ...
Read more

›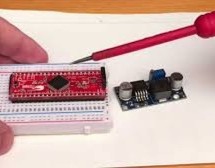 Every now and then someone asks on different forums if there is an way to control cheap LM2596 modules with an Arduino or another microcontroller. I decided to demonstrate one solution that might be basic electronics for some, but still many don't know about. Those buck converters will change the output voltage to make the feedback pin, connected to the output via a voltage divider, become 1.25V or so. If f ...
Read more

›
LM2596 based step-down DC-DC converter modules can be bought on eBay quite cheaply for around a dollar each. But how do they perform? Is it safe to use it to power your design? Let's find out. According to TI's website, these LM2596 step-down (buck) regulators are sold for $1.8 each for a quantity of a thousand. So how a finished converter could be sold for just above a dollar each is quite a mystery to me. ...
Read more

›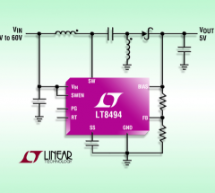 Features Low Ripple Burst Mode® Operation: 7μA IQ at 12VIN to 5VOUT Output Ripple (<10mV Typ.) Dual Supply Pins: Improves Efficiency Reduces Minimum Supply Voltage to ~1V after Start-Up to Extend Battery Life Wide Input Voltage Range of ~1V to 60V (2.5V to 32V for Start-Up) PG Functional for Input Supply Down to 1.3V FMEA Fault Tolerant in TSSOP Package Fixed Frequency PWM, SEPIC/BOOST/FLYBACK Topologies ...
Read more

›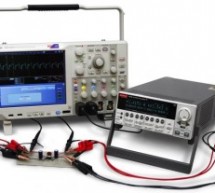 DC-DC converters are widely used components that convert DC power from one voltage to another, producing a regulated output voltage. These devices are used in many electronic products, including laptops, mobile phones, and instrumentation. Like any device, DC-DC converters need to be characterized by manufacturers and by engineers evaluating them for a design. Given the increased pressure to develop product ...
Read more

›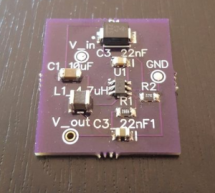 Alright! So hello everyone! Long time user, follower, commenter but first time iblest here! So for my first instructable I thought I'd share a recent simple project I made; a Buck Converter. Buck Converters are great! I use them all over the place in many of my nerdy, techy, geeky hobbiest projects. They also can commonly be referred to by other names, a DC-DC converter or a switching regulator. Essentially ...
Read more

›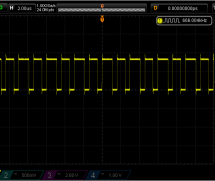 Today I'm going to present some of more advanced capabilities of ADC built in ATSAM3X8E – the heart of Arduino Due. I like the Arduino platform. It makes using complex microcontrollers much simpler and faster. Lets take for example the analog-to-digital converter. To configure it even on Atmega328 (Arduino Uno/Duemilanove) you must understand and set correct values in 4 registers. And it can be much more in ...
Read more

›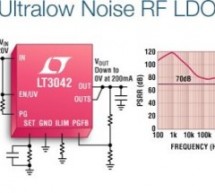 Features Synchronous Rectification: Up to 97% Efficiency 2A Switch Current Rating Fixed Frequency Operation Up to 3MHz Wide Input Range: 0.5V to 5V Very Low Quiescent Current: 38µA (Burst Mode Operation) 2.6V to 5V Adjustable Output Voltage 0.85V (Typ) Start-Up Voltage No External Schottky Diode Required (VOUT < 4.3V) Synchronizable Switching Frequency Burst Mode Enable Control Antiringing Control Reduce ...
Read more

›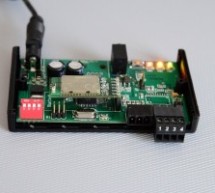 The "MYdata TPsys CAD converter" is a small universal program which read the pick and place export data of the most pcb design softwares out there, and converts them to a machine readable MYdata TPsys ".pcb" file, so that the smt machine is programmed quickly and you can save a lot of time and money. It is simply straight forward and allows an import to a MYdata TPsys system in just 5 steps. 1. open your fi ...
Read more

›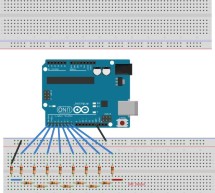 A digital to analogue converter takes a series of digital inputs (a string of 1s and 0s, in our case there will be 8 of them like 10011001) and converts it into an analogue output. You see DACs in every digital audio device (MP3 players, CD players) as these all store music in digital form, but need to drive a speaker with an analogue signal. Hence the need to convert the digital data into an analogue signa ...
Read more

›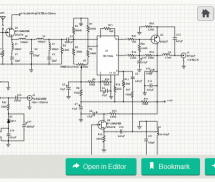 Among the signals below 550 kHz are maritime mobile, distress, radio beacons, aircraft weather, European Longwave-AM broadcast, and point-to-point communications. The low-frequency converter converts the 10 to 500 kHz LW range to a 1010 to 1550 kHz MW range, by adding 1000 kHz to all received signals. Radio calibration is unnecessary because signals are received at the AM-radio's dial setting, plus 1 MHz; a ...
Read more

›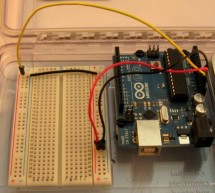 I recently needed to measure how different materials affect light transmission for a gardening project.  I decided this was the perfect opportunity to try out the new logic level converter to run both a 5v LCD and a 3.3v light sensor on a single i2c bus.  I used the following parts in this project: Arduino Uno TSL2561 Digital Light Sensor 4-channel I2C Safe Bi-directional Logic Level Converter 16×2 LCD LCD ...
Read more

›