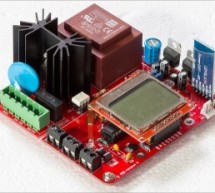 Welcome to the never ending saga of Andy and his reflow controllers. About a year ago I published a project writeup showing how I built a PID-based reflow controller. It featured a 640×360 graphical LCD from the Sony U5 Vivaz mobile phone and was all-surface mount. It worked well and continues to serve me well to this day but I always thought that there were improvements that I could make in several areas. ...
Read more

›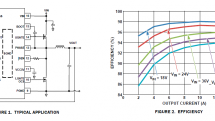 Key Features Wide input voltage range: 4.5V to 60V Wide output voltage range: 0.6V to 54V Light-load efficiency enhancement Low ripple diode emulation mode with pulse skipping Programmable soft-start Supports prebiased output with SR soft-start Programmable frequency: 100kHz to 2MHz External sync PGOOD indicator Forced PWM Adaptive shoot-through protection No external current sense resistor Use lower MOSFET ...
Read more

›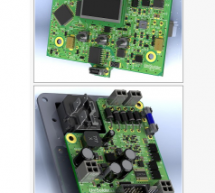 The intention was to build the most universal soldering controller I can think of. It can drive any low voltage (upto 24V) iron with thermocouple or resistive sensor, in series with the heater, or separate. Here is a short list of features: - power: 9-28V, AC or DC - 2 separate heater control channels - 2 independent sensor inputs - current source on any sensor input 3uA - 12mA, wuth 2 bands (x1, x16) and 2 ...
Read more

›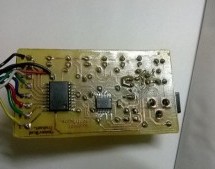 Buzz..Buzzzz..buzzzzzzzz .. That is how a lone mosquito irritates you in the middle of the night trying to convince you that his lullaby is helpful. Insignificant or not, But truly that is the underlying inspiration for this project. The Mosquito repellents have this obnoxious smell that I would not like to sleep in and these loner mosquitoes who just piss me off by buzzing in the ear, you have to choose a ...
Read more

›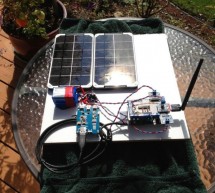 Ever wanted to build your own Solar Powered Raspberry Pi or Arduino system?   SunAir and SunAirPlus are 3rd Generation Solar Charging and Sun Tracking Boards designed by Dr. John C. Shovic at SwitchDoc Labs. You can use this board to power your projects and add a servo or stepper motor to allow it to track the sun using photoresistors to generate even more power! It incorporates a number of outstanding feat ...
Read more

›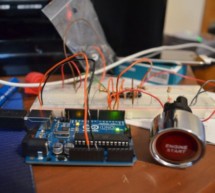 Naturally, the Uno does not natively support keyboard strokes, unlike it's Leonardo brother. Most of Google will tell you you need to do some firmware workarounds and ATMEGA reprogramming just to get it working and the entire ordeal is a mess. If you're like me, you've found that out just after buying one. Here is how to get around all that using a bit of Java coding. The ideal solution would be to purchase ...
Read more

›
INTRODUCTION : The development of high performance motor drives is very important in industrial as well as other purpose applications.  Generally all high performance motor drives use quadrature encoders and PID control because of its simplicity and precise control.  The quadrature encoder acts as a feedback from the motor, it is connected to the microcontroller for furthur processing. With the use of Ardui ...
Read more

›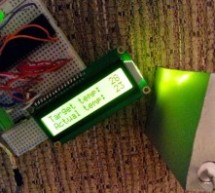 After CNCPaul/LathePaul created such an awesome-looking heating chamber, the postie once again knocked on the door at Nerd Towers to deliver yet another eBay purchase - this time, it was a K-type thermistor and breakout module (basically just a MAX6675 on a board with pin headers) We  had looked online at temperature controllers but they all seemed to be quite pricey for what they were - a cheap thermistor, ...
Read more

›
We have a great thread that contains lots of info on thermal differential controllers here. However, I wanted to start a thread dedicated to my own development of a thermal differential controller that I'll be using for my attic heat reclamation project. Tonight I setup a simple circuit that tested the operation of the differential controller and it worked great. Its very simple and adding features later on ...
Read more

›
In our last episode, I explained how I redesigned the controller from what I first thought I was going to do. Now, I am going to explain how to make your own thermal differential controller based on mine. As it is, this setup will only control an AC load, but it would be fairly simple to convert it to run a DC load. Here is the list of parts you'll need. I've added links to where I like to get parts from. A ...
Read more

›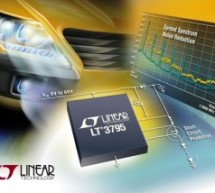 Features 3000:1 True Color PWM™ Dimming Wide Input Voltage Range: 4.5V to 110V Input and Output Current Reporting PMOS Switch Driver for PWM and Output Disconnect Internal Spread Spectrum Frequency Modulation ±2% Constant Voltage Regulation ±3% Constant Current Regulation: 0V ≤ VOUT ≤ 110V Programmable Input Current limit CTRL Inputs Linearly Adjust LED Current Adjustable Frequency: 100kHz to 1MHz Programma ...
Read more

›
In this post we show you how to make a small and useful Arduino DMX512 controller, which can use by example to handle a smoke machine with DMX, or as test equipment, etc… We can use Arduino Mega, Arduino UNO, and other with small changes. Only a handful of inexpensive components are used. In the configuration shown we have 6 channels with variable values, provided by 6 potentiometers connected to the Arduin ...
Read more

›