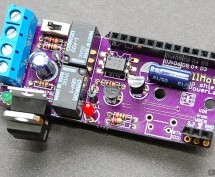 My first DoorBell Mote prototype was working nicely and it allowed monitoring the door bell (while also triggering it remotely – toddlers love it). But I wanted more. On weekends the family likes to get a well deserved nap during the day and often those pesky solicitors ring the bell and wake everyone up. So naturally the doorbell has to be disabled also, without major effort or any disconnected wires. Soun ...
Read more

›
Up until now, we have talked about working with a lot of low-power devices. Sensors, LEDs, ICs, and the like are all capable of being powered directly from your Arduino, but as many awesome 5 and 3.3v components as there are, eventually you will find yourself holding a 12v solenoid, motor, or light and wondering "How the heck am I supposed to control this from my Arduino?" Well today we are going to talk ab ...
Read more

›
So what I want to do here is do several things with two LEDs with speech recognition I'm using bitvoicer you can get it here Step 1: Part List So I'm doing this with as little parts as I can, here's the list: Green LED Red LED Breadboard 1k Resistor Jumper Cables Computer Computer Mic(you can use a microphone Ardunio (I'm using the UNO but any kind will work) bitVoicer you can get that here Step 2: How to s ...
Read more

›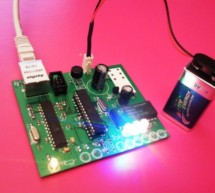 This instructable describes how a simple but powerful webserver used for controlling of home appliances can be done. The hart of the circuit is the ATmega328 microcontroller. I have chose this because I wanted to use all available Arduino libraries compatible with them. The Ethernet chip used is ENC28J60. A lot of Arduino libraries exist also for it. The webserver is designed in the way that it control 4 ch ...
Read more

›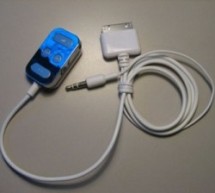 This tutorial will describe a way of controlling an iPod remote, and thus, an easy way of getting some music and sound out of your Arduino project. The remote we used was an unofficial remote I found on the worldwide auction site for around 10 USD, an opto-isolator can be found in your local electronics store. We used a TIL116 opto-isolator between the Arduino and the remote to safely send signals in betwee ...
Read more

›
Do you ever tried to control your robot using your PC or laptop? Controlling a robot using PC or laptop is often being a fun for the student or hobbyist. Thus during this article you will be tend to learn how to control your robot using your PC or laptop. Here it is assumed that you know How To Send Serial Data From Arduino To Laptop or PC and How To Receive and Send Serial Data Using Arduino Board. Thus le ...
Read more

›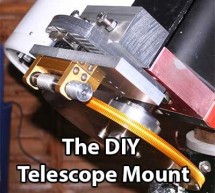 Why make your own Arduino control system? After completing my homemade telescope mount it was powered by a Meade DS motor kit. This system was extremely slow, underpowered and unreliable. It was also impossible for me to change the programming or maintain the system. I decided to make my own telescope control system from the ground up and the Arduino platform seemed the obvious choice. This project needed a ...
Read more

›
The Million Dollar Furby: We can rebuild him. We have the technology. Continued from the previous Instructable where we excised Furby's primitive brain , it's now time to replace it with something greater. This Instructable will detail how to install a new microcontroller in place of Furby's old brain, making him into a fully controllable robot puppet. We might not have a million dollars to rebuild him, but ...
Read more

›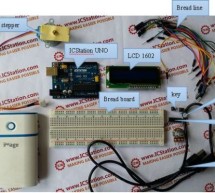 Project Summary: This project uses ULN2003 chip to drive. The working voltage is DC5V. It is widely used on ATM machine, inkjet printer,cutting plotter, fax machine,spraying equipment, medical instruments and equipments, PC peripheral, and USB Mass Storage ,precise instrument,industrial control system,office automation,robot areas,etc. Bill of Materials: 1.Arduino  UNO V3.0 R3 Board or Compatible Arduino 2. ...
Read more

›
Hi folks, Here's an interesting project for all you creative minds out there. We are going to build an android phone controlled RC car. Nothing could be more fascinating than remote controlled cars. This one uses Bluetooth for communication and accelerometer of the mobile device for gesture control. The reason behind the use of a mobile is its versatility and the omnipresence. This mobile device has a great ...
Read more

›
Easily control your iPod with Arduino using serial commands. This instructable includes the schematic, the code and some extra info; everything you need to make this work. USB,battery or wall power supply powered. Step 1: What you need Parts: 5x  1K ohm resistors 2x  1M ohm resistors 1x  12K ohm resistors 1x  1.5K ohm resistors 4x  normaly opened push buttons wire protoboard (optional) 3.5mm audio jack Ardu ...
Read more

›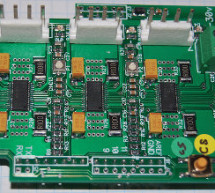 GRBL Shield description: The grblShield is a complete hardware solution for Dank's CNC motion control system called grbl. GRBL Shield specification: Plug and play compatible with grbl 0.6 Three stepper motors supporting X, Y and Z axes 8x microstepping 2.5 amps per winding (bipolar steppers) 12v-30v motor voltage supported GRBL Shield pinout: For more detail: GRBL Shield ...
Read more

›