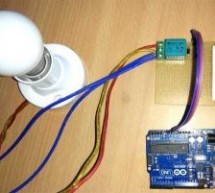 LED Blinking is a very common and almost first program for every embedded learner or beginner. In which we blink an LED with having some delay. So today we are here with the same project but here we will use an AC bulb instead of normal LED and will blink an AC bulb. Whenever we need to connect any AC Appliance in our embedded circuits, we use a Relay. So in this arduino relay control tutorial we will simpl ...
Read more

›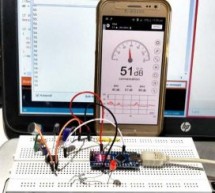 Noise pollution has really started to gain importance due to high population density. A normal human ear could hear sound levels from 0dB to 140dB in which sound levels from 120dB to 140dB are considered to be noise. Loudness or sound levels are commonly measured in decibel(dB), we have some instruments which could measure the sound signals in dB but these meters are slightly expensive and sadly we do not h ...
Read more

›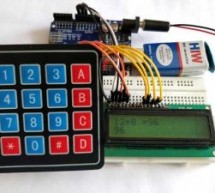 Programming is always fun and Arduino is a wonderful platform if you are just getting started with Embedded programming. In this tutorial we will build our own calculator with Arduino. The values can be sent in through a keypad (4×4 keypad) and result can be viewed on a LCD screen (16×2 Dot-matrix). This calculator could perform simple operations like Addition, Subtraction, Multiplication and Division with ...
Read more

›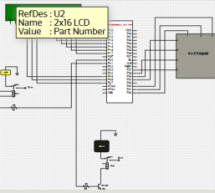 Summary Electrical accidents are rapidly increasing especially electric line repairs incident due to the lack of communication and coordination between the maintenance personnel and the electric substation staff. The password based circuit breaker device could just be the solution as only the lineman could reliably control the circuit breaker to avoid miscommunication. The system requires a password to turn ...
Read more

›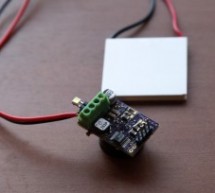 Recently, I built an energy harvesting circuit based on an ultra low voltage DC/DC step up converter chip (LTC3108) from Linear Technology.  With a 1:100 coil transformer (CoilCraft LPR6235), it converts the tiny voltage generated from Peltier thermo-electric generator into high enough level to drive small circuits. In the following video, I demonstrated that body heat is enough to power a LED.  When there ...
Read more

›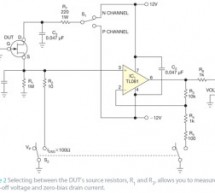 When working with discrete JFETs, designers may need to accommodate a large variation in device parameters for a given transistor type. A square-law equation is usually used as an approximate model for the drain-current characteristic of the JFET: ID=β(VGS−VP)2, where ID is the drain current, VGS is the gate-to-source voltage, β is the transconductance parameter, and VP is the gate pinch-off voltage. With t ...
Read more

›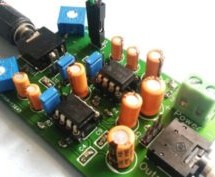 In this project, we tend to area unit getting to create a Headphone/Audio electronic equipment by exploitation self-designed PCB. This project is especially designed for amplifying the audio signal from the headphones however we will additionally use it for amplifying the subwoofer or speaker output, simply by switch few jumpers. When we use headphones with our audio device like mobile, laptop, FM etc. The ...
Read more

›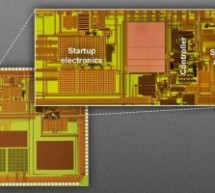 The latest buzz in the information technology industry regards "the Internet of things"—the idea that vehicles, appliances, civil-engineering structures, manufacturing equipment, and even livestock would have their own embedded sensors that report information directly to networked servers, aiding with maintenance and the coordination of tasks. Realizing that vision, however, will require extremely low-power ...
Read more

›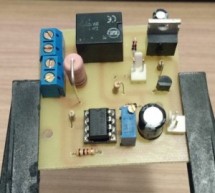 Hello, everyone! This instructable is about a universal short circuit protection that I've designed to use in bench power supplies. I've designed it to fit in most power supplies circuits. In order to this circuit fit in your bench power supply, you will need to do some calculations, but don't worry, I'll explain everything on the next steps. The circuit is really easy to understand. A resistor of low value ...
Read more

›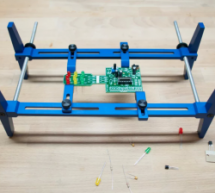 How many times have you had to set your soldering iron down because you couldn't hold the solder and component, while trying to keep the circuit board from moving around? PCB Rax is an easy to use, versatile circuit board holder for repair, prototyping, and assembly that can hold nearly any shape of circuit board. Sure there are other circuit board holders on the market, but they don't hold odd shaped board ...
Read more

›
Here is a tried and tested sample circuit of a Li-Ion battery charger that can be used to charge any 3.7V Li-Ion battery using a 5VDC (USB, Solar Panel…) power supply. At the heart of the circuit is one microchip MCP73831, available in SOT-23-5 package. MCP73831 is a highly advanced linear charge management controller for use in space-limited, cost-sensitive applications. This IC employs a constant current/ ...
Read more

›
In this project, we will go over how to build a vibration detector circuit.This is a circuit which can detect and measure flex, touch, vibration, and shock.The sensor we will use to detect these movements is a piezo vibration sensor from Measuremenet Specialists (MEAS). The sensors are a thin strip of piezoelectric material with a rivet in the end acting as a weight. When there is a vibration, the weight mo ...
Read more

›