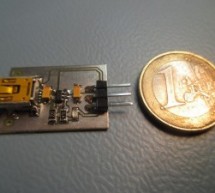 Li-ion cells become more and more popular due to their capacity and reasonable prices. In this entry I will show how to build a simple li-ion battery charger based on MCP73831 chip. It's a quite useful device for DYI projects,in addition its cost is only around 1,5 euro. The device uses USB port as a power supply (mini-USB connector). I use the standard gold-pins as an output socket. There're three of them, ...
Read more

›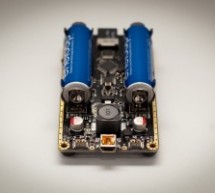 It's been a long time since I posted an update on my battery charger project (in fact it has been a long time since I have posted anything!).  I have been Very Busy with projects for my work and when I am not working for work, I am working on battery chargers.  When I am not working on battery chargers I am trying to be a good husband and father as well as find time to do things like mow the lawn or fix the ...
Read more

›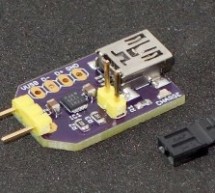 since I really like using LiFePO4 AA and AAA batteries in some of my projects [1][2][3], I finally gave in and built a dedicated charger for them. Previously I used a lab power supply to mimic the constant current/constant voltage charging curve, which worked also fine. But after seeing Patrick Van Oosterwijck nifty LiFePO4wered/USB™ [4], I thought it would be a bit more convenient to charge these batteries ...
Read more

›
Here is a tried and tested sample circuit of a Li-Ion battery charger that can be used to charge any 3.7V Li-Ion battery using a 5VDC (USB, Solar Panel…) power supply. At the heart of the circuit is one microchip MCP73831, available in SOT-23-5 package. MCP73831 is a highly advanced linear charge management controller for use in space-limited, cost-sensitive applications. This IC employs a constant current/ ...
Read more

›
One of the most fun and useful projects on instructables is to create your very own solar USB/ iPhone charger. They're not overly difficult to make, nor are the parts overly expensive or hard to find. For the most part they do a rather good job of charging up small gadgets. Mostly. The big flaw in the DIY solar charger world are the batteries. Nearly all the designs on instructables (including all of my des ...
Read more

›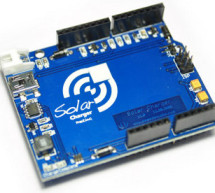 Solar Charger Shield description: The solar charger is a stackable shield to Arduino compatible platforms, enables adaptive battery power and acts as an energy harvester for in-field charging. You may use various batteries to shift up for 5V output, or put on Li-ion battery and solar panel to form an autonomous sensor unit. Solar Charger Shield specification: 4.4 - 6V input voltage 5VDC regulated output Max ...
Read more

›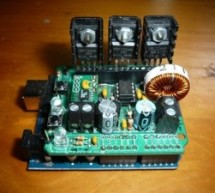 This project is an update of my original Peak Power Tracker Battery Charger Project. It is designed to control a 12V solar panel charging a 12V lead acid battery. The updated version of this project uses the Arduino Duemilanove development board (from www.sparkfun.com) as the basis for the project. Then I used the Arduino Protoshield Kit (also from www.sparkfun.com) to contruct the charging circuit and mate ...
Read more

›