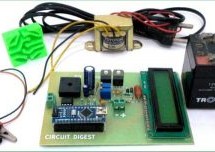 Most of our electronics projects are powered by a Lead Acid battery, in this project let us discuss how to recharge this lead acid Battery with a help of a simple circuit that can be easily understood and built from home. This project will save yourself from investing in a battery charger and help you to extend your battery life. So let's get started!!!! Let's start by understanding few basic things about a ...
Read more

›
What's inside a counterfeit Macbook charger? After my Macbook charger teardown, a reader sent me a charger he suspected was counterfeit. From the outside, this charger is almost a perfect match for an Apple charger, but disassembling the charger shows that it is very different on the inside. It has a much simpler design that lacks quality features of the genuine charger, and has major safety defects. The co ...
Read more

›
Many AA or AAA battery chargers charge batteries in pairs, but plenty of devices use 1 or 3 batteries, meaning that some of your batteries get overcharged and some get undercharged. NiCd and NiMH batteries also benefit from an occasional full discharge, which most normal battery chargers won't do. If you're anything like me you'll end up with a lot of rechargeable batteries, none of which end up being charg ...
Read more

›
A friend has approached me regarding his solar project. He wants to install a solar panel together with a battery and an inverter in order to have power at his allotment garden. He had looked at a hobbyist project where an arduino was used to build a MPPT (maximum point of power tracking) charge controller. I took a look at the design, liked a lot of what I saw and decided to build something similar. The ba ...
Read more

›
Ensuring your vehicle batteries are always in good condition is important. Preserving of our environment is/should be mandatory. This project supports both purpose. It recycles an outdated feature phone wall adapter to create a lead-acid battery float charger. The wall adapter gets a new life and the lifetime of the battery extends. You can build a reliable float charger unit using a few items, almost for f ...
Read more

›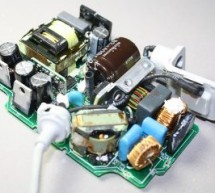 Have you ever wondered what's inside your Macbook's charger? There's a lot more circuitry crammed into the compact power adapter than you'd expect, including a microprocessor. This charger teardown looks at the numerous components in the charger and explains how they work together to power your laptop. Most consumer electronics, from your cell phone to your television, use a switching power supply to conver ...
Read more

›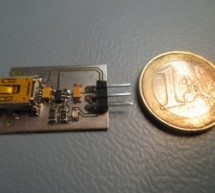 Li-ion cells become more and more popular due to their capacity and reasonable prices. In this entry I will show how to build a simple li-ion battery charger based on MCP73831 chip. It's a quite useful device for DYI projects,in addition its cost is only around 1,5 euro. The device uses USB port as a power supply (mini-USB connector). I use the standard gold-pins as an output socket. There're three of them, ...
Read more

›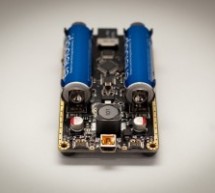 It's been a long time since I posted an update on my battery charger project (in fact it has been a long time since I have posted anything!).  I have been Very Busy with projects for my work and when I am not working for work, I am working on battery chargers.  When I am not working on battery chargers I am trying to be a good husband and father as well as find time to do things like mow the lawn or fix the ...
Read more

›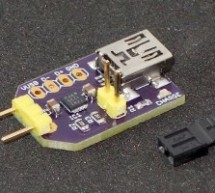 since I really like using LiFePO4 AA and AAA batteries in some of my projects [1][2][3], I finally gave in and built a dedicated charger for them. Previously I used a lab power supply to mimic the constant current/constant voltage charging curve, which worked also fine. But after seeing Patrick Van Oosterwijck nifty LiFePO4wered/USB™ [4], I thought it would be a bit more convenient to charge these batteries ...
Read more

›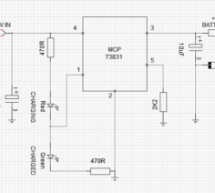 Here is a tried and tested sample circuit of a Li-Ion battery charger that can be used to charge any 3.7V Li-Ion battery using a 5VDC (USB, Solar Panel…) power supply. At the heart of the circuit is one microchip MCP73831, available in SOT-23-5 package. MCP73831 is a highly advanced linear charge management controller for use in space-limited, cost-sensitive applications. This IC employs a constant current/ ...
Read more

›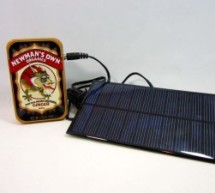 One of the most fun and useful projects on instructables is to create your very own solar USB/ iPhone charger. They're not overly difficult to make, nor are the parts overly expensive or hard to find. For the most part they do a rather good job of charging up small gadgets. Mostly. The big flaw in the DIY solar charger world are the batteries. Nearly all the designs on instructables (including all of my des ...
Read more

›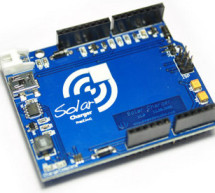 Solar Charger Shield description: The solar charger is a stackable shield to Arduino compatible platforms, enables adaptive battery power and acts as an energy harvester for in-field charging. You may use various batteries to shift up for 5V output, or put on Li-ion battery and solar panel to form an autonomous sensor unit. Solar Charger Shield specification: 4.4 - 6V input voltage 5VDC regulated output Max ...
Read more

›