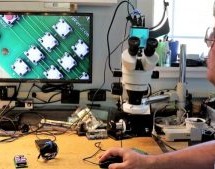 With surface-mount technology pushing the size of components ever smaller, even the most eagle-eyed among us needs some kind of optical assistance to do PCB work. Lots of microscopes have digital cameras too, which can be a big help – unless the camera fights you. Faced with a camera whose idea of autofocus targets on didn't quite coincide with his, [Scott M. Baker] took matters into his own hands – foot, a ...
Read more

›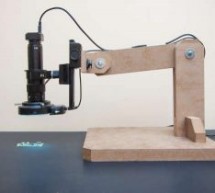 Despite how good microscope you have, stand is still very important part of final assembly. And while there are many commercial ones made of cast iron, they might cost more than a microscope head itself. I decided to make stand from wildly available material laying around – it's MDF (Medium Density Fiberboard). Advantages – stable over time if not exposed to water, dirt cheap, easy to process. Overview In g ...
Read more

›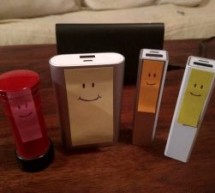 Smart traffic control for more livable cities. Story Abstract Traffic light control hasn't changed much in the last decades. Since IT changes everything, it's time to transform the traditional traffic control systems to smart ones that adapt and react to their environment. The story I was experimenting with Walabot, trying to make something with cats, because... Well because cats are fun. But then this happ ...
Read more

›
A wifi-connected high-precision camera slider, controllable from any web browser. Easily capture smooth sliding video shots or time lapses. Story My name is Ben Brandt, and I run a YouTube channel as a hobby to share my various DIY projects (like this one) as well as woodworking, metal work, and making things in general. In my quest to make better video, I wanted to be able to make long sliding/panning shot ...
Read more

›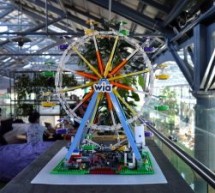 At Coolest Projects 2018, we showcased the Wia platform with a facial recognition Ferris wheel! Story At Coolest Projects 2018, we showcased the Wia platform with a facial recognition Ferris wheel - if you're smiling, the wheel turns, and if you're not smiling, it stops. Today we're going to talk about how we built this project, and maybe you'll be inspired to build something like it! What we used Lego Ferr ...
Read more

›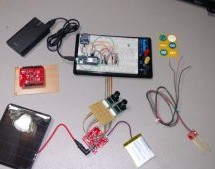 A device which collects data (environmental, soil and photosynthesis values) of plant(s) and then stores/analyze using a MKR1000 and Azure. Story OVERVIEW The idea for PlantAnalyzer was formulated as a solution to my wife's plants, all of which were in the process of dying. Being a maker minded human, I thought it would be nice to know when the plant's health started to decay, and figured collecting a copio ...
Read more

›
Light propagating in a layer of scattering nanoparticles, shows the principles of diffusion - like tea particles in hot water. The deeper light is penetrating into the layer, the lower the energy density. Scientists of University of Twente's Complex Photonics Group, however, manage to turn this falling diffusion curve into a rising one, by manipulating the incident light. More light energy inside an opaque ...
Read more

›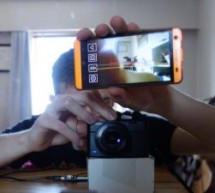 Camera trigger powered by Arduino MKR1000 and controlled by the app. Let the algorithm take the best shots. Story Shutterino - control the camera's shutter with a sensor-sensitive algorithm. Powered by Arduino MKR1000. I want to make a stop motion short film similar to "Pacer" but I'm nowhere close to having artistic skills to do it. I hope that programming skills will come to rescue. Let's have the algorit ...
Read more

›
This post will describe how I inspected the IP traffic of a cheap pan/tilt IP camera. Then continued to open the camera up, connect to the serial console of the SoC; extracted the root password and logged in via telnet over the wireless interface. My goal was to have a look at the security of these very cheap IoT devices, and see how they could be improved. Let's have a look at our victim: I present to you ...
Read more

›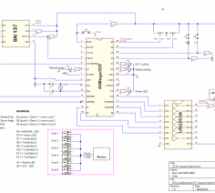 This project allows you to build you own  CCTV switchbox, that you can use to connect up to 6 cameras to a single screen. The camera signal  (CVBS over CInch or any other) is switched to the output using SPDT  or even  SPST relays.How it works ? - by default the controller will cycle through all 6 channels  at a speed which is adjustable by a potentiometer.   This controls the time which each of the cameras ...
Read more

›
What if you could cure blindness as easily as turning on the lights? That's what one doctor and his team are hoping to achieve with a clinical trial that uses a new form of retina implant to return sight to patients who have lost the ability to see. And for one of the six patients, it's been a pretty incredible journey. Rhian Lewis was just a toddler when her parents noticed she had trouble seeing in the da ...
Read more

›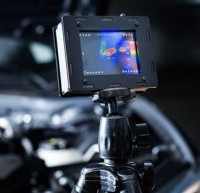 The aim of this project is to give private persons, educational institutes and companies access to a portable, affordable and customizable thermal imaging plattform. There are various applications like finding heat leaks in the insulation of buildings, the analysis of electrical or mechanical components, the detection of persons / animals or even mounting it on a drone, together with the additional video ou ...
Read more

›