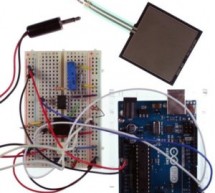 Freeze moments in time to easily produce extraordinary close-up pictures with your digital camera, an Arduino, and these simple circuits. I have always been impressed by high-speed photography. The photographic capture of what normally goes unseen, or at least unnoticed, is intriguing and oftentimes beautiful. High-speed cameras, however, are expensive and beyond the reach of many of us. You can, however, g ...
Read more

›
The idea behind this project was very straightforward: design an inexpensive remotely controlled system capable of taking still pictures and uploading them to a remote file storage with a camera to be activated by either remote commands or sensor events. And after numerous brain storms the following solution has been found.In base configuration the system comprises of at least two parts: main (MCU) and tran ...
Read more

›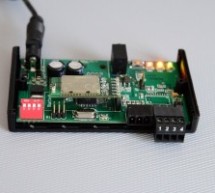 Based on 1.1-µm pixel technology, the AR1335 CMOS image sensor from ON Semiconductor provides 18% better sensitivity than previous-generation devices, along with increased quantum efficiency and linear well capacity to enable near-digital still-camera quality and low-light imaging on smart-phone cameras. The sensor's pixel and color filter processing increase sensitivity, allowing more light to be captured ...
Read more

›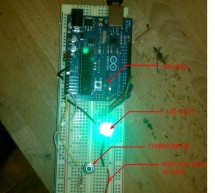 I  did the following steps: 1) Hardware: Connect the MLX90614 (refer to the datasheet) as follows: Pin 1 on MLX (SCL) connect to ANALOG pin 5 on Arduino Pin 2 on MLX (SDA) connect to ANALOG pin 4 on Arduino Pin 3 on MLX (VDD) connect to 3.3V on Arduino Pin 4 on MLX (VSS) connect to GROUND on ArduinoNow use "pull ups" on the SCL and SDA lines by connecting a 4.7K ohm resistor from the Pin 3 VDD line to the S ...
Read more

›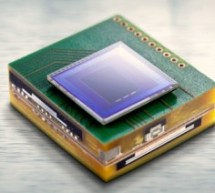 As automotive electronics takes center stage at Electronica this week in Munich, a "microcamera" module recently designed by researchers at the Fraunhofer Institute for driver-assistance applications is expected to enjoy the spotlight. The Ottawa embedded vision IP vendor CogniVue and Berlin's Fraunhofer Institute revealed Tuesday that they have collaborated on development of the microcamera. It uses CogniV ...
Read more

›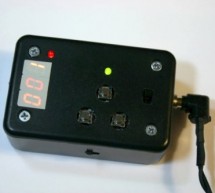 Intervawhat? An intervalometer is a camera controller that signals the camera to take a picture after some set interval. This is really useful for creating timelapse videos. For a long time, I used my TI-89 calculator to create timelapse videos with my Canon digital Rebel XTi. It worked quite well, and the calculator in/out port just happened to be the same as the Canon remote shutter port, so there wasn't ...
Read more

›
I own one of these small action cameras (SJcam SJ4000). I bought it because it's small, and easy to take with you wherever you go. To make nice stable videos I mount it on a mini tripod. This got me thinking that it would be fun to have a little motor between the tripod and the camera to slowly pan the camera. I happened to have a couple of 28byj48 stepper motors laying around, these little steppers motors ...
Read more

›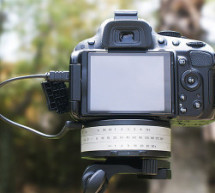 Simple digital cameras can produce remarkably good quality photos and are now cheap enough that it doesn't hurt the wallet too much to buy one with the intention of modifying it for use in a project. You may even already have an old digital camera that you don't mind sacrificing for a good cause! Modifying a camera to control it from an Arduino opens up a world of possibilities. This project lets your Ardui ...
Read more

›
I developed the camera trigger unit in order to synchronize various events and actions during free-flight experiments with hawkmoths in the wind tunnel described in a previous post. More specifically, the goal was to trigger multiple high-speed cameras and have LEDs that indicate the exact timing of electrical stimuli delivered via a miniature stimulus chip carried by a hawkmoth. (Electric stimulation of th ...
Read more

›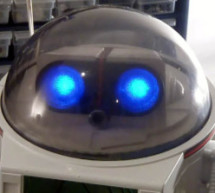 *Check back for more updates on this build :) So, have you heard of the Omnibot? Well! Any kid from the 80's will remember how amazing this robot was. For you young kids, this robot was released in the early 80's by Tomy. The robot was "programmable", in the sense that the actions were recorded to a casette tape. As you operated the robot over its remote control, the casette would record tones for each acti ...
Read more

›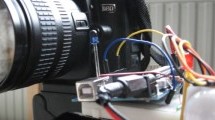 So having worked out that I can make a remote for my Nikon D80 to do some timelapse photography. I started thinking of things I can do to trigger the remote, below video shows it working but you'll need sound to hear the shutter going. First of all check out my tutorial for making the remote as this builds on that tutorial – also saves me having to recap and explain that. Arduino Nikon intervalometer infrar ...
Read more

›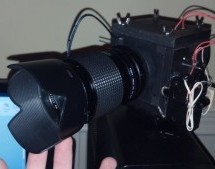 There's a real beauty in long exposure photography.  Hours and days and weeks and months and even years can be condensed onto a single frame, and that frame will catalog the constants in our fast paced and forever changing lives.  However, the issue is that these photos can be difficult to capture using modern cameras.  Most fancy DSLRs have a maximum exposure time of 30 seconds, and then to get any longer ...
Read more

›