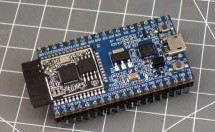 ESP32 is the hottest new wireless chip out there, offering both WiFi and Bluetooth Low Energy radios rolled up with a dual-core 32-bit processor and packed with peripherals of every kind. We got some review sample dev boards, Adafruit and Seeed Studio had them in stock for a while, and AI-Thinker — the company that makes the most popular ESP8266 modules — is starting up full-scale production on October 1st. ...
Read more

›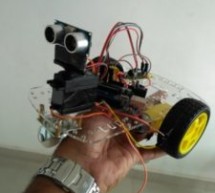 This project is designed to build a robot that automatically detects the obstacle on its path and guides itself whenever an obstacle comes ahead of it. This robotic vehicle is built, using Arduino UNO board. An ultrasonic sensor is used to detect any obstacle ahead of it. A motor driver IC and 2 DC motors are used for controlling the movement of the robot. A servo motor is also used in this project. The ult ...
Read more

›
DIY Arduino based lockers can be found plenty in the internet where keypad was used to feed lock input. But this Bluetooth enabled Door locker uses Bluetooth as a medium to connect with the locker and your smart phone to feed input credentials. This locker allows you to lock/unlock your locker without physical touch when you are within the range of Bluetooth communication. DESIGN: Arduino is the heart of th ...
Read more

›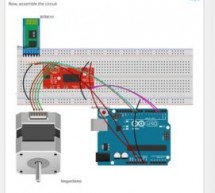 Story We love our workshop, but it has one downside (or maybe upside) - a large flight of stairs to the gallery. We constantly need to move parts and components between one floor and the other, so we've been plotting different ideas: drones, dogs, carrier pigeons and what not, and then it hit us! A lift! Since we recently added HC-05 Bluetooth Module to circuito.io, we decided to try it out in this project. ...
Read more

›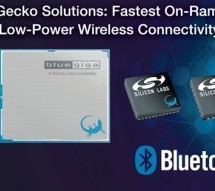 NUREMBERG, Germany--(BUSINESS WIRE)--Silicon Labs (NASDAQ: SLAB), a leading provider of wireless connectivity solutions for the Internet of Things (IoT), today unveiled a complete Bluetooth® Smart solutions portfolio designed to help developers minimize the energy consumption, cost and complexity of wireless IoT designs. Silicon Labs' recent acquisition of Bluegiga, a leading supplier of wireless modules an ...
Read more

›
Thanks to everyone who supported this project and voted for it in the Arduino Challenge! I was awarded second prize and hope to participate in more Arduino contests in the near future. This tutorial will explain a simple way to make a password protected bluetooth door lock using your Arduino, which can be unlocked by sending a four digit pin from your Android phone!  The hardware setup is quite simple,  and ...
Read more

›
I've been on mission lately to design a handheld bluetooth game controller. I've made a prototype in the past but, it never was really usable as a gaming device. Although the concept worked well the form factor was not quite there. Well after a few months of tinkering and several designs I finally have one! The design is based around the Atmega 328 running the Arduino bootloader. There is a RN42-HID bluetoo ...
Read more

›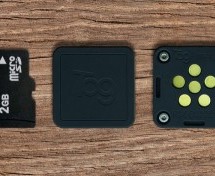 The Tog base module contains a densely packed PCB assembly, battery, and modular expansion bus in a ultra-small plastic enclosure. The base module can operate standalone with no additional components required. The front of the Tog enclosure is transparent to allow the internal LED to be visible and allow the optical sensor to detect button presses. TogMod Expansion modules TogMods are magnetically attached ...
Read more

›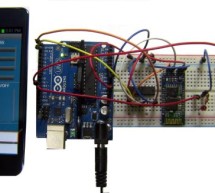 UPDATES  October 30, 2013 - 7PM (GMT+2) The new official name for this app is ArduDroid and it can be installed from Google Play. I changed the name to avoid a naming conflict with another app.   September 15, 2013: I Have won a Nexus 7 tablet for this project part of a competition held by Instructables.com Thanks to everyone who voted. August 18, 2013: I have uploaded the Anrduino 0.11 alpha version with f ...
Read more

›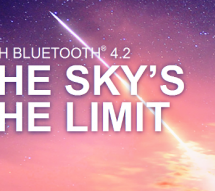 The Bluetooth Special Interest Group (SIG) has published the specs for the next generation of Bluetooth devices. Bluetooth 4.2 has a few improvements that will be of particular interest to developers of IoT devices. The biggest change is support for an Internet Protocol Support Profile (IPSP) which enables IPv6 for Bluetooth. This means that wearable or IoT devices (based on Bluetooth Low Energy) will not n ...
Read more

›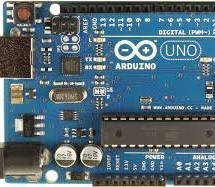 In this proposed system we going to construct a basic DC motored robot which we are going to control with android app easily available on google play store named bluecontrol. With Basic mobility of robot like forward, Reverse, left, right we try to implement four more functions like light turn on and off, horn (Buzzer) turn on and off and so on. What we need 1) Bluetooth Module HC 05: A core element of our ...
Read more

›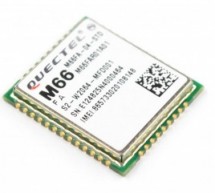 What´s more, M66 is currently the smallest quad band GSM/GPRS moduloe in the world … AT the same time it withstands strong frosts, so it´s ready for a wide spectrum of applications. New extraordinary attractive communication module Quectel M66 asks its place maybe even in your application. Does it deserve it? Most probably yes. Besides two basic facts mentioned in the name and perex of this article, it offe ...
Read more

›