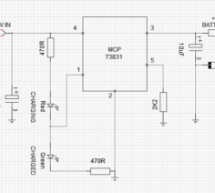 Here is a tried and tested sample circuit of a Li-Ion battery charger that can be used to charge any 3.7V Li-Ion battery using a 5VDC (USB, Solar Panel…) power supply. At the heart of the circuit is one microchip MCP73831, available in SOT-23-5 package. MCP73831 is a highly advanced linear charge management controller for use in space-limited, cost-sensitive applications. This IC employs a constant current/ ...
Read more

›
I'm working on a prototype product(Wifi motion sensor) that will be powered from a battery source, it has a mega328(arduino bootloader, with sleep mode on and wake on interrupt,and WDT in case it hangs up), a PIR motion sensor , and a CC3000 break out board. Power saving is done in software, but what type of battery should I use? I initially used 2AA with LT1302-5 boost converter, but I think it was not abl ...
Read more

›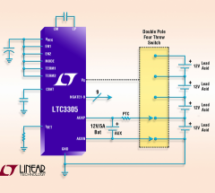 Features Single IC Balances Up to Four 12V Lead-Acid Batteries in Series All NFET Design Stackable to Balance Larger Series Battery Packs Standalone Balancing Operation: Requires No External μP or Additional Control Circuitry Balancing Current Limited by External PTC Thermistor Continuous Mode and Timer Mode Programmable UV and OV Fault Thresholds Programmable Termination Time and Termination Voltage Therma ...
Read more

›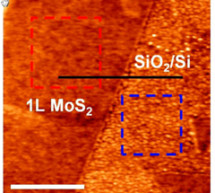 Two-dimensional (2D) materials such as molybdenum-disulfide (MoS2) are attracting much attention for future electronic and photonic applications ranging from high-performance computing to flexible and pervasive sensors and optoelectronics. But in order for their promise to be realized, scientists need to understand how the performance of devices made with 2D materials is affected by different kinds of metal ...
Read more

›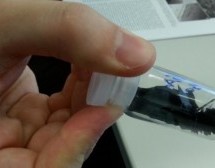 The batteries inside our smartphones and laptops are fighting a losing battle when it comes to keeping these devices juiced up, but researchers from ETH Zurich have discovered a new type of glass material that could make a major difference: vanadate-borate glass. The glass can be used as an electrode material in lithium-ion batteries to almost double the amount of time they last between charges. Scientists ...
Read more

›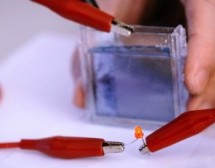 Scientists at the Nanyang Technological University (NTU) in Singapore have developed a smart window that is able to tint itself blue, partially blocking incoming light, without the need for an external power source. The device also functions as a small transparent battery that recharges on its own simply by interacting with the oxygen in its surroundings. Indoor cooling can make up a sizeable percentage of ...
Read more

›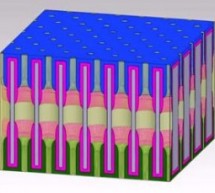 COLLEGE PARK, Md. - Researchers at the University of Maryland have invented a single tiny structure that includes all the components of a battery that they say could bring about the ultimate miniaturization of energy storage components. The structure is called a nanopore: a tiny hole in a ceramic sheet that holds electrolyte to carry the electrical charge between nanotube electrodes at either end.  The exis ...
Read more

›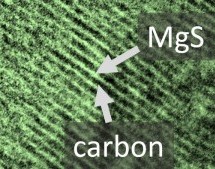 There's another promising contender in the race to supplant the dominance of lithium-ion and metal-hydride based batteries in the world of energy storage. New research from the Karlsruhe Institute of Technology's (KIT's) Helmholtz Institute Ulm (HIU) details the development of an electrolyte that can be used in new magnesium-sulfur battery cells that would be more efficient and inexpensive than the dominant ...
Read more

›
This is an updated version of Solar Panel Charge Controller Using Arduino. Solar Panel Battery Charge Controller Using Arduino Pictures of Power box and Arduino solar charge regulator: Charge Regulator with Power Box Connections to Regulator Inside the Box The output voltage of the ACS712 is 2.5V with no input while the spec sheet specifies 66 to 185 mV/A output sensitivity. That's a broad range and given t ...
Read more

›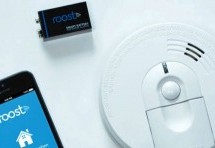 In a serious case of out-of-the-box thinking, a design team at Roost in Sunnyvale California have come up with a method to add Wi-Fi connectivity to your old smoke or carbon monoxide alarm by just swapping batteries. Your smoke detector uses a 9 V PP3-type battery right? The new Roost battery contains 9 V lithium cells together with a processor and Wi-Fi chip in the standard PP3-sized battery outline. It mo ...
Read more

›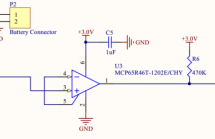 It can be nice to know how much battery power you have. It becomes critically important with LiPo batteries since you can permanently damage them by running the voltage down too low. Typically battery voltage detection requires adding a circuit with extra parts and their associated power requirements. Wouldn't it be great to be able to do this using nothing but software? Read on for a no parts, no pins, no ...
Read more

›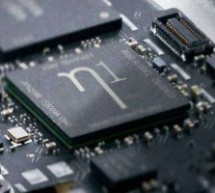 Stream video on your smartphone, or use its GPS for an hour or two, and you'll probably see the battery drain significantly. As data rates climb and smartphones adopt more power-hungry features, battery life has become a concern. Now a technology developed by MIT spinout Eta Devices could help a phone's battery last perhaps twice as long, and help to conserve energy in cell towers. The primary culprit in sm ...
Read more

›