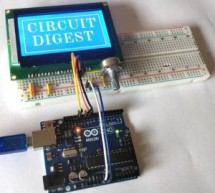 There are many types of LCDs used in Electronic Projects. We have already used 16X2 LCD in many of our projects and also used TFT LCD with Arduino. You can find our entire 16X2 LCD related project by following this link, including interfacing with 8051, AVR, Arduino and many more. The ST9720 Graphical LCD is totally different from the Ordinary LCDs. Ordinary LCD can only print simple text or numbers within ...
Read more

›
About Burglars Recently the Spiegel published an article about burglars in Germany: Burglars prefer the dark months. In december the insurances report 3 times more housebreakings than in july. The police reports that it is very difficult to find the delinquents. Mostly there are no witnesses and no traces. Only in 2,6% of the housebreakings the culprit can be condemned. Burglars do not only break into house ...
Read more

›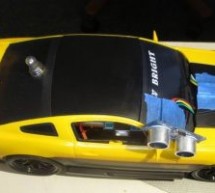 Here's a little history on how this all got started :D So my club was in desperate need of a new project, and it so happened that I had stumbled across an RC car at GoodWill for about 75 cents. It was here that we figured: "Hey, we can build something out of this." However, once we were knee deep in the project, we realized we had bitten off more than we could chew. However, in the end we managed to swallow ...
Read more

›
More news: read all about the new AAduino Zero. News: the crowd sourcing campaign for  the AAduino will start soon, sign up at CrowdSupply to be notified! The specs have been beefed with an STM32L0 cpu and the temperature sensor is now an industrial grade TMP102. Update: you can now order the AAduino PCB from DirtyPCBs.com and get a Commadorable 64 bonus PCB for free. I have been using Nathan Chantrell's Ti ...
Read more

›
Introduction This is a small bench power supply that is powered by two lithium-ion batteries. The project was inspired by Dave Jones from EEVblog but the design is completely mine. The voltage range is 0-20V regulated in 10mV steps and maximum current is 1A with current limit set in 1mA steps. Schematic Linear Voltage Regulator The power supply runs on a linear voltage regulator built on discrete components ...
Read more

›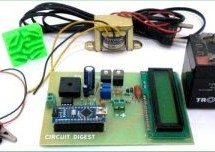 Most of our electronics projects are powered by a Lead Acid battery, in this project let us discuss how to recharge this lead acid Battery with a help of a simple circuit that can be easily understood and built from home. This project will save yourself from investing in a battery charger and help you to extend your battery life. So let's get started!!!! Let's start by understanding few basic things about a ...
Read more

›
A BIG HELLO! and welcome to Mixed Outputs first instructable. As most of my project involve electronics of some sort, having a good power supply is essential to be able to meet the demand of different power requirements. So I built me a bench-top power supply from an old ATX power supply Unit (PSU) that worked (and still works) great. However I've recently noticed some limitations with having a full fledged ...
Read more

›
Due to many requests for the PCBs I do currently have some PCB Sets and prebuilt kits in stock. Take a look here: https://malectrics.eu An Arduino Nano based Spot Welder for battery welding This Spot Welder can be used to weld 18650 batteries. It uses a 12V car battery as welding current supply. Typically one 40Ah 440A battery delivers enough current to get good welds with 0.15mm nickel strips and even 0.25 ...
Read more

›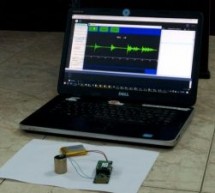 Seismic activity or "Vibrations of the earth" is measured using ProtoCentral's OpenPressure 24-bit DAQ System. Introduction A geophone is a magnetic device used to measure the Earth's normal vibrations (some abnormal during events such as earthquakes). These movements are also present when there is a small explosion (commonly used for mining and exploration purposes). The principle of a geophone is similar ...
Read more

›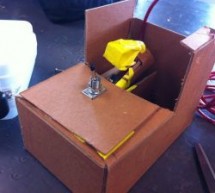 A machine that turns off the knob that you've just switched on- a ruthless battle between human and robot. Story Fascinated by this humorous anthropomorphic idea on instructables that left me philosophizing deeply about the essence of art, I decided to make this a project after witnessing many ruthless battles between human and robot on youtube. How does it work? The Arduino "listens" to the state of the sw ...
Read more

›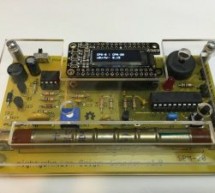 In this post I will show you how to add Wi-Fi connectivity and an OLED screen to the MightyOhm Geiger Counter kit. Lots of fun! Introduction I assembled my Geiger counter kit from MightyOhm some time ago. It's a very fun kit and the finished counter looks awesome. Oh, that Geiger-Muller tube sitting on that yellow PCB! I've always wanted to modify it somehow and add functionality. Today I realized that an A ...
Read more

›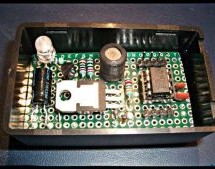 Ensuring your vehicle batteries are always in good condition is important. Preserving of our environment is/should be mandatory. This project supports both purpose. It recycles an outdated feature phone wall adapter to create a lead-acid battery float charger. The wall adapter gets a new life and the lifetime of the battery extends. You can build a reliable float charger unit using a few items, almost for f ...
Read more

›