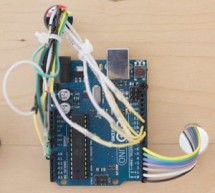 Big parties need a conversation piece, and what's better than a drink-making robot? Not only is it a good conversation starter, it also frees up the party host who would normally be the bartender. It turned out that the drink robot was a really good idea. The Mai Tai recipe presented here has the alcohol dialed back making it a good idea for a work party. The robot is really an Arduino microprocessor (Uno v ...
Read more

›
Biotechnology is powerful, but only for those with the tools to experiment with and utilize it. The DIYbio movement seeks to put the tools and techniques used in well-funded laboratories around the world into the hands of ordinary people who have an interest but not the means to investigate biology. One of these tools is the centrifuge. Centrifuges come in many shapes and sizes to fit a wide variety of labo ...
Read more

›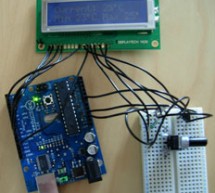 As a simple first Arduino experiment I interfaced a two line LCD (a Displaytech 162B) and an LM35DZ to make a simple Min/Max thermometer. Step 1 - Interfacing the Temperature Sensor This is really very simple. The LM35DZ has three pins, +5V, ground and a variable voltage output to indicate the temperature. I plugged it into breadboard and wired the output straight to the Arduino's analogue input 0. To test ...
Read more

›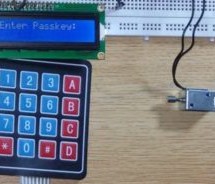 As thefts are increasing day by day security is becoming a major concern nowadays. In this project we will make a digital door lock system with keypad using Arduino Uno. It will open your door only when the right password is entered and it will start beeping when a wrong password is entered. Components Required 4×4 keypad LCD Arduino Uno Push Pull Solenoid TIP 120 NPN transistor Power Supply Breadboard 1KΩ, ...
Read more

›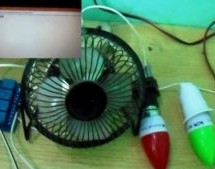 In this project we are going to make a home automation system using ESP8266 WiFi module and Arduino Uno. Using this we will be able to control lights, electric fan and other home appliances through a web browser using your PC or mobile. These AC mains appliances will be connected to relays which are controlled by the Arduino. ESP8266 and Arduino together acts as a Web Server and we will send control command ...
Read more

›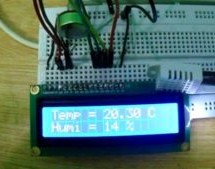 Today we are going to make an IoT WiFi data logger using Arduino, ESP8266 WiFi module and DHT22 temperature humidity sensor. Arduino is reading temperature and humidity sensed by DHT22 and sending it to an internet server using the ESP8266 WiFi module. Here we are using ThingSpeak as the internet server. ThingSpeak is an open source IoT application which can be used as an Internet or Intranet Server. It is ...
Read more

›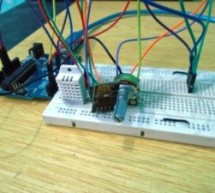 In this tutorial we are going to make a weather station that will tell us temperature, humidity and heat index of a particular location. It will show these values in a web browser. You can monitor these data by entering the IP address in a mobile, computer or any other device which supports a web browser. This project is done using Arduino Uno, ESP8266 and DHT22 sensor. DHT22 sensor will read temperature an ...
Read more

›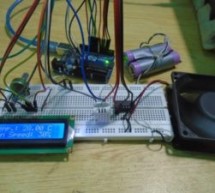 Here we are going to make a temperature controlled DC fan. DHT22 sensor is used to sense the room temperature and then we adjust speed of a DC fan/motor accordingly using PWM (Pulse Width Modulation). Arduino Uno is the heart of this project and a L293D driver IC is used to drive the DC fan/motor. Components Required Arduino Uno L293D Motor Driver IC DHT22 Sensor 16×2 LCD Display DC Fan/motor 9V Battery 10K ...
Read more

›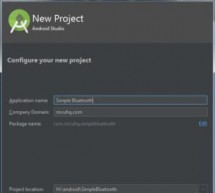 This article will detail how to make a simple bluetooth application using Android Studio and demo it using an Arduino to toggle an LED and send data back-and-forth. No prior knowledge of Android development is needed, however it will help to know some basics of Java programming. I will be using an Android phone for testing purposes and not an Android virtual device. The Android app that you develop can be u ...
Read more

›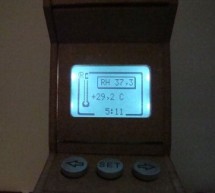 O facto de ter uma CNC disponível em casa deu-me liberdade para contruir mais facilmente e rápidamente peças que antes demorariam algum tempo a fabricar e que muito provavelmente não iriam ficar tão perfeitas. Isto fez com que novas ideias que me surgissem fossem mais facilmente postas em prática. Esta foi uma dessas ideias e que nasceu apenas pela vontade de construir uma pequena réplica de uma máquina de ...
Read more

›
This post will cover how to use an Arduino Uno to easily control a 10W+ boost converter. A discrete boost converter can be built by using just a few parts, namely an inductor, capacitor, diode, and a FET. Please see the Wikipedia page for how the circuit works. It works off of the premise that an inductor will store energy in its magnetic field and then when it collapses (switch opens), it will resist the c ...
Read more

›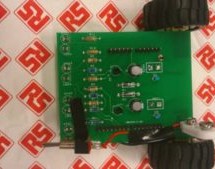 This line tracking robot car was built base on the prototype mentioned in the previous knowledge item. You can find the details for the prototype: http://www.rs-online.com/designspark/electronics/eng/knowledge-item/arduino-line-tracking-robot-car-prototype Bills of Materials: PCB Geared Motor OSRAM Opto Semiconductors Photodiode (RS stock number: 654-8902) Nichia LED (RS stock number: 713-3996) RS 10 ...
Read more

›