Spinet it is a vintage musical instrument which has similar looks of a keyboard. It always get better when Technology touches the vintage stuffs. So we decided to build a simple Electronic Spinet using Arduino without using any keys. This project use of ultrasonic sensor which replace the keys. Let's look into making of this project.   HARDWARE COMPONENTS: Arduino UNO HC-SR04 Ultrasonic sensors. 8 ohm Speak ...
Read more

›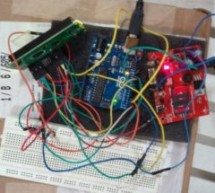 Everyone would have known the use of notice board around our daily life. Even it plays a vital role in public places like bus stops, railway station and hospitals. But with a great shift in technology we could revolutionize this kind of notice board by taking it wireless. So that's what this Wireless notice board Arduino project is all about.   EXISTING SYSTEM: In the present scenario to display any message ...
Read more

›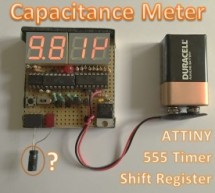 Capacitors are vital components in electronics, but sometimes they are broken, or the value printed on the cap has become unreadable. Because my multi-meter does not have a capacitance measurement, I decided to make one! The principle of measuring capacitance is quite simple. The voltage of a capacitor charging through a resistor increases with time T. The time it takes to reach a certain voltage, is relate ...
Read more

›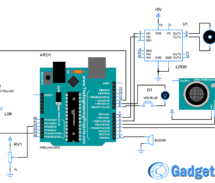 Everything around us is getting smart shoes, watches glasses. Even you might have come across news regarding smart vehicles in newspaper. Likewise we attempted to create a prototype of smart vehicle using Arduino. Let's get into the building part of our smart vehicle.   INPUT PERIFERALS: Potentiometer – For Controlling the speed of our vehicle L293D Motor driver – To drive the motor from Arduino using Ardui ...
Read more

›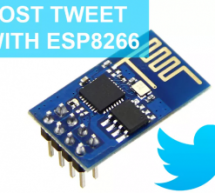 In this project you're going to post a Tweet with an ESP8266. The goal of this project is to show the endless possibilities that this $4 WiFi module offers when integrates with a free platform that I'm about to show you. In order to accomplish this task you have to sign up for one free service called IFTTT which stands for "If This Then That". IFTTT is a platform that gives you creative control over dozens ...
Read more

›
The main motto of this project is to provide automatic water supply to plant when it feels thirsty. We intend to automate the watering of plants and deploy Arduino to do the job for us. This will take care of the water requirements of a plant by continuously monitoring its needs. Also this plant watering system will indicate the happiness level of plant to user ? .   COMPONENTS USED: Arduino Uno Board Servo ...
Read more

›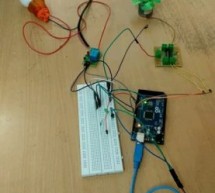 Ever thought of controlling your home using voice. If you are the one who fascinated it as I do, this project might help you do it for real. Voice powered products are already taking over the market and this voice controlled home project will enable you you to build one for your own.   We have developed a prototype of this "Voice controlled home automation" project and we are going to share the steps to bui ...
Read more

›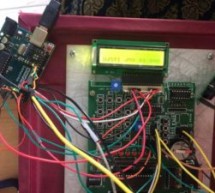 Raising from bed can be the most painful thing you could ever do. We often set alarms to wake up but ends up in snoozing it out or even kick the alarms away. To address this we have come up with an Arduino project " IQ alarm clock " which will annoy you until you wake up. The most highlighting thing about this alarm is that it will ask you a question once it starts sounding and you can turn it off only if y ...
Read more

›
  Who doesn't love playing with RC cars and Robots. Not only playing, engineers and enthusiasts like us love to build and experiment with these stuffs. Also its fair to say that RC's and Robots have became more than just toys, they already have started to integrate into our life slowly. But to take this to another standard we have built a Gesture controlled car using the most powerful development board Ardu ...
Read more

›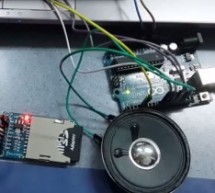 This project is in SD card loaded stolen melody is provided by command sent from the serial monitor. If you want to add the application var.siz 6-melody melody melody file must be the same as the name of the specified code name. The components are used: Arduino UNO SD card reader speakerphone Step 1: Arduino Code //pin in sd card input module ** MOSI – pin 11 ** MISO – pin 12** CLK – pin 13** CS – pin 4 #in ...
Read more

›
This is arduino based collision detection warning system. This kind of system is fastest growing safety feature in automotive industries. Such system enables vehicles to identify the chances of collision and give visual and audio warning to driver. So that driver can take necessary action to avoid collision. This project idea is based on arduino controller and the whole system will give you very good unders ...
Read more

›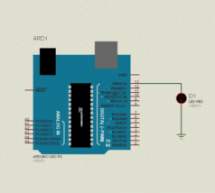 This topic shows how to interface Arduino with DS1307 real time clock to make a clock and calender. To understand the project and code easily you have to read the datasheet of the DS1307. DS1307 Pin assignment: The picture is taken from ds1307 datasheet and it shows the pin assignment of our chip RTC: Arduino real time clock using DS1307 circuit: On the circuit schematic there are two buttons used to set th ...
Read more

›