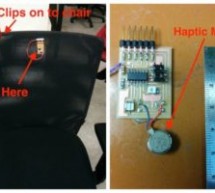 The idea for this Arduino phototransistor project came to me based on an idea that was shared by one of my friends at the FabLab. He talked about how his lab only has stools for people to sit on. Being very uncomfortable, the person succumbs to the discomfort and stands up to move around. In our case, we had very comfortable rolling chairs for sitting and reclining, which can get you lazy and even sleepy re ...
Read more

›
In this tutorial, we will make the communication between the Arduino and Processing. We will make the communication in both the ways, from the Arduino to Processing and from Processing to the Arduino. We will change the color of the serial window in the Processing IDE through the potentiometer value sent from the Arduino IDE. We will turn the LED ON and OFF depending upon the mouse button pressed in the Pro ...
Read more

›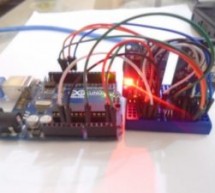 In this project, we are going to make an Arduino Temperature logger that will get the temperature value from the LM35 temperature sensor and the time from the DS3231 Real Time Clock module. Then we will store these values in the SD card file using the mini SD card Module. After that, we will access this file from a PC and create a chart of these values in the Microsoft excel.   Required Components The compo ...
Read more

›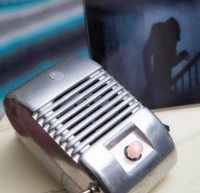 When I was a kid we went to the drive-in theater to see movies like The Legend of Boggy Creek and Evel Knievel. I loved those movies but I remember just as vividly those retro-cool metal speakers that entered into our car for these campy films. A few years ago I found one of these speakers at a flea market and it came home with me. After it sat in my garage for years, I finally decided it needed to be what ...
Read more

›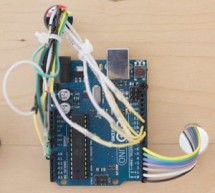 Big parties need a conversation piece, and what's better than a drink-making robot? Not only is it a good conversation starter, it also frees up the party host who would normally be the bartender. It turned out that the drink robot was a really good idea. The Mai Tai recipe presented here has the alcohol dialed back making it a good idea for a work party. The robot is really an Arduino microprocessor (Uno v ...
Read more

›
Biotechnology is powerful, but only for those with the tools to experiment with and utilize it. The DIYbio movement seeks to put the tools and techniques used in well-funded laboratories around the world into the hands of ordinary people who have an interest but not the means to investigate biology. One of these tools is the centrifuge. Centrifuges come in many shapes and sizes to fit a wide variety of labo ...
Read more

›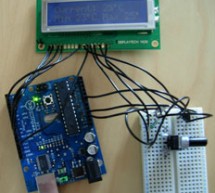 As a simple first Arduino experiment I interfaced a two line LCD (a Displaytech 162B) and an LM35DZ to make a simple Min/Max thermometer. Step 1 - Interfacing the Temperature Sensor This is really very simple. The LM35DZ has three pins, +5V, ground and a variable voltage output to indicate the temperature. I plugged it into breadboard and wired the output straight to the Arduino's analogue input 0. To test ...
Read more

›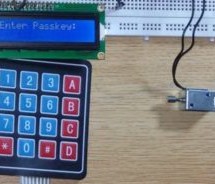 As thefts are increasing day by day security is becoming a major concern nowadays. In this project we will make a digital door lock system with keypad using Arduino Uno. It will open your door only when the right password is entered and it will start beeping when a wrong password is entered. Components Required 4×4 keypad LCD Arduino Uno Push Pull Solenoid TIP 120 NPN transistor Power Supply Breadboard 1KΩ, ...
Read more

›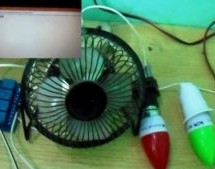 In this project we are going to make a home automation system using ESP8266 WiFi module and Arduino Uno. Using this we will be able to control lights, electric fan and other home appliances through a web browser using your PC or mobile. These AC mains appliances will be connected to relays which are controlled by the Arduino. ESP8266 and Arduino together acts as a Web Server and we will send control command ...
Read more

›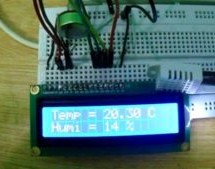 Today we are going to make an IoT WiFi data logger using Arduino, ESP8266 WiFi module and DHT22 temperature humidity sensor. Arduino is reading temperature and humidity sensed by DHT22 and sending it to an internet server using the ESP8266 WiFi module. Here we are using ThingSpeak as the internet server. ThingSpeak is an open source IoT application which can be used as an Internet or Intranet Server. It is ...
Read more

›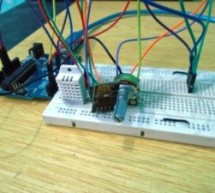 In this tutorial we are going to make a weather station that will tell us temperature, humidity and heat index of a particular location. It will show these values in a web browser. You can monitor these data by entering the IP address in a mobile, computer or any other device which supports a web browser. This project is done using Arduino Uno, ESP8266 and DHT22 sensor. DHT22 sensor will read temperature an ...
Read more

›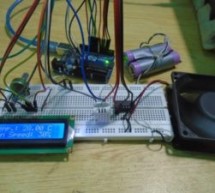 Here we are going to make a temperature controlled DC fan. DHT22 sensor is used to sense the room temperature and then we adjust speed of a DC fan/motor accordingly using PWM (Pulse Width Modulation). Arduino Uno is the heart of this project and a L293D driver IC is used to drive the DC fan/motor. Components Required Arduino Uno L293D Motor Driver IC DHT22 Sensor 16×2 LCD Display DC Fan/motor 9V Battery 10K ...
Read more

›