In Part 1 of this series, we demonstrated how to send signals using soft or Simple Infrared PWM on Arduino. In our Part 2 post we looked at sending RAW IR signals – specifically a RAW NEC signal and a longer RAW Mitsubishi Air Conditioner signal using soft PWM. We have since improved the PWM method shown in Part 1 Part 2 to provide better performance and improve portability. In this Part 3, we will take the ...
Read more

›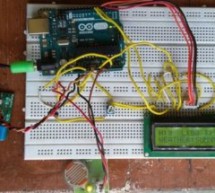 Arduino is a great hardware platform when comes to prototyping and building cool stuffs. Using this i have designed and developed a simple Arduino Weather machine which measures three important parameters Temperature, Light intensity and Humidity and predict the weather condition according to the measured parameters. This following article will walk you through the operation, working and code of this projec ...
Read more

›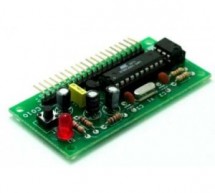 AT89C2051_DEV_STICK_PIC 89C2051 Development Stick kit offers an easy way of interfacing 89C2051 compatible MCU's. Slim design with plug in type approach Voltage regulator on board for stable and regulated supply to the MCU RESET switch for resetting the MCU 0592 MHz Crystal 4K external EEPROM Power-On LED for indicator 20-Pin well marked Berg connector for ease of connection Access to all IO pins & supp ...
Read more

›
DIY Arduino based lockers can be found plenty in the internet where keypad was used to feed lock input. But this Bluetooth enabled Door locker uses Bluetooth as a medium to connect with the locker and your smart phone to feed input credentials. This locker allows you to lock/unlock your locker without physical touch when you are within the range of Bluetooth communication. DESIGN: Arduino is the heart of th ...
Read more

›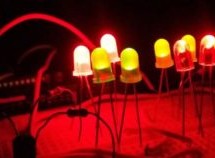 Christmas is just around the corner and its time to start planning things to lighten up this festive season. Today you are about to see building of Remote controlled lights with adjustable lighting effects using Arduino. The coolest thing about this project is controlling the effects of LED lighting using a typical household Remote and Arduino. This eliminates the primitive way of using pot to control LED e ...
Read more

›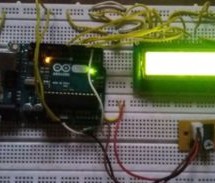 People  or Visitor counters are pretty famous embedded application that was widely used in places like theaters, malls, Transport stations and so. High end counters uses sophisticated hardware to do the process of counting. Today we are about to see building of simple Visitor counter project using Arduino which uses IR as a tool for sensing people. This project can also be used to count objects as well prov ...
Read more

›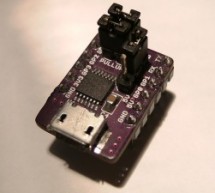 This is a library for interfacing with the HID features of the MCP2221 USB to UART and I2C/SMBus serial converter from Microchip. The converter includes 4 GPIO pins, 3x 10-bit ADCs, 1x 5-bit DAC and more. Microchip does provide a library for interfacing with the chip, however it is supplied as proprietary DLLs. This project aims to be an open-source and multi-platform alternative. This library also makes us ...
Read more

›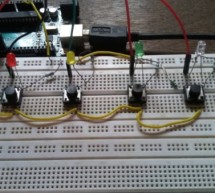 Arduino based games and consoles are quite popular around the web. And this article is going to bring out the Design, working and code part of a simple Reflex test / trainer using Arduino Uno. Reflex tests are usually carried out to determine how quick our brain reacts to some external stimuli. Good Reflexes are very important for athletes, Sports personal and Gamers. Reflex test equipements or Reflex train ...
Read more

›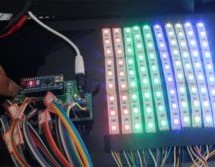 None of us could deny the fact that we would love with to play with LED's and lighting stuffs. I love to play with LED's and create attractive lighting effects. This project was a result of such attempt where i created a stunning RGB light effects using the popular development platform Arduino Nano. Let's see the circuit, code and instruction on building this project. MATERIALS REQUIRED FOR RGB LIGHT EFFECT ...
Read more

›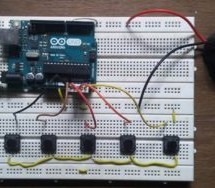 Here is yet another application you can put your Arduino to use. This will be an interesting DIY to make even though you are not very much into music. Though you cannot expect music out of this but still it will be a fun project worth giving a shot, trust me. This piano using Arduino was made out of switch buttons (used as keys), buzzer as sounder generate tones with different frequency. Read More: Fun DIY ...
Read more

›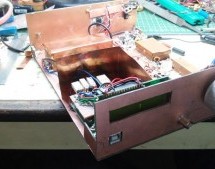 (A better, higher resolution diagram can be downloaded here: from my G Drive) If you don't want to read this long long write-up, here is a summary: This spectrum analyzer costs less than $100 to make. It is just a superhet radio that has a log amp where the speaker should have been. You can hack it. It has an Arduino. Works as well as a commercial spectrum analyzer. In some ways, even better. Works only upt ...
Read more

›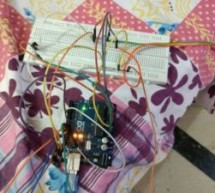 Project X – Smart home control using Arduino is all about automating your home smartly. Imagine your home responding to external condition by altering itself and that's exactly what this project enables your home to do. Also this product features manual control just in case if you don't want everything to be automatic. WHAT IT DOES?: Turn the required appliances on/off as soon as someone enters the room(Eve ...
Read more

›