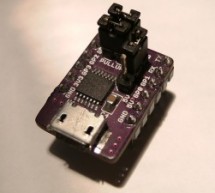 This is a library for interfacing with the HID features of the MCP2221 USB to UART and I2C/SMBus serial converter from Microchip. The converter includes 4 GPIO pins, 3x 10-bit ADCs, 1x 5-bit DAC and more. Microchip does provide a library for interfacing with the chip, however it is supplied as proprietary DLLs. This project aims to be an open-source and multi-platform alternative. This library also makes us ...
Read more

›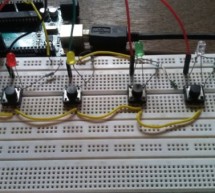 Arduino based games and consoles are quite popular around the web. And this article is going to bring out the Design, working and code part of a simple Reflex test / trainer using Arduino Uno. Reflex tests are usually carried out to determine how quick our brain reacts to some external stimuli. Good Reflexes are very important for athletes, Sports personal and Gamers. Reflex test equipements or Reflex train ...
Read more

›
None of us could deny the fact that we would love with to play with LED's and lighting stuffs. I love to play with LED's and create attractive lighting effects. This project was a result of such attempt where i created a stunning RGB light effects using the popular development platform Arduino Nano. Let's see the circuit, code and instruction on building this project. MATERIALS REQUIRED FOR RGB LIGHT EFFECT ...
Read more

›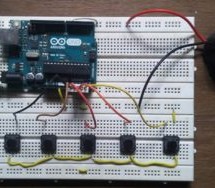 Here is yet another application you can put your Arduino to use. This will be an interesting DIY to make even though you are not very much into music. Though you cannot expect music out of this but still it will be a fun project worth giving a shot, trust me. This piano using Arduino was made out of switch buttons (used as keys), buzzer as sounder generate tones with different frequency. Read More: Fun DIY ...
Read more

›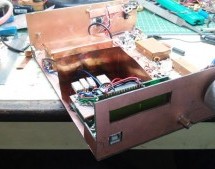 (A better, higher resolution diagram can be downloaded here: from my G Drive) If you don't want to read this long long write-up, here is a summary: This spectrum analyzer costs less than $100 to make. It is just a superhet radio that has a log amp where the speaker should have been. You can hack it. It has an Arduino. Works as well as a commercial spectrum analyzer. In some ways, even better. Works only upt ...
Read more

›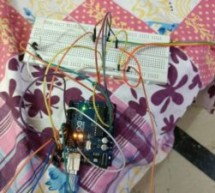 Project X – Smart home control using Arduino is all about automating your home smartly. Imagine your home responding to external condition by altering itself and that's exactly what this project enables your home to do. Also this product features manual control just in case if you don't want everything to be automatic. WHAT IT DOES?: Turn the required appliances on/off as soon as someone enters the room(Eve ...
Read more

›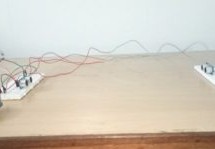 Spinet it is a vintage musical instrument which has similar looks of a keyboard. It always get better when Technology touches the vintage stuffs. So we decided to build a simple Electronic Spinet using Arduino without using any keys. This project use of ultrasonic sensor which replace the keys. Let's look into making of this project.   HARDWARE COMPONENTS: Arduino UNO HC-SR04 Ultrasonic sensors. 8 ohm Speak ...
Read more

›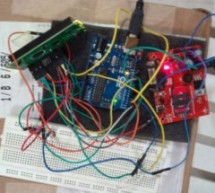 Everyone would have known the use of notice board around our daily life. Even it plays a vital role in public places like bus stops, railway station and hospitals. But with a great shift in technology we could revolutionize this kind of notice board by taking it wireless. So that's what this Wireless notice board Arduino project is all about.   EXISTING SYSTEM: In the present scenario to display any message ...
Read more

›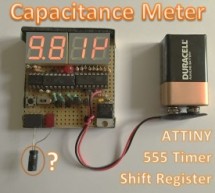 Capacitors are vital components in electronics, but sometimes they are broken, or the value printed on the cap has become unreadable. Because my multi-meter does not have a capacitance measurement, I decided to make one! The principle of measuring capacitance is quite simple. The voltage of a capacitor charging through a resistor increases with time T. The time it takes to reach a certain voltage, is relate ...
Read more

›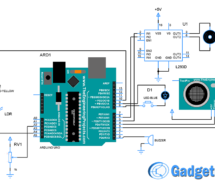 Everything around us is getting smart shoes, watches glasses. Even you might have come across news regarding smart vehicles in newspaper. Likewise we attempted to create a prototype of smart vehicle using Arduino. Let's get into the building part of our smart vehicle.   INPUT PERIFERALS: Potentiometer – For Controlling the speed of our vehicle L293D Motor driver – To drive the motor from Arduino using Ardui ...
Read more

›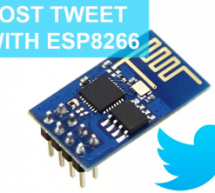 In this project you're going to post a Tweet with an ESP8266. The goal of this project is to show the endless possibilities that this $4 WiFi module offers when integrates with a free platform that I'm about to show you. In order to accomplish this task you have to sign up for one free service called IFTTT which stands for "If This Then That". IFTTT is a platform that gives you creative control over dozens ...
Read more

›
The main motto of this project is to provide automatic water supply to plant when it feels thirsty. We intend to automate the watering of plants and deploy Arduino to do the job for us. This will take care of the water requirements of a plant by continuously monitoring its needs. Also this plant watering system will indicate the happiness level of plant to user ? .   COMPONENTS USED: Arduino Uno Board Servo ...
Read more

›