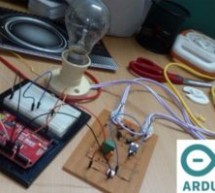 Ever wondered how to bring an Arduino board into your daily life? We often adjust the display brightness of our mobile phones to suit to our need. With this project, you can do that for your bedside lamps or any other lighting at home. We are going to teach you how to make an Arduino lamp dimmer. Using this project, you can control the brightness of your table lamp according to your needs and start building ...
Read more

›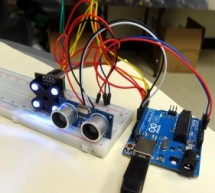 This series of lessons will teach you how to take your Arduino projects to the next level by having the Arduino interact with the Python programming language. Python is a free program you can download. Since you have already learned the fundamentals of programming through our first 20 Arduino lessons, learning Python will be a snap! Python with Arduino LESSON 1: This lesson introduces the concepts and shows ...
Read more

›
One of the simplest projects you can make for your first time using an Arduino is an obstacle avoiding robot. If you are a beginner to Arduino and want to learn more about it, this Arduino robot tutorial will teach you the basics while you build a cool robot. This project will give you a clear idea on how to interface DC motors, IR sensors, and motor drivers with an Arduino. You can take advantage of the kn ...
Read more

›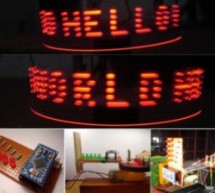 Here is a simple project using an Arduino and some LEDs. What we are going to learn here today is how to make a POV display or Persistence-Of-Vision display. It is made out of just 6$ worth of components. This tutorial gives will teach you how to make a simple and a cheap Arduino POV display. We can use this display as a pocket-sized portable message showing device and tabletop clock. How Does it Work? What ...
Read more

›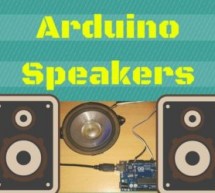 The main thing which makes this project super simple is that this project requires only one extra component. If you are new to Arduino, this tutorial will help you get familiar with Arduino and learn the basics of Arduino programming. This musical project has a speaker which plays out a song. If you ever want to add some sound to your existing project, you can do it easily with this Arduino speaker tutorial ...
Read more

›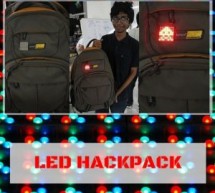 A simple project to display cool 8bit art and animation on your backpack! This is a quick and easy project you could finish off in minutes and show off to your friends. What it does is, when you move your backpack, a dot matrix display turns on and shows any character you have programmed in it. In this case its a fun pixelated character. Required Materials 1. MAX7219 Dot Matrix Display Module 2. Arduino ...
Read more

›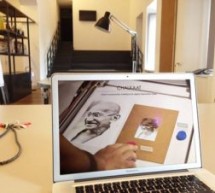 CNC/Laser cutters are invariable tools of modern day fabrication and there are a lot of open source DIY laser cutter projects that you can make. They are now being widely used in industrial applications at a more personal and mass consumer level. But the cutters today have an indirect interface involving external computers. I can explain this better with an example. Imagine you want to cut a leather bracele ...
Read more

›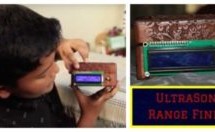 A range finder is a device used to find the distance from a point to the nearest obstacle. This device uses ultrasonic technology to measure the distance. You can consider it like an electronic, hassle-free version of a measuring tape with a measuring range of 2cm to 400cm and an accuracy of 1cm. Typical applications for an Arduino ultrasonic range finder include parking sensors, obstacle warning systems, l ...
Read more

›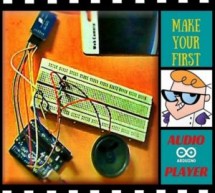 This Arduino project is a simple and fun project you can build in 10-15 minutes. The result of this make will be an Arduino audio player that plays ".wav" files. It consists of a speaker, a simple transistor acting as an amplifier, and a micro-SD card adapter with a micro-SD card in it where the .wav files are loaded and played. Required Materials Hardware: Arduino Uno (Any other Arduino except Duo will wor ...
Read more

›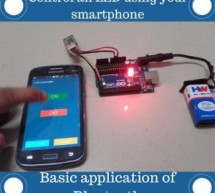 Ever thought of controlling any of your electronic devices with your smart phone? How about a robot or any other device? Wouldn't it be cool to control them with your smartphone? Here is a simple tutorial for interfacing an Android Smartphone with Arduino via Bluetooth! Required Materials Hardware Bluetooth Module HC 05/06 Arduino & Battery (with cable) LED 220Ω Resistor Android device Software Arduino ...
Read more

›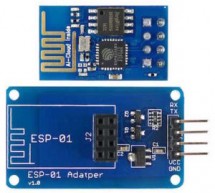 The ESP8266 is a great tool for enabling your project to access the internet. You can plug it into an Arduino easily as shown and allow your project to communicate through the internet. Or even more exciting, to control it from anywhere in the world! The ESP8266 is a very low-cost module that comes pre-programmed with an AT command set firmware, meaning, you can simply hook this up to your Arduino device an ...
Read more

›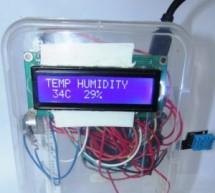 How cool would it be to have your own Arduino weather station right in your backyard? Sounds fun? Geeky? Having your own weather station means that you don't need any more inaccurate results from the weather channel! You can even log the data and play around with it. Set mood lighting according to the weather? Why not? This tutorial will get you kick-started with your own DIY Weather Box to chart out local ...
Read more

›