In this article, we are going to see how to interface GSM Module to Arduino. There are different kinds of GSM modules available in market. We are using the most popular module based on Simcom SIM900 and Arduino Uno for this tutorial. Interfacing a GSM module to Arduino is pretty simple. You only need to make 3 connections between the gsm module and arduino. So lets get to business! A GSM Module is basically ...
Read more

›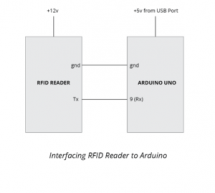 In this tutorial, we are dealing with yet another interfacing technique. This time we are interfacing an RFID Reader which can read RFID Tags to Arduino. RFID is Radio Frequency Identification. An RFID reader is used to read RFID tags (which contain certain unique data stored in a chip). An RFID reader and an RFID tag, both have a coil surrounding them. When an RFID tag is shown near an RFID Reader, ...
Read more

›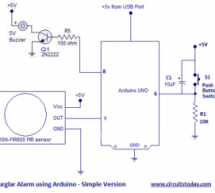 In this tutorial, we are building an interesting application using Arduino and PIR Sensor. A Burglar Alarm – is basically an intruder alarm or an anti theft alarm. So this project is all about building an anti theft alarm or an intruder alarm using Arduino and PIR sensor. It is possible to enhance this project with many features like adding a GSM module to send SMS alerts to specified mobile numbers when an ...
Read more

›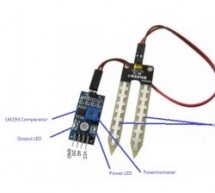 In this article, we are going to interface a Soil moisture sensor FC-28 with Arduino. This sensor measures the volumetric content of water inside the soil and gives us the moisture level as output. The sensor is equipped with both analog and digital output, so it can be used in both analog and digital mode. In this article, we are going to interface the sensor in both modes. So let's begin our tutorial on i ...
Read more

›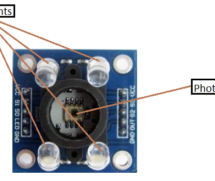 In this article, we are going to read the colors using the TCS230 color sensor (RGB Sensor) and Arduino Uno. The TCS 230 color sensor senses the color light by using the photodiodes. The sensor converts the readings from the photodiode into a square wave by using the light to frequency converter. The frequency of these waves is directly proportional to the light intensity. Then the Arduino reads these squar ...
Read more

›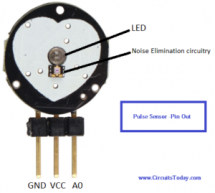 In this article, we are going to interface a Pulse Sensor with Arduino. The pulse sensor we are going to use is a plug and play heart rate sensor. This sensor is quite easy to use and operate. Place your finger on top of the sensor and it will sense the heartbeat by measuring the change in light from the expansion of capillary blood vessels. Pin Out – Pulse Sensor The pulse sensor has three pins which are a ...
Read more

›
In this article, we are going to interface the GY-521 accelerometer with Arduino. The GY-521 has an InvenSense MPU6050 chip which contains a 3-axis accelerometer and a 3-axis gyro meter. This makes it a 6 DOF IMU (6 degrees of freedom inertial measurement unit). The chip also includes a 16-bit analog to digital converter on each channel and a DMP (Digital Motion Processor) unit. The DMP unit is responsible ...
Read more

›
In this  article, we are publishing a highly useful home application – GSM based home automation using Arduino. The project consists of a 16×2 LCD module for displaying the status of the home appliances. The status (turn ON or turn OFF) of the connected devices can be changed by sending an SMS from your mobile phone. Upon receiving SMS commands through GSM module, arduino will change the status (turn ON/OFF ...
Read more

›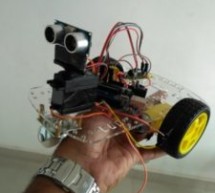 This project is designed to build a robot that automatically detects the obstacle on its path and guides itself whenever an obstacle comes ahead of it. This robotic vehicle is built, using Arduino UNO board. An ultrasonic sensor is used to detect any obstacle ahead of it. A motor driver IC and 2 DC motors are used for controlling the movement of the robot. A servo motor is also used in this project. The ult ...
Read more

›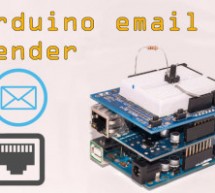 Not long ago, I reached 50 000 views on my ESP8266 Wi-fi module. I was quite amazed and wanted to thank everybody that watched it, liked it and commented on it. On September 2., I published instructable on Weather station and got featured only 15 min after publish. I was very motivated to do more as I see all the views, comments and wanted to say thank you all. Now, let's go to the meat of this project. My ...
Read more

›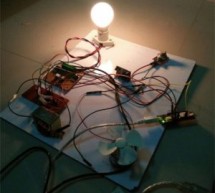 IOT has become huge trend in the last couple of years. With growing needs in connected devices many companies have shifted the attention to iot market. Today we are going to share a simple project which we have built –  IOT based  home automation and security systems using Arduino MKR1000. Hope you will like this project. HARDWARE COMPONENTS USED: Arduino MKR 1000 PIR Sensor Gas sensor Relay circuit Bulb AC ...
Read more

›
Voting systems are one of the finest examples of Embedded devices and applications. The complexity and robustness of a voting system depends on the number of voters involved. Here you could see a simple Arduino based voting system that would be a great fit for small-scale elections such as in schools or colleges. This system was designed to ensure security and the coolest thing is the whole voting process c ...
Read more

›