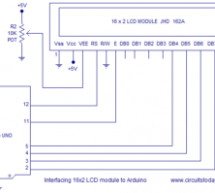 A Liquid Crystal Display commonly abbreviated as LCD is basically a display unit built using Liquid Crystal technology. When we build real life/real world electronics based projects, we need a medium/device to display output values and messages. The most basic form of electronic display available is 7 Segment display – which has its own limitations. The next best available option is Liquid Crystal Displays ...
Read more

›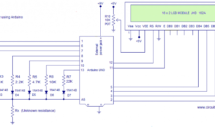 Auto ranging ohmmeter using arduino. This article is about a simple auto ranging ohmmeter using arduino. The measured resistance is displayed using a 16×2 LCD display. The circuit is sufficiently accurate and uses minimum number of external components possible. Before going into the details of this project, lets have a look at the basic resistance measurement method. Resistance measurement. The figure above ...
Read more

›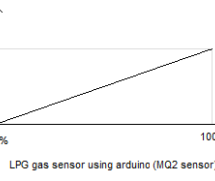 LPG sensor using arduino with alarm and cutoff. A simple LPG sensor using arduino is shown in this article. This circuit indicates the amount of LPG in the air. The circuit  sounds an alarm and trips a relay  when the concentration is above a predetermined level. MQ2 is the gas sensor used in this project. MQ2 is an SnO2 based gas sensor which can sense gases like methane, propane, butane, alcohol, smoke, h ...
Read more

›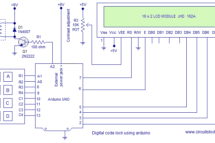 We have published a digital code lock using arduino some weeks before. This one is a little different. The earlier version was based on a defined password, where the user can not change it. Moreover there was no LCD display interfaced with the project to output lock status. This project is a much improved version of the same digital code lock which comes with a user defined password and LCD display. The use ...
Read more

›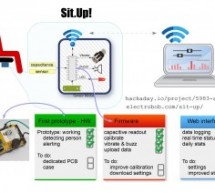 Sitting for long periods has become more common in today's jobs causing serious health issues. Unfortunately the plethora of activity trackers fail to address the issue: being rather active while sitting does not provide a good picture of the amount of time spent sitting. Sit.Up is a simple device that attaches to the chair and alerts the user by vibration if sitting for too long while also tracking the sit ...
Read more

›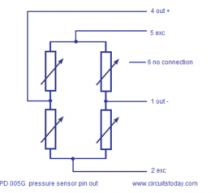 This article is about interfacing  pressure sensor to arduino. The pressure sensor used here is SPD005G from Smartec . SPD (Smart Pressure Device) is a series of silicon based pressure sensors suitable for industrial as well as house hold applications. These sensors are generally available in plastic inline or dual inline packaging. SPD sensors are generally available in two operation modes namely gauge typ ...
Read more

›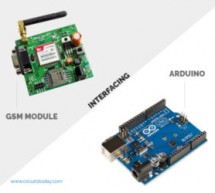 In this article, we are going to see how to interface GSM Module to Arduino. There are different kinds of GSM modules available in market. We are using the most popular module based on Simcom SIM900 and Arduino Uno for this tutorial. Interfacing a GSM module to Arduino is pretty simple. You only need to make 3 connections between the gsm module and arduino. So lets get to business! A GSM Module is basically ...
Read more

›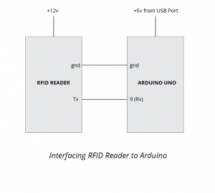 In this tutorial, we are dealing with yet another interfacing technique. This time we are interfacing an RFID Reader which can read RFID Tags to Arduino. RFID is Radio Frequency Identification. An RFID reader is used to read RFID tags (which contain certain unique data stored in a chip). An RFID reader and an RFID tag, both have a coil surrounding them. When an RFID tag is shown near an RFID Reader, ...
Read more

›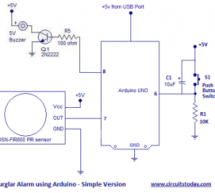 In this tutorial, we are building an interesting application using Arduino and PIR Sensor. A Burglar Alarm – is basically an intruder alarm or an anti theft alarm. So this project is all about building an anti theft alarm or an intruder alarm using Arduino and PIR sensor. It is possible to enhance this project with many features like adding a GSM module to send SMS alerts to specified mobile numbers when an ...
Read more

›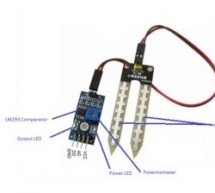 In this article, we are going to interface a Soil moisture sensor FC-28 with Arduino. This sensor measures the volumetric content of water inside the soil and gives us the moisture level as output. The sensor is equipped with both analog and digital output, so it can be used in both analog and digital mode. In this article, we are going to interface the sensor in both modes. So let's begin our tutorial on i ...
Read more

›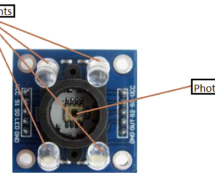 In this article, we are going to read the colors using the TCS230 color sensor (RGB Sensor) and Arduino Uno. The TCS 230 color sensor senses the color light by using the photodiodes. The sensor converts the readings from the photodiode into a square wave by using the light to frequency converter. The frequency of these waves is directly proportional to the light intensity. Then the Arduino reads these squar ...
Read more

›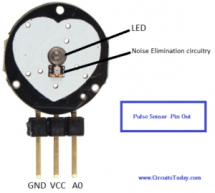 In this article, we are going to interface a Pulse Sensor with Arduino. The pulse sensor we are going to use is a plug and play heart rate sensor. This sensor is quite easy to use and operate. Place your finger on top of the sensor and it will sense the heartbeat by measuring the change in light from the expansion of capillary blood vessels. Pin Out – Pulse Sensor The pulse sensor has three pins which are a ...
Read more

›