Biasing AC input using resistor divider and scaling up / down if necessary; Sampling fast and accurately using direct access to Control Registers of ADC and Timer1; Subtract whatever was added at step #1 from result of Analog / Digital conversion and Square; Average / accumulate, filtering following VU specification; Sqrt – take square root, Log10 – transform to dB scale; Display. 1.   Hope, you follow my a ...
Read more

›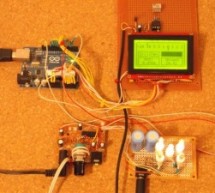 ow my Arduino can precisely measure audio input (VU meter),   and obviously, next thing that comes to mind right after measurements, is regulation or control. There are many different ways how to electronically adjust audio volume or level of AC signal.  I'll name a few: Specifically design IC, Digital potentiometers. Mechanical potentiometers, driven by servo / motors. Vacuum tubes amplifiers in "variable- ...
Read more

›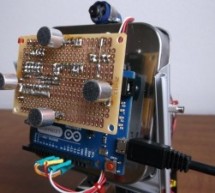 Well, it's elementary simple in theory, how to do sound localization based on phase difference of signals, that received by two spatially distant microphones. The Devil, as always, in details. I've not seen any such project created for arduino, and get curious if it's possible at all. Long story short, here I'd like to present my project, which answer this question  - YES! Let me stress, project based on ph ...
Read more

›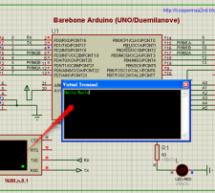 Barebone Arduino in Proteus I use Proteus design a Barebone Arduino: ▲ Barebone Arduino The Barebone Arduino pin completely modeled on the Arduino UNO and Duemilanove: Download Sample ardduino Simulation design file ▲ Arduino UNO I have a bad memory, not remember the the Arduino with ATmega328P between, pin correspondence between the Proteus simulation before Arduino ATmega328P with Arduino pin correspondin ...
Read more

›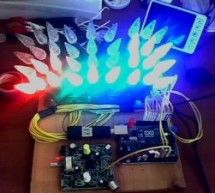 The basic idea was to create color organ / spectrum analyzer on arduino board, trying to minimize quantity of external components, like analog filters, LED display drivers, etc. Spend a lot of time in search on internet I was able to find only two ! project ,  which implemented FFT in order to solve a problem. One of them is: http://elm-chan.org/works/akilcd/report_e.html in a few days it will celebrate 6-t ...
Read more

›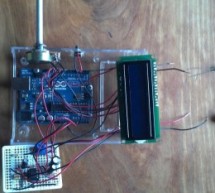 I've just completed my second Arduino project, a sound level detector which sets off an "alarm" when there's the sound level is to high for too long.  I built it for use in a school that wants to provide visual feedback to students when they are being too loud.  The "alarm" is a string of flashing LEDs that's controlled by an IR-remote, which I reverse engineered using the the arduino itself and the excelle ...
Read more

›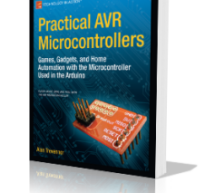 Book Description If you've heard of Arduino or even used it in your own projects, you probably know that the AVR microcontroller is the brain of the Arduino. In Practical AVR Microcontrollers, you'll learn how to use the AVR microcontroller to make your own nifty projects and gadgets. You'll start off with the basics in part one: setting up your development environment and learning how the "naked" AVR diffe ...
Read more

›
Overview The Arduino Mega 2560 is a microcontroller board based on the ATmega2560 (datasheet). It has 54 digital input/output pins (of which 14 can be used as PWM outputs), 16 analog inputs, 4 UARTs (hardware serial ports), a 16 MHz crystal oscillator, a USB connection, a power jack, an ICSP header, and a reset button. It contains everything needed to support the microcontroller; simply connect it to a comp ...
Read more

›
In this Arduino tutorial I will demonstrate how to correctly connect the LM35 temperature sensor to the Arduino. I will also show you how to write the code necessary to obtain the temperature from the sensor. I will also elaborate on the LM35 sensor and demonstrate a simple entertainment cooler that I have designed to keep my game systems cool while inside the entertainment center. Here is the parts list yo ...
Read more

›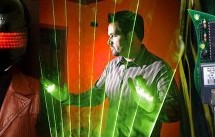 Arduino Tutorial #1: Uno Hardware In this video I look at the hardware for the Arduino and how it compares to that other microcontroller I've worked with, the Netduino. Arduino Tutorial #2: Getting Started n our second Arduino tutorial, we take a look at what is essentially the "hello world" of the microcontroller world. We go through the setup of the Arduino IDE and drivers, along with the programming Ardu ...
Read more

›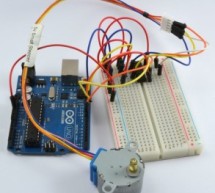 Overview Stepper motors fall somewhere in between a regular DC motor and a servo motor. They have the advantage that they can be positioned accurately, moved forward or backwards one 'step' at a time, but they can also rotate continuously. In this lesson you will learn how to control a stepper motor using your Arduino and the same L293D motor control chip that you used with the DC motor in lesson 15. How To ...
Read more

›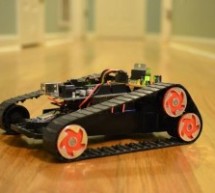 This instructable will show you how to convert an old toy R/C car from the thrift-store ($1.50) into a bluetooth controlled robot. To make the conversion, you will need an Arduino (any type), an L298N dual 2-amp motor-controller (or similar), and a bluetooth serial adapter from Sparkfun.com. We will first remove all existing circuitry from the old toy and prepare it for its new brains. Then we will install ...
Read more

›