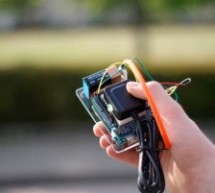 This was easily the most time I've spent producing an Arduino Tutorial. I've been sporadically walking around NYC with this GPS for weeks as I've tweaked the code and gotten it just right. [box type="note" color=" #202020 " bg="#ffbb00 " font="verdana" fontsize="14" radius="20 " border="#000" float="right" head="Attributes"]Thanks to Jeremy , for this articles[/box] If it wasn't obvious from the title, this ...
Read more

›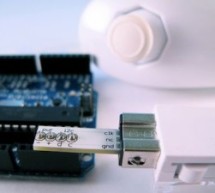 Why Wii Nunchuck Arduino? You can create and build endless electronics design and project with the powerful Arduino, for example a robot. By attaching Wii Nunchuck Arduino, you create the opportunity to control Arduino using the way we most familiar with, the way we play games! Not to mention, Wii Nunchuck is cheap (~5 US dollars), and it also has three-axis accelerometer for motion sensing, which is very u ...
Read more

›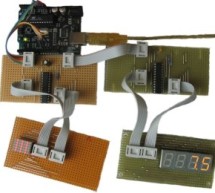 These two chips provide an easy way to control either an array of 64 Led's or up to eight digits made of 7-segment displays with a minimum of electronic components. Besides the chip itself you will need only a single resistor and one or two capacitors. Data is send to the chip using a SPI-compatible protocol using 3 of the digital pins on the arduino. If you want control more than eight 7-segment displays ( ...
Read more

›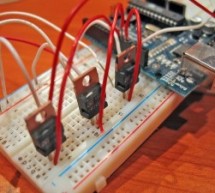 For my project, the Arduino output is not enough so digging on the net and asking to a friend some help, I managed to build an amplifier to feed my 3 computer fans. This circuit can be used as an amplifier to switch on and off a DC motor and to regulate its spinning speed with a PWM source generator. In my case the PWM generator would be the PIN 9, 10 and 11 from the Arduino board. Given that the adapter th ...
Read more

›
Oscar Gonzalez gives us a simple tutorial for speed controlling a PC FAN and reading a LM35 temperature sensor with an Arduino microcontroller. He covers the use of an optocoupler, PWM (Pulse Width Modulation) and reading analog voltages with the Arduino. He even has a video showing the fan speed control in action. This article was submitted by Oscar Gonzalez as part of the "Hobby parts for articles" progra ...
Read more

›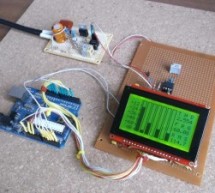 Part 1.  Analog Front-End. Opto-Isolator. Looking at the Power Quality Analyzer display, I was wandering, if there is any error in the measurement results, introduced by transformer. Overall THD picture doesn't change much, suspiciously drawing same chart in the morning and in the evening, when electrical grid load significantly differs. Obviously, to estimate effect of the transformer, I have to repeat mea ...
Read more

›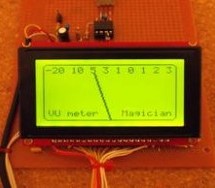 Biasing AC input using resistor divider and scaling up / down if necessary; Sampling fast and accurately using direct access to Control Registers of ADC and Timer1; Subtract whatever was added at step #1 from result of Analog / Digital conversion and Square; Average / accumulate, filtering following VU specification; Sqrt – take square root, Log10 – transform to dB scale; Display. 1.   Hope, you follow my a ...
Read more

›
ow my Arduino can precisely measure audio input (VU meter),   and obviously, next thing that comes to mind right after measurements, is regulation or control. There are many different ways how to electronically adjust audio volume or level of AC signal.  I'll name a few: Specifically design IC, Digital potentiometers. Mechanical potentiometers, driven by servo / motors. Vacuum tubes amplifiers in "variable- ...
Read more

›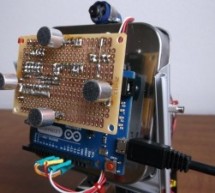 Well, it's elementary simple in theory, how to do sound localization based on phase difference of signals, that received by two spatially distant microphones. The Devil, as always, in details. I've not seen any such project created for arduino, and get curious if it's possible at all. Long story short, here I'd like to present my project, which answer this question  - YES! Let me stress, project based on ph ...
Read more

›
Barebone Arduino in Proteus I use Proteus design a Barebone Arduino: ▲ Barebone Arduino The Barebone Arduino pin completely modeled on the Arduino UNO and Duemilanove: Download Sample ardduino Simulation design file ▲ Arduino UNO I have a bad memory, not remember the the Arduino with ATmega328P between, pin correspondence between the Proteus simulation before Arduino ATmega328P with Arduino pin correspondin ...
Read more

›
The basic idea was to create color organ / spectrum analyzer on arduino board, trying to minimize quantity of external components, like analog filters, LED display drivers, etc. Spend a lot of time in search on internet I was able to find only two ! project ,  which implemented FFT in order to solve a problem. One of them is: http://elm-chan.org/works/akilcd/report_e.html in a few days it will celebrate 6-t ...
Read more

›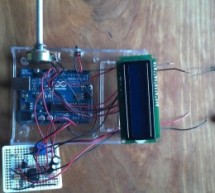 I've just completed my second Arduino project, a sound level detector which sets off an "alarm" when there's the sound level is to high for too long.  I built it for use in a school that wants to provide visual feedback to students when they are being too loud.  The "alarm" is a string of flashing LEDs that's controlled by an IR-remote, which I reverse engineered using the the arduino itself and the excelle ...
Read more

›