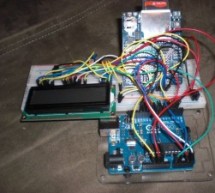 This is a data logger I made for my class. I couldn't find any instructions that I could use to make the Arduino record the light brightness and the temperature. Then display the temperature and the light value on the LCD then Save it to the SD card Requirements Here are the requirements for the Datalogging shield project (project #1): Collect data from at least 2 sensors write the data at regular intervals ...
Read more

›
This instructable is something like a tutorial for new VB users. It shows how to create a parser base VB6 program to interact with Arduino circuit. Basically, interaction is in the form of serial communication via the USB port. This is my practice after learning VB6 for 2 weeks and hopefully this post can help other newbies in VB6 to see additional options of interfacing this program. Step 1: Arduino First ...
Read more

›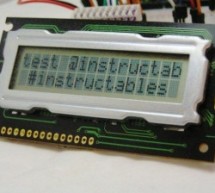 a.k.a. the gratuitously complicated bidirectionally communicating Arduino-based scrolling Twitter display and notifier. ---- This project was mainly done as an excuse to learn how to use character LCD displays with my Arduino, and figure out how to make a bidirectional serial protocol.  One major design goal was that the hardware would take user input and communicate back to the PC, not just run as a "dumb" ...
Read more

›
Hey everyone, I finally finished my touch panel for my bedroom wall and am here to show you how i made it. Unfortunately its not installed in my wall yet as I might be moving and don't want to make anymore holes in my walls, but its coming with me and has already proven itself very useful in the state it is in. Overview - Infrared control of TV * Power Toggle * Volume Control * Mute * Input - RF controlled ...
Read more

›
This is a instructable for a very simple Arduino controlled electric lock. The key idea here is to be very simple as this was more of a proof of concept prototype type of thing. The Arduino is used as a switch to control the lock itself, and is set to interface with a Computer. The Computer sends serial data to the Arduino in which allows the electronic lock to be opened. The Computer itself allows many dif ...
Read more

›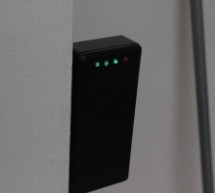 My car has only parking sensor for the Reverse, so when I enter the Garage there is no way to know if I am close enough to the wall to allow the door to close or too close that I can hit the wall with the car. So, decided to build a parking sensor that will be fixed on the garage wall. One of the limitations that I got is that there is no power nearby, so the parking sensor had to be battery powered. Starte ...
Read more

›
So one of my last projects was adding a weather vane to my Arduino weather station. http://www.instructables.com/id/Arduino-Wind-Chill-Machine/ http://www.instructables.com/id/Arduino-Weather-Station-Part2/ This Lazy Old Geek decided to add a rain gauge to it even though we don't get much rain in the high desert. Most digital rain gauges are based on something called a tipping bucket. Here is a good diagram ...
Read more

›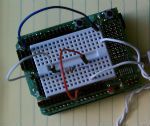 Arduino Python Twitter (Windows) In this instructable we'll modify my simpleTweet_00 and rewrite the Processing code with Python. You can expect an ignorant walkthrough by an illiterate noob, but maybe that's just what you're looking for. Before you begin: If you need help installing Python, navigating Windows from the Command Prompt, or installing packages, then take a look at my instructable How to instal ...
Read more

›
This is a relatively simple controller for controlling equipment in your home. At the moment I control my central heating, security and lighting. By sending commands from my home computer. My homeeasy central heating controller hack. http://www.instructables.com/id/BampQ_homeeasy_home_automation_central_heating_c/ I am also able to login remotely from the internet to control the equipment at home connected ...
Read more

›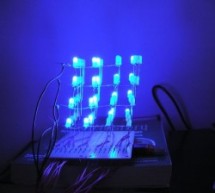 Overview: This instructable will cover the building process of an 4x4x4 LED Cube. I will be using an Arduino to control the LEDs.  Since the Arduino (Freeduino) has a total of 20 pins (including the analog pins) we will not need to have any multiplexing or shift registers.  I will take you though what i did in order to build the cube and create some designs of your own. Step 1: Bill of Materials Bill of Mat ...
Read more

›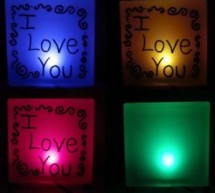 I wanted to create something for my wife as a present and this is what I came up with. This is a dark activated color changing night light. It has a sensor that can tell when the room light is turned off. This then will light a RGB LED and slowly fade through different colors. Its brains is a ATtiny85, but you could also use an Arduino.  We have little boys that would appreciate this on at night. Step 1: Pa ...
Read more

›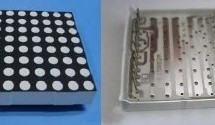 In this project, you shall again use two sets of shift registers. These will be connected to the rows and columns of the dot matrix display. You will then show a simple object, or sprite, on the display and animate it. The main aim of this project is to show you how a dot matrix display works and introduce the concept of multiplexing because this is an invaluable skill to have. Step 1: Things Required for t ...
Read more

›