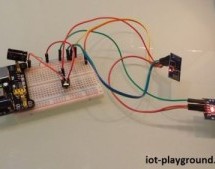 In this tutorial we will show how to build WiFi ESP8266 DS18B20 temperature logger connected to EasyIoT Cloud. All material costs less than 5$ on ebay. EasyIoT Cloud works also on mobile phone or tablet. Native Android app is also available. Also see simplified sensor version (Plug and Play): http://www.instructables.com/id/ESP8266-Temperature-Logger-With-Email-Alarm/ Step 1: Materials ESP8266 module DS18B2 ...
Read more

›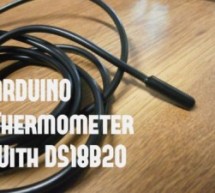 ermometer with DS18B20 digitaltemperature sensor using Arduino, breadboard, jumpers. So you can measure temperature of the air, liquids like water and the temperature of the ground. *prints the temperature data on the serial monitor of the arduino IDE. DS18B20 is 1-Wire digital temperature sensor from Maxim IC. Reports degrees in Celsius with 9 to 12-bit precision, from -55 to 125 (+/-0.5). Each sensor has ...
Read more

›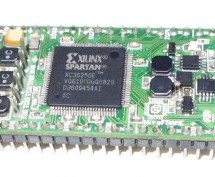 Hallo zu Deutsch Leser. Das ist mein erste Artikel auf Deutsch. I habe viel aufrufe aus Deutschland deshalb Jetzt ab, ich werde auch auf Deutsch publizieren weil ich Detusch lerne und ich möchte mehr Übungen.Jedes Artikel wird auf Deutsch und English.wenn wir Widerspruch zwischen dem Artikel auf Deutsch und Englisch haben, die English überwiegt weil meine erfahrungen auf deutsch kurze ist.      So beginnen ...
Read more

›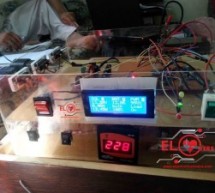 what is Mppt( Maximum power point tracking) ? "we use MPPT algorithm to get the maximum available power from the Photovoltaic module under certain conditions" How MPPT works  ? Why 150W solar panel does not equal to 150 w? For example you bought a new solar panel from the market which puts out 7 amps. under charge the setting of a battery is configured to 12 volts : 7 amps times 12 volts = 84w (P=V*I) You l ...
Read more

›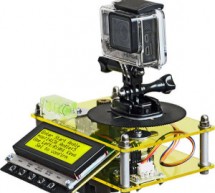 The controller will rotate your GoPro over a set angle for a set duration or will rotate you GoPro for a full rotation for a set duration. This project is based on the original instructable by Tyler Winegarner See instructable here and also from Mark Wheeler's version of Tyler Winegarner's instructable See Mark Wheeler's instructable here or his web site here . My instructable combines software and hardware ...
Read more

›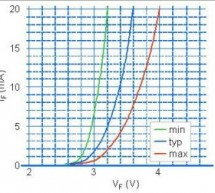 The LEDs (Light Emitting Diode) are diodes whose basic characteristic is the ability to emit light when they are passed through a current that flows from P to N region. At each recombination between the charge carriers (electrons and holes), on PN junction region, a photo emission is generated, and the total quantity of emitted photons, and therefore the light intensity, is proportional to the current inten ...
Read more

›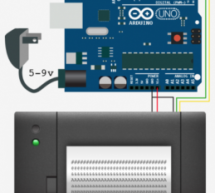 The following code and library are compatible with arduino software 1.0+ ONLY. You can download the newest version of the arduino software here. Outputting data can be extremely useful, and typically when we look at doing this, it is either to the Arduino's serial terminal, or to some sort of display. But what about making physical copies of the data? So a few months back, SparkFun started selling a thermal ...
Read more

›
Recently somebody asked for tutorial on Infrared Flame Sensor. It took a while due to severe work overload, but finally I succeeded to make it. The Infrared flame sensors use infrared light to detect flame. While experimenting with my one I discovered that in direct daylight they don't work very well due to the infrared component in the daylight. In shadow or at night my one worked quite well. The module th ...
Read more

›
A line follower robot using 8051 microcontroller is already published here and this time the same thing is done using  arduino. This line follower robot is basically designed to follow a black line on a white surface. Any way the same project can be used to follow the opposite configuration with appropriate changes in the software. The entire hardware of this simple line follower robot using arduino can be ...
Read more

›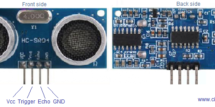 Ultrasonic range finder using 8051 mictrocontroller has been already published by me in this website. This time it is an ultrasonic range finder using arduino. HC-SR04 ultrasonic range finder module is used as the sensor here. The display consists of a three digit multiplexed seven segment display. This range finder can measure up to 200 cm and has an accuracy of 1cm. There is an option for displaying the d ...
Read more

›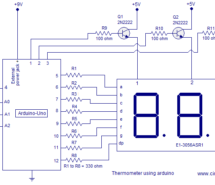 This article is about a simple three digit digital thermometer using arduino. Range of this thermometer is from 0°C to 99.9°C. There is also a provision for displaying the temperature in °F scale. Three terminal analog temperature sensor LM35 is used as the sensor here. LM35 can measure temperatures between -55°C to +155°C. The supply voltage range is from 4V to 30V DC and the current drain is 60uA. The LM3 ...
Read more

›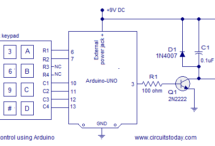 PWM or pulse width modulation is a very common method used for controlling the power across devices like motor, light etc. In PWM method the power across the load  is controlled by varying the duty cycle of the drive signal. More the duty cycle more power is delivered across the load and less the duty cycle, less power is delivered across the load. A hex keypad is used for controlling the speed. The speed c ...
Read more

›