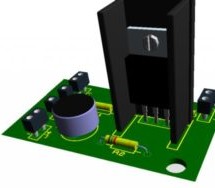 Introduction This is an Arduino controlled light sensing switching unit. Its main use is to control solar lights to turn on when it is dark outside, but it can work in many more applications. This guide will walk you through every aspect of the building process. Prior knowledge of the Arduino unit is not necessary since the code and schematic have been supplied for you. This project would be fairly complex ...
Read more

›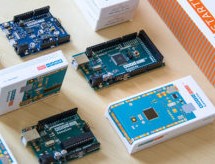 Duino4Projects recommended arduino boards from authentic vendors with great offers & promotions ...
Read more

›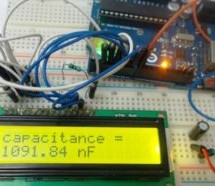 When we come across circuit boards which are previously designed or we take out one from old TV or computer, in attempt to repair it. And sometimes we need to know the capacitance of particular capacitor in the board to eliminate the fault. Then we face a problem in getting the exact value of capacitor from the board especially if it is a Surface Mount Device. We can buy equipment for measuring the capacita ...
Read more

›
There are many GPS satellites around the Earth which are used to provide the exact location of any place. Along with the location coordinates (Latitude and Longitude), it also provide other data like time, date, altitude, direction tracking angle etc. We have already learned to read this GPS data from Satellite using Arduino. So we are going to make a GPS clock using the 'Time and Date' data from the GPS sa ...
Read more

›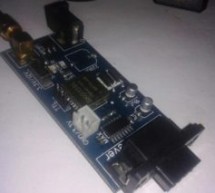 GPS is a very useful device which is used in many electronics projects and applications like vehicle tracking system, GPS Clock, Accident Detection Alert System, traffic navigation and surveillance system etc. But question is how to use the GPS and read the data from GPS? We can easily get the GPS data directly into our computer using Arduino. GPS stands for Global Positioning System and used to detect the ...
Read more

›
I started this project in order to get rid of various remotes at my home and build something single which could incorporate features of all of them. I got this idea when I saw one of my friend's mobile phone with built in IR blaster, at that time I decided not to buy a similar phone rather make my own device which should be compatible with my existing handset. So here we are going to Convert an Android Phon ...
Read more

›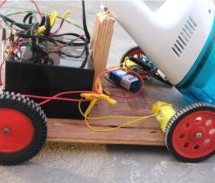 Hi guys, are you a newbie to the world of Robotics or Electronic? OR Are you looking for a simple yet powerful project to make your friends and teachers impressed? Then this is the place. In this project we will use the power of Embedded Systems and Electronics to make our own robot which could help us in keeping our home or work place neat and tidy. This robot is simple four wheeled Vacuum Cleaner which co ...
Read more

›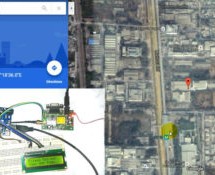 Vehicle Tracking System becomes very important now days, especially in case of stolen vehicles. If you have GPS system installed in your vehicle, you can track you Vehicle Location, and its helps police to track the Stolen Vehicles. Previously we have built similar project in which Location coordinates of Vehicle are sent on Cell Phone, check here 'Arduino based Vehicle Tracker using GPS and GSM. Here we ar ...
Read more

›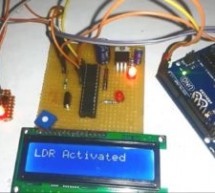 Arduino is an open-source development platform for engineers and hobbyists to develop electronics projects in an easy way. It consists of both a physical programmable development board (based on AVR series of microcontrollers) and a piece of software or IDE which runs on your computer and used to write and upload the code to the microcontroller board. Arduino uses a boot loader. Boot loader is a piece of so ...
Read more

›
Almost every electronic hobbyist must have faced a scenario where he or she must measure the frequency of signal generated by a clock or a counter or a timer.  We can use oscilloscope to do the job, but not all of us can afford an oscilloscope. We can buy equipment for measuring the frequency but all these devices are costly and are not for everyone. With that in mind we are going to design a simple yet eff ...
Read more

›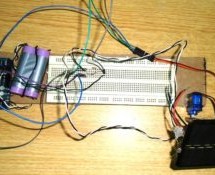 In this article we are going to make a Solar Panel Tracker using Arduino, in which we will use two LDRs (Light dependent resistor) to sense the light and a servo motor to automatically rotate the solar panel in the direction of the sun light. Advantage of this project is that Solar panel will always follow the sun light will always face towards the sun to get charge all the time and can provide the supply t ...
Read more

›
Smoke Detectors are very useful in detecting smoke or fire in buildings, and so are the important safety parameters. In this DIY session, we are going to build a Smoke Detector Circuit which not only sense the smoke in the air but also reads and displays the level of Smoke in the Air in PPM (parts per million). This circuit triggers the Buzzer when Smoke level becomes higher than 1000 ppm, this threshold va ...
Read more

›