Adding sounds or music to our project will always make it looks cool and sounds much more attractive. Especially if you are using an Arduino and you have lots of pins free, you can easily add sound effects to your project by just investing in an extra SD card module and a normal speaker. In this article I will show you how easy it is to Play music/add sound effects using your Arduino Board.  Thanks to the A ...
Read more

›
Inspired by mammals' eyes, University of Wisconsin-Madison electrical engineers have created the fastest, most responsive flexible silicon phototransistor ever made. The innovative phototransistor could improve the performance of myriad products -- ranging from digital cameras, night-vision goggles and smoke detectors to surveillance systems and satellites -- that rely on electronic light sensors. Integrate ...
Read more

›
The ARC was designed to bridge the gap between high-end sound quality and the world of digital music. This ultra-compact system provides high-resolution USB audio and high quality aptX Bluetooth audio for an astonishingly detailed sound. Fully integrated with the latest in class-D amplifier technology, the ARC is a complete high-end digital audio system. For a great listening experience and immersive sound, ...
Read more

›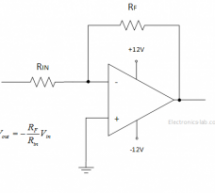 Operational amplifiers (OPAMPs) are high performance differential amplifiers in integrated form that can be used in many different ways. A typical OPAMP has a non-inverting input, an inverting input, two dc power pins, one output pin and a few other fine-tuning pins. On the following image you can see a typical diagram of an operational amplifier. The basic OPAMP operation is simple. If the voltage applied ...
Read more

›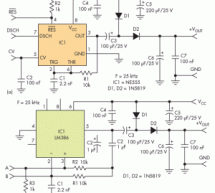 The bipolar NE555 timer IC is widely used in inductorless dc-dc converters, most frequently in doubling and inverting converters. However, another very popular IC, the LM386 audio amplifier, may be a better solution in this application. Note that the results also depend on the specific manufacturer of these multisourced ICs and on the quality of the related components. (We will use only Schottky diodes, to ...
Read more

›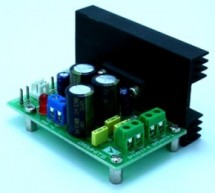 Description The small 2 Channel amplifier constructed around Sanyo's LA4445 IC delivers 5.5Watts +5.5 Watts at 4 ohm load, supply in 12V DC 2Amp, Input impedance 30K. Specifications Dual Channels output : 5.5W Minimum External Parts Very small pop noise at the time of power supply ON/OFF Good ripple rejections Small residual noise Built-in protectors 1. Thermal Protector 2. Overvoltage Surge Protector Stand ...
Read more

›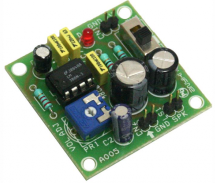 Description The Mini Audio Amplifier project is a good choice for battery operated gadgets.  It is based on Texas instruments LM386 IC, provides high quality Audio. Specifications Wide power supply input 6 to 12 VDC 500 mW output @ 8 Ohms load Takes standard audio signal as input Low quiescent current drain 4 mA IC The quiescent power drain is only 24 mW when operating from 6 VDC Onboard preset for volume a ...
Read more

›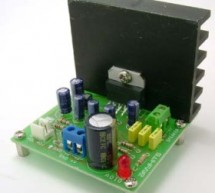 20W Bridge Audio Amplifier project, based on the TDA2005 IC, The TDA 2005 IC is class B dual audio amplifier, specifically designed for car radio applications etc. Specifications: Power supply input : 18 VDC Output power : 20 W, 4 Ω IC built in Thermal Shut-down, Load dump voltage surge protected Terminal pins for connecting left and right audio signal inputs Berg Connector for connecting Potentiometer (POT ...
Read more

›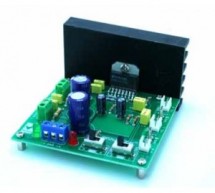 Description 14W Stereo audio power amplifier build around LM4730 IC. The LM4730 is stereo audio amplifier capable of delivering typical 14W per channel of continues average output power a 4 Ohms or 8 Ohms load with less than 10% THD+N from  20Hz to 20Khz frequency. Each amplifier has an independent smooth transition fade-in/out mute and a power conserving standby mode which can be controlled by onboard slid ...
Read more

›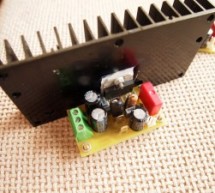 Description This is my second encounter with LM3886. I was pleased of the sound this chip produced the first time, so I decided to make another amplifier with it. The schematic is based on the schematic in the datasheet of the chip with minor changes. I removed the time delay capacitor connected to MUTE pin, because it's better to use separate DC protection schematic which has similar functionality. I made ...
Read more

›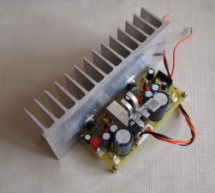 This project is an audio amplifier based on TDA2050 and LM1875. This is not an ordinary project, but an attempt to make a PCB that is suitable for TDA2050 and LM1875 and has all the necessary circuitry on board – power supply, speaker protection, delayed turn-on and fast turn-off. This is achieved using the convenient uPC1237 IC. TDA2050 and LM1875 are pin to pin compatible, the differences in their schemat ...
Read more

›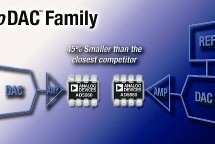 The AD5689R nanoDAC+™ is a dual, 16-bit, rail-to-rail, voltage output DACs. The device includes a 2.5 V, 2 ppm/°C internal reference (enabled by default) and a gain select pin giving a full-scale output of 2.5 V (gain = 1) or 5 V (gain = 2). The device operates from a single 2.7 V to 5.5 V supply, is guaranteed monotonic by design, and exhibits less than 0.1% FSR gain error and 1.5 mV offset error performan ...
Read more

›