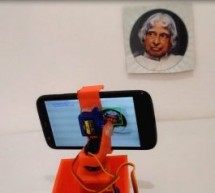 Ever wanted to build a Face Tracking Robotic Arm or Robot by simply using Arduino and not any other programming like OpenCV, visual basics C# etc? Then read along, in this project we are going to implement face detection by blending in the power of Arduino and Android. In this project, the mobile camera will move along with your face with the help of servos. The advantage of using the Android Mobile Phone h ...
Read more

›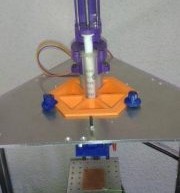 One year ago some personal problems forced us to interrupt our hobby work, but fortunately we are back and we found some time to develop new ideas, projects and writings. At this moment we are starting the first feasibily testing of an innovative 3D printing method that we've named Resin Deposition Modelling (RDM). Personally I also hope it will be useful for 3D printing electronics using conductive resins. ...
Read more

›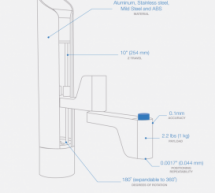 Meet Makerarm As makers, we have ideas all the time––to improve things, to make our lives better. But to make our ideas happen, we need access to tons of machines, materials, and tools that are too expensive. That's why we created Makerarm: a complete digital fabrication system packed into an affordable robotic arm that makes just about anything, anywhere. "Makerarm is a robotic 3D printer, laser cutter, dr ...
Read more

›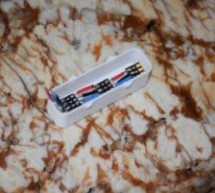 Stand out from the crowd with this unabashedly ostentatious excuse for a wallet. It's got plenty of space, RGB lights, and you can even put your name on it for added vanity. Interested? Keep reading! In the files section of this build you can find two things: a Fusion archive and some STL files. If you're just interested in printing a blank wallet without any text on it then download the STL files. Load the ...
Read more

›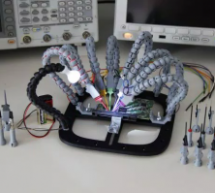 I am the Senior Analyst of the Electronic Forensics Unit of the Carabinieri (Italian Military Police) and I deal with technical investigations on seized electronic devices. I spend most of my day in a well-equipped electronic laboratory, but I was lacking a tool for performing technical assessments on printed circuit boards (PCBs). I needed a way to secure small boards on my workbench and place multiple pro ...
Read more

›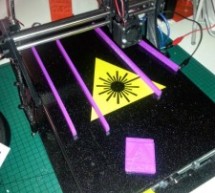 3dpBurner is an open source laser cutter/engraver CNC machine. It is created with the same RepRap concept, by using 3D printed parts and some easy to find "vitamins" (non printed hardware). I tried to design as cheap as possible, by using comon electronics and a "low power" laser (a laser diode). The X/Y working area is fully customisable by simply cutting the rods to desired length. The max object height f ...
Read more

›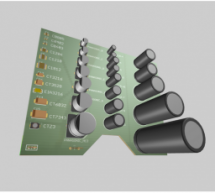 Overview 3D BRD Viewer is a free tool to visualize CadSoft EAGLE PCB Designs in 3D. You can drag your .brd file anywhere on this page and have a full 360 degree view of how your board will appear after assembly. Models The tool currently has close to two hundred 3D models of different components. We've tried to include the most used packages, but we can't account for every device out there, and probably you ...
Read more

›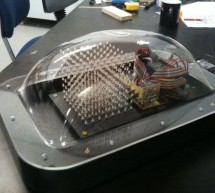 The 3D LED Cube is a really cool device that enables you to see in three dimensions, get some depth perception and has 512 LED's or 512 pixels. It is based on an arduino uno which is an Atmel AVR microcontroller on a development board with some standard interfacing pinouts that allow you to quickly assemble prototypes. Step 1: 3D LED Cube Hardware The best way to look at the hardware system is to break it u ...
Read more

›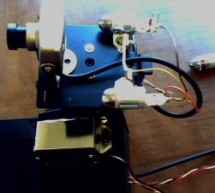 The idea of using triangulation for distance measurements is well known since Pythagorean time, when his brilliant formula become available for mathematicians. What is new in this design, is lasers power control via "blooming" effect of CMOS camera. Here this "negative" effect was put to work instead of ADC. No need high price "no-blooming" camera! (More information on this link: http://dpanswers.com/conten ...
Read more

›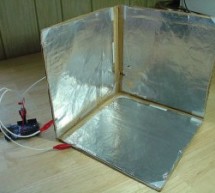 Make a 3D interface using an six resistors, aluminum foil, and an Arduino. Take that, Wii. Update: a much more thorough explanation of this project is available from Make Magazine. It might be easier to follow their instructions, and I think their code is more up to date. The basic goal here was to make a 3D hand-position sensing system that most people can build, while still preserving some semblance of fu ...
Read more

›
Maker Alessandro Grossi sent us this great DIY build for a 3D scanner built using a laser, a DSLR, and an Arduino controller. Allesandro is a Mechanical Engineer, holding a Ph.D. in product design. His day job involves helping designers and manufacturing firms develop and optimize products by means of FEM analisys and Computational fluid dynamics. This is just what he does for fun. You can read the project ...
Read more

›