I am presenting a compact design of a stripboard Arduino board (DIYduino) that includes a 2A motor driver and has additionally the functionality of a sensor shield. The 2-channel version cost approximately $29.43 and is more affordable compared to $39.00 for a commercially available system consisting of an Arduino Uno, $21.50, a sensor shield, $8.50, and a motor shield, $9.00. The cost can be further reduce ...
Read more

›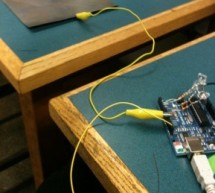 Overview Once again, my project was motivated by my curiosity to explore interesting and unfamiliar territory.  I decided to see if I could make my own capacitive sensor and then use it in a project of some sort.  After numerous fiascoes with Arduino and computers, I was able to get the capacitive sensor to work and then implemented it into a fishing game.  It was a highly frustrating but really fun project ...
Read more

›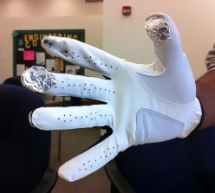 Introduction: Our main goal with the Tiich system is to design a teaching aid/tool which would replace the conventional whiteboard in a classroom environment. We want our system to be used as an electronic based white board, having all the written information easily be saved and submitted to all the students in the classroom. We also want this system to be a touch-based system where you can open certain fil ...
Read more

›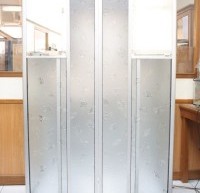 I use Arduino Duemilanove With Motor Driver Shield Microcontroller ATmega168 Operating Voltage 5V Input Voltage (recommended) 7-12V Input Voltage (limits) 6-20V Digital I/O Pins 14 (of which 6 provide PWM output) Analog Input Pins 6 DC Current per I/O Pin 40 mA DC Current for 3.3V Pin 50 mA Flash Memory 16 KB (ATmega168) or 32 KB (ATmega328) of which 2 KB used by bootloader SRAM 1 KB (ATmega168) or 2 KB (AT ...
Read more

›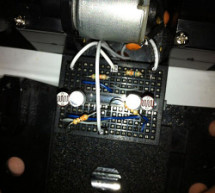 I built a linefollower robot that could be used in many different ways, and I summed up my project in some steps. To begin with, all you need is the following parts: Step 1: Robot frame Parts List: -Robot frame -Two wheels -Two DC motors How to: I used an old robot frame with two wheels commanded by two DC motors, but you can use an equivalent solution as well. Step 2: Sensor ir + photoresistor Parts List: ...
Read more

›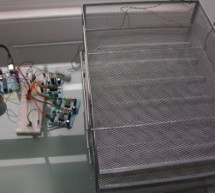 After having completed my first Arduino project (which can be found here) I wanted to try and create something that had more of a practical use. My idea behind this project was a way of aiding the visually impaired. By the end of this project you will have created some touch sensitive desk trays which use audio labels that are re-recordable. Feel free to modify it and make it your own once you have complete ...
Read more

›
First of all lets get this out of the way... It's so bad This is going to be showing how to hack the Nintendo Powerglove. By hack I mean tap into the flex sensors and use the buttons and d pad and add anything you want. In my case I added an accelerometer. I got mine from Ebay for around $40. These gloves have 4 flex sensors similar to these: http://www.sparkfun.com/products/8606 Now these are $12 a piece, ...
Read more

›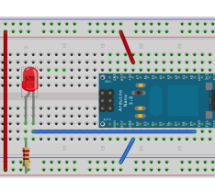 This lab most recently revamped by Edgar Berdahl and Wendy Ju. Chris Carlson, possibly Bill Verplank, and others have likely contributed. For this lab you need your Satellite CCRMA kit, a laptop computer with Ethernet adaptor to program it, and some headphones with a mini 1/8" (2.54mm) stereo jack. You are also invited to bring the following optional items, but they are by no means required: Some of your fa ...
Read more

›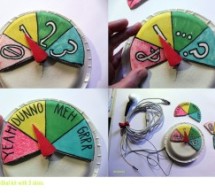 In this critical making project, we will be making a personal iDial, which will give you, the wearer, the ability to reflect on your personal identity in a private space, and then spatially and temporally dislocate your 'private self' into public conversation! You might be thinking, 'this device looks ridiculous'. Well, that's the point. This iDial is a 'post-optimal device' (Dunne, 2006). It doesn't have t ...
Read more

›
List of tools: 1. Exacto 2. Arduino Nano / USB chord (Mini-B) 3. Dremel / Drill 4. Paper & Pencil 5. Sharp IR Sensor (2Y0A21 F) 6. Hot glue gun 7. Solder gun / Solder 8. A small mirror Ok so you might ask, why the heck are you doing this to a trackball?! aren't those for people from the 80s?? the one with keytars?? My response is two fold. No. 1 I have a keytar and they are MAGICAL. 2. I hated trackball ...
Read more

›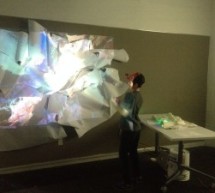 This is a step-by-step on how to connect Arduino to OpenFrameworks using Spacebrew. More specifically our project focuses on the awesomeness of Capacitive Sensing to alter OF projections to create an awesome tactile experience! What the process will involve: Arduino -> Processing -> SpaceBrew -> OpenFrameworks What you will need: Software: Arduino Processing OpenFrameworks Capsense Library for Ardu ...
Read more

›
I used: an Arduino Uno a Parallax PIR Motion Sensor and a Seeed Studio SD Card Shield Arduino, shield, sd card, logging shield, storage, logger Check out This instructable on PIRs in case you didn't know what it is: http://www.instructables.com/id/PIR-Motion-Sensor-Tutorial/ Step 1: Connect your PIR Sensor Hook up the PIR Sensor Ground pin to Ground VCC pin to 5V OUT to A5 To better help you understand how ...
Read more

›