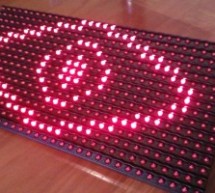 I have always wanted to make something with my LED dot matrix display, and so when I found a old alarm motion sensor I knew just what to make, a Motion Sensing Eye! This instructable will hopefully finish with you having a working dmd, that will display an eye that opens if something in a room moves (above in the pictures are some gifs of it in action). This instructable will also be updated with bluetooth ...
Read more

›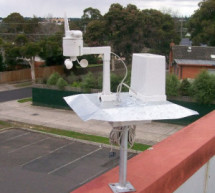 The incredible popularity of home weather stations shows that it's not just farmers who are interested in the weather. Many people want to be able to track and record weather events within their local environment rather than relying on a state or national weather service that may not have adequate local details. Home weather stations typically consist of two major parts: the sensors that sit outside and mea ...
Read more

›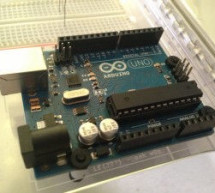 Security system sensors such as motion detectors, reed switches, pressure mats, glass-break detectors, infra-red beams, and conductive film can be very handy for all sorts of things including home automation systems, interactive art installations - and sometimes even security systems! Almost all security system sensors provide a simple switched output that changes state based on whether the sensor has been ...
Read more

›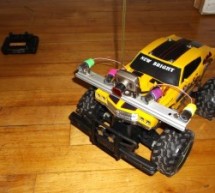 Obstacle avoiding vehicle, continue in "3D Laser Range Finder" series ( project 1, project 2). The basic idea is the same, measuring distance using red laser pointers, CCD analog camera and Arduino UNO.  Modification was made in geometry.  Two lasers were set for "far field" obstacle detection, few meters in front of vehicle on left or right side. Primary mission is to trigger left / right turn before a car ...
Read more

›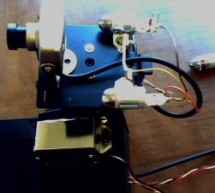 The idea of using triangulation for distance measurements is well known since Pythagorean time, when his brilliant formula become available for mathematicians. What is new in this design, is lasers power control via "blooming" effect of CMOS camera. Here this "negative" effect was put to work instead of ADC. No need high price "no-blooming" camera! (More information on this link: http://dpanswers.com/conten ...
Read more

›
I am presenting a compact design of a stripboard Arduino board (DIYduino) that includes a 2A motor driver and has additionally the functionality of a sensor shield. The 2-channel version cost approximately $29.43 and is more affordable compared to $39.00 for a commercially available system consisting of an Arduino Uno, $21.50, a sensor shield, $8.50, and a motor shield, $9.00. The cost can be further reduce ...
Read more

›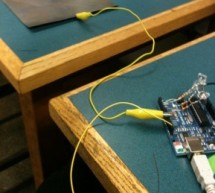 Overview Once again, my project was motivated by my curiosity to explore interesting and unfamiliar territory.  I decided to see if I could make my own capacitive sensor and then use it in a project of some sort.  After numerous fiascoes with Arduino and computers, I was able to get the capacitive sensor to work and then implemented it into a fishing game.  It was a highly frustrating but really fun project ...
Read more

›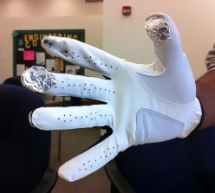 Introduction: Our main goal with the Tiich system is to design a teaching aid/tool which would replace the conventional whiteboard in a classroom environment. We want our system to be used as an electronic based white board, having all the written information easily be saved and submitted to all the students in the classroom. We also want this system to be a touch-based system where you can open certain fil ...
Read more

›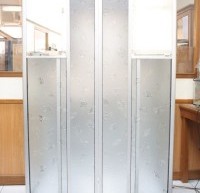 I use Arduino Duemilanove With Motor Driver Shield Microcontroller ATmega168 Operating Voltage 5V Input Voltage (recommended) 7-12V Input Voltage (limits) 6-20V Digital I/O Pins 14 (of which 6 provide PWM output) Analog Input Pins 6 DC Current per I/O Pin 40 mA DC Current for 3.3V Pin 50 mA Flash Memory 16 KB (ATmega168) or 32 KB (ATmega328) of which 2 KB used by bootloader SRAM 1 KB (ATmega168) or 2 KB (AT ...
Read more

›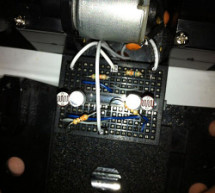 I built a linefollower robot that could be used in many different ways, and I summed up my project in some steps. To begin with, all you need is the following parts: Step 1: Robot frame Parts List: -Robot frame -Two wheels -Two DC motors How to: I used an old robot frame with two wheels commanded by two DC motors, but you can use an equivalent solution as well. Step 2: Sensor ir + photoresistor Parts List: ...
Read more

›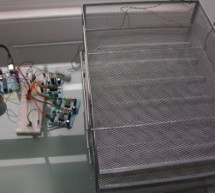 After having completed my first Arduino project (which can be found here) I wanted to try and create something that had more of a practical use. My idea behind this project was a way of aiding the visually impaired. By the end of this project you will have created some touch sensitive desk trays which use audio labels that are re-recordable. Feel free to modify it and make it your own once you have complete ...
Read more

›
First of all lets get this out of the way... It's so bad This is going to be showing how to hack the Nintendo Powerglove. By hack I mean tap into the flex sensors and use the buttons and d pad and add anything you want. In my case I added an accelerometer. I got mine from Ebay for around $40. These gloves have 4 flex sensors similar to these: http://www.sparkfun.com/products/8606 Now these are $12 a piece, ...
Read more

›