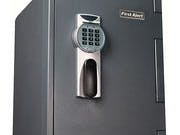 Preface There's nothing nefarious here, nor is the information contained herein particularly helpful to thieves or the dishonest. A thief would just cut the dang thing open and be done with it. The story So I bought a fire safe to protect some documents that I wanted protected in the unlikely event of a house fire. When I got the safe, I promptly emailed myself the manufacturer's code, set up an easily reme ...
Read more

›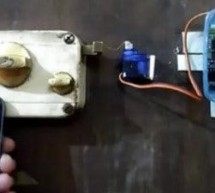 Introduction Hi, friends. I came to this idea of controlling a door latch/lock remotely using a smartphone when I saw many people many times forget to carry latch/lock keys when they leave the house for a short trip, or the door gets latched accidentally while casually talking to neighbors, etc. In such cases, there remains no option but to break the lock. Also, sometimes you are inside your bedroom and wan ...
Read more

›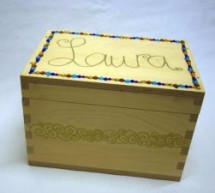 Preface My daughter asked me to build her a treasure chest that she could use to store her most valuable things. Obviously she demanded it to have some kind of a locking mechanism so only she could open the box. First thought was to use a keypad but then her grandfather bought her a diary with a secret code. So I had to come up with something else. On Adafruit's tutorials I came across the Secret Knock Acti ...
Read more

›
*** I AM THIRTEEN. I REALLY ENJOY PUTTING TOGETHER THESE INSTRUCTABLES. PLEASE SHOW SUPPORT BY VOTING FOR ME IN THE LASER CUTTER CONTEST - http://www.instructables.com/contest/epilog3/*** I started thinking about this project a couple of months ago now. A laser tripwire that can log when the beam is broken and has the ability to take a picture when the beam is broken. Perfect for the bedroom intruder and wh ...
Read more

›
I have a home security system that was installed when my home was built in the early 1990's. It is, or was until I modified it, a wired perimeter system with a single wired motion detector. The system is a DSC PC1550 and originally was monitored by a well known alarm system service, a three letter acronym beginning with the letter "A". Anyway I stopped paying for the monitoring long ago. More recently I dec ...
Read more

›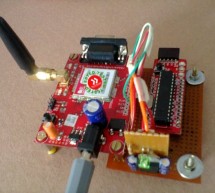 This project deals with the design & development of a theft control system for home, which is being used to prevent/control any theft attempt. The developed system makes use of an embedded system (comprises an open hardware microcontroller and a gsm modem) based on Global System for Mobile communication (GSM) technology. The designed & developed system can be installed in the home. An interfacing in ...
Read more

›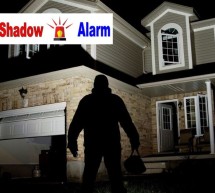 Shadow alarms are usually used for protection against theft. A shadow alarm is a device that sounds an alarm when a shadow falls on it.Described here is a simple circuit of an arduino based shadow alarm.This compact shadow alarm unit is capable of sensing a moving shadow in a restricted area, and can be easily installed on wall, window or door to protect your valuables from theft.Constant lighting is requir ...
Read more

›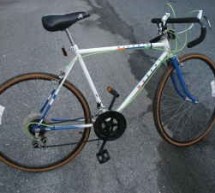 This alarm is a good way to alert you if somebody messes with your bike. I had a bicycle stolen a while back and decided there had to be a better way to keep my bike secure. When I searched for bicycle alarms, all I could find were alarms that responded to sudden movement or when a lock was cut. Also, the reviews of these products rated them mediocre at best and said they often did not work or gave a lot of ...
Read more

›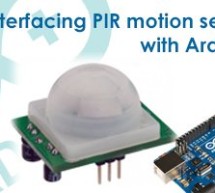 PIR sensors are widely applied in wireless residential security systems, home alarms systems and many more security circuits as motion detector sensors. A typical PIR sensor detects the infrared red (IR) waves from human body and so it is also known as 'human sensor'. It would be wonderful if we interface PIR sensor to Arduino to get some cheap home security systems, isn't it? How to Interface PIR Wireless ...
Read more

›
How does the security alarm circuit works? When power is turned on, the circuit goes into standby mode, and this condition is indicated by "SECURITY ALARM" in the LCD screen.Note that here a N/O reedswitch + bar magnet combination is used to detect any mishaps, and hence the reed switch should be in "closed"state at standby mode. When reed switch is opened, pin 2 of Arduino goes high with the help of the pu ...
Read more

›
In present time Home/Office and many other place security is most important. In our absence these places are not secure. For make these palaces secure many peoples keep guards and many people prefer electronic security systems. In present time many types of security systems are available in market. These security systems are very accurate and easy to control and cheaply available and the most important thin ...
Read more

›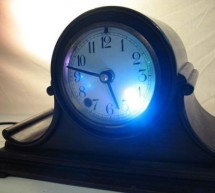 3/16/2011 EDIT: The Wing Kp Predicted Geomagnetic Activity Index model is now deployed and operational. Costello is now considered non-operational and will be discontinued on 23 Mar 2011. Comments and questions are welcomed at [email protected] The Wing Kp Predicted Geomagnetic Activity Index model is known to perform well for large geomagnetic storms and includes both a 1 hour and a 4 hour adva ...
Read more

›