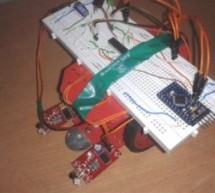 Line follower Robot is a machine which follows a line, either a black line or white line. Basically there are two types of line follower robots: one is black line follower which follows black line and second is white line follower which follows white line. Line follower actually senses the line and run over it. Concepts of Line Follower Concept of working of line follower is related to light. We use here th ...
Read more

›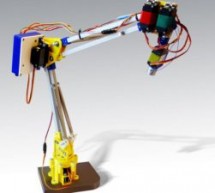 This is first version of my low cost 3d printed robot arm. It is based on Ikea Tertial lamp. I choose it because it has very good kinematic with using springs to unload servos. So you can use different number of springs to achive diffrent lifting power. Techinacal specification: 5 DOF. Full lenght: 690mm Lifting power with 4 standart spring: 0.5kg (distance between base and attaching point: 500mm) You can f ...
Read more

›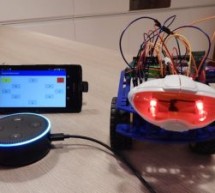 Story Voice-controlled Robot Voice-controlled robot is both hardware and cloud solution in one piece. The main components are: 1. Alexa Skill - to interpret voice commands and translate them to Google Cloud Messaging messages - deployed to Heroku cloud 2. Android application - to receive messages from Google Cloud Messaging and send them over bluetooth to Arduino - deployed to your Android phone 3. Arduino ...
Read more

›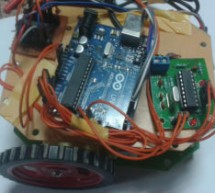 In present time almost all the people are familiar with robots. Robots play a very important role in human life. Robots are a machine which reduces the human efforts in heavy works in industries, building etc. and makes life easy. We are here with our next robot that is Mobile or DTMF Controlled Robot. DTMF controlled Robot runs over mobile DTMF technology that exists in Dial tone. DTMF stands for Dual Tone ...
Read more

›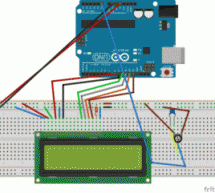 Robots are playing an important role in automation across all the sectors like construction, military, medical, manufacturing, etc. After making some basic robots like line follower robot, computer controlled robot, etc, we have developed this accelerometer based gesture controlled robot by using arduino uno. In this project we have used hand motion to drive the robot. For this purpose we have used accelero ...
Read more

›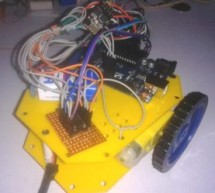 There are many types of Robots, from the simple ones like a Toy car to the advanced ones like industrial Robots. We have already covered many types of Robots using different technologies, have a look at them: Line Follower Robot using 8051 Microcontroller Line Follower Robot using Arduino DTMF Controlled Robot using Arduino And now we are adding one more Robot in our 'Robotics Projects' section, this time w ...
Read more

›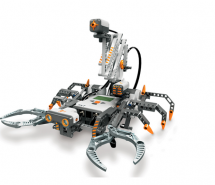 The popularity of android devices is attributed to their powerful capabilities which include internet connectivity, open architecture, and several other kinds of built-in sensors. Students and other software developers are increasingly using the android platform since it utilizes Java programming language which can easily be applied in universities and other learning institutions LPCCA. Not only is Android ...
Read more

›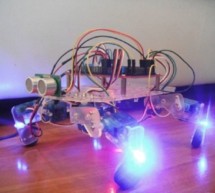 This is my first post on Instructables and I am super excited to share my knowledge! My original robot post is here: Spryo SpoonTail which is just my robot showing some tricks but with a tethered control. In this Instructable I am going to show you how to make a quadrapod of your own and using speech recognition via bluetooth to control your bot. Gotta thank Oddbot for introducing me to robotics and helping ...
Read more

›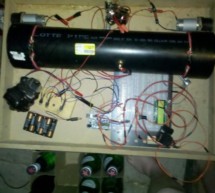 For my project I created a robot with an attached water cannon. My mentor and I built it in a budget of around $300 (not including the necessary equipment), and it functions quite well. For the motors we used drill motors, powered by the 18 volt drill batteries. To control it all we used an arduino microcomputer. Step 1: Make Parts List/Gather Materials It is crucial that before you start a project, you kno ...
Read more

›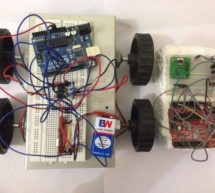 This gesture controlled robot uses Arduino,ADXL335 accelerometer and RF transmitter-receiver pair. We will divide the entire robot into 3 parts the transmitter,the receiver and the robot. The different gestures that have been mapped to the direction of the bot are- Hand parallel to the ground-stationary Hand tilted forward-forward Hand tilted backward-backward Hand tilted right-right Hand tilted left-left I ...
Read more

›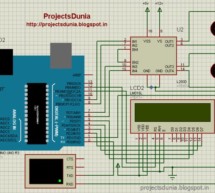 Do you ever tried to control your robot using your PC or laptop? Controlling a robot using PC or laptop is often being a fun for the student or hobbyist. Thus during this article you will be tend to learn how to control your robot using your PC or laptop. Here it is assumed that you know How To Send Serial Data From Arduino To Laptop or PC and How To Receive and Send Serial Data Using Arduino Board. Thus le ...
Read more

›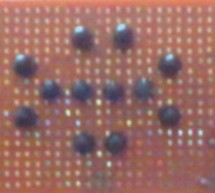 In this tutorial I am going to post the step-by-step procedure to make a simple Object Tracking Bot. The main aim of this Bot is to follow the objects which are shown to it in 3D space i.e., x, y and z – axis (horizontal, vertical and forward & backward). This bot behaves just like a little doggy. This bot tracks the objects with 2 DOF (Degree Of Freedom). The two motors provide the Horizontal, Forward ...
Read more

›