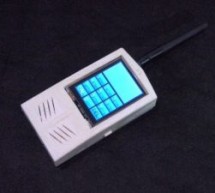 Combining Arduino and other shield modules, we make a mobile phone named Arduino Phone. Meanwhile, we printed a shell for it with a 3D printer. Though not as fine as you think, even a little bit clunky, it is still very cool: that is the point--this is a cell phone made by ourselves. Here is a detailed explanation about the steps of making an Arduino Phone, including the hardware connection and software imp ...
Read more

›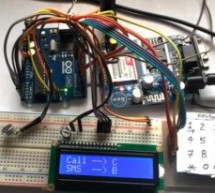 Sometimes people find it difficult to use the GSM Module for its basic functions like calling, texting etc., specifically with the Microcontrollers. So here we are going to build a Simple Mobile Phone using Arduino, in which GSM Module is used to Make the Call, answer the Call, send SMS, and read SMS, and also this Arduino phone has Mic and Speaker to talk over this Phone. This project will also serve as a ...
Read more

›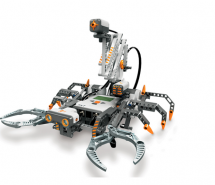 The popularity of android devices is attributed to their powerful capabilities which include internet connectivity, open architecture, and several other kinds of built-in sensors. Students and other software developers are increasingly using the android platform since it utilizes Java programming language which can easily be applied in universities and other learning institutions LPCCA. Not only is Android ...
Read more

›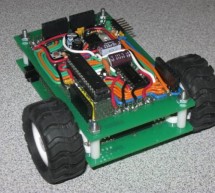 I have wanted to build my own robot for awhile now. But after many tried and failed attempts, I was losing hope that may ever happen. I discovered that there wasn't a small, robust, super easy to add-on to, robot that was within my budget to get. After hours of research and many robot kits later, i decided to build one from scratch. This includes building the base and electronics myself. I was always a fan ...
Read more

›
In this tutorial i want to learn you something, maybe change your mind. And make autonomous drones available for everyone. Simple question is: What do you need to make your drone autonomous? . Answer: - GPS - Accelerometer - Gyroscope - Telemetry wireless system - Camera - Some better micro processor Its expensive right? Real answer: Its cheap, and you already have it in your pocket!!! Modern Android phones ...
Read more

›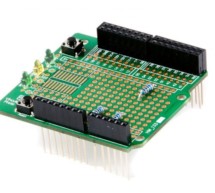 FTDI has announced its commitment to supporting the Android Open Accessories initiative, thus allowing engineers to realize exciting new system designs that are compatible with tablets and smartphones utilising the highly popular Android operating system. "FTDI is very excited about the new Android Open Accessories initiative and in response has decided to provide support for it in both the Vinculum II dual ...
Read more

›
Simple Remote Data Plotting using Android / Arduino / pfodApp This Instructable shows you how to plot Arduino sensor data on your Android mobile and capture it for later downloading to your computer.  These instructions are also avaliable at www.pfod.com.au No Android programming is required and very little the Arduino programming is needed. It is an extension of Simple Mobile Data Logging using pfodApp Ste ...
Read more

›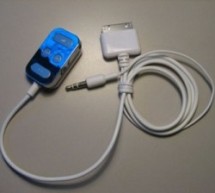 This tutorial will describe a way of controlling an iPod remote, and thus, an easy way of getting some music and sound out of your Arduino project. The remote we used was an unofficial remote I found on the worldwide auction site for around 10 USD, an opto-isolator can be found in your local electronics store. We used a TIL116 opto-isolator between the Arduino and the remote to safely send signals in betwee ...
Read more

›
The GSM stands for Global System for Mobile communications.  This is a global standard which is followed by the GSM modules inside the cellular phones which enables them to be connected with any mobile network around the globe. In certain applications the microcontroller based systems has to be connected with the GSM network which will enable a user to control the system by sending messages or making a call ...
Read more

›
Temperature and humidity measurement are always a nice addition to hobbyist projects. In my previous post, I've discussed the DHT11 sensor, which is capable of measuring both temperature and humidity. They are digital sensor and provide calibrated outputs with temperature and relative humidity. I've also demonstrated how to interface with Arduino and display it on 1602 LCD. Unlike DHT series, HSM -20G is an ...
Read more

›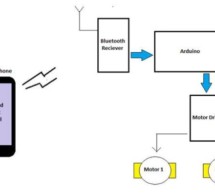 The Android phone that stays in your hand most of the time is useful in many other applications apart from Whatsapp, Facebook; appliances; monitor your health parameters. How it would be if it can control a Robot, which can assist in your daily work. With this project you can make a robot that can be controlled by an Android Phone, over Bluetooth Communication.The robot is built around Arduino interfaced wi ...
Read more

›
By this mobile controlled automation using Arduino you can perform switching operation of any load or device which is connected with the circuit. Before some days i posted about DTMF tone in mobile communication. Here i am using DTMF tone in this project. Visit following link for more information regarding DTMF. Suppose you are outside from your home or office and you forget to off any load like tube light, ...
Read more

›