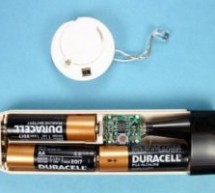 This is part one of a two-part project. For part one, we will focus on IR remotes and signaling, as well as IR reception and decoding. Using IR (InfraRed) radiation to control electronic devices is widely accepted and implemented. IR devices are routinely used in alarm systems, automatic door openers, and similar applications. This project makes use of coded IR emissions from a Sony TV remote, and a PICAXE ...
Read more

›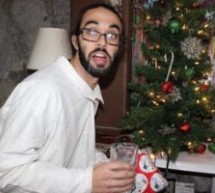 The Santa Cam is sure to catch who is stealing your milk and cookies this holiday season! You can even use it for a photo booth this New Year's Eve! BOM: Arduino Uno DSLR camera with remote shutter jack 2.5mm TRS cable Rectifier diode Milk and cookies Why? You see, when I was little, my dad used to set up a video camera in the corner of the living room on Christmas Eve night, right near the milk and cookies ...
Read more

›
Arduino Crowtail is a modular and ready-to-use building block set from Elecrow for rapid prototyping with Arduino. It consists of a base Arduino Uno shield to which various sensor and I/O modules can be conveniently interfaced through standardized connectors. In this example, I am going to illustrate how to use the Easy Pulse Plugin sensor with a Crowtail base shield and a Crowtail OLED module to make a sta ...
Read more

›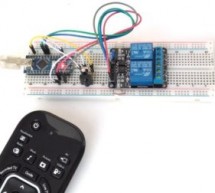 The infrared (IR) communication technology, which existed long before WiFi and Bluetooth, is still a key component in implementing major components of a typical home automation system. For example, IR technology is still used in cordless headphones, for intrusion detection in home security systems, and in handheld remotes for controlling home entertainment systems (TV, DVD, soundbox, etc), air-conditioning ...
Read more

›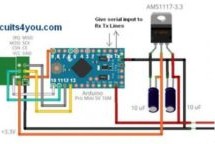 This project is very useful in many application where wireless reliable serial communication is required. It give bidirectional communication, You need to have same code in both arduino, no need of separate configuration for receiver or transmitter. It is more advantageous and cost saving than using Xbee, Zegbee Modules. This circuit is consists of Arduino Pro Mini 3.3V 8MHz and nRF24L01+ RF Module, this ma ...
Read more

›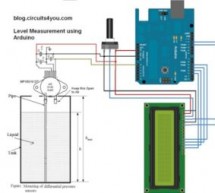 The purpose of this turorial is to demonstrate an innovative approach for low cost continuous liquid level monitoring based on MPX5010DP differential pressure sensor. Most of the traditional measuring systems were designed and implemented by complicated hardware circuitry. It made the product expensive, with low functionality and with limited precision. With virtual measurement technology, more of the instr ...
Read more

›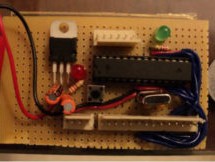 Want to save money by making your own Arduino clone boards? Or want to make a custom board specifically for your needs, then this project is for you! Make Arduino board from cheap electronic components available at your local store. Just follow these simple step by step instructions. Have fun with this DIY hacking tutorial! Required Materials Hardware An Arduino bootloader ATmega328/168 or any compatible At ...
Read more

›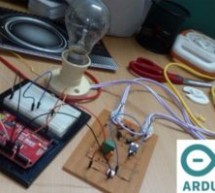 Ever wondered how to bring an Arduino board into your daily life? We often adjust the display brightness of our mobile phones to suit to our need. With this project, you can do that for your bedside lamps or any other lighting at home. We are going to teach you how to make an Arduino lamp dimmer. Using this project, you can control the brightness of your table lamp according to your needs and start building ...
Read more

›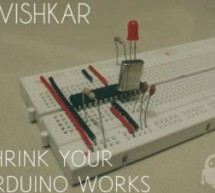 When you make a project using Arduino, it usually contains a lot of jumper connections on the breadboard and the project will not be a permanent one. If you want to make any other project using that Arduino, you will have to remove all the connections made on it and to rebuild the same project, you need to start over again. Shrinking Arduino projects makes them smaller in size, appealing, and permanent. So ...
Read more

›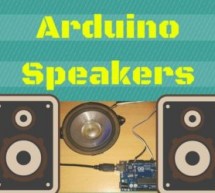 The main thing which makes this project super simple is that this project requires only one extra component. If you are new to Arduino, this tutorial will help you get familiar with Arduino and learn the basics of Arduino programming. This musical project has a speaker which plays out a song. If you ever want to add some sound to your existing project, you can do it easily with this Arduino speaker tutorial ...
Read more

›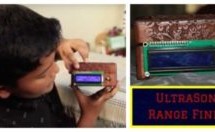 A range finder is a device used to find the distance from a point to the nearest obstacle. This device uses ultrasonic technology to measure the distance. You can consider it like an electronic, hassle-free version of a measuring tape with a measuring range of 2cm to 400cm and an accuracy of 1cm. Typical applications for an Arduino ultrasonic range finder include parking sensors, obstacle warning systems, l ...
Read more

›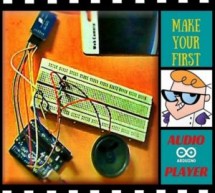 This Arduino project is a simple and fun project you can build in 10-15 minutes. The result of this make will be an Arduino audio player that plays ".wav" files. It consists of a speaker, a simple transistor acting as an amplifier, and a micro-SD card adapter with a micro-SD card in it where the .wav files are loaded and played. Required Materials Hardware: Arduino Uno (Any other Arduino except Duo will wor ...
Read more

›