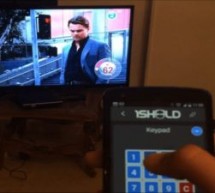 The transmitter in the remote control handset sends out a stream of pulses of infrared light when the user presses a button on the handset. A transmitter is often a light emitting diode (LED) which is built into the pointing end of the remote control handset. The infrared light pulses form a pattern unique to that button. The receiver in the device recognizes the pattern and causes the device to respond acc ...
Read more

›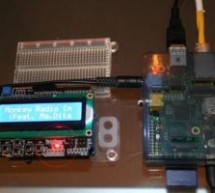 This is a project for Arduino and Raspberry Pi to make an Internet Radio, aimed at intermediate skill level. Some familiarity with Linux usage will be beneficial (or access to someone who can help out if required). Raspberry Pi runs mpd music player daemon to receive and decode the internet radio stream. ALSA running on the Raspberry Pi provides the sound through either the Jack Socket or the HDMI output. A ...
Read more

›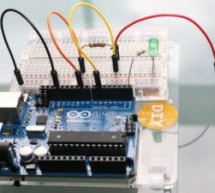 Bring Touch Control to the Arduino. Use interesting touch sensors like Carrots or Beets to make a "Beetbox". In this project you will learn: * How to use the Cap Sense library to make Arduino responsive to touch * How adding a Wave Shield (and some root vegetables), you can make a "Beetbox" The Principles of Capacitive Touch Sensing For the Beetbox we use three sense channels. To start we'll implement one t ...
Read more

›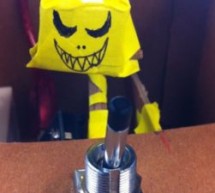 Story Fascinated by this humorous anthropomorphic idea on instructables that left me philosophizing deeply about the essence of art, I decided to make this a project after witnessing many ruthless battles between human and robot on youtube. How does it work? The Arduino "listens" to the state of the switch and actuates the servo when the switch is activated. In the OFF state, the Arduino sends the se ...
Read more

›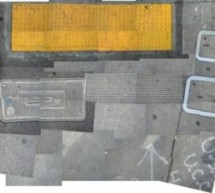 Description Urban Encounters is our imagination of the future of interactive surfaces within our 5x5x5 site. The crosswalk "island" we chose at the corner of Shattuck and Center in downtown Berkeley promotes an interesting combination of isolation, stuck-ness and loneliness. To bring out these themes into the physical world, we decided to modify existing objects to support traditionally web-only interaction ...
Read more

›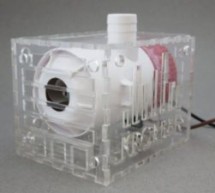 Brainstorming Process After selecting Kroeber Fountain as our location of interest, we began to notice that it was a place at which people would congregate without interacting with one another. The fountain's shape - most notably, its tiered steps - affords it the ability to serve as a seat where multiple people can sit in close proximity to one another and still manage to treat each other like strangers. W ...
Read more

›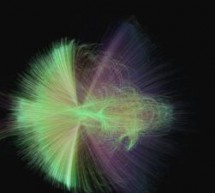 What are the paper instruments made of? Using Conductive Paint, we were able to create a paper piano & guitar that plays notes and changes graphics on a screen. Paper Piano Arduino Code Step by step - Paper Instrument Development Software needed Processing: https://processing.org/ Capacitive Arduino Library:http://playground.arduino.cc/Main/CapacitiveSensor?from=Main.CapSense 1. Draw paper piano Use con ...
Read more

›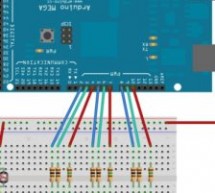 The principal behind ArduinoPi First a little clarification, the ArduinoPi isn't really a library or a command set or an out of the box controller, its more a proof of concept using already know programming languages. If you want to use it be ready for some PHP, CSS, HTML, C++ and jQuery! The principal is as follows: The Arduino is connected as a slave device, meaning it waits for a command, execute it and ...
Read more

›
Reading Hack a Day I found an interesting challenge: drawing their logo somewhere. And the fact that was even more interesting: "preference will be given to the largest and smallest submissions". I started figuring out how to do something like that with the things I had around, and settled for using a laser and two servos. Even though I missed the deadline for submissions, it became a very interesting proje ...
Read more

›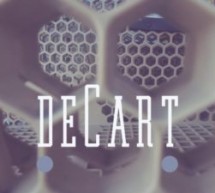 Description deCart is an attachment to a shopping cart that uses social pressure to make the shopping a more productive, connected experience for society as a whole. List of Materials Although the entire premise of the project is simple, the implementation, however, is not and requires a lot of patience and system building. LCD Display. For us, we used Sparkfun's Basic 16x2 Character LCD - White on Black 5V ...
Read more

›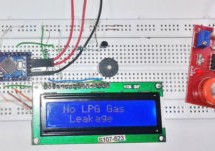 While LPG is an essential need of every household, its leakage could lead to a disaster. To alert on LPG leakage and prevent any mishappening there are various products to detect the leakage. Here we have developed an Arduino based LPG gas detector alarm. If gas leakage occurs, this system detects it and makes an alert by buzing the buzzer attached with the circuit. This system is easy to build and anyone w ...
Read more

›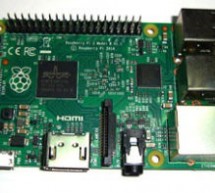 Raspberry Pi and Arduino are the two most popular open source boards in Electronics Community. They are not only popular among Electronics Engineers but also among school students and hobbyists, because of their Easiness and Simplicity. Even some people just started liking Electronics because of Raspberry Pi and Arduino. These boards have great powers, and one can build very complicated and Hi-fi project in ...
Read more

›