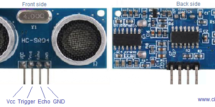 Ultrasonic range finder using 8051 mictrocontroller has been already published by me in this website. This time it is an ultrasonic range finder using arduino. HC-SR04 ultrasonic range finder module is used as the sensor here. The display consists of a three digit multiplexed seven segment display. This range finder can measure up to 200 cm and has an accuracy of 1cm. There is an option for displaying the d ...
Read more

›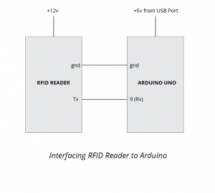 In this tutorial, we are dealing with yet another interfacing technique. This time we are interfacing an RFID Reader which can read RFID Tags to Arduino. RFID is Radio Frequency Identification. An RFID reader is used to read RFID tags (which contain certain unique data stored in a chip). An RFID reader and an RFID tag, both have a coil surrounding them. When an RFID tag is shown near an RFID Reader, ...
Read more

›
Arduino is a great hardware platform when comes to prototyping and building cool stuffs. Using this i have designed and developed a simple Arduino Weather machine which measures three important parameters Temperature, Light intensity and Humidity and predict the weather condition according to the measured parameters. This following article will walk you through the operation, working and code of this projec ...
Read more

›
Christmas is just around the corner and its time to start planning things to lighten up this festive season. Today you are about to see building of Remote controlled lights with adjustable lighting effects using Arduino. The coolest thing about this project is controlling the effects of LED lighting using a typical household Remote and Arduino. This eliminates the primitive way of using pot to control LED e ...
Read more

›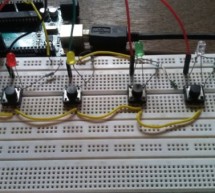 Arduino based games and consoles are quite popular around the web. And this article is going to bring out the Design, working and code part of a simple Reflex test / trainer using Arduino Uno. Reflex tests are usually carried out to determine how quick our brain reacts to some external stimuli. Good Reflexes are very important for athletes, Sports personal and Gamers. Reflex test equipements or Reflex train ...
Read more

›
None of us could deny the fact that we would love with to play with LED's and lighting stuffs. I love to play with LED's and create attractive lighting effects. This project was a result of such attempt where i created a stunning RGB light effects using the popular development platform Arduino Nano. Let's see the circuit, code and instruction on building this project. MATERIALS REQUIRED FOR RGB LIGHT EFFECT ...
Read more

›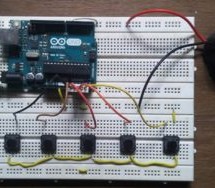 Here is yet another application you can put your Arduino to use. This will be an interesting DIY to make even though you are not very much into music. Though you cannot expect music out of this but still it will be a fun project worth giving a shot, trust me. This piano using Arduino was made out of switch buttons (used as keys), buzzer as sounder generate tones with different frequency. Read More: Fun DIY ...
Read more

›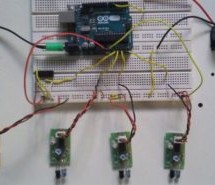 Keyless piano using Arduino is sort of sequel to the DIY fun piano i have published in this website. In this project i have eliminated the need of buttons involved to play the piano. Here i have used IR in place of buttons. Let's get into the construction and building part of this project. Read More:  Keyless piano using Arduino uno ...
Read more

›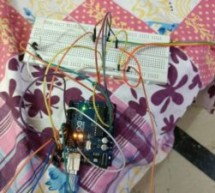 Project X – Smart home control using Arduino is all about automating your home smartly. Imagine your home responding to external condition by altering itself and that's exactly what this project enables your home to do. Also this product features manual control just in case if you don't want everything to be automatic. WHAT IT DOES?: Turn the required appliances on/off as soon as someone enters the room(Eve ...
Read more

›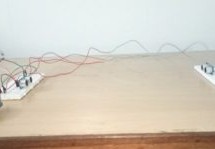 Spinet it is a vintage musical instrument which has similar looks of a keyboard. It always get better when Technology touches the vintage stuffs. So we decided to build a simple Electronic Spinet using Arduino without using any keys. This project use of ultrasonic sensor which replace the keys. Let's look into making of this project.   HARDWARE COMPONENTS: Arduino UNO HC-SR04 Ultrasonic sensors. 8 ohm Speak ...
Read more

›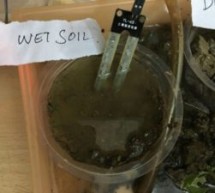 During summers, most people are too lazy to water the potted plants every day and plants will eventually wither if people go out on vacation. Here is a simple Automatic plant watering system that can water plants in your absence. It is an Arduino based automatic plant water-feeder system that uses a soil moisture sensor.   This project is about building up a Automatic plant watering system using Arduino to ...
Read more

›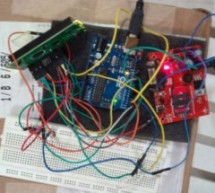 Everyone would have known the use of notice board around our daily life. Even it plays a vital role in public places like bus stops, railway station and hospitals. But with a great shift in technology we could revolutionize this kind of notice board by taking it wireless. So that's what this Wireless notice board Arduino project is all about.   EXISTING SYSTEM: In the present scenario to display any message ...
Read more

›