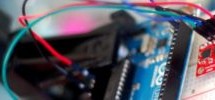 A while back we wrote an article on sensing orientation with the adxl335 accelerometer. In that article I mentioned all the drawbacks of trying to do this with just an accelerometer, and said that if you needed something stable, what you really needed was an IMU. Well… We are back with an article covering just that, the Digital IMU 6DOF (6 degrees of freedom) breakout board from sparkfun. An IMU (Inertial M ...
Read more

›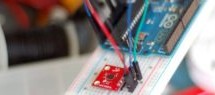 One of the first articles we did was on the hmc6352 digital compass. Well this is his older brother (or younger but smarter). I really don't know what to say about the HMC5883L other than it is a three axis magnetometer, so it is capable of sensing in 3 directions. That doesn't mean that it is tilt compensated, because you really don't know how it is orientated when the reading comes in. For that, you would ...
Read more

›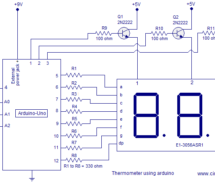 This article is about a simple three digit digital thermometer using arduino. Range of this thermometer is from 0°C to 99.9°C. There is also a provision for displaying the temperature in °F scale. Three terminal analog temperature sensor LM35 is used as the sensor here. LM35 can measure temperatures between -55°C to +155°C. The supply voltage range is from 4V to 30V DC and the current drain is 60uA. The LM3 ...
Read more

›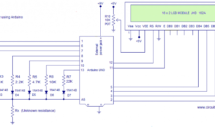 Auto ranging ohmmeter using arduino. This article is about a simple auto ranging ohmmeter using arduino. The measured resistance is displayed using a 16×2 LCD display. The circuit is sufficiently accurate and uses minimum number of external components possible. Before going into the details of this project, lets have a look at the basic resistance measurement method. Resistance measurement. The figure above ...
Read more

›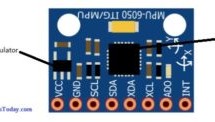 In this article, we are going to interface the GY-521 accelerometer with Arduino. The GY-521 has an InvenSense MPU6050 chip which contains a 3-axis accelerometer and a 3-axis gyro meter. This makes it a 6 DOF IMU (6 degrees of freedom inertial measurement unit). The chip also includes a 16-bit analog to digital converter on each channel and a DMP (Digital Motion Processor) unit. The DMP unit is responsible ...
Read more

›
Today we are going to Measure the Weight by interfacing Load Cell and HX711 Weight Sensor with Arduino. We have seen weight machines at many shops, where machine displays the weight just by placing any item on the weighing platform. So here we are building the same Weighing machine by using Arduino and Load cells, having capacity of measuring upto 40kg. This limit can be further increased by using the Load ...
Read more

›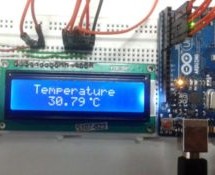 Thermometers are useful apparatus being used since long time for temperature measurement. In this project we have made an Arduino based digital thermometer to display the current ambient temperature and temperature changes on a LCD unit in real time . It can be deployed in houses, offices, industries etc. to measure the temperature. This project is based on Arduino which communicates here with LM35 temperat ...
Read more

›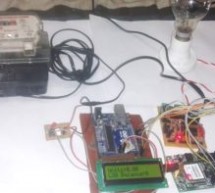 Prepaid Electricity Energy Meter is a good concept in which you can recharge its balance, like we do in our mobile phones. In this project we are building a automated system by using Arduino and GSM module. You can recharge the electricity balance through this system, just by sending a SMS. It can also disconnect the home power supply connection, if there is low or zero balance in the system. And this syste ...
Read more

›
When we come across circuit boards which are previously designed or we take out one from old TV or computer, in attempt to repair it. And sometimes we need to know the capacitance of particular capacitor in the board to eliminate the fault. Then we face a problem in getting the exact value of capacitor from the board especially if it is a Surface Mount Device. We can buy equipment for measuring the capacita ...
Read more

›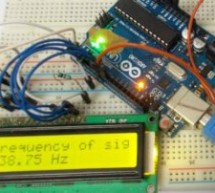 Almost every electronic hobbyist must have faced a scenario where he or she must measure the frequency of signal generated by a clock or a counter or a timer.  We can use oscilloscope to do the job, but not all of us can afford an oscilloscope. We can buy equipment for measuring the frequency but all these devices are costly and are not for everyone. With that in mind we are going to design a simple yet eff ...
Read more

›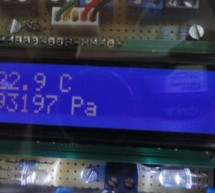 This Instructable shows you how to build a micro-controller based weather monitoring device. Built on the Arduino Uno board it can easily be extended and modified should you have additional sensors at hand. Main requirements: - Measure temperature (accuracy +/- 0,5 degree Kelvin) - Measure barometric air pressure (+/- 0,1 Pascal) - Display measured values on a LCD on demand by pressing a button Main compone ...
Read more

›
This example shows you how to read an analog input on Pin 0, convert the values from analogRead() into voltage, and print it out to the serial monitor.  Circuit: image developed using Fritzing. For more circuit examples, see the Fritzing project page Connect the three wires from the potentiometer to your Arduino board. The first goes to ground from one of the outer pins of the potentiometer. The second goes ...
Read more

›