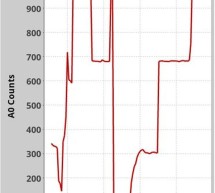 Simple Remote Data Plotting using Android / Arduino / pfodApp This Instructable shows you how to plot Arduino sensor data on your Android mobile and capture it for later downloading to your computer.  These instructions are also avaliable at www.pfod.com.au No Android programming is required and very little the Arduino programming is needed. It is an extension of Simple Mobile Data Logging using pfodApp Ste ...
Read more

›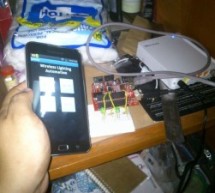 This is my second instructable. i want to share some of the basic things i made using the arduino i am so busy lately. then i got the chance to have this spare time... inspired by my former student and a fellow co league to share this arduino based wireless automation. this automation was done using an arduino together with an enc28j60 Ethernet Shield (because this is the only shield available here in my co ...
Read more

›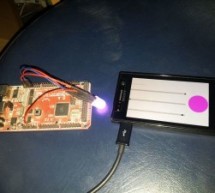 this is a project which makes an android app, then configure it to use it with android debug bridge or android accessory development kit. for making the android app we use android mode of processing. For hardware, i always choose arduino. here i have a Freeduino ADK from embedded market. for the communication since ADK is not that well developed for processing yet i am using ADB, which works for android OS ...
Read more

›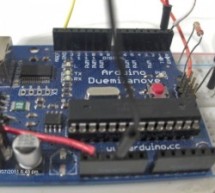 Hello, this is my very first step-by-step instructable, and today, we're going to learn how the sensors in your android smartphone can communicate with your arduino. In modern smartphones, there are a lot of useful sensors for an ingenious arduino project. I have a motorola DEFY, for example and it has (at least) 6 sensors : - light sensor - proximity sensor - aGPS (assisted gps) - compass/magnetometer - ac ...
Read more

›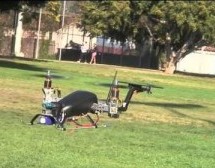 Last year I was fascinated by the "How to build your own Quadrocopter" by Lenz Grimmer and decided that somehow I should try to do a similar thing. This talk is about the way I'm building a bi-copter using lessons learned for last year's talk and also with the errors I've made so far. My journey to getting a flying device running Multiwii is not yet complete. In this talk I will present all the common probl ...
Read more

›
udar Muthu gives a talk on Making Robots Using Android and Arduino at Droidcon India 2011 by HasGeek. ...
Read more

›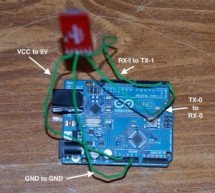 This instructable will show you how to control your computer's keyboard and mouse with an Android app via bluetooth to an Arduino BACKGROUND Ever wanted to control your computer's mouse/keyboard functionality without having to actually sit in front of it? I do all the time. For instance, I often hook my laptop up to the TV in my living room to watch a show on Netflix. Well, roughly 20 minutes later, when th ...
Read more

›
The Android Open Accessory Protocol makes it possible for you to create custom Arduino-based accessories for your Android phone or tablet. Attend this session to learn how to get started, the hardware & software required and how Handbag makes development easier. Content will be useful whether you have previous Android or Arduino experience or neither. ...
Read more

›
Arduino + Android Normally smartphone events are tightly coupled to your phone device itself. When your cell phone is ringing, your phone speaker plays a ringtone. When you get a new text message, your phone displays it on its screen. Wouldn't it be thrilling to make thoses phone events visible somewhere else, on your wearable, in your living room, on your robot, in your office or where ever you want it to ...
Read more

›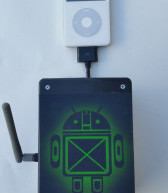 This tutorial shows you how to use an Arduino to turn that old dusty music player into a Bluetooth controlled docking station. Even if it has a cracked screen or a dead battery it can still be used. The following instructions will show you how use an Arduino and a couple of cheap parts to set up a MuseHack station NO SOLDERING REQUIRED!!! This project can be built for under $25 which includes buying an Ardu ...
Read more

›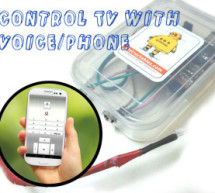 Have you ever faced this situation while sitting on your favorite spot on the couch or recliner, comfortably watching your favorite TV program? You're snugly tucked under the blanket, the air conditioning is pleasantly cool, the sun outside is shining it's delicate warm golden rays on the closed window, the air (from the air vents) is refreshing and gravity seems infinite...... It's almost like nature doesn ...
Read more

›
This project was part of Multimodal Media Madness 2014, hosted by the chair for Computer Aided Architectural Design (CAAD) and the Media Computing Group of RWTH Aachen University. For more Smart Skins, please check this page: http://hci.rwth-aachen.de/m3_ss14 During this project, the students were asked to develop smart, intelligent facade elements under the general topic "Home Automation" which should then ...
Read more

›