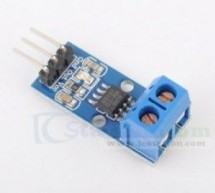 The cool thing about an ACS712 is that current is measured is measured in two directions.  What this means is that if we sample fast enough and long enough,  we sure to find the peak in one direction and the peak in another direction. With both peaks known, it is a matter of knowing the shape of the waveform to calculate the current.   In the case of line or mains power, we know that waveform to be a SINE w ...
Read more

›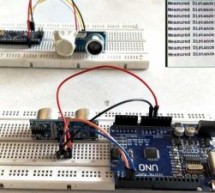 Ultrasonic sensor (HC-SR04) is commonly used to find the distance of an object from one particular point. It has been fairly easy to do this with the Arduino and the code is also pretty simple. But in this article we are going to try something different with these popular HC-SR04 sensors. We will try calculating the distance between two Ultrasonic sensors that is, we will make one sensor to act as transmitt ...
Read more

›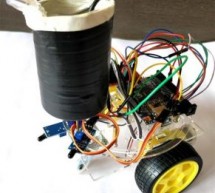 According to National Crime Records Bureau (NCRB), it is estimated that more than 1.2 lakh deaths have been caused because of fire accidents in India from 2010-2014. Even though there are a lot of precautions taken for Fire accidents, these natural/man-made disasters do occur now and then. In the event of a fire breakout, to rescue people and to put out the fire we are forced to use human resources which ar ...
Read more

›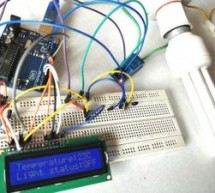 Suppose you are sitting in a room and feeling cold and you want your heater to be automatically turned on, and then off after some time when room temperature is increased, then this project help you to control your home appliances automatically according to the temperature. Here we are controlling Home AC Appliances with Arduino based on the temperature. Here we have used Thermistor to read the temperature. ...
Read more

›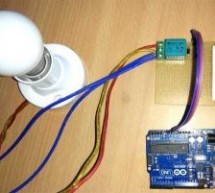 LED Blinking is a very common and almost first program for every embedded learner or beginner. In which we blink an LED with having some delay. So today we are here with the same project but here we will use an AC bulb instead of normal LED and will blink an AC bulb. Whenever we need to connect any AC Appliance in our embedded circuits, we use a Relay. So in this arduino relay control tutorial we will simpl ...
Read more

›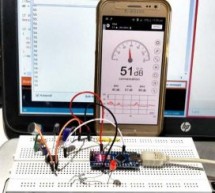 Noise pollution has really started to gain importance due to high population density. A normal human ear could hear sound levels from 0dB to 140dB in which sound levels from 120dB to 140dB are considered to be noise. Loudness or sound levels are commonly measured in decibel(dB), we have some instruments which could measure the sound signals in dB but these meters are slightly expensive and sadly we do not h ...
Read more

›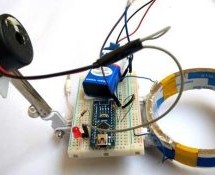 Metal Detector is a security device which is used for detecting metals which can be harmful, at various places like Airports, shopping malls, cinemas etc. Previously we have made a very simple Metal detector without a microcontroller, now we are building the Metal Detector using Arduino. In this project, we are going to use a coil and capacitor which will be responsible for the detection of metals. Here we ...
Read more

›
Ever heard of Hugh Herr? He is a famous American rock climber who has shattered the limitations of his disabilities; he is a strong believer that technology could help disabled persons to live a normal life. In one of his TED talk Herr said "Humans are not disabled. A person can never be broken. Our built environment, our technologies, is broken and disabled. We the people need not accept our limitations, b ...
Read more

›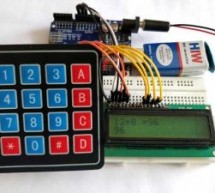 Programming is always fun and Arduino is a wonderful platform if you are just getting started with Embedded programming. In this tutorial we will build our own calculator with Arduino. The values can be sent in through a keypad (4×4 keypad) and result can be viewed on a LCD screen (16×2 Dot-matrix). This calculator could perform simple operations like Addition, Subtraction, Multiplication and Division with ...
Read more

›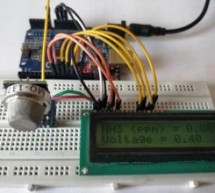 Right from the time of industrial age, we mankind have been rapidly developing. With every progress we also pollute our environment and eventually degrading it. Now global warming is an alarming threat and even the air that we breathe are getting critical. So air quality monitoring has also started to gain importance. So in this article we will learn how to use any MQ series gas sensor with Arduino and show ...
Read more

›
In this project, we are going to make a temperature and relative humidity data logger. Arduino is the brain of this project. DHT22 sensor is used for sensing temperature and relative humidity. Arduino Uno is programmed to read temperature, humidity values from DHT22 sensor and save it to a file in an SD Card. So whenever required we can take the SD Card for viewing data. Here we will take data from SD card ...
Read more

›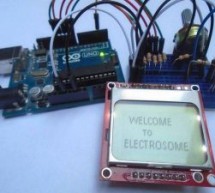 In this project, we are going to make a Digital Thermometer using Arduino Uno. We will use DS18B20 temperature sensor to sense the temperature and Nokia 5110 LCD to display it. DS18B20 is a 1-Wire digital temperature sensor manufactured by Maxim Integrated and is capable of reporting degree celsius with 9 ~ 12 bit precision. Components Required Arduino Uno DS18B20 Temperature Sensor Nokia 5110 LCD 1KΩ Poten ...
Read more

›