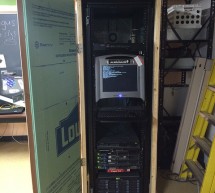 I previously worked on an enclosure for the Computer Club server rack, and I thought it would be a good idea to put together a standalone temperature sensor system. Preferably it would interface over the internet so that IRC bots and other programs could talk to it. The project will use four DHT-11 temperature sensors, an ATMega 328 with an Arduino bootloader (for ease of programming), and an ENC28J60 ether ...
Read more

›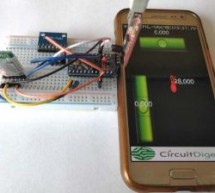 The MPU6050 is an IC 3-axis accelerometer and a 3-axis gyroscope combined into one unit. It also houses a temperature sensor and a DCM to perform a complex task. The MPU6050 is commonly used in building Drone and other remote robots like a self-balancing robot. In this project we will learn how to use the MPU6050 is built an Inclinometer or Spirit Leveller. As we know an inclinometer is used to check if a s ...
Read more

›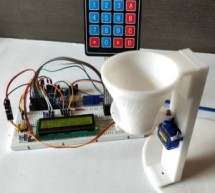 Today we are building an Arduino based Automatic Pet Feeder which can automatically serve food to your pet timely. It has a DS3231 RTC (Real Time Clock) Module, which used to set time and date on which your pet should be given food. So, by setting up the time according to your pet's eating schedule, the device drop or fill the food bowl automatically. In this circuit, we are using a 16*2 LCD to display the ...
Read more

›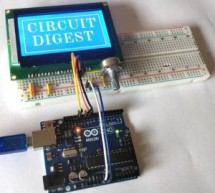 There are many types of LCDs used in Electronic Projects. We have already used 16X2 LCD in many of our projects and also used TFT LCD with Arduino. You can find our entire 16X2 LCD related project by following this link, including interfacing with 8051, AVR, Arduino and many more. The ST9720 Graphical LCD is totally different from the Ordinary LCDs. Ordinary LCD can only print simple text or numbers within ...
Read more

›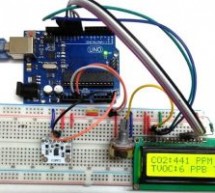 Sadly, in the name of progress, we have polluted the air, water, soil and the food we eat". So monitoring the air quality is very crucial now days because of pollution. For designing an air quality monitoring system we need durable and reliable air quality sensor. Although there are many Air Quality parameters but the most important are CO2 and TVOC. So for sensing CO2 and TVOC, we are using CCS811 Air Qual ...
Read more

›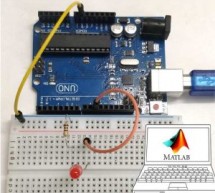 In this project, we are going to learn, How to set up hardware support for Arduino in MATLAB software. How to control an Arduino using MATLAB code. We normally use Arduino IDE to write and upload codes to Arduino. The advantage of MATLAB is, it uses a high-level programming language which is easier than C / C++. The other advantage of using MATLAB is, we can see the results of I/O operations quickly (withou ...
Read more

›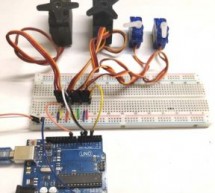 Using one or two Servo with Arduino is Easy but what if we want to use more than one Servo Motors? Here, we are going to show you that how to control Multiple Servo Motors with Arduino. Connecting multiple Servo Motors with Arduino seems to be easy and but if we connect all the Servos to Arduino supply pins then they won't work correctly because of lack of enough current to drive all the motors. So you have ...
Read more

›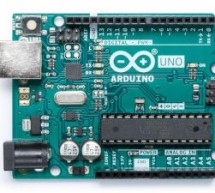 Arduino Uno is a microcontroller board based on the ATmega328P (datasheet). It has 14 digital input/output pins (of which 6 can be used as PWM outputs), 6 analog inputs, a 16 MHz quartz crystal, a USB connection, a power jack, an ICSP header and a reset button. It contains everything needed to support the microcontroller; simply connect it to a computer with a USB cable or power it with a AC-to-DC ad ...
Read more

›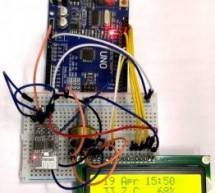 The ESP8266-01 has been a great module to quench all our thirsts for IOT projects. Since its release, it has developed a strong community and evolved into an easy to use, cheap and powerful Wi-Fi module. Another open-source platform which is much more popular is the Arduino, it already has tons of projects built around it. Combining these two platforms will open up doors for many innovative projects, so in ...
Read more

›
Programming has always been fun and it just got a lot better with development platforms like Arduino. Almost every programmer out here would have tried to develop some kind of game using the language that they learning/practising. This helps them to tune their programming skills in a fun yet productive way. I have been a big fan of Arduino ever since I got introduced to it and always wanted to try something ...
Read more

›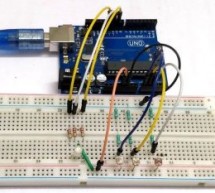 What if we can generate different colors using a single RGB led and make our room's corner more attractive? So, here is a simple Arduino based color mixing lamp which can change color when there is change in light in the room. So this lamp will automatically will changes its color according to the light conditions in the room. Every color is the combination of Red, Green and Blue color. So we can generate a ...
Read more

›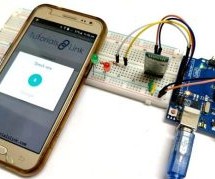 Controlling LEDs with voice command seems to be a difficult task, but it's easy and you can quickly build it. We just need an Arduino UNO to serially communicate with HC-06 Bluetooth module and a smartphone to send voice command to Bluetooth module HC-06. For receiving voice command we are using "Arduino Bluetooth Voice Controller" android app which you can download from play store (link is given below). Ma ...
Read more

›