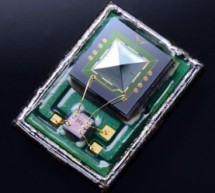 PORTLAND, Ore. — In its rush to get to market "while the iron is hot," Vesper Technologies Inc. (Boston) has announced what it still claims is the industry's highest signal-to-ratio (SNR) for a high-definition (HD) microelectromechanical system (MEMS) microphone, even though it is scaled back to 68dB rather than the astounding 70dB SNR MEMS mic they previously promised. "Our roadmap now calls for the 70dB v ...
Read more

›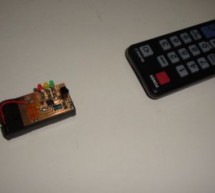 I have several times. My favorite technique was to take my mobile phone and with the camera pointed at the infrared emitter look for a flashing little purple light. The mobile phone technique is an way for testing the remote but still i decided to make a small circuit just to test the remotes. Ler mais: http://ruijc.webnode.com/products/testador-de-comandos-ir-remote-tester/ O circuito não necessita de muit ...
Read more

›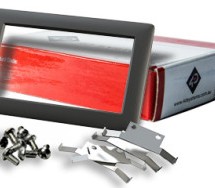 Also can be added, that even in case you have a possibility to produce a suitable bezel, it can easily happen (especially at smaller batches) that it simply isn´t worth it. Design, prototyping,… all this costs something. On the other hand we have here a ready-made solution with true brass bushings and precisely designed spring clips. The result is an immediately usable bezel, while it´s only necessary to ma ...
Read more

›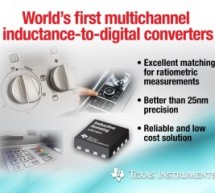 Texas Instruments (TI) announced the world's first multichannel inductance-to-digital converters (LDCs). The four new devices in the LDC1614 family expand the innovative LDC portfolio, a data converter category that TI first introduced in 2013. The devices offer two or four matched channels and up to 28-bit resolution in a single integrated circuit (IC). [caption id="attachment_21305" align="aligncenter" wi ...
Read more

›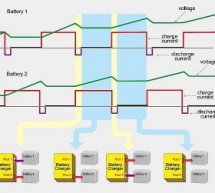 Any hobbyist can charge a battery quickly, but can you do it without an explosion, excessive heating or major degradation in battery cycle life? Well many companies have managed fast charging techniques  that typically use specialized algorithms. These algorithms take into account the chemistry of the battery and some sort of non-standard charging rate curve. Many device manufacturers and wireless op ...
Read more

›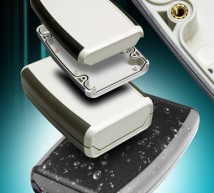 Ergonomic enclosures of the 1553 series with a non-slipping surface found their place on a market very quickly. Precise construction with brass bushings, stainless steel screws included, easy PCB placing on standoffs and other details make this series of enclosures universal for practically any "mobile" applications. Despite very well fitting parts of an enclosure minimizing a possibility of a dust ingress ...
Read more

›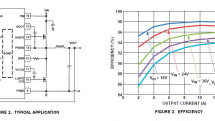 Key Features Wide input voltage range: 4.5V to 60V Wide output voltage range: 0.6V to 54V Light-load efficiency enhancement Low ripple diode emulation mode with pulse skipping Programmable soft-start Supports prebiased output with SR soft-start Programmable frequency: 100kHz to 2MHz External sync PGOOD indicator Forced PWM Adaptive shoot-through protection No external current sense resistor Use lower MOSFET ...
Read more

›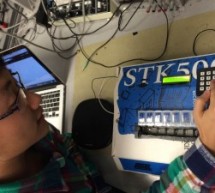 Our ECE 4760 final project is to build a microcontroller based smart medicine box. Our medicine box is targeted on users who regularly take drugs or vitamin supplements, or nurses who take care of the older or patients. Our medicine box is programmable that allows nurses or users to specify the pill quantity and day to take pills, and the serve times for each day. Our smart medicine box contains seven separ ...
Read more

›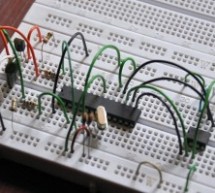 FlashProg - USB serial flash memory programmer FlashProg is USB base flash memory programmer to work with 3.3V serial flash memory devices. This programmer is specifically design to read, program and configure 25x series, serial flash memory devices which are commonly used to store BIOS in PC mainboards. Originally we design this project to read and program BIOS of Foxconn G31MXP mainboard. Our version of G ...
Read more

›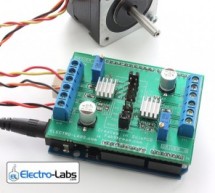 Stepper motors are brushless DC motors which can move in discrete steps thanks to the special coil arrangement inside. They are very popular in DIY and industry projects which require accurate mechanical movement control.  In this SoloPCB Designer project, we are building a dual stepper motor driver shield based on two Allegro A4988 ICs which can supply up to 35V and 2A and provide overcurrent and thermal p ...
Read more

›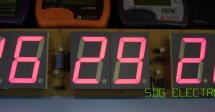 I recently found six 2.3″ red 7 segment displays in my collection which I purchased from Rapid Electronics when they were clearing out non-RoHS stock. Since I have no clock at my work bench I decided to construct one from some prototyping pad board, a Microchip PIC18F26K20 microcontroller and a Dallas DS32KHZ temperature compensated 32.768kHz crystal. The displays I used are SA23-12SRWA, which don't appear ...
Read more

›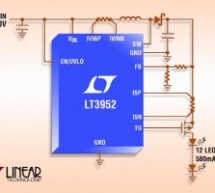 Features 4000:1 True Color PWM™ Dimming 4A, 60V Internal DMOS Switch Wide Input Voltage Range: 3V to 42V 0V to 60V Output Current Regulation with Monitor PMOS Switch Driver for PWM and Output Disconnect LED Short-Circuit Protection and SHORTLED Flag Internal Spread Spectrum Frequency Modulation Constant-Current and Constant-Voltage Regulation Input Current Limit and Monitor Adjustable Frequency: 200kHz to 3 ...
Read more

›