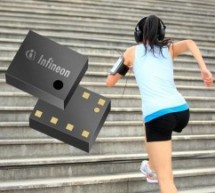 Delivering accurate and stable performance across a wide temperature range, the DPS310 is ideal for indoor navigation and assisted location applications – such as floor detection in shopping malls and parking garages– and outdoor navigation where it can help to improve navigation accuracy or support 'dead reckoning' when GPS signal is not available. In addition, the ability to provide accurate data for calc ...
Read more

›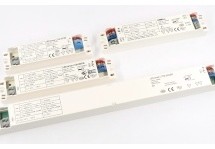 Power supplies for LED lighting (so called drivers) are available from many producers, in a various qualitative level. Why to decide just for the LT series from German company Friwo? Here are few reasons: • precise design, safe operation and a long lifetime • voltage and current regulation in one device • high efficiency and a possibility of dimming in a range of 0-100% directly via a CTRL pin • modules are ...
Read more

›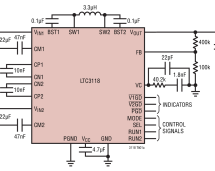 Features Integrated High Efficiency Dual Input PowerPath™ Plus Buck-Boost DC/DC Converter Ideal Diode or Priority VIN Select Modes VIN1 and VIN2 Range: 2.2V to 18V VOUT Range: 2V to 18V Either VIN Can Be Above, Below or Equal to VOUT Generates 5V at 2A for VIN > 6V 1.2MHz Low Noise Fixed Frequency Operation Current Mode Control All Internal N-Channel MOSFETs Pin-Selectable PWM or Burst Mode® Operation Ac ...
Read more

›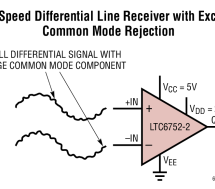 Features Very High Toggle Rate: 280MHz Low Propagation Delay: 2.9ns Rail-to-Rail Inputs Extend Beyond Both Rails Output Current Capability: ±22mA Low Quiescent Current: 4.5mA Features within the LTC6752 Family: 2.45V to 5.25V Input Supply and 1.71V to 3.5V Output Supply (Separate Supply Option) 2.45V to 3.5V Supply (Single Supply Option) Shutdown Pin for Reduced Power Output Latch and Adjustable Hysteresis ...
Read more

›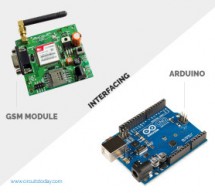 In this article, we are going to see how to interface GSM Module to Arduino. There are different kinds of GSM modules available in market. We are using the most popular module based on Simcom SIM900 and Arduino Uno for this tutorial. Interfacing a GSM module to Arduino is pretty simple. You only need to make 3 connections between the gsm module and arduino. So lets get to business! A GSM Module is basically ...
Read more

›
Today during Opening Conference at Maker Faire Rome, Josh Walden Senior Vice President of Intel Corporation and Massimo Banzi, co-founder of Arduino, announced the upcoming release of Arduino 101 (U.S.) and Genuino 101 (outside the U.S.). The board features a 32-bit Intel® Quark™ microcontroller for minimal power consumption, 384 kB of flash memory, 80 kB of SRAM (24kB available for sketches), an integrated ...
Read more

›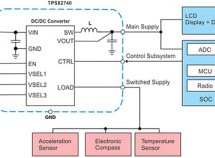 The wearables market is booming. Statistics aggregator web portal Statista, notes that the global market will be worth over $7 billion this year and $12.6 billion by 2018. Although the potential rewards are high, this is not an easy market to enter. Designing smart watches or fitness bracelets is tough; consumers expect lots of functionality, smartphone connectivity, compact form-factor, light weight, and l ...
Read more

›
Thermal imaging cameras find their place in many industrial segments also because they´re still more affordable. At the same time, top-class full-featured IR cameras are available in a midle price level. This is also a case of FLIR E6 and E60 cameras. Flir E6 Advanced camera with a big 3" display, 160x120 px (IR) + 640x480 px (camera for a visible spectrum). Possibility to combine images from infra and visi ...
Read more

›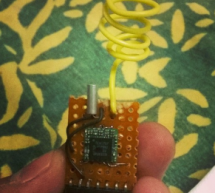 One fine day while i was rummaging through the part bin, I found an old project that probably was never completed ! FM Radio ! I tried to make one when i was in 7th grade, waiting at the counter of a dingy electronics repair shop for anyone to pay attention to the parts list gathered over the internet ( Dial up days ! ). At that time, i just jotted down all i could from the internet and went straight to the ...
Read more

›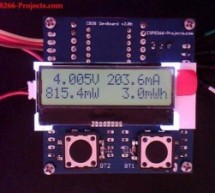 One of the main problem in battery powered projects is to choose/use the proper battery size/model/type. As market is flooded now with a lot of low quality batteries claiming thousands of mAh ( Ultrafire fakes stories is just an example) the only way to proper check them is to run a set of tests. A simple basic tester that will be able to monitor over the entire battery lifetime at least few parameters like ...
Read more

›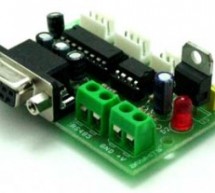 C020 This project is a RS232 to RS485 interface module Description This project provides a simple and easy solution to connect your computer to a RS485 Network in either Receiver or Transmitter mode. This circuit has been designed around popular MAX232 and MAX485 interface IC. An Onboard 9 pin female "D" connects this PCB to the Serial Port cable (not supplied with the Kit). Connector J1 and J2 provide the ...
Read more

›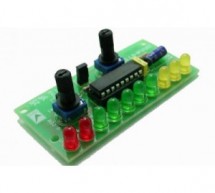 This project is a 12V Lead Acid Battery Voltage Monitor Description 12V Lead Acid Battery Monitor is a simple project which tells you the voltage of your Lead acid battery visually with the help of 10 LED's.  This project is based on the popular LM3914 IC from Texas Instruments. The LM3914 senses the voltage level at the input pin and drives the 10 light emitting diodes based on the voltage detected on inpu ...
Read more

›