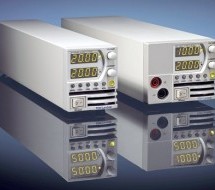 Imagine a laboratory (testing) power supply able to provide a virtually any function. Switching on, drop-out, repeated switch-on and many other functions, by which we can test our product in a "single shot" - those are programmable laboratory power supplies from company TDK Lambda. Perhaps the biggest advantage of programmable power supply is the fact, that there´s no need to adjust, watch, set at testing i ...
Read more

›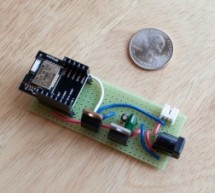 What's an Apple Watch good for? How about unlocking doors with just a tap on an app? We figured out how do something no one else has done for under 150 bucks, using standard door-strike hardware, our custom app, and a tiny RFduino microcontroller. In this Weekend Project we'll show you exactly how to do it. We started this project to help solve a real-world problem: prevent our employees from being locked o ...
Read more

›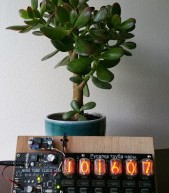 If you've poked around the internets where electronics hobbyists collect, it is likely that you are acutely aware of our incontrovertible affinity for building timekeeping clocks.  It is similarly unlikely that you have been able to evade the plenitude of nixie tube based projects.  There is a reason for this. Nixie tubes are cool.  They have great aesthetic appeal with their difficult-to-photograph, warm o ...
Read more

›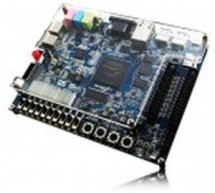 The standard Linux SD-Card images that you can get for the DE1-SoC board from the Terasic website have the SSH daemon enabled by default. Through this SSH connection it is possible to log in from a remote terminal or upload files SCP. However, by default you always have to enter a password. This short guide will show how to configure the systems to use SSH keys so no passwords are needed anymore. Furthermor ...
Read more

›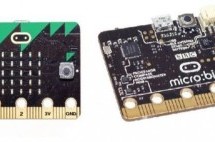 The device - which features a programmable array of red LED lights - includes two buttons and a built-in motion sensor that were not included in a prototype shown off in March. But another change means the product no longer has a slot for a thin battery. That may compromise its appeal as a wearable device. An add-on power pack, fitted with AA batteries, will be needed to use it as a standalone product. The ...
Read more

›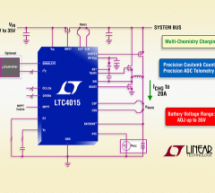 Features Multichemistry Li-Ion/Polymer, LiFePO4, or Lead- Acid Battery Charger with Termination High Efficiency Synchronous Buck Battery Charger Digital Telemetry System Monitors VBAT, IBAT, RBAT,NTC Ratio (Battery Temperature), VIN, IIN, VSYSTEM, Die Temperature Coulomb Counter and Integrated 14-Bit ADC Wide Charging Input Voltage Range: 4.5V to 35V Wide Battery Voltage Range: Up to 35V Input Undervoltage ...
Read more

›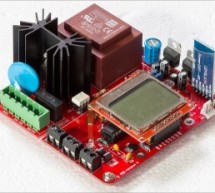 Welcome to the never ending saga of Andy and his reflow controllers. About a year ago I published a project writeup showing how I built a PID-based reflow controller. It featured a 640×360 graphical LCD from the Sony U5 Vivaz mobile phone and was all-surface mount. It worked well and continues to serve me well to this day but I always thought that there were improvements that I could make in several areas. ...
Read more

›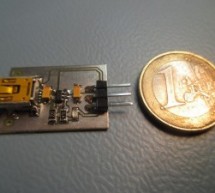 Li-ion cells become more and more popular due to their capacity and reasonable prices. In this entry I will show how to build a simple li-ion battery charger based on MCP73831 chip. It's a quite useful device for DYI projects,in addition its cost is only around 1,5 euro. The device uses USB port as a power supply (mini-USB connector). I use the standard gold-pins as an output socket. There're three of them, ...
Read more

›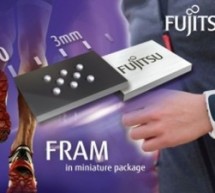 The 1Mbit SPI FRAM is in an 8-pin wafer level chip scale package (WL-CSP) which is an additional package variant to the existing product MB85RS1MT. In comparison to the industry standard SOP-8 package, the new WL-CSP package, which measures 3.09 x 2.28 x 0.33 mm, reduces the surface mounting area by 77%, and the device height by 80%. The WL-CSP package makes FRAM a non-volatile memory solution for wearable ...
Read more

›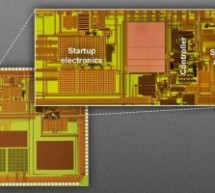 The latest buzz in the information technology industry regards "the Internet of things"—the idea that vehicles, appliances, civil-engineering structures, manufacturing equipment, and even livestock would have their own embedded sensors that report information directly to networked servers, aiding with maintenance and the coordination of tasks. Realizing that vision, however, will require extremely low-power ...
Read more

›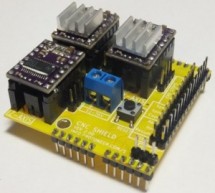 Do it yourself CNC projects are popping up everywhere and we decided that we wanted to contribute to the growth. Here are a few of our design goals: Modular Design – We wanted to do more than just keep cost down. We wanted things to be reusable and up-gradable. (Arduino , Individual Stepper Motor Drivers and more…) Compact Design – Squeezing a 4 axis design into a board the same size and Arduino Uno. Openso ...
Read more

›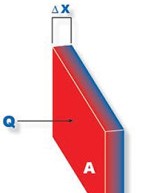 Thermal Conductivity: A measure of the ability of a material to transfer heat. Given two surfaces on either side of a material with a temperature difference between them, the thermal conductivity is the heat energy transferred per unit time and per unit surface area, divided by the temperature difference 1. Thermal conductivity is a bulk property that describes the ability of a material to transfer heat. In ...
Read more

›