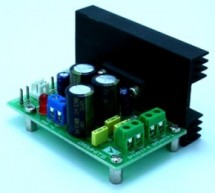 Description The small 2 Channel amplifier constructed around Sanyo's LA4445 IC delivers 5.5Watts +5.5 Watts at 4 ohm load, supply in 12V DC 2Amp, Input impedance 30K. Specifications Dual Channels output : 5.5W Minimum External Parts Very small pop noise at the time of power supply ON/OFF Good ripple rejections Small residual noise Built-in protectors 1. Thermal Protector 2. Overvoltage Surge Protector Stand ...
Read more

›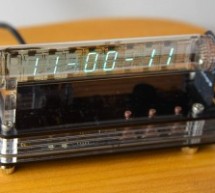 We showed a demo of this clock at Maker Faire Tokyo 2014 and it is now available in our online shop! VFD Modular Clock IV-18 SMT edition is a special solder-free kit version of the original VFD Modular Clock . The kit comes with all electronics pre-soldered, but you still assemble the enclosure yourself. Features: IV-18 8-digit Russian VFD Display Tube Open source mbed based firmware LPC1347 ARM Cortex-M3 6 ...
Read more

›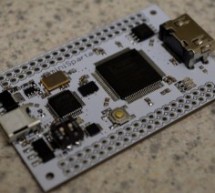 The miniSpartan3 is our new, low cost, tiny, FPGA kit.  It starts at just $29, and there is a more powerful FPGA chip available for $39. Features: The Spartan 3A XC3A50 FPGA ($29), or the Spartan 3A XC3A200 FPGA ($39) from Xilinx. An on-board USB JTAG Programmer to power and program your FPGA. An on board USB to Serial Interface. One HDMI  output port. 41 digital I/O pins. A 4-channel analog to digital conv ...
Read more

›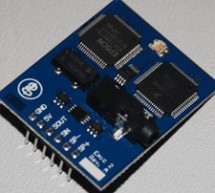 The Emic 2 Text-to-Speech Module is a multi-language voice synthesizer that converts a stream of digital text into natural sounding speech. Using the universally recognized DECtalk text-to-speech synthesizer engine, Emic 2 provides speech synthesis capabilities for any embedded system via a simple command-based interface. Parallax, Inc. is the exclusive manufacturer of Emic 2. For questions and technical su ...
Read more

›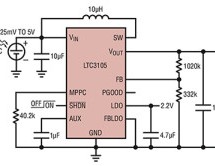 Indoor lighting offers a convenient energy source for many applications but lacks the high-power levels of solar energy. In fact, indoor lighting energy-harvesting systems face a number of challenges that differ subtlety from those encountered in solar-energy harvesting. Nevertheless, engineers can quickly implement energy-harvesting designs using a variety of components and specialized devices from manufac ...
Read more

›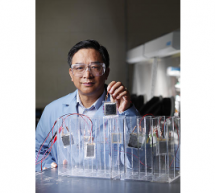 Dendrites – thin conductive filaments that form inside lithium batteries – reduce the life of these cells and are often responsible for them catching fire. Scientists working at the Pacific Northwest National Laboratory (PNNL) of the US Department of Energy claim to have produced a new electrolyte for lithium batteries that not only completely eliminates dendrites, but also promises to increase battery effi ...
Read more

›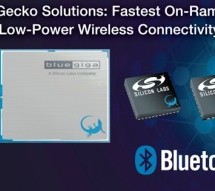 NUREMBERG, Germany--(BUSINESS WIRE)--Silicon Labs (NASDAQ: SLAB), a leading provider of wireless connectivity solutions for the Internet of Things (IoT), today unveiled a complete Bluetooth® Smart solutions portfolio designed to help developers minimize the energy consumption, cost and complexity of wireless IoT designs. Silicon Labs' recent acquisition of Bluegiga, a leading supplier of wireless modules an ...
Read more

›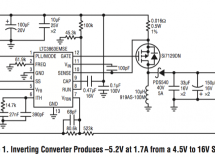 There are several ways to produce a negative voltage from a positive voltage source, including using a transformer or two inductors and/or multiple switches. However, none are as easy as using the LTC3863, which is elegant in its simplicity, has superior efficiency at light loads and reduces parts count compared to alternative solutions. Advanced Controller Capabilities The LTC3863 can produce a –0.4V to –1 ...
Read more

›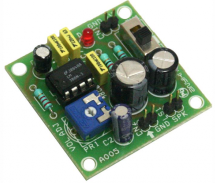 Description The Mini Audio Amplifier project is a good choice for battery operated gadgets.  It is based on Texas instruments LM386 IC, provides high quality Audio. Specifications Wide power supply input 6 to 12 VDC 500 mW output @ 8 Ohms load Takes standard audio signal as input Low quiescent current drain 4 mA IC The quiescent power drain is only 24 mW when operating from 6 VDC Onboard preset for volume a ...
Read more

›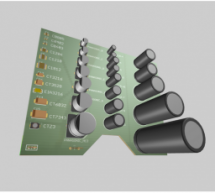 Overview 3D BRD Viewer is a free tool to visualize CadSoft EAGLE PCB Designs in 3D. You can drag your .brd file anywhere on this page and have a full 360 degree view of how your board will appear after assembly. Models The tool currently has close to two hundred 3D models of different components. We've tried to include the most used packages, but we can't account for every device out there, and probably you ...
Read more

›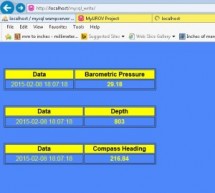 Being new to Arduino I was a bit overwhelmed by the different ways to do things. So this is what I came up with! I am using an Arduino UNO R3 clone but the connections I believe are the same for most Arduino's or can be easily modified for your particular model. This project is the beginning of a UROV that I am building from the ground up and this is my first attempt to work with Arduino. I do not want to t ...
Read more

›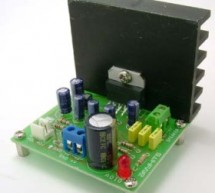 20W Bridge Audio Amplifier project, based on the TDA2005 IC, The TDA 2005 IC is class B dual audio amplifier, specifically designed for car radio applications etc. Specifications: Power supply input : 18 VDC Output power : 20 W, 4 Ω IC built in Thermal Shut-down, Load dump voltage surge protected Terminal pins for connecting left and right audio signal inputs Berg Connector for connecting Potentiometer (POT ...
Read more

›