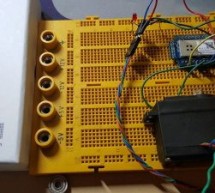 Position control using wifi from a smartphone sounds too good to be true? Do it with MKR1000. Story Many position control use steppers because they are easy to deal with and are cheap. RC servos are easy and cheap too, but they are limited to half revolution. Continuous rotation servos can do more than half revolution but we cannot control position. This projects adds an inexpensive magnetic encoder that fi ...
Read more

›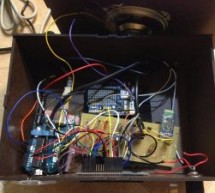 This project combines Atomic Time keeping with local weather station, and additional cool projects using Arduino and Raspberry Pi. Introduction I was looking for a cool way to use the features of the Adafruit GPS module for a practical purpose, and Tony DiCola's Arduino GPS Clock inspired me to create a GPS controlled atomic clock, with the addition of a weather station. What we did The first step is to wir ...
Read more

›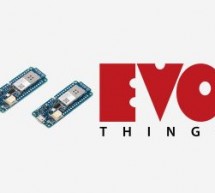 This simple project shows how to make an app that controls an Arduino MKR1000 board with Evothings Studio by communicating over the TCP. Story MKR1000 is a powerful board that combines the functionality of the Zero and the Wi-Fi Shield. It's based on the Atmel ATSAMW25 that is part of the SmartConnect family of Atmel Wireless devices, specifically designed for IoT. It offers the ideal solution for makers se ...
Read more

›
Despite its popularity among hobbyists and electronics enthusiasts, the Arduino has become infamous among professional embedded systems developers. I must admit that for the longest time I also viewed the Arduino as so simple it was nearly useless for professional developers. But I have changed my mind. I've found that on a number of occasions over the last few years, rapid prototyping using Arduinos and Ar ...
Read more

›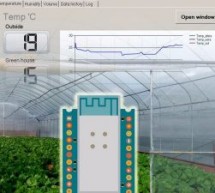 Be kind to your plants! Learn about the green house environment using MKR1000 and sensors. Control soil humidity and air conditions! Story Grow plants and vegetables more aware of their environment conditions. Simply by using a MKR1000 Requirements for Plant Growth Plant growth depends of several ideal environment conditions such as temperature, humidity, light and other mineral nutrients or oxygen. ...
Read more

›
Most hobbyists and many professionals use Eagle CAD as a daily tool in designing schematics and laying out PCB. I'm going to share with you the most important tips and tricks for using Eagle CAD, which make my work much easier and faster. Tip #1: Keep One Hand on the Keyboard, One on the Mouse I see a lot of friends and colleagues use the mouse as their main tool for routing and selecting tools in the sideb ...
Read more

›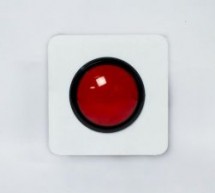 Learn how to connect a simple web app written in JavaScript to Arduino Cloud. Story Following this tutorial you are going to learn how to make your Arduino or Genuino MKR1000 or WiFi Shield 101 interact with a simple webpage hosted in a browser via Arduino Cloud. Connect to Arduino Cloud If this is the first time you are using Arduino Cloud we highly encourage to follow the getting started guide. Start by c ...
Read more

›
Our Kickstarter campaign has ended, what a journey!  Thank you SO MUCH to each and every one of you, you have been a huge part of the next step for Technology Will Save Us.  We're now busy producing your Movers, painting rainbow snap bands, packaging everything and getting the coding platform ready for your awesome inventions!  You can stay up to date with the Mover journey by signing up to our email update ...
Read more

›
Pick N Place robot is a basic level robot for beginners and leaders to learn all about the laws & concepts of Physics, Electronics & Mechanics hence it helps one to inherit this knowledge as one is implementing it. It helps you to get a feel of what robotics is all about. Features: Arduino programming Bluetooth Application based Android smartphone control Wheel with track belt drive Pick and place o ...
Read more

›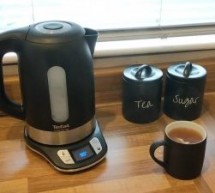 Make a smart kettle for under £60 using Alexa and Arduino. Introduction Why make two trips to the kitchen, or hang around waiting for the kettle to boil when you can just ask Alexa to put the kettle on? This project uses as few components as possible and is really easy to follow but it does involve tinkering with mains powered devices and water. So be careful and always make sure the kettle is unplugged whe ...
Read more

›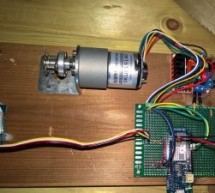 Automating a chicken coop with sensors and actors, using an Arduino MKR1000 and the Blynk internet dashboard. Introduction To protect our new chickens from the different predators, an automatic door is needed. We had a look on the available solutions on the market, but none could meet our requirements: Remote monitoring and control by using an app Possibility to add additional sensors and actors to measure ...
Read more

›
Have you ever had that terrible feeling that adding a load resistor or 'pull down' to your sensor is messing up all your analogue readings? Maybe you're wondering why we'd want to spoil a perfectly good circuit by putting in a load resistor at all? For many years I found that I would get strange, unpredictable, readings from my sensor related projects at the maximum and minimum locations when using analogue ...
Read more

›