This Design Idea gives two versions of an indicator light that changes from green to red as a battery discharges. There are many circuits that do this sort of thing, but all the ones I have seen are too complex and costly for my taste. This DI shows a method that uses an absolute minimum of low cost parts: a dual-color LED and four other parts. Figure 1 shows the simplest version. With 9V on B+ only the gre ...
Read more

›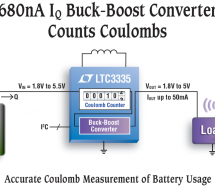 Features 680nA Input Quiescent Current (Output in Regulation at No Load) 1.8V to 5.5V Input Operating Range Selectable Output Voltages of 1.8V, 2.5V, 2.8V, 3V, 3.3V, 3.6V, 4.5V, 5V Integrated Coulomb Counter Measures Accumulated Battery Discharge ±5% Battery Discharge Measurement Accuracy Programmable Peak Input Current of 5mA, 10mA, 15mA, 25mA, 50mA, 100mA, 150mA, 250mA Up to 50mA of Output Current Up to 9 ...
Read more

›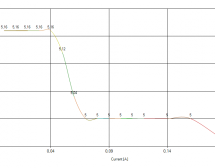 USB Power supply Active Load Tester or short PAL Tester is unit designed for testing the quality of the power supplies. Idea was to create low-cost, precise device for simultaneous measurement of Voltage and Current drawn from the device under test. This is one of my weekend projects that I have decided to release to the public. All source files can be found on projects GitHub page. Device Features: Open So ...
Read more

›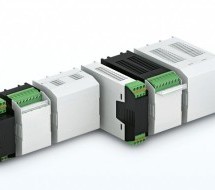 Searching for a compromise between the quality (materials, design,…) and production costs is a theme at development of every device and naturally – also at development of components. Also from this reason on the market can be found enclosures with a various wall thickness, with various temperature resistance, etc. and so everyone can choose according to requirements of a designed/produced device. EH basic s ...
Read more

›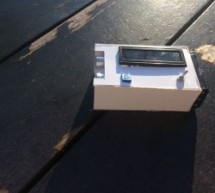 Hey Everyone Today I hope to teach you all about ultrasonic sensors and hopefully by the end you'll have a nice little digital tape measure of your own to use as you please. Enjoy This is my second version of this project so if you can get it as small or just don't feel like dealing with the Arduino Pro mini feel free to change it in any way you want. To start off we will need: An Arduino (Im using the Pro ...
Read more

›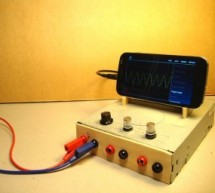 Oscilloscopes and Signal Generators are two essential electronics devices to create and test electronic circuits. Unfortunately, these devices are very expensives for students starting electronics, or makers who want use electronic circuits in their creations just once... The idea of my project is to rethink your smartphone as a portable, powerful and secured platform, able to simulate an oscilloscope and a ...
Read more

›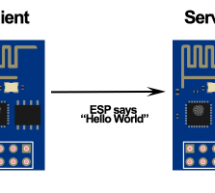 In this project you're going to make two ESP8266 talk with each other. RELATED CONTENT: Like ESP8266? Check out Home Automation Using ESP8266 How it works? You're going to set one ESP as an Access Point (Server) and another ESP as a Station (Client). Then they'll establish a wireless communication and the Client sends a message to the Server saying "Hello World!". Before continue reading this project, pleas ...
Read more

›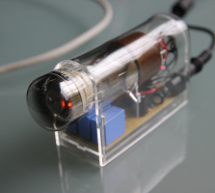 As most electronic engineers and hobbyists do, I have a great respect for the earlier ways of controlling electrons, before it was found out that silicon could be used to miniaturize everything a thousandfold. It is amazing that things like a vacuum, a glow wire and a bunch of strange-looking metal bits can actually do useful stuff. The amazing-ness of it all gets even better if there are visuals involved: ...
Read more

›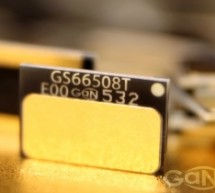 The GS66540C (the picture is of a prior, lower-current part) high current power devices will be revealed for the first time. Part of the company's family of 650V gallium nitride power transistors based on its proprietary Island Technology, these high density devices achieve extremely efficient power conversion with fast switching rates of >100V/nsec and ultra-low thermal losses. The GS66540C is supplied ...
Read more

›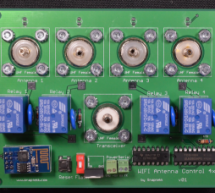 I started playing with electronics back when I was 10 years old in Argentina, where I grew up. Then I got my ham radio operator license when I was 16 years old and I was very active in the ham club and on the air. It was then when I built my first vacuum tube transmitter and refurbished and old receiver (also vacuum tubes) that somebody from the club was throwing away. My interest for science and electronic ...
Read more

›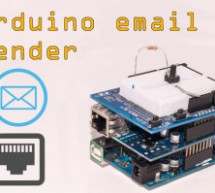 Not long ago, I reached 50 000 views on my ESP8266 Wi-fi module. I was quite amazed and wanted to thank everybody that watched it, liked it and commented on it. On September 2., I published instructable on Weather station and got featured only 15 min after publish. I was very motivated to do more as I see all the views, comments and wanted to say thank you all. Now, let's go to the meat of this project. My ...
Read more

›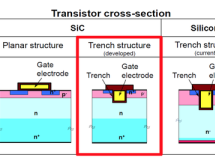 PORTLAND, Ore.—Today Yole Development predicted that power transistors would radically shift from silicon wafers to silicon carbide (SiC) and gallium nitride (GaN) substrates—to achieve higher power in smaller spaces, according to its GaN and SiC Devices for Power Electronics Applications report. One of the big drivers behind the shift is the electric vehicle (EV) and hybrid electric vehicle (HEV) industrie ...
Read more

›