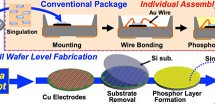 The dominant technology for today's high-brightness LEDs is gallium nitride (GaN) on sapphire or silicon carbide (SiC) substrates. These materials are popular because the resultant LEDs are bright, efficient, and last a long time. However, the chips are tough to manufacture and package into useable devices, multiplying the cost of end products that use them as light engines. Although prices have plummeted i ...
Read more

›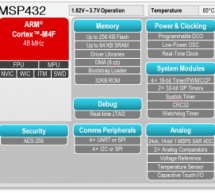 Texas Instruments has launched the MSP-432, a Cortex-M-based microcontroller that aims at providing developers with a higher-performance upgrade path for MSP-430 users while still retaining low-power operation. The 32-bit processor uses an M4F core with FPU and DSP extensions, achieving a CoreMark score of 3.41/MHz and a certified ULPBench score of 167.4, among the highest in its performance class. The devi ...
Read more

›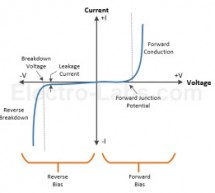 In semiconductor and electronics industry, a diode is a widely used discrete component. It is a significant element in many electronic circuits and applications ranging from low power signal circuits to power rectification. Based on the functions and ratings, there are different types of diodes. However, all semiconductor diodes contain a PN junction to perform their basic operation. Definition of a Diode A ...
Read more

›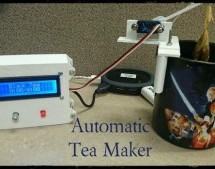 I am scatterbrained. I like to drink hot tea. Oversteeped tea gets bitter. I am easily distracted. The natural choice was to (over)engineer something with inexpensive hobby-grade electronics. Automatic tea timers are hardly new and people have made them from discarded toasters and K'Nex which I have a lot of respect for. People on this site have been making them with Arduinos and Servos for a long time so I ...
Read more

›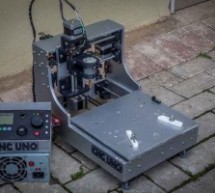 The CNC UNO is a small desktop CNC Mill that can be used for hobby engraving and routing, PCB milling and education. It is mainly made with 3D Printed ABS plastic parts and plywood. Before starting this project, please observe that this machine is not intended for precision work nor for cutting hard materials like metal. As the machine parts are made of plastic and wood, the machine will flex under heavy lo ...
Read more

›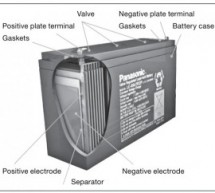 This description could start by a long list of technical improvements of Panasonic batteries. thanks to which they gained a stable place on the top of development in this segment (AGM, expanded positive grid. additives for regeneration from a deep discharge, self-extinguishing container material,...). However those are things, which can be easily checked up from available internet source or even better from ...
Read more

›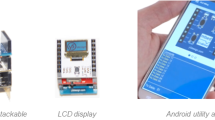 We're a brand new startup with our very first project on Kickstarter. We're offering an electronics prototyping kit, compatible with the mbed online compiler. We have two processor boards (one offers BLE), and a bunch of common interface shields with sensors, LCD display, various outputs, a battery and prototyping board. We're calling our boards "mbugs", a play on the word "embedded", and because they are t ...
Read more

›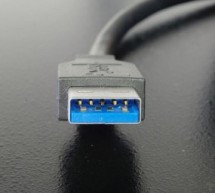 In the last 14 years, the Universal Serial Bus (USB) has become the standard interface to connect devices to a computer. Whether it's an external hard drive, a camera, the mouse, a printer, or a scanner, the physical connection to transfer data between devices generally is a USB cable. The interface is indeed universal. USB technology has been under development since 1993. The first official definition, USB ...
Read more

›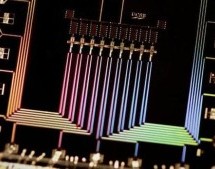 Before the dream of quantum computing is realized, a number of inherent problems must first be solved. One of these is the ability to maintain a stable memory system that overcomes the intrinsic instability of the basic unit of information in quantum computing – the quantum bit or "qubit". To address this problem, Physicists working at the University of California Santa Barbara (UC Santa Barbara) claim to h ...
Read more

›
MHC5883L 3-axis digital compass board. Before you start, make sure that you have: Arduino uno HMC5883L sensor board Nokia 5110 display (pcb version) 2x push-button 1x on/off switch (you can use breadboard to build it easier) I prefer to build my own arduino based circuit by using the ATmega328p uno possessor, but this is optional for you. Buttons are used for turn on or off display leds and to change displa ...
Read more

›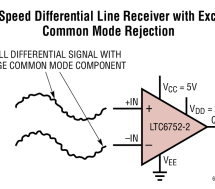 Features Very High Toggle Rate: 280MHz Low Propagation Delay: 2.9ns Rail-to-Rail Inputs Extend Beyond Both Rails Output Current Capability: ±22mA Low Quiescent Current: 4.5mA Features within the LTC6752 Family: 2.45V to 5.25V Input Supply and 1.71V to 3.5V Output Supply (Separate Supply Option) 2.45V to 3.5V Supply (Single Supply Option) Shutdown Pin for Reduced Power Output Latch and Adjustable Hysteresis ...
Read more

›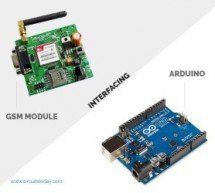 In this article, we are going to see how to interface GSM Module to Arduino. There are different kinds of GSM modules available in market. We are using the most popular module based on Simcom SIM900 and Arduino Uno for this tutorial. Interfacing a GSM module to Arduino is pretty simple. You only need to make 3 connections between the gsm module and arduino. So lets get to business! A GSM Module is basically ...
Read more

›