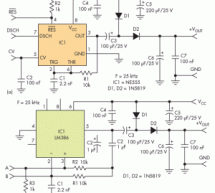 The bipolar NE555 timer IC is widely used in inductorless dc-dc converters, most frequently in doubling and inverting converters. However, another very popular IC, the LM386 audio amplifier, may be a better solution in this application. Note that the results also depend on the specific manufacturer of these multisourced ICs and on the quality of the related components. (We will use only Schottky diodes, to ...
Read more

›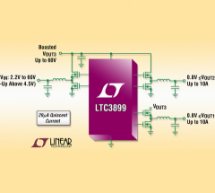 Features Dual Buck Plus Single Boost Synchronous Controllers Wide Bias Input Voltage Range: 4.5V to 60V Outputs Remain in Regulation Through Cold Crank Down to a 2.2V Input Supply Voltage Buck and Boost Output Voltages Up to 60V Adjustable Gate Drive Level 5V to 10V (OPTI-DRIVE) No External Bootstrap Diodes Required Low Operating IQ: 29μA (One Channel On) 100% Duty Cycle for Boost Synchronous MOSFET Phase-L ...
Read more

›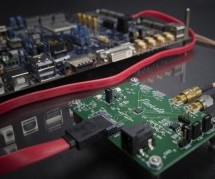 For the first time in history, a prototype radio has been created that is claimed to be completely digital, generating high-frequency radio waves purely through the use of integrated circuits and a set of patented algorithms without using conventional analog radio circuits in any way whatsoever. This breakthrough technology promises to vastly improve the wireless communications capabilities of everything fr ...
Read more

›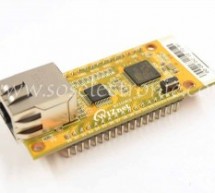 To administrate devices through a web interface is simple, fast and comfortable. Also can be added, that it´s a solution that saves time and money and in a vast majority of cases it´s beneficial for a producer and also a customer. Besides common "network devices" for example for data acquisition (telemetry - when we want a device to send measured data), a network connectivity is still more used at devices, ...
Read more

›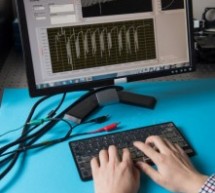 Researchers from several universities, including the Georgia Institute of Technology, are working on a keyboard that can isolate typing patterns -- such as pressure applied to each key and the time spent between strokes -- to accurately identify users. Their findings were published in the journal ACS Nano. Four layers of transparent film on the device, including polyethylene terephthalate, indium tin oxide, ...
Read more

›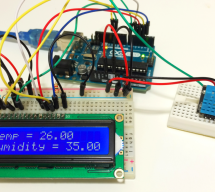 Because of their low cost and small size, DHT11 humidity and temperature sensors are perfect for lots of different DIY electronics projects. Some projects where the DHT11 would be useful include remote weather stations, home environment control systems, and agricultural/garden monitoring systems. The DHT11 is a digital sensor that lets you easily get relative humidity and temperature readings in your projec ...
Read more

›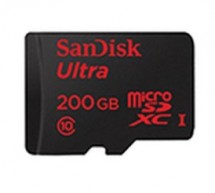 Whether he really said that or not is still up for debate. The quote appeared at the beginning of an editorial written by James E. Fawcette published in the April 29, 1985 issue of InfoWorld and the was attributed to a certain William Gates, chairman of Microsoft in response to a question about why PC-DOS had an upper memory limit of 640 KB. Well, things move on and at the Mobile World Congress in Barcelona ...
Read more

›

Introduction This guide will walk you through the steps neccessary to connect your Bean to another device using Node-RED, a visual programming interface that requires very little coding experience. Node-RED Basics Node-RED is based on Node.js. The Node-RED application runs as a web server, and you customize and manipulate functional "flows" from any computer's browser, local or remote. Every Node-RED app co ...
Read more

›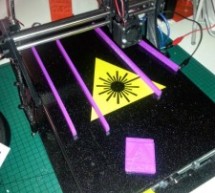 3dpBurner is an open source laser cutter/engraver CNC machine. It is created with the same RepRap concept, by using 3D printed parts and some easy to find "vitamins" (non printed hardware). I tried to design as cheap as possible, by using comon electronics and a "low power" laser (a laser diode). The X/Y working area is fully customisable by simply cutting the rods to desired length. The max object height f ...
Read more

›
This project is about a simple humidity sensor based on 8051 microcontroller. Humidity sensor is also called hygrometer. This circuit can sense relative humidity (RH)  from 20% to 95% at an accuracy of 5%. The humidity information is displayed on a 16×2 LCD display. A relay is also provided which is set to be active when the humidity crosses a certain trip point. The circuit is mains operated and it is very ...
Read more

›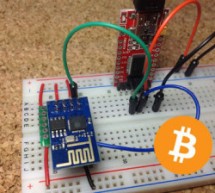 In this project you're going to create a simple HTTP client with an ESP8266 WiFi module. Having your ESP8266 connected to your network, it requests the current Bitcoin price. This is an example on how to  retrieve data from the web. First, flash your ESP8266 module with NodeMCU NodeMCU is a firmware that allows you to program the ESP8266 modules with LUA script. And you'll find it very similar to the way yo ...
Read more

›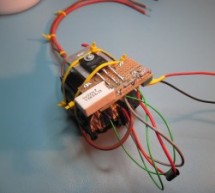 Old CRT monitor or TV is a great source of electronic components that can be used in DYI constructions. One of them is a flyback transformer that can provide 10-30kV output. The input voltage can be in a range from a couple of volts to over a dozen of volts, power consumption is a couple of watts. In my construction input voltage is 9V, power consumption is 5W. A flyback transformer is driven by one or two ...
Read more

›