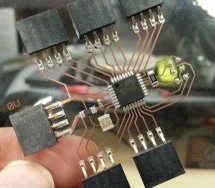 In the last ten years, the technology for manufacturing lightweight, flexible PCBs has made huge progress. Lightweight flex circuits are usually associated with materials like Kapton. The use of those materials is typically limited to high-value applications due to price. Fast forward to 2015, and the landscape has changed dramatically. Printed electronics makes the news on a regular basis. We hear about br ...
Read more

›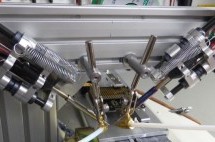 The DIY soldering robot which we have been building in our spare time over the past few months is now working and we have been able to solder some test Raspberry Pi expansion board headers with the machine. Before starting on this robot we looked at the various commercial soldering systems that are available.  Wave soldering machines would have been impractical as the connector is on the top side of the boa ...
Read more

›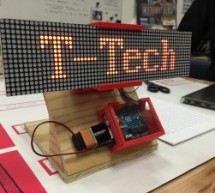 The purpose of this small scale LED marquee is to display messages to our classroom in a more modern and centralized way. In the classroom, this construction would save white board space and is convenient because it can store a large amount of information. It is also fairly simple to program and has a mount, making it easy to place anywhere within the classroom setting. The first step of this project is to ...
Read more

›
The PIC16F628A based heart rate meter is one of the most popular projects published on Embedded Lab. In this article, I am going to show how to replicate the same project using a simpler platform like Arduino. The Arduino heart rate meter will use Arduino Uno, Easy Pulse Plugin, and 4-digit SPI seven segment LED display module. It computes the heart beat rate by processing the analog pulse signal output fro ...
Read more

›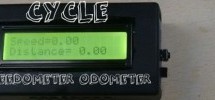 Hey guys, this a instructable of how to make a bike speedometer.Yeah,you read it right the one that we use in car but only for 10$ .Well the first this for you to know is that this is the collaborated project of Mr_DIY_Electrician and paurushthemaker .So back to topic our project is all about a speedometer which has 3 modes as follow:- Speedometer(for speed) and odometer(for distance) Task1.-Cover 20 miles ...
Read more

›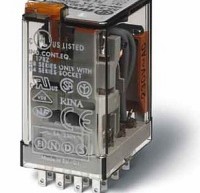 As we know, a relay is a very versatile component, able to realize also various "sequential" circuits, when for example by switching one relay we´ll switch on a target device and at the same time we´ll enable (or disable) switching of another relay. In these case, it´s an often demand for a relay to have a sufficient number of poles. Majority of such "logic" circuits can be realized even with a common 1-2 p ...
Read more

›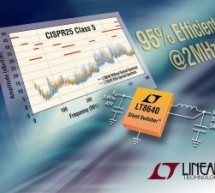 Features Silent Switcher® Architecture Ultralow EMI/EMC Emissions Spread Spectrum Frequency Modulation High Efficiency at High Frequency Up to 96% Efficiency at 1MHz Up to 95% Efficiency at 2MHz Wide Input Voltage Range: 3.4V to 42V 5A Maximum Continuous Output, 7A Peak Transient Output Ultralow Quiescent Current Burst Mode® Operation 2.5μA IQ Regulating 12VIN to 3.3VOUT Output Ripple < 10mVP-P Fast Mini ...
Read more

›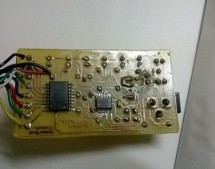 Buzz..Buzzzz..buzzzzzzzz .. That is how a lone mosquito irritates you in the middle of the night trying to convince you that his lullaby is helpful. Insignificant or not, But truly that is the underlying inspiration for this project. The Mosquito repellents have this obnoxious smell that I would not like to sleep in and these loner mosquitoes who just piss me off by buzzing in the ear, you have to choose a ...
Read more

›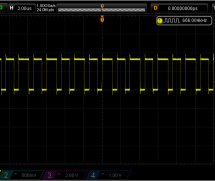 Today I'm going to present some of more advanced capabilities of ADC built in ATSAM3X8E – the heart of Arduino Due. I like the Arduino platform. It makes using complex microcontrollers much simpler and faster. Lets take for example the analog-to-digital converter. To configure it even on Atmega328 (Arduino Uno/Duemilanove) you must understand and set correct values in 4 registers. And it can be much more in ...
Read more

›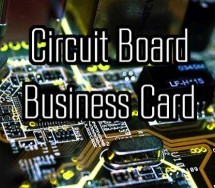 In this instructable I am going to show you how to make your own printed circuit board business card. I feel that these business cards will really help you stand out from the crowd and make a great impression. It might even add one more skill to your resume. Everyone that I have given these cards out to has been really impressed and thought it was a great idea. I have regular business cards as well and I on ...
Read more

›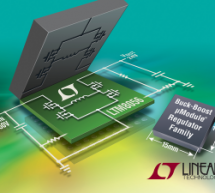 Features Complete Buck-Boost Switch Mode Power Supply Wide Input Voltage Range: 5V to 58V 12V/1.7A Output from 6VIN 12V/3.4A Output from 12VIN 12V/5.4A Output from 24VIN Up to 96% Efficient Adjustable Input and Output Average Current Limits Input and Output Current Monitors Parallelable for Increased Output Current Wide Output Voltage Range: 1.2V to 48V Selectable Switching Frequency: 100kHz to 800kHz Synch ...
Read more

›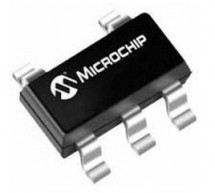 Li-Ion a Li-Polymer cells are becoming a No.1 choice for many applications, where they persuade by high energy density, low weight, low self-discharge and for majority of applications also by their favorable flat shape (Li-Po). Their price is also affordable (in regard to their properties) and so there´s usually only one "difficulty" - to solve charging, or more exactly - overall management of these cells. ...
Read more

›