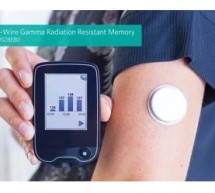 The DS28E80 is a user-programmable nonvolatile memory chip. In contrast to the floating-gate storage cells, the DS28E80 employs a storage cell technology that is resistant to gamma radiation. The DS28E80 has 248 bytes of user memory that are organized in blocks of 8 bytes. Individual blocks can be write-protected. Each memory block can be written 8 times. The DS28E80 communicates over the single-contact 1-W ...
Read more

›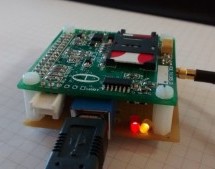 Hi all! Here's the new project where I'm working a couple of days. Since I develop the SIM900 module and test it, I don't work with it. Also, I've got at home some samples of the MCP2200 USB bridge that I want to test it. So make an USB interface for this board was the perfect idea! This allows to use the SIM900 board with a PC, Raspberry or similar, with the plus of no need external power supply or control ...
Read more

›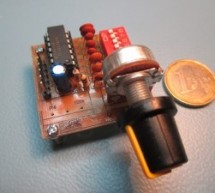 Function generator is a rely useful tool in the lab, a simple version can be build at home, there's a lot of examples on the Internet, some are much more complex and powerful, but this one is intended to be really simple and cheap. It can be also built-in in some bigger projects that also requires a generator. The generator can output (only) square signal with adjusted frequency and pulse width. The amplitu ...
Read more

›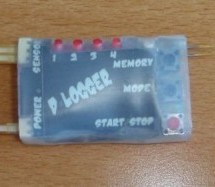 Para quem pratica este hobby sabe que a temperatura do motor é muito importante, não só para o desempenho mas também para garantir o bom funcionamento e durabilidade do motor. Ele regista a temperatura do motor do meu helicóptero durante o voo 2 vezes por segundo e armazena-a na memoria. This circuit is a small  "on-board" temperature recorder for RC models. For those who practice this hobby know that the e ...
Read more

›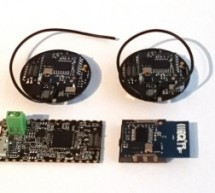 The Internet of Things has a different meaning for different people. For some, it means monitoring room temperatures from a mobile phone, whereas for other, it is controlling garden lighting from a laptop computer. For sports-minded people, it might mean logging their heart rate in real-time to a cloud service. Is there a common denominator between this wide range of different applications? Our answer is Ai ...
Read more

›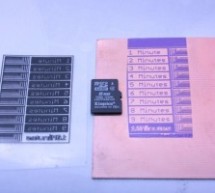 What do PCB production and fake fingernails have in common? They both use UV light sources of high intensity and, as luck would have it, those light sources have exactly the same wavelength. Only the ones for PCB production are usually quite costly and the ones for fake fingernails are a bit more competitively priced. This instructable is about how to use such a device to build a low cost light source, suit ...
Read more

›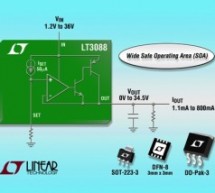 Features Extended Safe Operating Area Maximum Output Current: 800mA Stable with or without Input/Output Capacitors Wide Input Voltage Range: 1.2V to 36V Single Resistor Sets Output Voltage Output Adjustable to 0V 50μA SET Pin Current: 1% Initial Accuracy Output Voltage Noise: 27μVRMS Parallel Multiple Devices for Higher Current, Heat Spreading and Lower Noise Pin Compatible Upgrade to LT1117 Reverse-Battery ...
Read more

›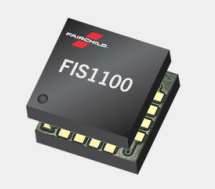 World's first consumer IMU to provide pitch, roll, and yaw specifications, includes proprietary AttitudeEngine motion processor for longer battery life, simpler adoption and enhanced user experience SAN JOSE, Calif. – June 16, 2015 – Fairchild (NASDAQ: FCS), a leading supplier of high-performance semiconductor solutions, today launched the FIS1100 6-axis MEMS Inertial Measurement Unit (IMU), the company's f ...
Read more

›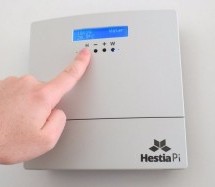 Okay, there are too many open source home automations out there but whenever I tried to look into making any of these I ended up with a bitter taste because of one or a few of the following reasons: The software part was open but the hardware was based on boards either too complicated to produce myself economically or simply proprietary that I could only buy ready The sensors/parts were too expensive It was ...
Read more

›
Extraordinary price-attractive modules from company HOPERF Micro-electronics specializing to RF modules and a wireless signal transmission were introduced to you in our article HOPERF - universal RF modules for surprising prices. This time we come with a novelty - module RFM95SW with a "LoRa" suffix, indicating membership with a "Long Range" family of modules. Long range of HopeRF LoRa modules is reached by ...
Read more

›
The Geiger–Müller counter is a relatively simple tool to measure ionizing radiation. To increase sensitivity, construction presented here contains three (instead of one as usually) soviet STS-5 lamps. This is important for measurements of natural sources of (low) radiation like soil, rocks (an article about my trip with Geiger–Müller counter on Śnieżka mountain). When high voltage (typically 380-420V) is ap ...
Read more

›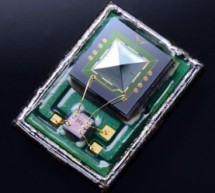 PORTLAND, Ore. — In its rush to get to market "while the iron is hot," Vesper Technologies Inc. (Boston) has announced what it still claims is the industry's highest signal-to-ratio (SNR) for a high-definition (HD) microelectromechanical system (MEMS) microphone, even though it is scaled back to 68dB rather than the astounding 70dB SNR MEMS mic they previously promised. "Our roadmap now calls for the 70dB v ...
Read more

›