Description Stepper motors are ubiquitous in hobby robotics projects: If you make a robotics or automation project today, it is very likely you will use them. Almost all DIY projects from 3D printers and CNC mills, to air hockey and juggling robots use them. However in industrial automation, brushless servomotors have taken over, and it's clear why: They don't lose steps, are much more powerful, efficient, ...
Read more

›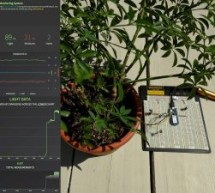 Real time plant monitoring system to view temperature, light exposure and moisture. Story This is a simple plant monitoring system made using the MKR1000, Standard Firmata Wifi sketch along with Johnny-Five and Node. I started off by loading the MKR1000 with the StandardFirmataWifi sketch. This will allow us to communicate with the board using Johnny-Five. Open Arduino IDE File -> Examples -> Firmata ...
Read more

›
A weather station is a fun project that teaches you a ton about electronics with the added benefit being an actually useful little device. The project requires a bunch of cheap parts and sensors totaling less than $15, and the whole thing ends up fitting in your hand. The station creates a web site that monitors temperature, dew point, humidity, pressure, light index, and rain (Thingspeak channel). It's a p ...
Read more

›
Pretty much. I was born in the nineties, and the first personal computer my family bought (a $3000 screamer with a 300 MHz Pentium II, 256 MB of RAM, and the optional Boston Acoustics speaker system) ran Windows 95. Also, this isn't the first time I've installed an old operating system on a watch. Here's a video of my Apple Watch running Mac OS 7.5.5: But How? Unlike the above port of the Mini vMac emulator ...
Read more

›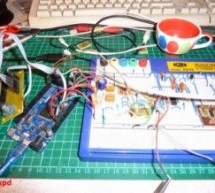 Consider this the "Blinky LED" of the anduinoWiFi shield! Motivation Implementing an IoT prototype utilizing an Arduino that doesn't natively support WiFi can be cumbersome. Sure there are some pretty good options for native support. The MKR1000 natively supports WiFi, but this ease comes at a price. The SAMD21 is essentially half as powerful as the SAM3X8E on the Due. Why not have the best of both worlds? ...
Read more

›
In this instructable, I will take you along on my journey of building this WiFi Outlet. Step 1: Parts The final box will contain: ESP8266 (any version will do) 5V Relay Module AMS1117 Low Drop Out Regulator 1K Resistor Duplex Outlet Wall Box Wall Plate Cellphone Charger (5V output) Power Cord Only needed while programming the ESP8266: FTDI Usb to Serial Converter (3.3V version) Some jumper wires Step 2: WAR ...
Read more

›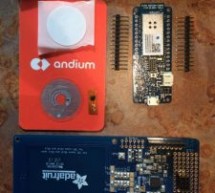 "You just say what the thing does and then you add '-er'." Replenisher keeps your fridge, office...stocked! Just scan! "I'm going on break!" Story TL;DR; This project utilizes the AmazonDRS Arduino library to initiate frictionless purchases on Amazon by scanning NFC tags. Looking for some help getting started with AmazonDRS Dash Replenishment for Arduino and still need to get your Amazon accounts setup, aut ...
Read more

›
The new Type-C USB connector is the latest addition to the USB connector standards. It offers reversible plugs, direction independent cables, USB3.1 speeds, and 3A charging in a connector only a little bigger than the USB 2.0 MicroB connector. In order to add these capabilities the plugs and connectors have additional configuration pins to allow devices to negotiate their state. Supporting the configuration ...
Read more

›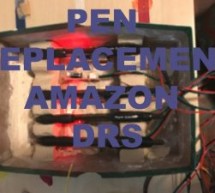 A pen holder that determines when there are two or less pens and triggers an Amazon pen set replacement. Story I used the Arduino MKR1000 as the microcontroller to create my Pen Replacement system. I used the MKR1000 because it is wifi enabled and there is a great resource for connecting to Amazon DRS with an internet connected Arduino. Make sure that the Arduino software is updated completely before adding ...
Read more

›
From the minds at http://arduinotronics.blogspot.com/ Important Update! Since so many people were having problems with the INA125P, we now have a new and improved version that uses the Hx711 24bit ADC amplifier module. http://arduinotronics.blogspot.com/2015/06/arduino-hx711-digital-scale.html My goal was to create a programmable scale for weighing objects, parts counting, even directing product flow on a c ...
Read more

›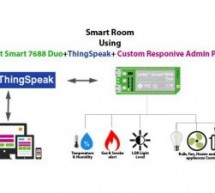 This Project will demonstrate you to control & monitor your room through my custom designed responsive web app. Story After Creating MKR1000 Surprise Room Decoration I decided to make another project to monitor and control my Parents room. Like you are out of home in day and working in a office long night but you don't know what's going on in your parents room. You want to monitor you parents room, what ...
Read more

›
You can download our e-book 'Learn Arduino from Scratch' from this link Few weeks ago I heard my nephew (aged 7) complaining of the dark at night. Basically he was afraid ? So I decided to put knowledge into practice and build a night lamp for kids. Since the project was intended for kids, I thought of making the lamp change color every now and then. It should also be sensitive to light so that if the room ...
Read more

›