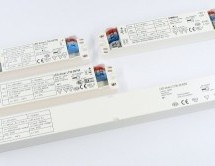 Power supplies for LED lighting (so called drivers) are available from many producers, in a various qualitative level. Why to decide just for the LT series from German company Friwo? Here are few reasons: • precise design, safe operation and a long lifetime • voltage and current regulation in one device • high efficiency and a possibility of dimming in a range of 0-100% directly via a CTRL pin • modules are ...
Read more

›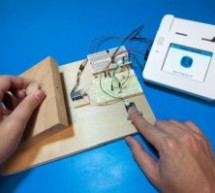 We built a biometric fingerprint-controlled lock prototype. A fingerprint scanner is used to capture and store the fingerprints of authorized users. When the scanner recognizes a user, a solenoid plunger disengages and opens the lock Parts List: The fingerprint scanner module is powered by an ARM Cortex M3 CPU, which control ...
Read more

›
Features Integrated High Efficiency Dual Input PowerPath™ Plus Buck-Boost DC/DC Converter Ideal Diode or Priority VIN Select Modes VIN1 and VIN2 Range: 2.2V to 18V VOUT Range: 2V to 18V Either VIN Can Be Above, Below or Equal to VOUT Generates 5V at 2A for VIN > 6V 1.2MHz Low Noise Fixed Frequency Operation Current Mode Control All Internal N-Channel MOSFETs Pin-Selectable PWM or Burst Mode® Operation Ac ...
Read more

›
Features 65V Power Switch Current Limit Options of 0.5A (LT8570) or 0.25A (LT8570-1) Adjustable Switching Frequency Single Feedback Resistor Sets VOUT Synchronizable to External Clock High Gain SHDN Pin Accepts Slowly Varying Input Signals Wide Input Voltage Range: 2.55V to 40V Low VCESAT Switch Integrated Soft-Start Function Easily Configurable as a Boost, SEPIC, or Inverting Converter User Configurable Un ...
Read more

›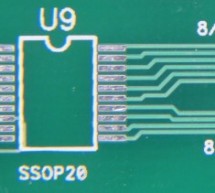 After my initial PCB success with Maker Studio, I uploaded the design files to three more board houses. I had planned to try four or five more, but I started to get the impression that many of the China-based sources used the same fab house, so I stopped at three. Elecrow's basic board fab service supplies 5 or 10 PCBs for $11.90, with a basic international shipping cost of around $7 for 5 boards. Although ...
Read more

›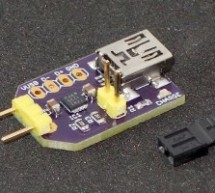 since I really like using LiFePO4 AA and AAA batteries in some of my projects [1][2][3], I finally gave in and built a dedicated charger for them. Previously I used a lab power supply to mimic the constant current/constant voltage charging curve, which worked also fine. But after seeing Patrick Van Oosterwijck nifty LiFePO4wered/USB™ [4], I thought it would be a bit more convenient to charge these batteries ...
Read more

›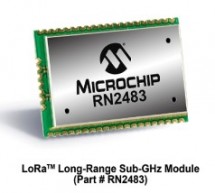 Microchip Technology Inc., has announced the first in a series of modules for the LoRa technology low-data-rate wireless networking standard. The system is designed to allow Internet of Things (IoT) and Machine-to-Machine (M2M) wireless communication offering a range of more than 10 miles (suburban), a battery life of greater than 10 years, and the ability to connect millions of wireless sensor nodes to LoR ...
Read more

›
Using microfluidic passages cut directly into the backsides of production field-programmable gate array (FPGA) devices, Georgia Institute of Technology researchers are putting liquid cooling right where it's needed the most – a few hundred microns away from where the transistors are operating. Combined with connection technology that operates through structures in the cooling passages, the new technologies ...
Read more

›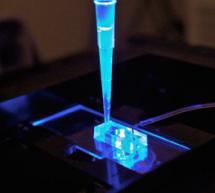 PORTLAND, Ore. — Living beating hearts on-a-chip were recently created from pluripotent stem cells discovered by 2010 Kyoto Prize Winner, Shinya Yamanaka. Bioengineers at the University of Berkeley aim to create all of the human organs on-a-chip then connect them with micro-fluidic channels to create a complete human-being on-a-wafer. "We have learned how to derive almost any type of human tissue from skin ...
Read more

›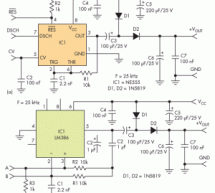 The bipolar NE555 timer IC is widely used in inductorless dc-dc converters, most frequently in doubling and inverting converters. However, another very popular IC, the LM386 audio amplifier, may be a better solution in this application. Note that the results also depend on the specific manufacturer of these multisourced ICs and on the quality of the related components. (We will use only Schottky diodes, to ...
Read more

›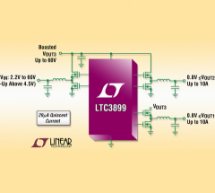 Features Dual Buck Plus Single Boost Synchronous Controllers Wide Bias Input Voltage Range: 4.5V to 60V Outputs Remain in Regulation Through Cold Crank Down to a 2.2V Input Supply Voltage Buck and Boost Output Voltages Up to 60V Adjustable Gate Drive Level 5V to 10V (OPTI-DRIVE) No External Bootstrap Diodes Required Low Operating IQ: 29μA (One Channel On) 100% Duty Cycle for Boost Synchronous MOSFET Phase-L ...
Read more

›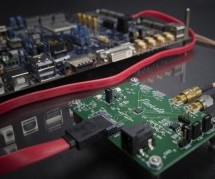 For the first time in history, a prototype radio has been created that is claimed to be completely digital, generating high-frequency radio waves purely through the use of integrated circuits and a set of patented algorithms without using conventional analog radio circuits in any way whatsoever. This breakthrough technology promises to vastly improve the wireless communications capabilities of everything fr ...
Read more

›