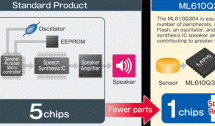 LAPIS Semiconductor, a ROHM Group Company, has recently announced the development of a low power microcontroller that integrates an 8bit low power MCU core, speech synthesis circuit, high efficiency Class D speaker amp, non-volatile memory, and oscillator circuit on a single chip, making audio playback possible by simply connecting to a speaker. The ML610Q304 also provides hardware-based audio playback oper ...
Read more

›
Features Wide VIN Range: 4.5V to 60V (65V Abs Max) Wide Output Voltage Range: 0.8V ≤ VOUT ≤ 99% • VIN Adjustable Gate Drive Level 5V to 10V (OPTI-DRIVE) No External Bootstrap Diodes Required Low Operating IQ: 29μA (One Channel On) Selectable Gate Drive UVLO Thresholds Out-of-Phase Operation Reduces Required Input Capacitance and Power Supply Induced Noise Phase-Lockable Frequency: 75kHz to 850kHz Selectable ...
Read more

›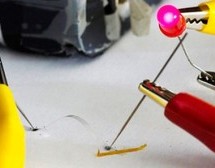 Researchers have successfully transferred monolayer graphene to fibers commonly used in the textile industry. The transparent, flexible material could one day be used to create embedded wearable electronics, such as phones, fitness trackers or MP3 players. Not only is graphene strong and flexible, but it's also the thinnest substance capable of conducting electricity, giving it huge potential for use in sma ...
Read more

›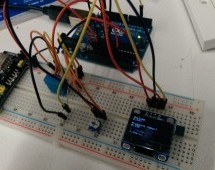 Initial testing. Ignore the humidity sensor, that was for something else. The vacuum gauge outputs 0-10VDC. This had to be changed to a 0-5VDC range using a potential divider so it was compatible with the Arduino. Initial build used a 10k pot in place of a vacuum gauge to make it simpler. The OLED screen simply plugs in over the arduino which made for a nice compact board. A custom pcb would've looked nicer ...
Read more

›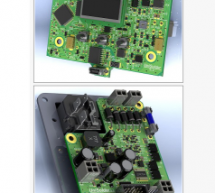 The intention was to build the most universal soldering controller I can think of. It can drive any low voltage (upto 24V) iron with thermocouple or resistive sensor, in series with the heater, or separate. Here is a short list of features: - power: 9-28V, AC or DC - 2 separate heater control channels - 2 independent sensor inputs - current source on any sensor input 3uA - 12mA, wuth 2 bands (x1, x16) and 2 ...
Read more

›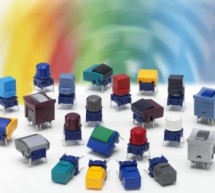 Company MEC, Dutch producer of top-class push-button switches Multimec, Unimec and others comes with good news for developers and producers of electronics. Well-known reliable push-buttons were in majority of cases available in so called standard version (L6, -40...+115°C) and in a high-temperature version (H9, -40...+160°C). From now on, all types will be gradually available only in a "high temperature" ve ...
Read more

›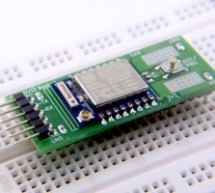 The rise of the ESP8266 WiFi chip was almost overnight with Espressif's open approach and pushing from Hackaday. While no ground-breaking product has yet emerged, the development on the chip are phenomenon. However due to an unknown reason the ESP8266 modules manufacture seems to prefer non-standard 2.0mm pitch connector, which gives a lot of headache to breadboarding lovers like me. This forced me to make ...
Read more

›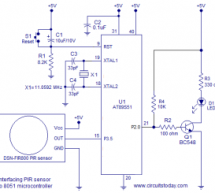 PIR sensors are widely used in motion detecting devices. This article is about interfacing a PIR sensor to 8051 microcontroller. A practical intruder alarm system using PIR sensor and 8051 microcontroller is also included at the end of this article. Before going in to the core of the article, let's have a look at the PIR sensor and its working. PIR sensor. PIR sensor is the abbreviation of Passive Infrared ...
Read more

›
We are often asked on discussion boards, about conflicts between IRremote or IRLib and other Arduino Libraries. In this post, we present a sketch for 'Simple Infrared PWM on Arduino'. This is the first part in a 3 part series of posts. Part 1 shows how to generate the Simple Infrared PWM on Arduino (AKA carrier frequency), using any available IO pin and without conflicting with other libraries. Part 2 will ...
Read more

›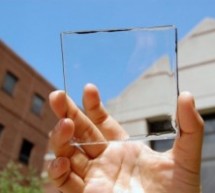 A team of Michigan State University (MSU) researchers has created a transparent solar concentrator able to turn any window (or other sheet of glass, such as the screen for a smartphone) into a photovoltaic solar cell. What makes this development different? The panel is truly transparent. Earlier attempts at building transparent solar cells resulted in panels with tinted glass and/or compromised visibility. ...
Read more

›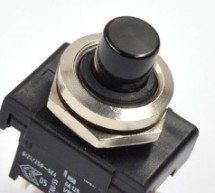 Classic push-button switches are favorite for many decades, maybe also because they´re well known already from the beginnings of electronics. Probably, a nostalgia is not the only reason making them popular, but mainly an easy control, when even an unacquainted person knows, that it´s something "what has to be pushed" to change a status of an electric device.   Exactly a term "to change a status" is importa ...
Read more

›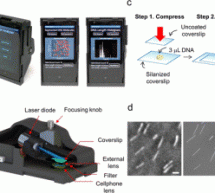 A team of researchers at the University of California, Los Angeles have designed a relatively low-cost smartphone add-on device that turns it into a mobile DNA imaging tool. Techniques using optical microscopy have found numerous applications in biology, chemistry and physics but they require relatively expensive, bulky and complicated instruments that cannot be easily transported outside the lab environmen ...
Read more

›