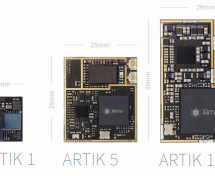 The team has been working night and day, for many months, to build, test and express its vision for a better, more creative and human-centric Internet of Things. We are offering ARTIK as a powerful solution for a future in which technology brings us closer to our environments and to each other. What is ARTIK? It's a family of building blocks optimized for IoT. Each ARTIK module fits a powerful processor, ri ...
Read more

›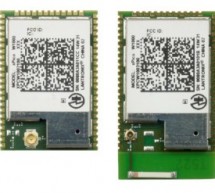 Lantronix xPico WiFi module may be already familiar to you from our articles, for example: xPico WiFi is a dream come true for producers and customers where we also mention the HW compatibility with the xPico module ( wired, serial-to-Ethernet modul). New version - xPico WiFi SMT brings the same functionality as xPico WiFi and as the name saysm it´s intended for a direct soldering by an SMT (reflow) process ...
Read more

›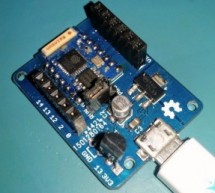 This is a small dev board I designed to make experimenting with and deploying the ESP8266 ESP-03 modules a bit easier. As well as breaking out all the pins to 2.54mm headers it has a position to fit either a DS18B20 temperature sensor or a DHT22 temperature/humidity sensor plus the required pull up resistor. It can be powered from 3.3V or 5V+* if the regulator is fitted and there is a footprint for a micro ...
Read more

›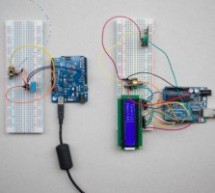 In this project, we will be making a mini weather station that measures temperature and humidity and transmits them wirelessly to a ground station, which displays the readings on an LCD display! It's a fairly easy project and can be used either on its own or part of something bigger. For this project, we will be using: - RF 433 transmitter/receiver module cost: ~2.00 USD - DHT11 Humidity and temperature sen ...
Read more

›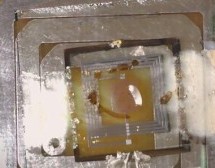 Expanding on previous research into electronic devices that dissolve in water once they have reached the end of their useful life, researchers at the University of Illinois have developed a new type of "transient" electronic device that self-destructs in response to heat exposure. The work is aimed at making it easy for materials from devices that usually end up in landfill to be recycled or dissolved compl ...
Read more

›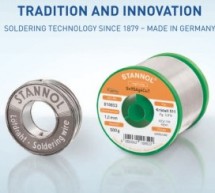 The solder matters, it is an undisputable fact confirmed daily in a development and production of electronics. Hand soldering of prototypes, automated machine soldering, soldering of small SMT components or on the in contrast soldering of big joints of massive connectors, rework, … all that wants a solder optimized for a given usage. As we know, features of a solder wire are determined by an alloy itself (P ...
Read more

›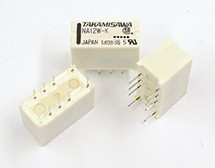 Signal relay is almost an "ideal component" thanks to a practically zero distortion and a total isolation of a switched signal from a control one. That is naturally one of the main features of all electromechanical relays, but at signal relays it´s especially valued, as we usually require switching of relatively small signals. Favorite and widely used are for example relays Fujitsu series B3 and B4 (miniatu ...
Read more

›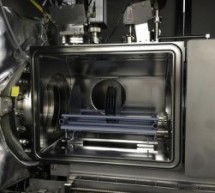 PORTLAND, Oregon -- Scientists trying to fulfill the 80-year-old dream of Nobel laureate Eugene Wigner, recently discovered how to place crystalline lattices of pure electrons in the bottom of a silicon-encased quantum well. The resulting material promises electron mobility more than 200 times greater than that of graphene and more than 1,700 times that of crystalline silicon. So far, the work is still at t ...
Read more

›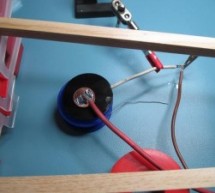 Kirlian photography is an interesting photographic technique of capturing corona discharge of objects. The images basically contain only edges in a form of blue glow. Note: one of those photos is visible in "The X files" intro - read the whole article to know why! In this post I will present my minimalist approach with common materials and without complicated construction. The results aren't that good as wi ...
Read more

›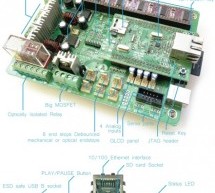 Aakar Brainboard v2 is a modular CNC controller board based on LPC1768/69 Cortex-M3 chip. Due to its modular design it allows easier upgrades as per requirements and easy replacement if there is any broken part. It runs on open source Smoothie modular firmware and is targeted at 3D Printers, Laser cutters, CNC Mills, Pick and Place and other small or Mid-size CNC machines. Upgrade your machines for higher p ...
Read more

›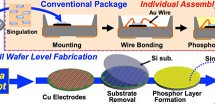 The dominant technology for today's high-brightness LEDs is gallium nitride (GaN) on sapphire or silicon carbide (SiC) substrates. These materials are popular because the resultant LEDs are bright, efficient, and last a long time. However, the chips are tough to manufacture and package into useable devices, multiplying the cost of end products that use them as light engines. Although prices have plummeted i ...
Read more

›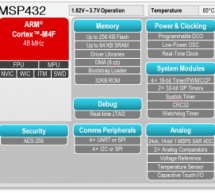 Texas Instruments has launched the MSP-432, a Cortex-M-based microcontroller that aims at providing developers with a higher-performance upgrade path for MSP-430 users while still retaining low-power operation. The 32-bit processor uses an M4F core with FPU and DSP extensions, achieving a CoreMark score of 3.41/MHz and a certified ULPBench score of 167.4, among the highest in its performance class. The devi ...
Read more

›