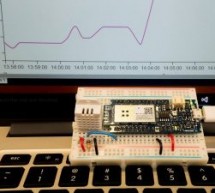 Send temperature and humidity data from an Arduino MKR1000 to Microsoft Azure. Things used in this project Story Paul DeCarlo has a great article on sending weather data from a Particle Photon to Microsoft Azure. I wanted to duplicate this with the new Arduino MKR1000. The Photon uses a webhook to send data from the Particle cloud to Azure. Since the MKR1000 supports HTTPS, data can be sent directly to Azur ...
Read more

›
Introduction This is a small bench power supply that is powered by two lithium-ion batteries. The project was inspired by Dave Jones from EEVblog but the design is completely mine. The voltage range is 0-20V regulated in 10mV steps and maximum current is 1A with current limit set in 1mA steps. Schematic Linear Voltage Regulator The power supply runs on a linear voltage regulator built on discrete components ...
Read more

›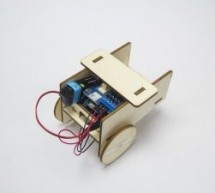 This project consists of a small robot controlled via WiFi using an Arduino MKR1000, MKR2UNO Shield Adapter and Arduino Motor Shield! Things used in this project Story Aim of this project This project aims to show how to use the MKR2UNO Adapter with a MKR1000 and an Arduino Motor Shield. It combines together the Arduino MKR1000 web server abilities and the Arduino motor shield feature to drive two different ...
Read more

›
BEAVERTON, Ore., March 15, 2016 /PRNewswire/ -- Tektronix, Inc., the world's leading manufacturer of oscilloscopes, today introduced the P7700 series of TriMode™ probes for use with Tektronix performance oscilloscopes. Offering up to 20 GHz bandwidth, the new probes ease the challenges designers face when debugging circuits found in the latest mobile and enterprise designs by minimizing probe loading, impro ...
Read more

›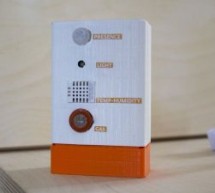 Connect a basic sensor station to Arduino Cloud and visualize real time data. Story Following this tutorial you will build a little tower with several sensors and connect it to Arduino Cloud to visualize Real time data. Connect to Arduino Cloud Create an account and login to Arduino Cloud. If this is your first time on Arduino Cloud we suggest to follow the getting started flow to download the Arduino Cloud ...
Read more

›
I always considered circuit boards like this something you bought, not something you made. Not any more. I actually helped to make the board in the picture above. And it was awesome fun. The board is designed to monitor the conductivity (and, possibly, contamination) of water in lakes and streams, with the wonderful feature that it fits through the mouth of a regular water bottle. It's called Riffle and it ...
Read more

›
I credit the maker movement with bringing electronics back from the crusty old and lonely electronics hobby back into the main stream. The Arduino is the micro of choice for this army of makers and I conceded it made sense… you install the IDE, plugged in your board into the USB port and a couple clicks later and you have an LED blinking.. the most exciting blinking LED you'd ever seen in most cases. I stuc ...
Read more

›
Introduction For charging relatively low capacity batteries, or maintenance charging backup and keep-alive batteries, linear topology battery chargers are valued for their compact footprints, simplicity and affordability. Even so, there is a dearth of linear chargers that accept a 10V or higher input voltage, leaving many industrial and automotive systems underserved. Some switch mode solutions can accept h ...
Read more

›
This article explores an easy wireless communication setup between two Arduinos using low-cost ASK RF transmitter and receiver modules that are readily available in the market. They are found in different shapes, but functionally they are all same. Both Tx and Rx modules contain a single data line for input and output and support a low-speed Amplitude Shift Keying modulation for data communication. You can ...
Read more

›
Featured on: BooSTick has captured imaginations around the world and has been featured on some really cool international online blogs and magazines! Slightly larger than a AA battery with holder, but supplies higher voltage for anything! This tiny board allows you to bring the power to your project, and not the other way around. Bring your micro to the sensor without running wires! A single AA battery is us ...
Read more

›
Sodium. Potassium. Glucose. Lactate. Engineers at the University of California, Berkeley are focusing on measuring these components of sweat in an attempt to open an additional window into an individual's health and well-being. A new device is able to calibrate the data based on skin temperature and transmit the information wirelessly in real time to a smartphone. The results of a new study of the wearable ...
Read more

›
I wanted to probe a PCB at work to see how a ~500MHz differential clock was behaving. My trusty 100MHz oscilloscope was no use, it was too slow to see anything and unfortunately I couldn't quite justify buying a $3k differential probe for my faster scope just for this. There are a bunch of DIY probes to be found on the internet but none that seemed to work really well. But then I thought "how hard can it be ...
Read more

›