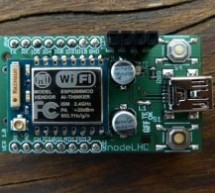 Durante as oficinas semanais de IoT no LHC, vimos que algumas placas de desenvolvimento utilizando o ESP8266 estavam surgindo, como a nodeMCU e o ESP-201, porém resolvemos criar a nossa própria placa, atendendo as nossas necessidades. Surgiu então o nodeLHC! A principal razão para a criação da placa, foi que a maioria das pessoas que estavam participando das oficinas, não tinham muita experiência com eletrô ...
Read more

›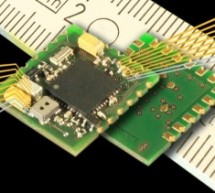 Modul USM-MEMS-VOC is based on the innovative and highly stable TGS 8100 MEMS semiconductor sensor TGS8100 from Figaro. In the presence of detectable gas, sensor resistance decreases depending on gas concentration in the air. New technology allows very rapid response to gas concentration change. The USM-MEMS-VOC reacts within 8 seconds.   The module evaluates ratio of sensor resistance in clean air (base le ...
Read more

›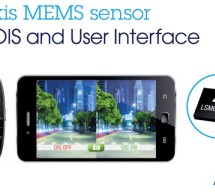 anufactured using specialized micromachining processes, while the IC interfaces are developed using CMOS technology that allows the design of a dedicated circuit which is trimmed to better match the characteristics of the sensing element. The LSM6DS3H has a full-scale acceleration range of ±2/±4/±8/±16 g and an angular rate range of ±125/±245/±500/±1000/±2000 dps. High robustness to mechanical shock makes t ...
Read more

›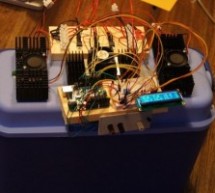 For my monthly maker column in Dutch newspaper "De Volkskrant", I made a coolbox in which you can control the temperature in three separate compartments to keep craft beer at just the right temperature. The contraption I build uses three Peltier-elements to cool, an old desktop computers power source, an LCD to show both the measured and the set temperature and finally an Arduino to tie it all together. Ste ...
Read more

›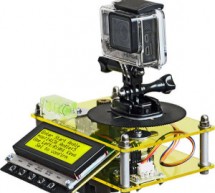 The controller will rotate your GoPro over a set angle for a set duration or will rotate you GoPro for a full rotation for a set duration. This project is based on the original instructable by Tyler Winegarner See instructable here and also from Mark Wheeler's version of Tyler Winegarner's instructable See Mark Wheeler's instructable here or his web site here . My instructable combines software and hardware ...
Read more

›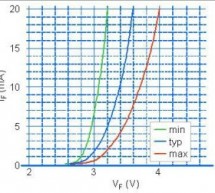 The LEDs (Light Emitting Diode) are diodes whose basic characteristic is the ability to emit light when they are passed through a current that flows from P to N region. At each recombination between the charge carriers (electrons and holes), on PN junction region, a photo emission is generated, and the total quantity of emitted photons, and therefore the light intensity, is proportional to the current inten ...
Read more

›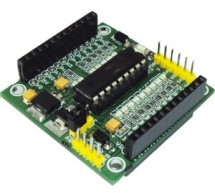 The PIC 18 PIN (DIP) Development / Evaluations Board demonstrates the capabilities of Microchip's 8-bit microcontrollers, specifically, 18 Pin PIC16F1847. It can be used as a standalone demonstration board with a programmed part. With this board you can develop and prototype with all Microchip's 18 PIN PIC microcontrollers. The board has a Reset switch and status LEDs. On board 3.3 V and 5V DC regulators al ...
Read more

›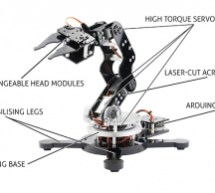 About this project This is a Robot Arm with 5-axis range of motion allowing movements similar to assembly line robots. It was designed to offer the highest quality while remaining one of the most affordable robotic arms on the market. Three years ago, we created MandleBot, a 5-axis aluminum robotic arm currently being used in schools, robotics clubs, summer camps and even factories. We have enjoyed sharing ...
Read more

›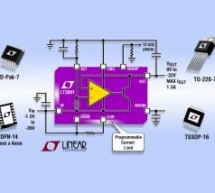 Features Output Current: 1.5A Single Resistor Sets Output Voltage 50μA SET Pin Current: ±1% Initial Accuracy Programmable Current Limit Positive or Negative Output Current Monitor Parallelable for Higher Current and Heat Spreading Low Dropout Voltage: 300mV Low Output Noise: 18μVRMS (10Hz to 100kHz) Configurable as a 3-Terminal Floating Regulator Wide Input Voltage Range: –1.5V to –36V Rail-to-Rail Output V ...
Read more

›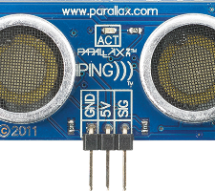 HC-SR04 ultrasonic sensor modules, also commonly called ping sensors, are practically a dime a dozen, with many Asia online retailers selling them in the $2 to $3 dollar range each.  While possibly not intended for an end solution or product, these sensors offer a more affordable option for prototyping and application development compared to the original and possibly more well-known ping sensor sold by Para ...
Read more

›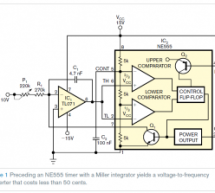 In 1971, Signetics—later Philips—introduced the NE555 timer, and manufacturers are still producing more than 1 billion of them a year. By adding a few components to the NE555, you can build a simple voltage-to-frequency converter for less than 50 cents. The circuit contains a Miller integrator based on a TL071 along with an NE555 timer (Figure 1). The input voltage in this application ranges from 0 to –10V, ...
Read more

›
I received the Boozhound Labs JFET Moving Coil (MC) Pre-Preamp Kit a while back and I promptly assembled the small circuit board. I'm a sucker for a simple kit and a hot iron. That is where it all stopped. The circuit board remained complete and laying about for a few years. Recently I required another MC stage because the tube moving-magnet (MM) preamp I had just completed did not work all that well with t ...
Read more

›