Hi folks! Last few days I've been obsessed with the idea to make my own watch from arduino parts, but something cool I could use and say I did it myself. So I found out there was a sensor board (commonly named GY-87) which had three sensors on it: HMC5883L (compass), BMP085 (pressure, altitude, temperature) and MPU6050 (accelerometer and gyroscope). With it, via I2C, I could add an Arduino Pro Mini, and an ...
Read more

›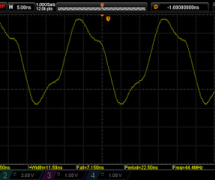 People familiar with AVR boards such as Arduinos likely know most AVR MCUs can be clocked from an external crystal connected to 2 of the pins.  When the AVR does not need to run at a precise clock frequency, it is also common to clock them from the internal 8Mhz oscillator.  Before CPUs were made with internal oscillators or inverting amplifiers for external crystals, they were clocked by an external circui ...
Read more

›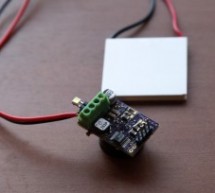 Recently, I built an energy harvesting circuit based on an ultra low voltage DC/DC step up converter chip (LTC3108) from Linear Technology.  With a 1:100 coil transformer (CoilCraft LPR6235), it converts the tiny voltage generated from Peltier thermo-electric generator into high enough level to drive small circuits. In the following video, I demonstrated that body heat is enough to power a LED.  When there ...
Read more

›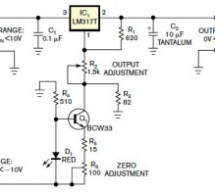 For many applications that require power-supply currents of a few amperes or less, three-terminal adjustable-output linear voltage regulators, such as National Semiconductor's LM317, offer ease of use, low cost, and full on-chip overload protection. The addition of a few components can provide a three-terminal regulator with high-speed short-circuit current limiting for improved reliability. The current lim ...
Read more

›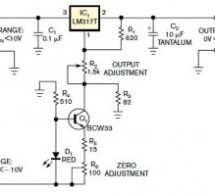 Most engineers know that they can use an inexpensive, three-terminal adjustable regulator, such as Fairchild Semiconductor's LM317, as an adjustable regulator to only some necessary value of voltage, such as 36 or 3V. This value cannot be less than 1.25V without employing other approaches, however. The devices' inner reference voltage is 1.25V, and their output voltage accordingly cannot be less than this v ...
Read more

›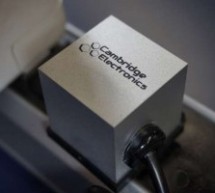 In 2013, the Department of Energy (DOE) dedicated approximately half of a $140 million research institute for power electronics to GaN research, citing its potential to reduce worldwide energy consumption. Now MIT spinout Cambridge Electronics Inc. (CEI) has announced a line of GaN transistors and power electronic circuits that promise to cut energy usage in data centers, electric cars, and consumer devices ...
Read more

›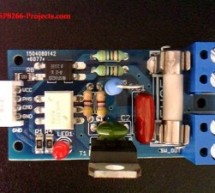 General considerations:      There are several types of dimmers generally available. These are used for resistive, and inductive loads, such as incandescent,cold cathode and low voltage (inductive) lamp sources. Note that not all electronic transformers used for low voltage lamps are suitable for dimming by Triac or Thyristors dimmers. In case of Thyristors you need 2 of them as Thyristor is a Unidirectiona ...
Read more

›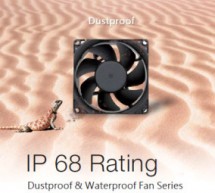 Still more noise and vibrations and in extreme case even a total malfunction – this is a typical "end" of the fan after a long-time operation in a dusty or corrosive environment. In a usual dry and relatively clean environment, this scenario is not that dramatic and high-quality fans hold on to work for many years without problems. However, it can be also said, that common industrial environment is quite fa ...
Read more

›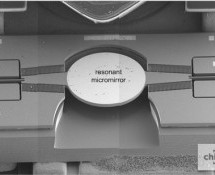 The Intel® RealSense™ gesture camera represents another foray by Intel into the consumer products space. The camera has been incorporated into the Lenovo ThinkPad Yoga 15.  Intel disclosed at IDF14 that the device is formed using three components: a conventional color CMOS image sensor camera, an infrared images sensor, an infrared light projector (the main focus of this article), plus an image processor. I ...
Read more

›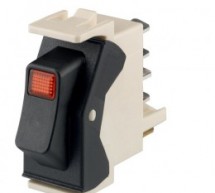 Do you know a situation, when a seemingly usual thing is fact not that usual... Whether it´s a car with a hybrid drive or a lot of devices which we meet every day – usually in every segment can be found something "inconspicuous" but in fact unusual and exquisite. This is exactly the case of the 1550 Eco Switch series. At the first sight – a usual rocker switch of this series is able to switch off a device i ...
Read more

›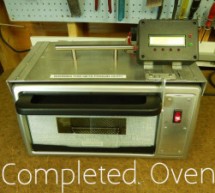 I have been an electronics hobbyist for many years and have always stuck with through-hole components when making a project. However as time goes by, not only are more and more components are becoming available only in SMD (surface mount device) but also more interesting projects are also SMD based. There are several options for doing your own SMD soldering: Hand Soldering - Using a fine-tipped soldering ir ...
Read more

›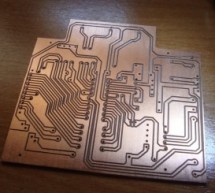 Primeiro imprimia o desenho da placa numa folha de acetato. Essa folha era colocada por cima de uma placa foto sensível e colocada sob luz UV durante uns minutos. De seguida essa placa era submersa numa solução com soda caustica para retirar a pelicila foto sensivel que ficou "danificada" com a luz UV. A placa era depois submersa numa solução com ácido pre-coloreto de ferro. Após uma lavagem para retirar os ...
Read more

›