Overview Proportional-Integral-Derivative (PID) control is the most common control algorithm used in industry and has been universally accepted in industrial control. The popularity of PID controllers can be attributed partly to their robust performance in a wide range of operating conditions and partly to their functional simplicity, which allows engineers to operate them in a simple, straightforward manne ...
Read more

›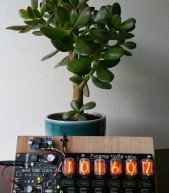 If you've poked around the internets where electronics hobbyists collect, it is likely that you are acutely aware of our incontrovertible affinity for building timekeeping clocks.  It is similarly unlikely that you have been able to evade the plenitude of nixie tube based projects.  There is a reason for this. Nixie tubes are cool.  They have great aesthetic appeal with their difficult-to-photograph, warm o ...
Read more

›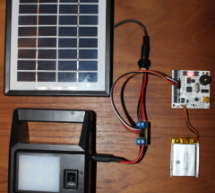 It's undeniable that South Africa is experiencing a critical electricity crisis. On the positive side, it's forcing us to conserve and consider alternative sources of energy. My mom sponsored our household with a cheap Chinese solar panel with battery pack and LED lights to use during load shedding (we live in Cape Town zone 6 and you can find the schedule here). This made me wonder: how much solar power do ...
Read more

›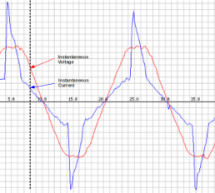 Instantaneous Voltage and current As the name suggests, AC Voltage and current continually alternate. If we draw a picture of the voltage and current waveform over time, it will look something like the image below. Depending on the type of load consuming power, the current waveform - blue in the diagram below - is what you get if you look at a typical laptop computer power supply. (There's an incandescent l ...
Read more

›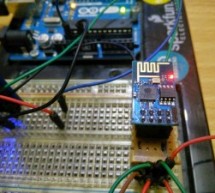 ESP8266 + DS18B20 Temperature sensor sends data to Thingspeak.com Its been a while i was searching for a cheap wifi module and with the help of smart-prototyping.com, i was able to get a module almost less than USD 5. To connect the module to breadboard for prototyping, i made a small jig to interconnect with the board easily. So i can wire up the device and interface anything to GPIO's. Be careful with the ...
Read more

›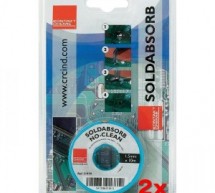 Everyone who´s ever tried to suck off a solder from a solder pad by means of a solder absorbing braid (wick) will probably confirm, that this tool belongs to a "must have" equipment of every professional or amateur workplace. What´s the charm of a desoldering braid? Above all in the fact, that it´s able to absorb almost all the solder from a given place, thus the most of components can be loosened very easi ...
Read more

›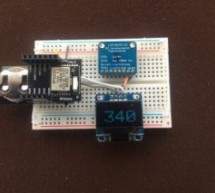 The RFduino compass is a fully functional stand-alone compass which also transmits the current heading via Bluetooth low energy technology to phones, tablets, personal computers or any other equipped device. The RFduino compass is known as a Bluetooth Smart device. While other combinations of materials may be used, the ones used for this project and shown here are: RFD22102 RFduino DIP BLE & ARM CPU RFD ...
Read more

›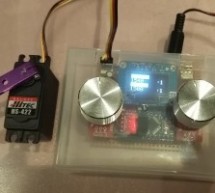 This is something I've already worked on but was never really happy with the result, mainly because the potentiometre that I used was of poor quality and hence non linear and "jumpy"… The problem is simple: I need to have a reliable and easy to use servo tester, that I can use to test/play with a standard RC servo or ESC or anything else that uses the same control protocol. This necessity has arisen again q ...
Read more

›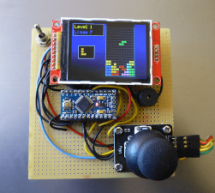 If you love classic games like Tetris and Breakout you can now build a portable Arduino console and play anywhere you are. Required components Arduino Pro Mini 3.3V 8 MHz At only 8MHz the Arduino Pro Mini 3.3v is slow by today's standards but fast enough for most classic games. Other Arduinos or compatibles can be used in its place. If an 5v Arduino like the Uno is used you must use a Level shifter from 5v ...
Read more

›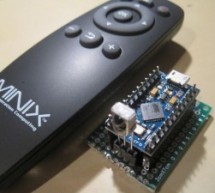 During presentations, I avoid being stationary and generally like to walk around in order to increase the interaction between me and the audience. However, I am constantly being faced with the burden of having to go back to the laptop, in order to change a slide or tell a person sitting by the laptop to do that. Not cool! This problem is usually solved by devices, called remote clickers or wireless presente ...
Read more

›
Trinket lends itself very well to building clock projects, its small and easy to hide behind a larger display. And clocks don't need a lot of logic, this example only has maybe 20 lines of code. Adding a digital display via I2C is possible using seven segment or character-based displays (with the library code posted for other projects). This project interfaces Trinket to the the Adafruit DS1307 real-time cl ...
Read more

›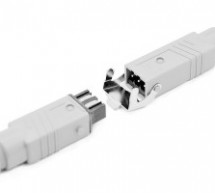 A word "versatility" describes well know series Hirschmann ST (STA) perhaps the besgt. ST connectros are universal because as for paramaters, they´re sufficient for majority of applications (16A/250VAC) and they maintain a decent compcáctness. At the same time, they´re available in many versions (M/F, panel/ cable) , so we can create a desired combination – cable/cable, cable/panel. ST connectors have 2,3,4 ...
Read more

›