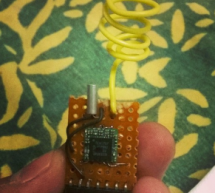 One fine day while i was rummaging through the part bin, I found an old project that probably was never completed ! FM Radio ! I tried to make one when i was in 7th grade, waiting at the counter of a dingy electronics repair shop for anyone to pay attention to the parts list gathered over the internet ( Dial up days ! ). At that time, i just jotted down all i could from the internet and went straight to the ...
Read more

›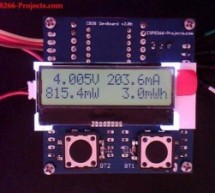 One of the main problem in battery powered projects is to choose/use the proper battery size/model/type. As market is flooded now with a lot of low quality batteries claiming thousands of mAh ( Ultrafire fakes stories is just an example) the only way to proper check them is to run a set of tests. A simple basic tester that will be able to monitor over the entire battery lifetime at least few parameters like ...
Read more

›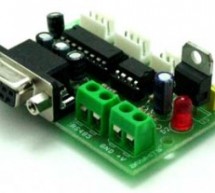 C020 This project is a RS232 to RS485 interface module Description This project provides a simple and easy solution to connect your computer to a RS485 Network in either Receiver or Transmitter mode. This circuit has been designed around popular MAX232 and MAX485 interface IC. An Onboard 9 pin female "D" connects this PCB to the Serial Port cable (not supplied with the Kit). Connector J1 and J2 provide the ...
Read more

›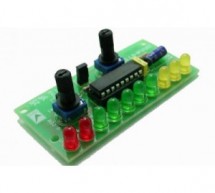 This project is a 12V Lead Acid Battery Voltage Monitor Description 12V Lead Acid Battery Monitor is a simple project which tells you the voltage of your Lead acid battery visually with the help of 10 LED's.  This project is based on the popular LM3914 IC from Texas Instruments. The LM3914 senses the voltage level at the input pin and drives the 10 light emitting diodes based on the voltage detected on inpu ...
Read more

›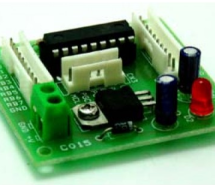 photo This is a 18 PIN (16F628A) microcontroller development board Description This project is a versatile, configurable, and cost effective development board available for the 16F628A or other 18 PIN Microcontroller from Microchip. The board has simplest form with all the Port pins terminating in a Relimate connector (Header Connector) for easy connection to the outside world. Some of the key benefits of t ...
Read more

›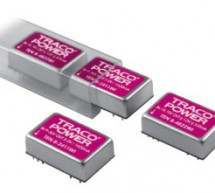 Demands of various application also vary. While somewhere it´s enough to know, that a given power supply will give us "some DC12V/1A" or that a given "LED shines green and withstands 20mA", in majority of cases we naturally need much more about a given component. Somewhere at the end of this chart are applications, where we need to know literally every parameter, including commonly non-mentioned parameters ...
Read more

›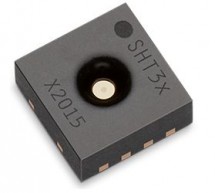 Even the actual series like SHT1x and SHT2x belong to a top in this segment. Forthcoming series SHT3x (SHT30, SHT31 and soon also SHT35) addresses mainly those of you, requiring maximum accuracy even in limit values (humidity below 10% and above 90%), miniature dimensions and ultra low power consumption. So a main difference of a new SHT31 compared to SHT21 is, that a typical +-2% is maintained in a whole r ...
Read more

›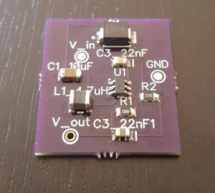 Alright! So hello everyone! Long time user, follower, commenter but first time iblest here! So for my first instructable I thought I'd share a recent simple project I made; a Buck Converter. Buck Converters are great! I use them all over the place in many of my nerdy, techy, geeky hobbiest projects. They also can commonly be referred to by other names, a DC-DC converter or a switching regulator. Essentially ...
Read more

›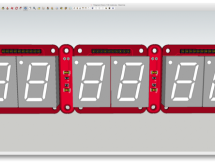 I was extremely satisfied (and proud) of the way that the enclosure turned out for the rework of my 7490 Clock. The electronics on the other hand, is another story. Since it was one of the first things I ever built, I decided to put it in an enclosure of its own and consider it too as a finished product. The problem was that the prototype never ran properly. It worked, just not as well as it should. Needles ...
Read more

›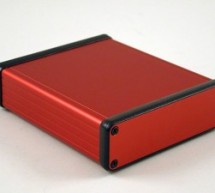 There are several possibilities how to make a device exquisite - and one of them is certainly a unique design. From this point of view, enclosures with red-anodized surface are simply eye-catching. Elegant red surface (matt) makes a luxury impression and it´s obvious at the first sight, that we don´t deal with a simple color painting but a high-grade hard coating (anodized). New red surface finish is offere ...
Read more

›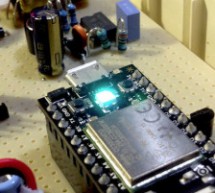 This is a magic box which will let you monitor the power consumption of your house from anywhere on the Internet! It measures both true power (Watts) and apparent (VA) power, it keeps a running total of electricity units used, and measures mains frequency as a bonus. The project uses a Particle Core(*) module - a little board with an ARM microprocessor and a Wi-Fi interface - to do all the hard work. To bui ...
Read more

›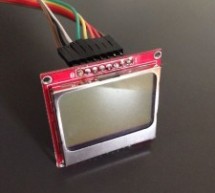 Okay, here's the deal. There are some tutorials on youtube showing how to get graphics to show on the nokia 5110 and that's great. If you just want a simple way to do that, go and watch them instead but there are a few problems I see, 1. There are none for mac. I am using a mac and everyone in the videos are using a windows. 2. Sometimes I just wanna go to the computer and search up how to make some graphic ...
Read more

›