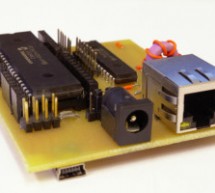 In this instructable I'm going to show you how to make your own PIC18 development board that features both Ethernet and Full Speed USB 2.0 at a low cost. Features: The development board is based on a PIC18LF4553 microcontroller. The microcontroller features a Full Speed USB 2.0 (12Mbit/s) interface without the need for any external components. Also, it has 32KB of program memory, 2KB of RAM and it supports ...
Read more

›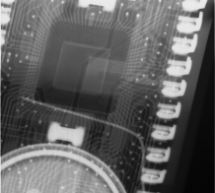 In some previous posts I talked about getting an x-ray head working, reverse engineering an x-ray sensor, and working with LinuxCNC.  In this post I put them all together so that I can take a bunch of x-ray snapshots across an entire PCB.  This allows me to more quickly reverse engineer PCBs. Problem: with my previous work I can take a PCB x-ray at fairly high resolution (see bond wires like above) but the ...
Read more

›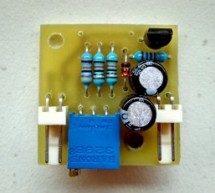 I published this schematic long ago in this article: Adjustable power supply and since then I made some improvements in PCB to make the board as small as possible. The idea is to be easy to attach the whole board to the heat sink which we want to monitor. The board is only 27mm x 27mm. 1. The C3 can be omitted, its purpose was to filter noises picked up by connecting cable between board and sensing transist ...
Read more

›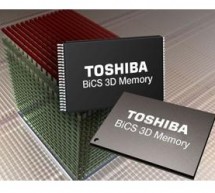 Ready for sampling in September, Toshiba's 48-layer BiCS (Bit Cost Scalable) flash memory stores 256 Gbits using a 3-D vertically stacked cell structure and 3-bit-per-cell triple-level cell technology. By employing this 48-layer vertical stacking process, BiCS flash surpasses the capacity of conventional 2-D NAND flash memory, where cells are arrayed in a planar direction on a silicon plane. BiCS also enhan ...
Read more

›
Hey folks! After making an Arduino smartwatch just last week, I received many complaints,or tips, to use a RTC (real-time clock) module. That's because the Arduino timer is not very precise, it can lose a couple a minutes along a full work day. Luckly, I had one of those modules at my home, I decided to give it a try. However, I faced some challenges along the way, as I can show you here. This is my weekend ...
Read more

›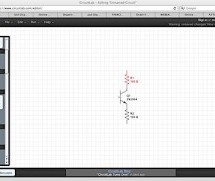 It was a few years ago that I first heard of a free site where you could draw and simulate designs. "What's the point?" I thought. But, the idea is taking off. Was I wrong? I questioned the usefulness of this cloud concept because there had already long existed good, free circuit simulators. A quick download, and off you go, drawing and simulating. Why deal with the extra vagaries of service-provider availa ...
Read more

›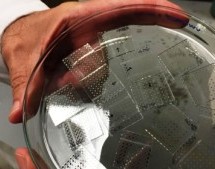 Using a hybrid silica sol-gel material and self-assembled monolayers of a common fatty acid, researchers have developed a new capacitor dielectric material that provides an electrical energy storage capacity rivaling certain batteries, with both a high energy density and high power density. If the material can be scaled up from laboratory samples, devices made from it could surpass traditional electrolytic ...
Read more

›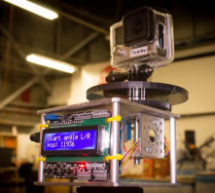 If you dig around in your camera's settings long enough, you're almost assured to find that it has a mode to create time-lapse videos — those magical, time compressing movies that can turn any hillside or street corner into a lightning-paced dreamscape. Time-lapse videos by themselves are easy enough to make, but if you do enough of them, you're likely to get bored with the motionless camera framing. But wh ...
Read more

›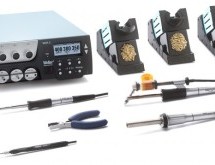 Good soldering station is usually a fundament of a workplace. Desoldering station is usually a necessity if you work in development or service. And a hot-air station? – this one is becoming a must at any development or rework of PCBs with SMT components. If we already know, that it´s ideal to have all these three device on a workbench, couldn´t they be integrated into one device? Right at the beginning it c ...
Read more

›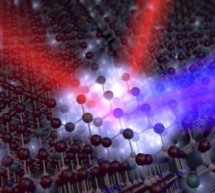 PORTLAND, Ore.--Purdue University researchers have demonstrated a CMOS-compatible all-optical transistor capable of 4THz speeds, potentially over a 1000 times faster than silicon transistors. Nano-photonic transistors processed at low-temperatures can be fabricated atop complementary metal oxide semiconductors (CMOS) to boost switching time by ~5,000-times less than 300 femtoseconds (fs) or almost 4 teraher ...
Read more

›
Efficient Internet of Things (IoT) designs must balance a host of requirements that often work against each other. Low cost is important, but often supporting all the key features required by the application increases MCU pin count and memory size—two things that work against low cost. Low power is also important for IoT applications where battery operation is a must. Adding features and improving performan ...
Read more

›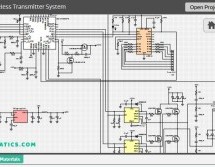 Summary This wireless project is a power transmission system, it works on the principle of magnetic induction. This Wireless Charging system works as the digital switched mode power supply with the transformer, which is separated into two parts: The transformer primary coil is on the transmitter, working as the transmitter coil, and the transformer secondary coil is on the receiver side as the receiver coil ...
Read more

›