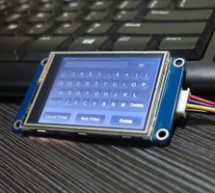 Nextion is a Seamless Human Machine Interface (HMI) solution that provides a control and visualisation interface between a human and a process, machine, application or appliance. Nextion is mainly applied to IoT or consumer electronics field. It is the best solution to replace the traditional LCD and LED Nixie tube. onics This solution includes hardware part - a series of TFT boards and software part - Next ...
Read more

›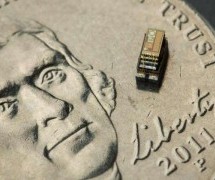 Michigan Micro Mote (M3) is the world's smallest computer. How small? It's about the size of a grain of rice. A University of Michigan's March report can tell you that the team behind the computer have come up with a fully autonomous system that can act as a smart sensing system. "To be 'complete,' a computer system must have an input of data, the ability to process that data - meaning process and store it, ...
Read more

›
Toshiba Electronics Europe has announced a new ARM® Cortex®-M4F based microcontroller for use in secure systems control. The TMPM46BF10FG expands Toshiba's existing TX04 range and adds a selection of enhanced security features, ideally suited to applications in Internet of Things (IoT) devices, energy management systems, sensor technology and industrial equipment. Users of secure communications control syst ...
Read more

›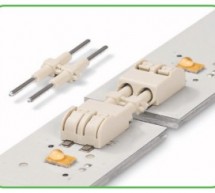 Innovative series Wago 2060 now has two new familiar - smaller and bigger one. We talk about series 2059 and 2061. In result, WAGO 2059, 2060 a 2061 LED terminal blocks series create a comprehensive family of SMT connectors usable for practically any LED applications and in general - for every application, where advantages are low profile of connectors, reliable contact resistant to vibrations (spring clamp ...
Read more

›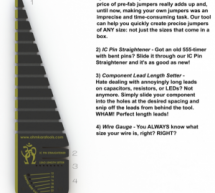 OUR MISSION: Our mission is to bring electronics curriculum to at-risk, Bay-Area middle and high school students who have little to no access to electronics or tech curriculum. OUR PLAN: We have designed a multi-tool that, with our curriculum, will inspire students and ease the minds of teachers and educators. The simple tool allows for previously unseen efficiency in the learning and building process. We p ...
Read more

›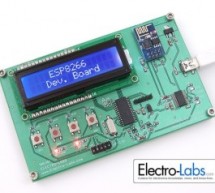 ESP8266 is an 802.11 b/g/n Wi-Fi module which became very popular recently because of its capabilities and ease of use and integration. Many electronics hobbyists are building projects on ESP8266 and they generally need to connect the module to a PC or a microcontroller. Some interfacing problems arise at this point. In this project, we are building an ESP8266 Development Board which lets the user make conn ...
Read more

›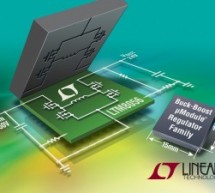 Features Complete Buck-Boost Switch Mode Power Supply VOUT Equal, Greater, Less Than VIN Wide Input Voltage Range: 5V to 36V 12V/3A Output from 6VIN 12V/6A Output from 12VIN 12V/8.5A Output from 24VIN Up to 97.5% Efficient Adjustable Input and Output Average Current Limits Input and Output Current Monitors Parallelable for Increased Output Current Wide Output Voltage Range: 1.2V to 36V Selectable Switching ...
Read more

›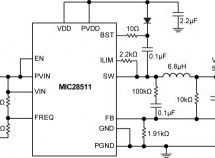 A family of pin-compatible synchronous step-down switching regulators with integrated power switches, the MIC28511/12/13 from Micrel, supplies up to 4 A of output current (MIC28513) and accepts a wide input supply range of 4.6 V to 70 V (MIC28512). The devices have an operating junction temperature range of -40°C to +125°C and come in very small 24-pin, 3×4-mm FCQFN packages. The MIC28511/12/13 regulators a ...
Read more

›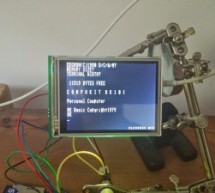 This chimera is a microcontroller emulation of a UK101, an 8-bit microcomputer from the early 1980s. Needless to say I had one; it is a shocking thirty-three years since, as a spotty teenager, I soldered one together over the course of a few days. I recall the kit cost the equally shocking sum of £99.95 (a lot of pocket-money), and had to be smuggled through Irish customs in my parents' car because the Sing ...
Read more

›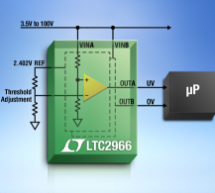 Features Wide Operating Range: 3.5V to 100V Wide Monitoring Range: 1.75V to 98V Quiescent Current: 7μA Adjustable Threshold Range Internal High Value Resistive Dividers ±1.4% (Max) Threshold Accuracy Over Temperature Polarity Selection 100V Rated Outputs Selectable Built-In Hysteresis 20-Lead SW and 16-Lead 3mm × 3mm QFN Packages Description The LTC®2966 is a low current, high voltage dual channel voltage m ...
Read more

›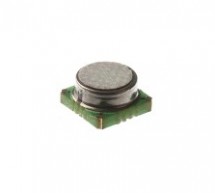 Gas sensing techniques are continually being investigated to improve selectivity and sensitivity of identifying different types of gases. There are resistive gas sensors, quartz crystal microbalance, direct thermoelectric, electrochemical cell and other exotic types such as MEMS-tunable Fabry-Perot filter spectral sensors with lead-selenide detector and pulsed broadband infrared emitter light source. The am ...
Read more

›
After we managed to connect the ESP8266 WiFI module to Raspberry Pi, we can now try to change the module firmware to a custom one. The firmware we will install on it is a simple webserver, that will handle HTTP requests. It will allow us to access a web interface for ESP8266. The interface will allow us to search for available WiFi networks, choose one and login. We will also have a page that will control t ...
Read more

›