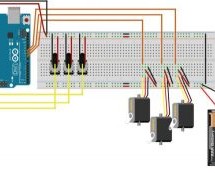 Hi there. This is my first instructable, so I hope you will be patient with me if I make any mistakes setting it up.It is written for beginners like myself, so the more advanced among you can skip a lot of this and just get to wiring it up. The goal I set myself was to be able to control the robot shown in this web site: http://bocabearingsworkshop.blogspot.co.id/2015/08... I needed to be able to control 3 ...
Read more

›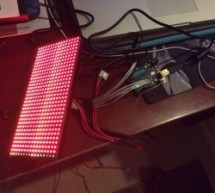 - Arduino Uno ($25) - 32 x 16 LED Matrix ($20) - Breadboard ($5) - Jumper Cables ($5) - USB A to B Cable ($3) - Computer - 5V 2Amp Power Supply ($10) - A basic understanding of coding in C In order to create this project, many physical materials are necessary, a lot of which will not be found lying around at home. In order to do this project, you should go out to computer stores or look online for these pro ...
Read more

›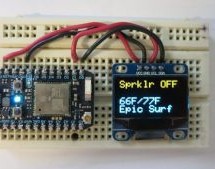 We will make a tiny connected message board with a 0.96" OLED display that can be controlled from your phone. We will use the IFTTT "DO" app to set and clear the reminder so that no extra hardware will be required besides the OLED display. In addition to the reminder, our tiny message board can display 3 other lines, which we will use to display the daily weather temperature forecast and a surf report, whic ...
Read more

›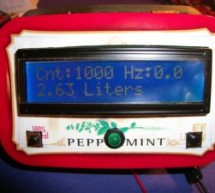 Overview This project was done for a Friend Of a Friend. He needs to monitor water flow rate and quantity for his solar heating projects. He is mainly interested in this two inch sensor but also sent along a small plastic hose bib type similar to the Adafruit 828. Both of these sensors are turbine types, water flow spins a plastic wheel which magnetically triggers a pulse output proportional to the speed at ...
Read more

›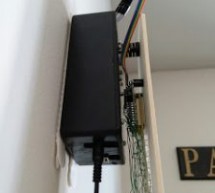 If you've ever rode the Link Light Rail in Seattle to the airport, you may have glanced out of the window while traveling through a tunnel and seen playing cards illuminated on the walls. These images are not made from two dimensional screens. Each display is just a row of lights that changes rapidly as the train drives by, giving the illusion of a two-dimensional picture. The University Street station also ...
Read more

›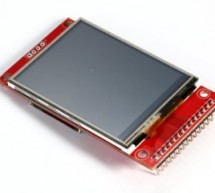 Ultimamente tenho andado a testar um display TFT de 2.4" PBC ILI9341 com touch adquirido na ebay por menos de 8euros! Este display gráfico é uma excelente aposta tanto para pequenos projectos como para projectos mais avançados pois inclui a capacidade de leitura de imagens armazenadas em cartão SD. Tem uma resolução de 240x320 RGB. Ler mais: http://ruijc.webnode.com/products/experiencias-com-tft-2-4-experim ...
Read more

›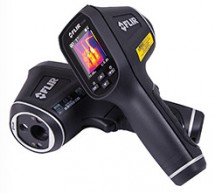 f prices of thermal imaging cameras seem to you to be high, but you´d like to take advantage of a graphic temperature displaying, then the TG165 is the right device for you for only 299EUR and limited time. Do not hesitate, this price is valid only18 Now for only 299EUR and limited time. Do not hesitate, this price is valid only in October! Infrared thermometer or infrared camera? A typical dilemma, ...
Read more

›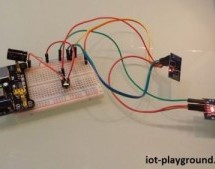 In this tutorial we will show how to build WiFi ESP8266 DS18B20 temperature logger connected to EasyIoT Cloud. All material costs less than 5$ on ebay. EasyIoT Cloud works also on mobile phone or tablet. Native Android app is also available. Also see simplified sensor version (Plug and Play): http://www.instructables.com/id/ESP8266-Temperature-Logger-With-Email-Alarm/ Step 1: Materials ESP8266 module DS18B2 ...
Read more

›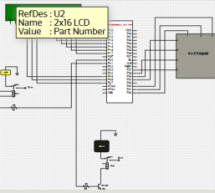 Summary Electrical accidents are rapidly increasing especially electric line repairs incident due to the lack of communication and coordination between the maintenance personnel and the electric substation staff. The password based circuit breaker device could just be the solution as only the lineman could reliably control the circuit breaker to avoid miscommunication. The system requires a password to turn ...
Read more

›
Hey guys, back with another little project that I've been fiddling with for the past week. With kids around, every parent is thinking how to make their home safer for the little ones and for everybody in general. One of the most dangerous thing in the house can be the stove and since we have a gas-powered one, I always wondered why there are no simple gas detectors that can be used around the stove, just to ...
Read more

›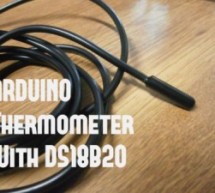 ermometer with DS18B20 digitaltemperature sensor using Arduino, breadboard, jumpers. So you can measure temperature of the air, liquids like water and the temperature of the ground. *prints the temperature data on the serial monitor of the arduino IDE. DS18B20 is 1-Wire digital temperature sensor from Maxim IC. Reports degrees in Celsius with 9 to 12-bit precision, from -55 to 125 (+/-0.5). Each sensor has ...
Read more

›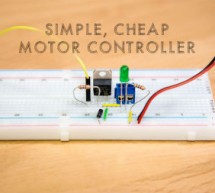 I've used this simple circuit several times to drive motors (like in my Stair Climbing robot) as well as solenoids. I originally picked it up from this instructable which is focused on controlling a solenoid. I wanted to isolate this circuit in its own Instructable as a motor driver so I could easily reference it from other future instructables and also provide example code to show how to use it in this man ...
Read more

›