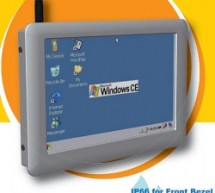 Bega220 as a universal microcomputer with an OS and a 7" touch display already found its place in many applications. Now company Bolymin launched on the market an improved version resistant to dust and water (IP66) - the BE220C module. IP66 resistance applies to a front side and a bezel, what´s in the vast majority cases fully sufficient, because in praxis the module is always installed into a target device ...
Read more

›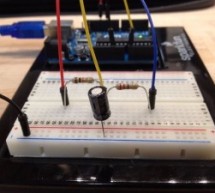 This tutorial provides a guide on how to set up an Arduino to measure the capacitance of a capacitor. This can be useful if the capacitor is unlabeled or if it is self-built. Capacitance is an object's ability to store an electric charge. Reasonably, this object is referred to as a capacitor. A capacitor that stores this charge in an electric field between two conductive plates is known as a parallel plate ...
Read more

›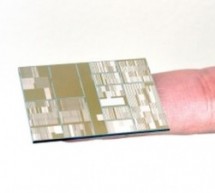 Continuing semiconductor scaling down to feature sizes of 7 nm is expected to yield further gains in performance, and lower power levels, but in IBM's words, "[its] researchers had to bypass conventional semiconductor manufacturing approaches". The finFET-style transistors in the demonstrator were constructed with silicon-germanium (SiGe) channels, and the lithography that defined them employed Extreme Ultr ...
Read more

›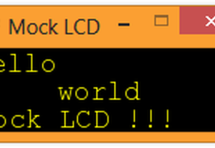 So recently I got a Raspberry pi and a 16x2 character LCD screen , I thought , lets make a simple game that can be played on the lcd. my first instinct was to code directly for the lcd on the pi , but as I started coding I realized that the clutter of having the lcd connected wasn't really necessary while i am programming the game's logic . I decided to make a python module that gives me the lcd output on m ...
Read more

›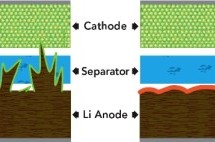 Menlo Park, Calif. — In a study that could improve the safety of next-generation batteries, researchers discovered that adding two chemicals to the electrolyte of a lithium metal battery prevents the formation of dendrites – "fingers" of lithium that pierce the barrier between the battery's halves, causing it to short out, overheat and sometimes burst into flame. The findings, published June 17 in Nature Co ...
Read more

›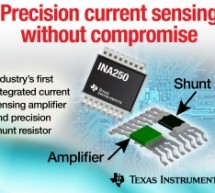 For highly accurate measurements over a wide temperature range, TI's INA250 integrates the shunt resistor with a bi-directional, zero-drift current-sense amplifier to support both low-side and high-side implementations. It enables high-accuracy current measurements at common-mode voltages that can vary from 0 to 36V. The family of devices will be available in four output scales; 200, 500 and 800 mV/A, and 2 ...
Read more

›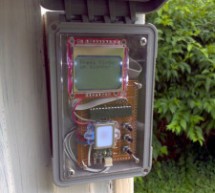 This is an electronic garage door opener designed around a SparkFun GT-511C1R fingerprint scanner. There is already a very good instructable by user nodcah that describes how to build almost this exact device, from which I took 99% of my inspiration. I'm posting this to easily share with my local makerspace, and for anyone who likes to see things done slightly differently. The door opener system consists of ...
Read more

›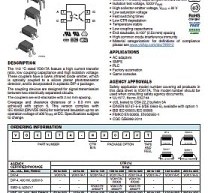 Optocouplers, also known as opto-isolators, are components that transfer electrical signals between two isolated circuits by using infrared light. As an isolator, an optocoupler can prevent high voltages from affecting the side of the circuit receiving the signal. Transferring signals over a light barrier by using an infrared light-emitting diode and a light-sensitive product, such as a phototransistor, is ...
Read more

›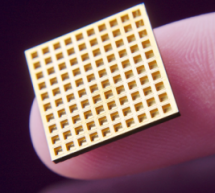 An implantable, microchip-based device may soon replace the injections and pills now needed to treat chronic diseases: Earlier this month, MIT spinout Microchips Biotech partnered with a pharmaceutical giant to commercialize its wirelessly controlled, implantable, microchip-based devices that store and release drugs inside the body over many years. Invented by Microchips Biotech co-founders Michael Cima, th ...
Read more

›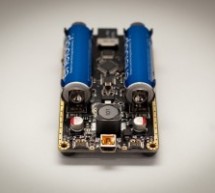 It's been a long time since I posted an update on my battery charger project (in fact it has been a long time since I have posted anything!).  I have been Very Busy with projects for my work and when I am not working for work, I am working on battery chargers.  When I am not working on battery chargers I am trying to be a good husband and father as well as find time to do things like mow the lawn or fix the ...
Read more

›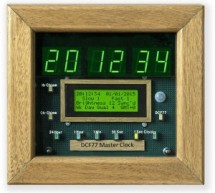 Arduino Master Wall Clock. Time displayed on large 1" (26mm) 7 segment displays with secondary 4x20 LCD information display. The clock can be used stand alone or provides the following pulses to drive slave clocks 1 sec alternating, 30 sec, 1 min , 1 hour, 24 hr, 15 min chime of quarter hours, hourly chime of hours. An Arduino 328 Microprocessor is used to decode and display time & date from the DCF77 " ...
Read more

›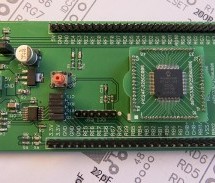 Several of our recent projects have used a 16 bit PIC24 microcontroller from Microchip.  The PIC24FJ128GC006 contains two 16-bit ADC channels which makes it useful for measuring voltages more accurately than the 10 or 12 bit ADCs you normally find on microcontrollers.  We used this microcontroller for the temperature controller on our recent Soldering Robot and are looking at using it for another project in ...
Read more

›