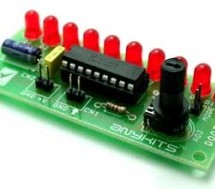 This project is a Variable Range LED voltmeter. Description This is a variable range LED bar graph voltmeter project. It is a simple and less expensive project that displays voltage of a given source with the help of 10 LED's. The project is based on the famous LM3914 IC from Texas instruments. Working The project is used as a Variable Range LED Voltmeter. The LED's indicate the range of the input voltage a ...
Read more

›
This project is a RS232 Interface Board based on MAX232 IC. Description This project  provides you a simple and easy solution to connect / convert your Microcontroller input/output to be connected to the serial port of the Computer. This projects build around  popular  MAX232 level shifter IC to do the Level Shifting (Voltage) between 5 V and 12 V DC. An Onboard 9 pin female "D" connects this PCB to the Ser ...
Read more

›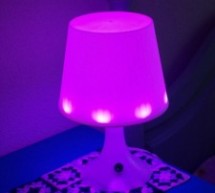 This project starts a few weeks ago. My six years old daughter usually sleeps with a light on in her bedroom. Talking with her, we decide to hack her LAMPAN Ikea lamp to make some improvements, including a manual RGB controller to set the light colour, a timeout to turn off the light after 30 minutes without changes and a bluetooth connection to control the lamp with a smartphone or tablet. So, if you conti ...
Read more

›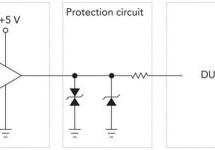 USB data-acquisition modules offer good value and ease of use, which makes them an attractive choice for manufacturing test. But before you use the modules in a manufacturing test system, you need to take steps to protect them. During manufacturing test of circuit boards or subassemblies, a defect in an assembly may result in a condition that damages a data-acquisition module. The typical USB DIO (digital I ...
Read more

›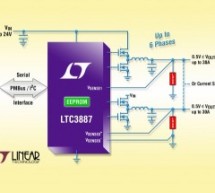 Features Order Custom Programmed Parts PMBus/I2C Compliant Serial Interface – Telemetry Read Back includes VIN, IIN, VOUT, IOUT, Temperature, Duty Cycle and Faults – Programmable Voltage, Current Limit, Digital Soft-Start/Stop, Sequencing, Margining, OV/UV and Frequency Synchronization (250kHz to 1MHz) ±0.5% Output Voltage Accuracy Over Temperature Integrated 16-Bit ADC VOUT Range: 0.5V to 5.5V (VOUT0, VOUT ...
Read more

›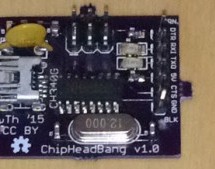 There are a number of widely used methods to connect microcontroller projects to USB, all of which are not entirely satisfactory: The commonly used FTDI chips are somewhat expensive, and their manufacturer has made some unpopular decisions with their driver support (although technically, the FTDI drivers work quite well). Atmel also offers microcontrollers with built in USB, but those also tend to be a bit ...
Read more

›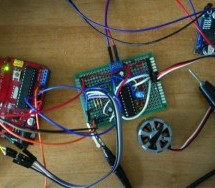 First of all You won't find here any information on high speed BLDC motor driving. For that purpose You need to know rotor's position, so You have to measure back-EMF or use Hall sensors (not needed here). For basic info about driving BLDC motors here is best "classic" articles on internets: Driving a three-phase brushless DC motor with Arduino – Part 1. Theory Driving a three-phase brushless DC motor with ...
Read more

›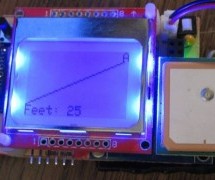 Have you come out of a store and said to yourself, where did I park my car? Well, I have. Now, there are a lot of smartphone applications that can help you locate your car but smartphones are expensive. So this Lazy Old Geek (L.O.G.) decided to make my own. HowItWorks: When you park your car, you press the button, car tracker calculates the car location GPS coordinates and stores them in EEPROM so the car t ...
Read more

›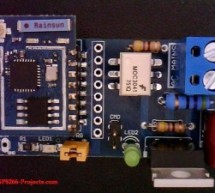 Because of the high interest in the subject, a new dedicated Dev Board has been born:  MPSMv2, a small ESP8266 DevBoard with integrated MAINS Power Switch! Yes, it's finally here, arrived safely from the PCB factory and you can see it below. I know a lot of you are waiting it already, but please be patient few more days. None of the already requested ones will leave the premises without a proper 24 hour tes ...
Read more

›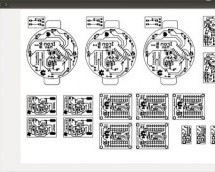 Toner Transfer Method.. is no doubt sheer Awesomeness. With just a few steps you can have your prototype in your hands without waiting for weeks for the fab house to deliver. Certainly relieves me of a lot of anxiety. I even made this Open Agitator a while back to help me ease out the etching process. I usually (used to) print my designs on the glossy photopaper near my college where there is a usual hub of ...
Read more

›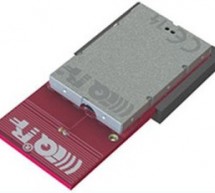 At cars, chip-tuning usually results in a higher power of a motor. Even the new communication module (transceiver) TR72D from IQRF has passed such "chip-tuning" of RF portion, resulting in a higher max. RF output (up to 12mW). New RF chip - Spirit1, used at TR72D also provides excellent sensitivity and GMSK modulation (Gaussian Minimum Shift Keying) with high resistance to interference. That´s why the new m ...
Read more

›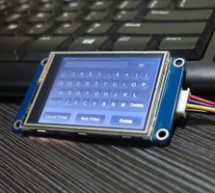 Nextion is a Seamless Human Machine Interface (HMI) solution that provides a control and visualisation interface between a human and a process, machine, application or appliance. Nextion is mainly applied to IoT or consumer electronics field. It is the best solution to replace the traditional LCD and LED Nixie tube. onics This solution includes hardware part - a series of TFT boards and software part - Next ...
Read more

›