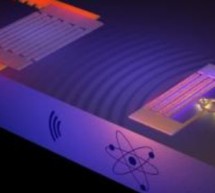 f an atom gets excited in a laboratory, does it make a sound? Turns out that it absolutely does, albeit it's the softest sound that scientists say is physically possible. Researchers at Columbia University and Sweden's Chalmers University of Technology say that they have, for the first time, "captured" the sound a single atom makes when it moves around—a single "phonon," as it were. It's an achievement that ...
Read more

›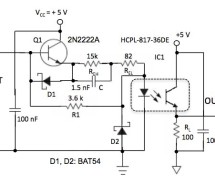 Standard optocoupler speed is limited mainly by the relatively slow response of the phototransistor. This Design Idea adds components to the LED drive side to speed things up. R1 is the original LED resistor, as used before the extra circuitry was added. Here however, its value can be higher, as the turn-on speed is determined mainly by the added circuit. You can thus save power, and also drive the LED with ...
Read more

›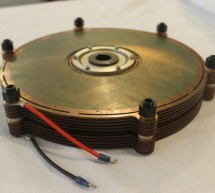 A prototype electric motor that uses a new principle for transforming electricity into rotary force is being developed at C-Motive Technologies, a company co-founded by UW-Madison assistant professor Dan Ludois. Photo: Dan Ludois A tabletop motor using an entirely new driving principle is under development at the headquarters of C-Motive Technologies, a startup business that is commercializing technology fr ...
Read more

›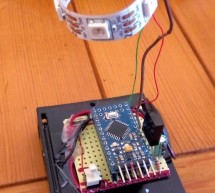 Here I present another project based on a addressable LEDs strip, based on WS2812b leds. It consists of an 'electronic' candle, which lets you select set colors, adjust the intensity, and have different effects like rainbow, fade and fire. The project arose from the purchase of an IKEA lantern model BORBY ... the idea was to replace a candle of considerable size, for something more ... modern. 17 Thanks to  ...
Read more

›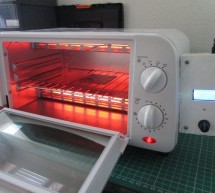 Reflow Oven Build We have successfully managed to build a temperature controlled reflow oven using an Arduino based PID controller and a standard toaster oven from Robert Dyas! This is a must have accessory for any hobbyist who regularly uses surface mount components within their designs. Below we have a build log documenting the process of constructing the oven including:  Teardown of the original oven Cus ...
Read more

›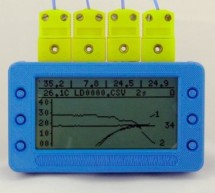 The Pax Instruments T400 is a simple, accurate, inexpensive, open source, four-channel temperature datalogger. Pax Instruments T400: first of a new class of affordable lab instruments A Little History A few years ago, I was engineering a new product and trying to log the temperature at multiple points within my device. I found myself needing a device that could log several temperatures at the same time, for ...
Read more

›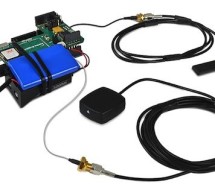 Avoid car thef is impossible but now find your stolen car will be easier! You just need to install your Arduino with the GPRS+GPS Quadband Module (SIM908) in a hidden place in your car, maybe in your trunk, in the glove compartment or under your spare tyre. Then connect the GPRS-GSM and the GPS antenna and a SIM card, all of this powered with a battery and... you are ready! First of all you have to call the ...
Read more

›
BMO from Comedy Central's Adventure Time is adorable, if only someone would make one that can walk! Atleast we can make one with a personality. Here is a build using easy to get parts including Arduino Pro Mini, Nokia 3310 LCD screen, audio playback, accelerometers, and distance sensors. The parts added up to around $70.00 My time was taken making her voice, expressions, and personality, you could easily ex ...
Read more

›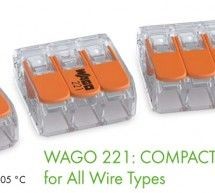 Perhaps the hottest this-year novelty from company Wago - 221 series terminal blocks are here. Not only in flyers and datasheets, but also in reality - in our stock. That´s why we bring you their description and mainly the first pieces to evaluate. New series 221 is based on a well-proven technology of contacts - CageClamp-S and it´s partially similar to a favorite series 222, but 221 overcomes this previou ...
Read more

›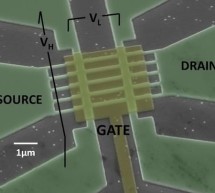 PORTLAND, Ore. — Samsung is funding Pennsylvania State University researchers working to fabricate III-V indium gallium arsenide FinFETs for possible use at the 7nm node. The silicon FinFET (3D fin gates on field effect transistors) have become the standard for low leakage and high performance at advanced nodes, but III-V compounds such as indium gallium arsenide (InGaAs) are faster than silicon, prompting ...
Read more

›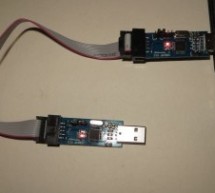 finally got round playing with my AVRASP v2.0 boards. The ones Sleepwalker3 mentioned. Thanks mate! I bought three USBASP v2.0 on ebay for under £1.50 each. They each came with a short cable (5x2 sockets at each end). However, they do not come with the JP2 header soldered on. Solder it or you won't be able to re-flash the on-board ATmega8 chip. JP3 on the other hand has been deprecated. It may still have so ...
Read more

›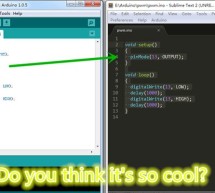 We could often feel frustrated when programming using the Arduino IDE. Why? Not because of how many errors we encounter in the program, but it is so difficult to find out the errors in source code, which is really something freaking out. For example Arduino IDE does not seem to display the number of rows, the prompt window can show us in which line the error occurs, but we just have no ideas where the line ...
Read more

›