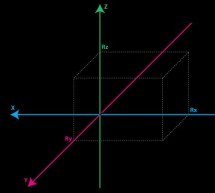 Introduction This guide is intended to everyone interested in in using Accelerometers and Gyroscopes as well as combination IMU devices (Inertial Measurement Unit) in their electronics projects We'll cover: What does an accelerometer measure? What does a gyroscope (aka gyro) measure? How to convert analog-to-digital (ADC) readings that you get from these sensor to physical units (those would be g for accele ...
Read more

›
Do you need a quick and easy way to program AVR chips. Did you know you can use your Arduino and the Arduino IDE? This Arduino shield makes the process much easier. You can: Burn a bootloader onto a replacement Atmega328 for your UNO. Make a stand-alone Atmega328 breadboard project. Use inexpensive Attiny chips for smaller projects. Reprogram a chip in an existing circuit with an ISP header. This shield let ...
Read more

›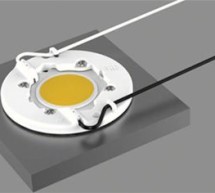 By Steven Keeping Contributed By Hearst Electronic Products 03/11/2014 Until recently, a lighting designer looking to take advantage of the efficacy, longevity, and robustness of LEDs for his/her next luminaire was faced with some key challenges. Among the toughest of these was the need to work out how many discrete LEDs were required to achieve the required "lumen density" (light output per unit area) for ...
Read more

›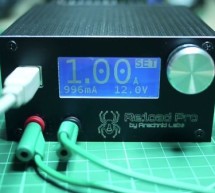 A constant current load for testing your projects. 6 amps, 60 volts and 25 watts in a workbench-friendly package with a USB interface. What is the Re:load Pro, and why do I need one? The Re:Load Pro is an active load. It acts as a current sink, always drawing the same amount of current regardless of the voltage across it. Active loads are incredibly useful for all sorts of electronics testing requirements. ...
Read more

›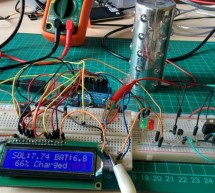 In my previous instructables I described the details of energy monitoring of a off grid solar system.I have also won the 123D circuits competition for that.You can see this ARDUINO ENERGY METER. Please vote for me..... In solar power system, charge controller is the heart of the system which was designed to protect the rechargeable battery .In this instructables I will explain the PWM charge controller. In ...
Read more

›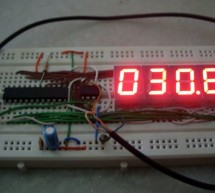 This is a complete DIY project which requires a handful of components such as the ATtiny 85, LM35,MAX7219 and a couple of resistors and capacitors running off a regulated 5 V supply. Temperature Measurement Range : 0 to 150'C 32 to 300'F Controller: ATtiny 85 Display type - 4 digit multiplexed 7 segment display(Common Cathode type) Programming Language: Arduino The setup can display both in Celsius and Fahr ...
Read more

›
Here, we show how a 7 Bi-color 8x8 LED Matrix Scrolling Text Display is built, in which messages and commands can be sent to it via Bluetooth using an Android Smart Phone. Logically, any devices capable of sending text messages via Bluetooth may be adapted to work with the display. To build this project, basic electronics component soldering skills and some knowledge on using the Arduino or Arduino based mi ...
Read more

›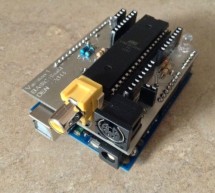 Hi all, this is my first instructable documenting the creation of my project, the Arduino UNO BASIC shield which turns the Arduino UNO into a computer running the BASIC programming language. As microcontrollers are essentially low performance computers on a chip (they have a processor, RAM and ROM) they can be used to create small computer systems. The aim of this project was to use AVR microcontrollers to ...
Read more

›
Hello, this is my first instructable, so I hope someone can do anything good with it. So, what exactly is this about? Imagine: You are working on a project. You want to program in the Arduino language because of the simplicy. But you don't want to use a 28 pin monster. Or you need peripherals like CAN or similar what the normal Arduino supported MCUs don't have. So, what to do? Where are two alternatives: 1 ...
Read more

›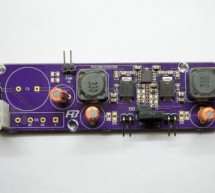 I was looking for a dual voltage power supply initially to power an old HDD with 12V and 5V. I wanted to build a home server based on the Raspberry Pi. I later realized that I had a newer hard-drive that needed only 5V. By then I had already designed and built this one. This power supply has a typical efficiency of 85%+ under real-world conditions and is based on TI's TPS54383 DC-DC converter chip which ope ...
Read more

›
Choose the hue of light that makes you feel more comfortable. Simple bluetooth remote control from which you can modify lighting from your mobile device or tablet. You have two separate RGB channels where you can get different colors per channel. Control adjustable intensity. Do it yourself . Thanks to the arduino platform in minutes you 'll Omniblug armed and ready for use. Discover all the features provid ...
Read more

›
To satisfy electronic DIY hobbyists, ICStation has developed MAX7219 Dot Matrix Module. It uses the Max7219 chip which do a great job on saving of MCU I/O. It can not only control each point individually, but also can be extended without limitation to meet your requirements on LED Sign, Team Logo and so on. What's more, it's controlled by the STM8S003F3 MCU with 1K data storge space which is low cost, low p ...
Read more

›