Hi all, this is my first instructable documenting the creation of my project, the Arduino UNO BASIC shield which turns the Arduino UNO into a computer running the BASIC programming language. As microcontrollers are essentially low performance computers on a chip (they have a processor, RAM and ROM) they can be used to create small computer systems. The aim of this project was to use AVR microcontrollers to ...
Read more

›
Hello, this is my first instructable, so I hope someone can do anything good with it. So, what exactly is this about? Imagine: You are working on a project. You want to program in the Arduino language because of the simplicy. But you don't want to use a 28 pin monster. Or you need peripherals like CAN or similar what the normal Arduino supported MCUs don't have. So, what to do? Where are two alternatives: 1 ...
Read more

›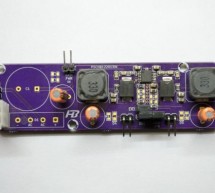 I was looking for a dual voltage power supply initially to power an old HDD with 12V and 5V. I wanted to build a home server based on the Raspberry Pi. I later realized that I had a newer hard-drive that needed only 5V. By then I had already designed and built this one. This power supply has a typical efficiency of 85%+ under real-world conditions and is based on TI's TPS54383 DC-DC converter chip which ope ...
Read more

›
Choose the hue of light that makes you feel more comfortable. Simple bluetooth remote control from which you can modify lighting from your mobile device or tablet. You have two separate RGB channels where you can get different colors per channel. Control adjustable intensity. Do it yourself . Thanks to the arduino platform in minutes you 'll Omniblug armed and ready for use. Discover all the features provid ...
Read more

›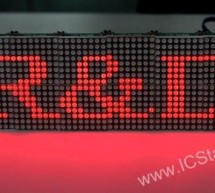 To satisfy electronic DIY hobbyists, ICStation has developed MAX7219 Dot Matrix Module. It uses the Max7219 chip which do a great job on saving of MCU I/O. It can not only control each point individually, but also can be extended without limitation to meet your requirements on LED Sign, Team Logo and so on. What's more, it's controlled by the STM8S003F3 MCU with 1K data storge space which is low cost, low p ...
Read more

›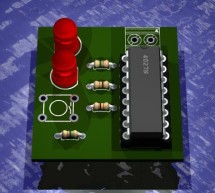 Just a Moment Tactile switches (a specific type of momentary switch) are everywhere and they are especially popular on DIY  electronics and microcontroller boards because they are well suited to act as a boot option or reset switch.  Particularly, momentary switches are switches that don't save their state when you depress the switch.  That is, when you push the switch (and while you have the switch depress ...
Read more

›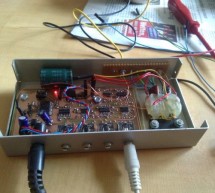 Motivation Though I am a musician I don't care for calling an expensive hi watt stereo my own. For years I have used a homebuilt stereo amplifier built around the TDA1554Q IC (basically just this chip in a nice box) and I am still very happy with the sound quality. This amp serves as a computer desk sound system, which acts as a radio/movie sound sytem as well. In the meantime the number of sound sources th ...
Read more

›
This article is another step forward in learning more about Arduino.  In our previous article, I have written in detail about blinking an LED using Arduino. We have demonstrated 5 simple led based projects using arduino, which will help you to learn its basic concepts. 1. Blinking Two LED's using arduino 2. Control LED using a Push button switch 3. Toggle an LED using Push button switch 4. Toggle 2 LED's us ...
Read more

›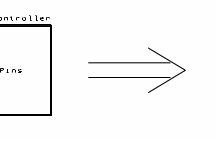 Microcontroller-based products sometimes require rotary switches. As many microcontrollers have an onboard ADC, it is easy to replace the rotary switch with a low cost potentiometer, when a rotary switch is too expensive or unavailable. Although digitizing a potentiometer setting to act like a switch requires only a few instructions, an immediate problem is that instabilities in value occur at the switching ...
Read more

›
The open-source Arduino environment makes it easy to write code and upload it to the i/o board. It runs on Windows, Mac OS X, and Linux. The environment is written in Java and based on Processing, avr-gcc, and other open source software. THE Arduino SOFTWARE IS PROVIDED TO YOU "AS IS," AND WE MAKE NO EXPRESS OR IMPLIED WARRANTIES WHATSOEVER WITH RESPECT TO ITS FUNCTIONALITY, OPERABILITY, OR USE, INCLUDING, ...
Read more

›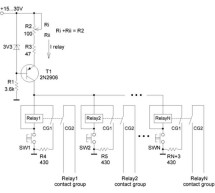 Sometimes you may need a group of switches where, if any switch is activated, it deactivates the previously active switch. This Design Idea implements such a function with relays. This "one and only one" function is often implemented as mechanical switches in which an actuator (usually a movable metal bracket) is used to switch contact groups on and off. When any switch is pressed, this bracket first deacti ...
Read more

›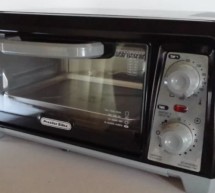 An Arduino-compatible smart outlet designed to instantly turn your toaster oven into a reflow soldering station. Keep up to date with our progress by following us on Twitter: @Reflowster or visit us online at www.reflowster.com Reflow soldering Advances in technology continue to shrink the size of components. Hobbyists, who have traditionally worked with through-hole parts, are finding these parts harder an ...
Read more

›