Parts List Raspberry Pi Model B Adafruit LCD Keypad Pi Plate Adafruit PowerBoost 500 3.7v 1200mAh Lipo Battery Wrist Mount USB Sound Card 3.5mm Microphone Software NOOBS\Raspbian PiFM Adafruit LCD Keypad Library RaspWristRadio Python Script For more detail: RaspWristRadio – Wearable Personal FM Radio Station ...
Read more

›
Continuing from my previous blog post about Hi-Link HLK-RM04 module, I have finally received the ESP8266 Serial-to-WiFi module that I've been waiting for. As I said previously, with the popularity of IoT devices, there is an increasing demand for low-cost and easy-to-use WiFi modules. ESP8266 is a new player in this field: it's tiny (25mm x 15mm), with simple pin connections (standard 2×4 pin headers), and ...
Read more

›
NXP Semiconductors has introduced a mosfet in a SO8 package with a low RDSon of just 1.4mohm at 4.5V. The Power-SO8 package is qualified to 175 deg C According to the supplier, the device is the first in the NextPower LFPAK series of 25V and 30V mosfets which will be expanded to a full portfolio in the coming months. "The low RDSon significantly reduces losses; this in turn enables increased energy efficien ...
Read more

›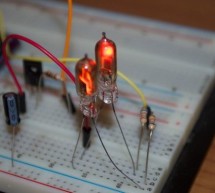 I'm starting to source parts for my nixie tube experiments. I'm in the very early stages of prototyping a nixie clock. My Breakout Boards were a bust, but that's not stopping me from pushing on with the nixie-tinkering. When it comes to resistors, it's so much cheaper to buy in bulk. It'll take me a lifetime to use up these 3.3K, 4.7K, 27K, and 33K resistors, but when you buy a bag of 100 from Digi-Key, the ...
Read more

›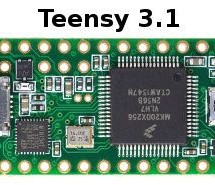 Arduino and Raspberry Pi are great, well-utilized DIY boards for hacking just about anything you want to design. But if you're looking for an alternate hacker board, here are seven that Steve Nelson, Freescale's director of ecosystem and marketing programs, presented at this week's Designers of Things (DoT) conference. With some starting below the $20 mark, these Freescale-enabled, alternative hacker boards ...
Read more

›
The ADA4096-2 dual and ADA4096-4 quad operational amplifiers feature micropower operation and rail-to-rail input and output ranges. The extremely low power requirements and guaranteed operation from 3 V to 30 V make these amplifiers perfectly suited to monitor battery usage and to control battery charging. Their dynamic performance, including 27 nV/√Hz voltage noise density, recommends them for battery-powe ...
Read more

›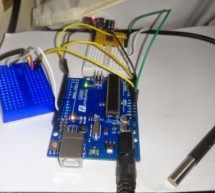 recently started brewing beer at home with a group of friends and one of the things that quickly came to light, is that maintaining a steady fermention temperature can be the key to a good brew. We have a stick on thermometer on our fermenter buckets which we can use for reading the temperature of the beer, locally, but I was wondering if there was a system I could hook up, so that all of us could check in ...
Read more

›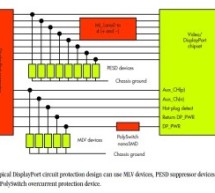 The IP4786CZ32 is designed to protect High-Definition Multimedia Interface (HDMI) transmitter host interfaces. It includes HDMI 5 V overcurrent / overvoltage protection, Data Display Channel (DDC) buffering and decoupling, hot plug detect, backdrive protection, Consumer Electronic Control (CEC) buffering and decoupling, and ±8 kV contact ElectroStatic Discharge (ESD) protection for all I/Os in accordance wi ...
Read more

›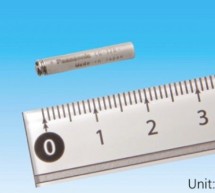 While keeping batteries small and light is definitely a factor with electronic devices in general, it becomes particularly important when dealing with wearable electronics such as smart glasses. With that in mind, Panasonic has just announced its CG-320. Measuring 20 x 3.5 mm, it's being billed as "the industry's smallest cylindrical shaped rechargeable Lithium Ion battery." The CG-320 weighs 0.6 grams, has ...
Read more

›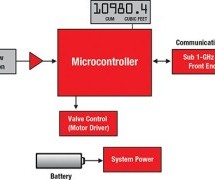 Description The CC115L is a cost optimized sub-1 GHz RF transmitter. The circuit is based on the popular CC1101 RF transceiver, and RF performance characteristics are identical. The CC115L value line transmitter together with the CC113L value line receiver enables a low cost RF link. The RF transmitter is integrated with a configurable baseband modulator. The modem supports various modulation formats ...
Read more

›
Microduino studio launched the first kickstarter in September 2013, introducing the brand new Arduino-compatible development board---Microduino. We achieved success with the unique Upin27 interface, compact size, rich expansion boards as well as many applications. Over the past year, Microduino community has been growing rapidly. Now we have nearly 10,000 players worldwide. Our community members have ...
Read more

›
A few months ago I was looking into how to use Fbus with a Nokia phone but didn't have much luck and instead just wired up the keypad. I decided to revisit Fbus and this time happened to find some AVR code which could send/receive SMS's so now I'm able to send an SMS using the Arduino and I'll explain how we do this. Before I go any further the 3 resources I used were: Embedtronics – F-bus packet explanatio ...
Read more

›