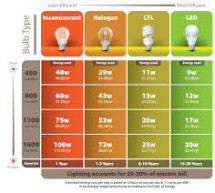 Description The AS3661 is a 9-channel LED driver designed to produce lighting effects for mobile devices. A highefficiency charge pump enables LED driving over full LiIon battery voltage range. The device is equipped with an internal program memory, which allows operation without processor control. The AS3661 maintains excellent efficiency over a wide operating range by autonomously selecting the best charg ...
Read more

›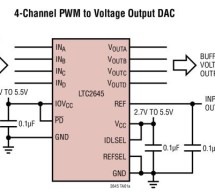 Features No Latency PWM-to-Voltage Conversion Voltage Output Updates and Settles within 8μs 100kHz to 30Hz PWM Input Frequency ±2.5LSB Max INL; ±1LSB Max DNL (LTC2645-12) Guaranteed Monotonic Pin-Selectable Internal or External Reference 2.7V to 5.5V Supply Range 1.71V to 5.5V Input Voltage Range Low Power: 4mA at 3V, <1μA Power-Down Guaranteed Operation from –40°C to 125°C 16-Lead MSOP Package Typical A ...
Read more

›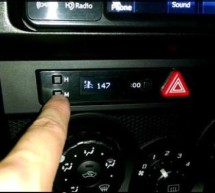 https://github.com/stirobot/arduinoModularTFTgaugesI built a custom OBD II gauge in the clock of my Subaru BRZ (GT86, FRS) and a lot of people wanted me to build them one. Here is how you can build one of your own. My wife is about to give birth to our second son and all the code is open source, so I have nothing to lose by posting this. (I still may sell the installation as a service or possibly the packag ...
Read more

›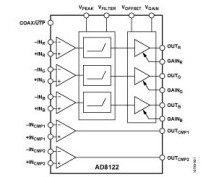 The AD8122 is a triple, high speed, differential receiver and equalizer that compensates for the transmission losses of UTP and coaxial cables up to 300 meters in length. Various gain stages are summed together to best approximate the inverse frequency response of the cable. Each channel features a high impedance differential input that is ideal for interfacing directly with the cable. The AD8122 has two co ...
Read more

›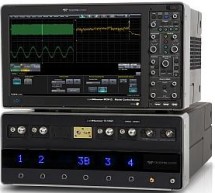 You've seen the videos and live demos at DesignCon, OFC, and ECOC. Now, it's here. Teledyne LeCroy has announced the LabMaster 10-100Zi, the world's first 100-GHz real-time oscilloscope. First demonstrated in 2013, the LabMaster 10-100Zi acquisition module for the LabMaster 10 Zi oscilloscope makes a significant jump in bandwidth over the previous record of 65 GHz, also held by Teledyne LeCroy. The LabMaste ...
Read more

›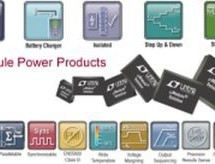 Record from SOS webinar - Your way to simple and efficient power supply design with Linear Technology Who is the winner of umodule demoboard from Linear technology? In addition to getting to know the winner, you can also watch the video record from webinar... Linear Technology's family of DC/DC Module products simplifies your analog design. By integrating the DC/DC controller, power switches, magnetic, and ...
Read more

›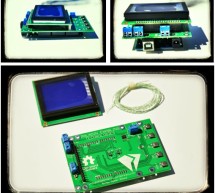 Turn your toaster oven into your own solder reflow factory shop using the Reflow Master Shield!!! Paladin Enabling Technologies - Reflow Master Shield The Reflow Master Shield from Paladin Enabling Technologies is an Arduino shield that turns your normal toaster oven into a reflow oven. A reflow oven is used in the production of electronics to change solder paste from a paste form to a liquid form and lastl ...
Read more

›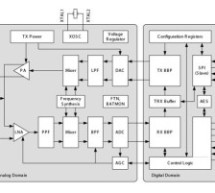 The 33813 is an engine control analog power IC intended for one cylinder motorcycle and other small engine control applications. The IC consists of five integrated low side drivers, two pre-drivers, a VRS (variable reluctance sensor) input circuit, a voltage pre-regulator using an external pass transistor, and two 5.0 volt internal regulators, one for the microcontroller (MCU) VCC supply and the other for u ...
Read more

›
We have created two game project instructables so far using the jolliFactory Bi-color LED Matrix Driver Module D.I.Y kits we designed. This LED Matrix module is designed to be chain-able so you may daisy-chain the modules together to the number of modules you need to suit your project. You may check out these two game project instructables with the links below: Project to build a 2 LED Matrix tall Tetris ga ...
Read more

›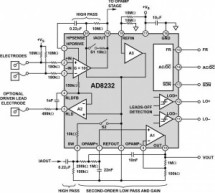 The AD8232 is an integrated signal conditioning block for ECG and other biopotential measurement applications. It is designed to extract, amplify, and filter small biopotential signals in the presence of noisy conditions, such as those created by motion or remote electrode placement. This design allows for an ultralow power analog-to-digital converter (ADC) or an embedded microcontroller to acquire the outp ...
Read more

›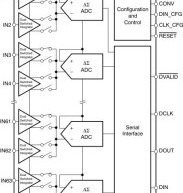 Description The AFE4300 is a low-cost analog front-end incorporating two separate signal chains: one chain for weight-scale (WS) measurement and the other for body composition measurement (BCM) analysis. A 16-bit, 860-SPS analog-to-digital converter (ADC) is multiplexed between both chains. The weight measurement chain includes an instrumentation amplifier (INA) with the gain set by an external resis ...
Read more

›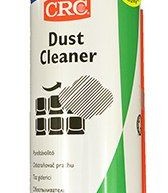 Compressed gas for cleaning - Dust cleaner, brings huge savings for the price of small limitations. The name of this article might also be like "Dust Off or Dust Cleaner? Both are the sprays - compressed air for dust removal. Dust Off is a well known, long-term well-proven spray for cleaning from dust and other loose dry particles. Dust Off provides absolute safety in a form of non-flammability. However, th ...
Read more

›