ADK2012 board Google has unveiled at Google IO their new  Accessory Development Kit for Android mobile phones and tablets, the ADK2012 The ADK2012 is based on the upcoming Arduino Due platform and the new Arduino IDE that supports programming ARM targets. Currently the IDE works only on the Google ADK board released at Google IO, while the official launch of the Arduino Due is due later in the year. ...
Read more

›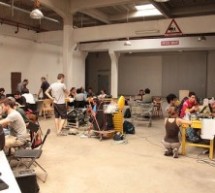 Domenica 17 Giugno alle Officine Arduino una quarantina di persone hanno dimostrato la veridicita' dell'affermazione di S. Levy. Dall'anno scorso Arduino organizza in Italia l'Arduino Camp , un evento di due giorni che vede il primo giorno dedicato a presentazioni e talk su Arduino, seguito da un secondo giorno di Hack Day su un tema. per vedere video e foto dell'evento consulta il set su Flickr. Il tema de ...
Read more

›
An entire product and manufacturing infrastructure was built at the start of this decade in anticipation of demand from TV manufacturers for LED backlighting. TV makers were under extreme price pressure from consumers and demanded the LED makers came up with inexpensive backlighting solutions. (See TechZone article "LED Backlighting Enhances LCD TV Picture Quality.") To support the nascent LED TV sector, th ...
Read more

›
"Teach me to make" as simple as it sounds is a simple yet powerful effort on wordpress by a maker from USA. Apart from being a true maker, Michael Shiloh is an absolutely delightful and an approachable person to talk to. His sense of purpose in his work was very much apparent in my short, yet interesting conversation with him. Here are some widely and less known things about the teacher, student and entrepr ...
Read more

›
One-time-password (OTP) and its time-based version (time-based OTP, or simply TOTP) are commodity solutions to provide a second factor, in addition to simple passwords, for authentication. Here Jose Damico proposes his way to implement a simple TOTP device using only open-source tools. The core of the project is an Arduino board connected to a small LCD. From the software perspective, the SHA-1 library come ...
Read more

›
Step 1: Operation and Electronics Intro How Does A Boost Converter Work? Basic Principal: A boost converter works in two stages, ON and OFF. In the ON stage the Semi-conductive Switch is conducting and current builds up in the inductor producing an electromagnetic field, this field stores energy. In the OFF stage the Semi-conductive Switch does not conduct and the electromagnetic field collapses. When the f ...
Read more

›
We are happy to announce the first wearable kit on the Arduino Store . This kit has been made by Plug'n'Wear specifically for us. All fabrics in this kit are produced in Italy, and strongly related to a textile family business. If you want to get deeper into the story of this product have a look at Riccardo Marchesi presentation (still in Italian, soon to be traslated!) at World Wide Rome 2012. Read over fo ...
Read more

›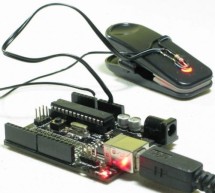 Movies look cool with those EKG (electrocardiogram), the one that beeps and detects heart activities. A few months ago, we had to shoot a hospital scene for our school project. We needed an EKG instrument. To keep the movie authentic, we didn't want to fake the readings so we made the next best thing, a pulse monitor. Since my dad is a doctor he gave me some advice to design the pulse monitor. Let me clarif ...
Read more

›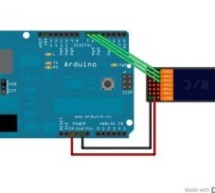 Nick Poole, from SparkFun, proposes this nice tutorial, where detailed instructions on how to connect a radio-controlled (RC) remote to an Arduino board are described in great details. RC remotes are very simple controller, typically used to wirelessly control electrical rovers, cars and planes. Depending on the number of degrees of freedom required by the application (e.g., X and Y movement), an equivalent ...
Read more

›
In this article we explain how to do PWM (Pulse Width Modulation) control using arduino. If you are new to electronics, we have a detailed article explaining pulse width modulation. We have explained PWM in this tutorial using 2 examples which will help you learn how to control LED brightness using PWM and how to control DC motor speed using PWM. PWM control using arduino. PWM control is a very commonly use ...
Read more

›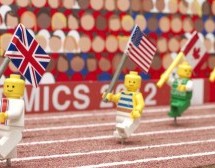 Samuel Cox, a maker who defined himself as a mix of "design, ideas and technology", has invented a brand-new competition for digital citizens: Digilympics. From his website: Under the hood, this funny race is enabled by a Processing sketch that seeks for Twitter replies on each account: a new reply triggers a motor-shield equipped Arduino board, which provides the movement to each athlet. More information c ...
Read more

›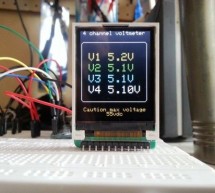 This Instructable will teach you how to use the Arduino Analog ports. Digital Voltmeters (DVMs) are a special case of Analog to Digital converters- A/DCs.- they measure voltage - and are usually a function of a general purpose instrument called a Digital Multimeter( DMMs), commonly used to measure voltages in labs and in the field. DMMs display the measured voltage using LCDs or LEDs to display the result i ...
Read more

›