In this instructable I'm going to show you how to build your own portable audio transmitter. This transmits FM waves so you could easily get the signals on your mobile phone, radios, etc. As the name and the picture indicates it is very small and is approximately the size of a 9v battery clip. This transmitter is like the ones in the movies which are used to spy on people or try to record conversations, wel ...
Read more

›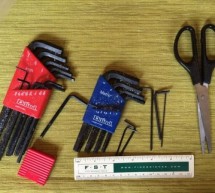 So, you have a CNC laser cutter but you want a CNC mill? Problem solved. This project is a small CNC mill that can be assembled from store-bought and laser-cut parts for about $800 without machine tools. (If you have access to a shop with a chop saw and a drill press that'll be helpful, but you can get by with a hacksaw and some wrenches.) As pictured it has about a 4" x 6" x 1.5" working volume, but it can ...
Read more

›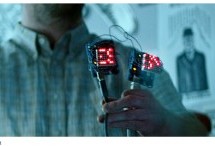 Next july (23rd to 27th) I'm excited to be at Supsi Summer School (Ticino) to talk about and prototyping on open-source fashion with Massimo Banzi. You can find the complete description below and apply to the course at this link. Overview Physical computing encompasses the design of interactive physical systems through the use of software and hardware that can sense and respond to the analog world. Applicat ...
Read more

›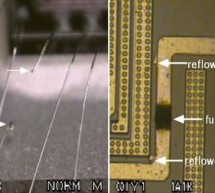 To do something useful, a microcontroller (MCU) must be connected to other devices. This connection is made through input/output (I/O) pins. More times than not, these days pins are multifunctional and can connect to A/Ds, D/As, linear functions (such as op amps and comparators), voltage references, and more. So for the design engineer, protecting these I/Os against potentially damaging static charges and o ...
Read more

›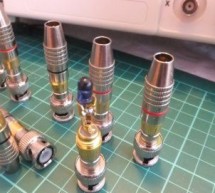 A while ago we came across a website on infrared remote controls which suggested a simple way to view IR signals using an Oscilloscope. The idea is to use a standard IR Led mounted into a BNC/RCA plug using a spare channel  making an Oscilloscope infrared receiver. So we set about ordering the connectors, which arrived in the post today. Another way of looking at this device is as a 'poor-mans' IR receiver, ...
Read more

›
I'm very happy to announce that Arduino 1.0.1 is now available on the software page. This release includes a ton of bug fixes and new features (see the release notes for details). The biggest additions are support for the Arduino Leonardo and translation of the Arduino development environment into multiple languages. We'll be doing a blog post on the Leonardo soon but, for now, see its getting started page ...
Read more

›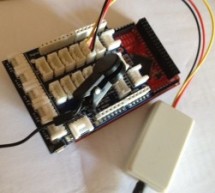 In his blog, Charalampos describes his experience with SeeedStudio's Grove Ear-clip Heart Rate sensor and Cosm (former Pachube) cloud service. The employed sensor is quite cheap and can detect heart pulses from the ear lobe, by measuring the infra-red light reflected by the tissue and by checking for intensity variations. By connecting this sensor with an ADK board and, in turn, with an Android smartphone, ...
Read more

›
"Years" is an artwork created by Bartholomäus Traubeck that translates wood's year rings into sound. The record player uses a system  that analyse tree's years for their strength, thickness and rate of growth. This data are mapped to a scale defined by the overall appearance of the wood and serves as basis for a generative process that outputs piano music. The system is composed by arduino, ps eye, stepper ...
Read more

›
I hate Christmas tree lights. Well not really, I just don't enjoy having to climb under the tree every time I want to plug in or unplug the lights. In the interest of saving my sanity, I decided to build a motion activated switch that can power the lights for me. It has an integrated adjustable timer so they will stay on for as long or as short as I want. Here's a video showing the final test on the fish ta ...
Read more

›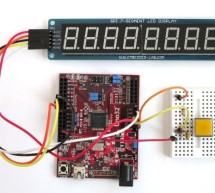 In this project, we will use the chipKIT Uno32 board to build a digital stopwatch capable of timing minutes, seconds, and 1/10th of seconds, and with a basic start and stop control feature. A MAX7219-driven 8-digit seven segment LED display is used to display the time elapsed. The Reset switch on the Uno32 board will be used to reset the current time back to 0 when the stopwatch is stopped. Theory A stopwat ...
Read more

›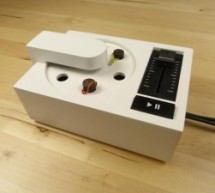 Social Jukebox is an Arduino-powered music player tailored to allow music sharing through tangible interaction. The device, based on  wooden tokens, has the aim of  bring back the physical aspect of music sharing and allow  multi-user listening in a social environment. The tokens have RFID chips embedded in them, so the music player can read the link to a Spotify song. The device randomly selects tokens and ...
Read more

›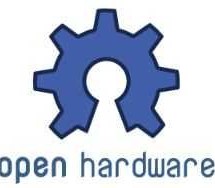 The Open Source Hardware, Electronics and Robotics Convention is a 3-day event organized by the Synusia collective. The aim of the Convention is to extend the Open Source Software and to promote electronics and the philosophy of "do it yourself". The event will take place in Madrid at the Centro de Formación Padre Piquer,  from the 21 to 23 September 2012. During the Convention, visitors will be able to att ...
Read more

›