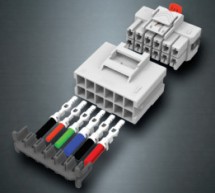 Universal connectors for interconnection of leads (wire-to-wire) as well as leads to a PCB (wire-to-board) are necessary every day and practically everywhere. In industrial applications we usually need various connectors. "Various" usually means almost uncountable amount of types, that´s why it´s usually a big advantage if it´s possible the same connector for several applications. This "versatility" is cons ...
Read more

›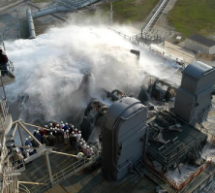 The dB (decibel) is one of the most common units in engineering, yet also one of the most confusing, especially when it comes to manipulating S-parameters. Here is how not to be confused. The Bel is a fundamentally new unit, which was originally established in 1928 by The Bell System to describe sound levels. This scale has since been generalized to relate to the log of the ratio of any two power levels. Th ...
Read more

›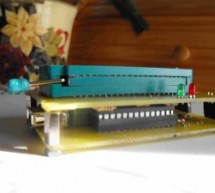 DSCF2015 This page is dedicated to everybody needs to program a PIC (Microchip) device via USB port. Looking on the web for ready-to-use projects, I found a good one called Open Programmer, coming with several schematics, PCBs and Open Source code. The original link is http://openprog.altervista.org/OP_ita.html What concerned me was the need to mount, on the mainboard, a specific socket board depending on t ...
Read more

›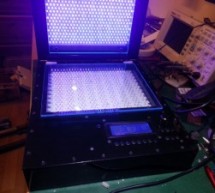 This is a description of how I designed and built my UV exposure box. After experimenting a bit with dry-laminate photo-resist and liquid UV hardened solder mask I decided to stop trying to improve my toner transfer technique and rather build a proper UV radiation unit for making printed circuit boards. I wanted it to be powerful and compact so I decided to use UV LEDs as the UV source. The preferred wavele ...
Read more

›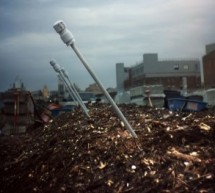 Introduction This is a tutorial on building a Compost Temperature monitoring system. It details how to build a web connected wireless sensor network and shows one possible way it could be constructed. A Medium level of knowledge and skills are required. Basic knowledge of soldering and breadboarding will be very useful. I will assume that you know enough Arduino code to understand what a Function is, how a ...
Read more

›
The Wino board is an Arduino-like stackable development system which is both smaller and cheaper than Arduino units and features built-in WiFi as standard. The main Wino controller board measures 26.5 x 18.5 mm and fitted with an Atmel ATSAMD21 running at 48 MHz with 128 kB Flash storage and 16 kB RAM. The board uses the ESP8266EX WiFi module which supports all the 802.11 b/g/n standards offering P2P and so ...
Read more

›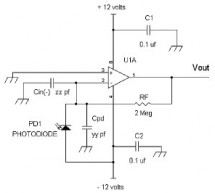 In some JFET op amps such as the AD743, the input capacitance is in the order of 18 to 20 pF. In comparison, with an LSK489 dual FET, the input capacitance is in the order of 3 pF, which will be suitable for low noise photodiode applications. In this section we will see why it is important to have low equivalent input noise and low input capacitance in a photodiode preamp. A simple photodiode is shown in Fi ...
Read more

›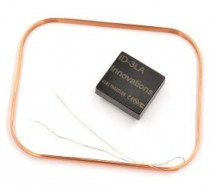 As we know, RFID module range is expressively depending on a size and shape of the RFID antenna (coil). That´s why the module with a big antenna has a potentially bigger chance to reach a long range. This is exactly a case of the ID3LA module – working in a wider operating voltages range (2,8-5V) than its predecessor – the ID2 module. This enables its usage even with a 3.3V logic and also for example in bat ...
Read more

›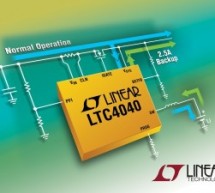 Features Step-Up Backup Supply and Step-Down Battery Charger 6.5A Switches for 2.5A Backup from 3.2V Battery Input Current Limit Prioritizes Load Over Charge Current Input Disconnect Switch Isolates Input During Backup Automatic Seamless Switch-Over to Backup Mode Input Power Loss Indicator System Power Loss Indicator Pin Selectable Battery: Li-Ion (3.95V/4.0V/4.05V/4.1V) or LiFePO4 (3.45V/3.5V/3.55V/3.6V) ...
Read more

›
The DS28E80 is a user-programmable nonvolatile memory chip. In contrast to the floating-gate storage cells, the DS28E80 employs a storage cell technology that is resistant to gamma radiation. The DS28E80 has 248 bytes of user memory that are organized in blocks of 8 bytes. Individual blocks can be write-protected. Each memory block can be written 8 times. The DS28E80 communicates over the single-contact 1-W ...
Read more

›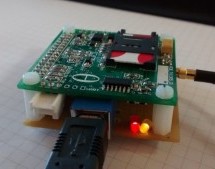 Hi all! Here's the new project where I'm working a couple of days. Since I develop the SIM900 module and test it, I don't work with it. Also, I've got at home some samples of the MCP2200 USB bridge that I want to test it. So make an USB interface for this board was the perfect idea! This allows to use the SIM900 board with a PC, Raspberry or similar, with the plus of no need external power supply or control ...
Read more

›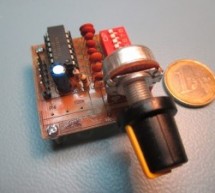 Function generator is a rely useful tool in the lab, a simple version can be build at home, there's a lot of examples on the Internet, some are much more complex and powerful, but this one is intended to be really simple and cheap. It can be also built-in in some bigger projects that also requires a generator. The generator can output (only) square signal with adjusted frequency and pulse width. The amplitu ...
Read more

›