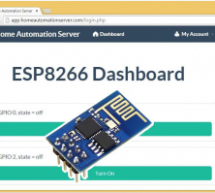 The most common questions I get about the ESP8266 WiFi Modules are: "Is it possible to control my ESP8266 from anywhere in the world?" and "How can I control my ESP8266 from anywhere?". I'm happy to announce today that I have a solution for that problem. With the new version of Home Automation Server you can add an ESP8266 to your dashboard and control your ESP8266 GPIOs from anywhere in less than 5 minutes ...
Read more

›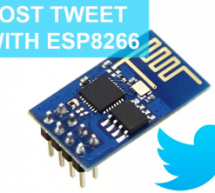 In this project you're going to post a Tweet with an ESP8266. The goal of this project is to show the endless possibilities that this $4 WiFi module offers when integrates with a free platform that I'm about to show you. In order to accomplish this task you have to sign up for one free service called IFTTT which stands for "If This Then That". IFTTT is a platform that gives you creative control over dozens ...
Read more

›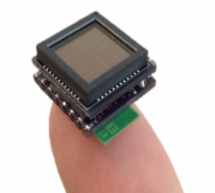 Cypress Semiconductor has introduced what it believes to be the lowest-available-power PMICs that enable an integrated module size of 1 cm² for solar-powered wireless sensor node (WSN) designs. Intended to manage solar-powered wireless sensors for Internet of Things (IoT) applications, these parts are said to be the lowest-power, single-chip Energy Harvesting PMICs, and can be used with solar cells as small ...
Read more

›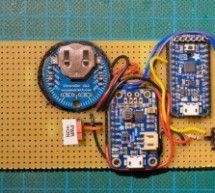 There is a large cellar where I could store unused items and documents, but the catch is the humidity there. It is a root cellar near a small brook and the humidity varies between 75% up to 90%. Archived material should never be exposed to humidity greater than 65%, therefore I have to isolate all documents in boxes from the air of the cellar. But are this boxes safe? Do they keep the humidity away from the ...
Read more

›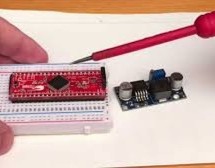 Every now and then someone asks on different forums if there is an way to control cheap LM2596 modules with an Arduino or another microcontroller. I decided to demonstrate one solution that might be basic electronics for some, but still many don't know about. Those buck converters will change the output voltage to make the feedback pin, connected to the output via a voltage divider, become 1.25V or so. If f ...
Read more

›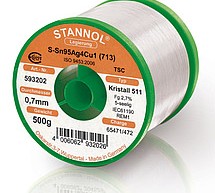 ou, who are at production of electronic devices, know, how important is a choice of a suitable solder. A designer of a given device might not focus on a solder used at soldering of the first protoype, bu tin a production it will manifest itself – sooner or later. Not that some solder would be miraculous and otherone unusable, but each one is suitable for something else. Similarly lie in other segments, even ...
Read more

›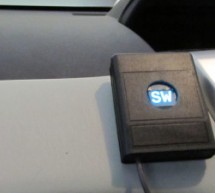 I'm astounded that some cars don't have a digital compass always visible. You either have to launch the navigation app each time which may even disappear when you adjust the radio. In this project, you'll create a digital compass that can be powered by by the cigarette lighter or another source (batteries make it handheld). You could buy one, but where's the fun in that? You'll use an awesome OLED screen (w ...
Read more

›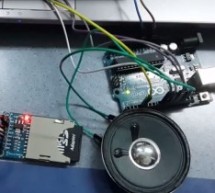 This project is in SD card loaded stolen melody is provided by command sent from the serial monitor. If you want to add the application var.siz 6-melody melody melody file must be the same as the name of the specified code name. The components are used: Arduino UNO SD card reader speakerphone Step 1: Arduino Code //pin in sd card input module ** MOSI – pin 11 ** MISO – pin 12** CLK – pin 13** CS – pin 4 #in ...
Read more

›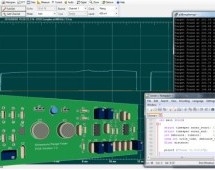 When I started my career in control systems I was fascinated with the many different ways that machines could be interfaced to the environment they operated in. Limit switches (electrical and optical), encoders, resolvers, strain gauges, thermocouples... the control system engineer had a long list of sensors to choose from. And the list has grown even longer following successful innovations in micro machini ...
Read more

›
company UNI-Trend is a near relative to the UT203. multimeter. Already UT203 provides a lot of user comfort and a very pleasant feature - measuring of a DC current without interrupting a measured circuit. However UT204 is different from its "weaker" brother in one essential thing - it enable measuring of a true RMS value of alternating signals (TRMS). As we know, usual multimeters usually deploy a simple re ...
Read more

›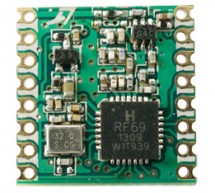 The RFM69HCW is a highly integrated RF transceiver capable of operation over a wide frequency range, including the 433, 868 and 915 MHz license-free ISM (Industry Scientific and Medical) frequency bands. Its highly integrated architecture allows for a minimum of external components whilst maintaining maximum design flexibility. All major RF communication parameters are programmable and most of them can be d ...
Read more

›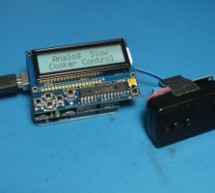 I had two options: One required me to spend money. The other cost me nothing and gave me an opportunity to make something useful. To make a short story longer, I have an "analog" slow cooker (just a dial on the front) and I wanted the ability to set the cooking time and temperature. Now I could have just gone out and bought an appliance timer, which certainly would have done the job. But that wouldn't have ...
Read more

›