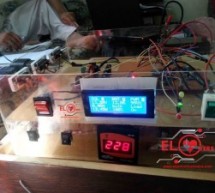 what is Mppt( Maximum power point tracking) ? "we use MPPT algorithm to get the maximum available power from the Photovoltaic module under certain conditions" How MPPT works  ? Why 150W solar panel does not equal to 150 w? For example you bought a new solar panel from the market which puts out 7 amps. under charge the setting of a battery is configured to 12 volts : 7 amps times 12 volts = 84w (P=V*I) You l ...
Read more

›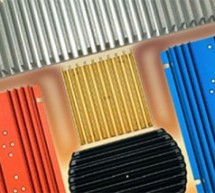 Perhaps everyone of us is familiar with a sentence mentioned in various catalogues, á la "upon request we can supply you a customized version". Naturally that sounds good, but sometimes it is associated with a significantly higher price or with a considerable minimum order quantity (MOQ). That´s why we don´t want to generalize, as every producers behaves differently, but we´d rather like to mention one conc ...
Read more

›
In mathematics a signal is a real function of a real variable f(t). In electronics it represents the evolution of a voltage (or a current) over the time and depends on the performances of the stage of the amplifier. Through a memory buffer, samples move to a digital-to-analog converter that produces a voltage signal, after an  amplification stage that can limit the generation of the signal. A possible analy ...
Read more

›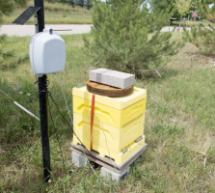 The Digital Beehive uses Wi-Fi to broadcast a beehive's weight, humidity, temperature, and battery voltage every minute to SparkFun's data channel service called Phant. The raw data can be seen here but you can view some prettier graphs of the data here on analog.io (sign-in required). On a visit to Portland, Oregon, last summer my friend mentioned he had always wanted to put a load cell under a beehive to ...
Read more

›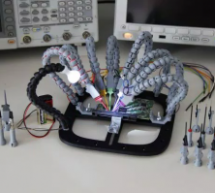 I am the Senior Analyst of the Electronic Forensics Unit of the Carabinieri (Italian Military Police) and I deal with technical investigations on seized electronic devices. I spend most of my day in a well-equipped electronic laboratory, but I was lacking a tool for performing technical assessments on printed circuit boards (PCBs). I needed a way to secure small boards on my workbench and place multiple pro ...
Read more

›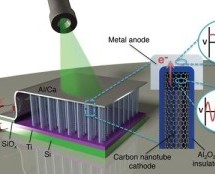 PORTLAND, Ore.--Now before you get all excited by the headline, which is not click-bait according to the researchers, a new kind of nanoscale rectenna (half antenna and half rectifier) can convert solar and infrared into electricity, plus be tuned to nearly any other frequency as a detector. The invention was made at Georgia Tech (Atlanta) and peer-reviewed in today's issue of Nature Nanotechnology. Right n ...
Read more

›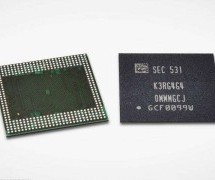 The newest LPDDR4 is expected to significantly accelerate the adoption of high capacity mobile DRAM worldwide. The 12Gb LPDDR4 brings the largest capacity and highest speed available for a DRAM chip, while offering excellent energy efficiency, reliability and ease of design – all essential to developing next-generation mobile devices. "By initiating mass production of 12Gb LPDDR4 mobile DRAM in an extremely ...
Read more

›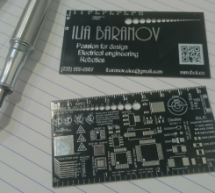 Many of you may have seen the Adafruit PCB ruler (also used by the awesome Voltera). The design was actually adapted from my own design back in University! To improve on the original idea, I have created a reference business card. Here is a computer render of the design: I wanted to show every common component I could think of, and how they relate. Often when zoomed all the way into a digital design, you ca ...
Read more

›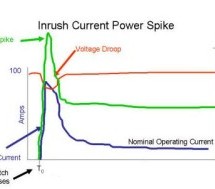 Three major power supply (Figure 1) architectures are defined for any engineer: 1.Linear Regulators. 2.Pulse width modulated switching (PWM). 3.High resonant technology switching. Some important parameters can described in the followig texts: Inputs: Vin(low), Vin(high) – minimum and maximum allowed input voltages, hence input voltage range. Iin(max) – maximum average input current. Outputs: Vout(min), Vout ...
Read more

›
Durante as oficinas semanais de IoT no LHC, vimos que algumas placas de desenvolvimento utilizando o ESP8266 estavam surgindo, como a nodeMCU e o ESP-201, porém resolvemos criar a nossa própria placa, atendendo as nossas necessidades. Surgiu então o nodeLHC! A principal razão para a criação da placa, foi que a maioria das pessoas que estavam participando das oficinas, não tinham muita experiência com eletrô ...
Read more

›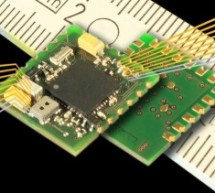 Modul USM-MEMS-VOC is based on the innovative and highly stable TGS 8100 MEMS semiconductor sensor TGS8100 from Figaro. In the presence of detectable gas, sensor resistance decreases depending on gas concentration in the air. New technology allows very rapid response to gas concentration change. The USM-MEMS-VOC reacts within 8 seconds.   The module evaluates ratio of sensor resistance in clean air (base le ...
Read more

›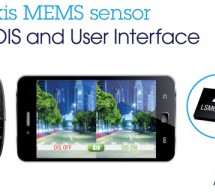 anufactured using specialized micromachining processes, while the IC interfaces are developed using CMOS technology that allows the design of a dedicated circuit which is trimmed to better match the characteristics of the sensing element. The LSM6DS3H has a full-scale acceleration range of ±2/±4/±8/±16 g and an angular rate range of ±125/±245/±500/±1000/±2000 dps. High robustness to mechanical shock makes t ...
Read more

›