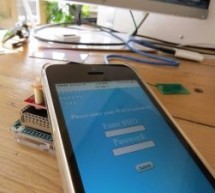 Motivation So I've just spent an "all nighter" working on this new IoT device that's going to change the world. The sun comes up, and I'm off to demo the device and pitch to my friends for some seed capital and soul crushing criticism. I get to their house, turn the device on, it won't connect... quickly I realize the device is still flashed with my home WiFi credentials. Time to quickly edit my code, refla ...
Read more

›
The ESP8266 has a few common issues, specially when you are trying to flash a new firmware or uploading scripts. This is a companion guide to the Home Automation using ESP8266 and Password Protected Web Server eBooks. Here's a compilation with some of the most common problems with the ESP8266 and how to fix them. ESP8266 Troubleshooting – NodeMCU Flasher Where do I download the NodeMCU flasher? Go to the No ...
Read more

›
A friend has approached me regarding his solar project. He wants to install a solar panel together with a battery and an inverter in order to have power at his allotment garden. He had looked at a hobbyist project where an arduino was used to build a MPPT (maximum point of power tracking) charge controller. I took a look at the design, liked a lot of what I saw and decided to build something similar. The ba ...
Read more

›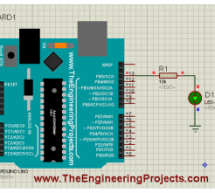 Hello friends, I hope all are fine and having fun with your projects. Today, I am going to share a very Simple Arduino LED Example in Proteus ISIS. I have designed a very basic example in Proteus in which I am going to blink single LED first using Arduino and then I am going to blink multiple LEDs in Proteus. When you start working on Arduino then Arduino LED example is the first example which you must try ...
Read more

›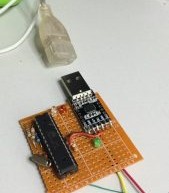 Purpose and concept The  "LayoutLights" concept was born when I wanted to remotely control (using a PC with a USB port)  the lights on the train layout. I wanted to be able to switch on and off all the lights in buildings, structures and on platforms, streets and  other locations.The basic principle is simple : * one master controller has  a USB interfact to the PC * the master can control up to 15 slaves, ...
Read more

›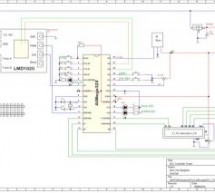 I just wanted a simle DCC central wich I can use to test new DCC locomotives n ad potentially with a "program" mode so it can "break in" new locomotives for me by running them for specific periods of time in both directions.   The result is an Arduino  based DCC central.    It is based on some stuff I picked up from the  "interweb" and either slimmed it down or added new features.   It uses an ATMel 328  mi ...
Read more

›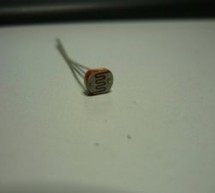 What is this ? This project is a "real size"  speedometer for miniature trains, cars and anything you wish to measure. It can calculate the speed of the object between 2 measuring points along the track (or road) by counting milliseconds between passages at the  start and end gates.  If you enter the distance between those gates  (in dm) and the used scale  (ex. H0 = 1:87) in to the Arduino, it will calcula ...
Read more

›
Most projects include at least one LED. Before soldering the LED, how can you determine if the color and brightness meets your needs? After that, how do you calculate the correct value resistor? Many years ago, I built a handy compact LED testing tool based on the LM317L adjustable current regulator. (You'll definitely want to click on that link before continuing with this article.) It ended up being one of ...
Read more

›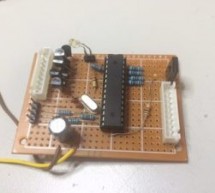 This is an electronic input switcher for amateur DJ's who are running short on inputs on the audio mixer. It allows you to connect 2 inputs to channel 1 and 2 each, and 3 inputs to channel 3. Each input channel has a toggle switch and 2 or 3 LEDs indicating the active input.  The actual switching is done using DPDT relays driven by Arduino (AT328p)  via a simple 2N222A or even BD547 NPN transistor.   It als ...
Read more

›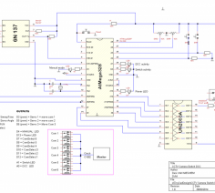 This project allows you to build you own  CCTV switchbox, that you can use to connect up to 6 cameras to a single screen. The camera signal  (CVBS over CInch or any other) is switched to the output using SPDT  or even  SPST relays.How it works ? - by default the controller will cycle through all 6 channels  at a speed which is adjustable by a potentiometer.   This controls the time which each of the cameras ...
Read more

›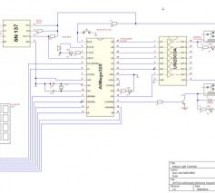 This light control box allows you to control up to 8 channels of mains power, which can be used to rutn on/off light elements or groups. The purpose in my layout is to control LED spotlights  (GU10 on 220V AC)  that highlight specific sections in my layout. You can use this to control other elements than light , too.  But you may need to upgrade the relays or use optocouplers and Triacs, then. The reason th ...
Read more

›
Arduino shields are boards that will expand the functionalities of your Arduino. You just need to plug them over the top of the Arduino board. There are countless types of shields to do countless tasks. Here's a collection of 25 Arduino Shields. RECOMMENDED: Read our Home Automation using ESP8266 Course I've also wrote a list of 21 modules that you can buy for your Arduino for less than $2. 1. Ethernet Shie ...
Read more

›