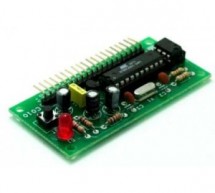 AT89C2051_DEV_STICK_PIC 89C2051 Development Stick kit offers an easy way of interfacing 89C2051 compatible MCU's. Slim design with plug in type approach Voltage regulator on board for stable and regulated supply to the MCU RESET switch for resetting the MCU 0592 MHz Crystal 4K external EEPROM Power-On LED for indicator 20-Pin well marked Berg connector for ease of connection Access to all IO pins & supp ...
Read more

›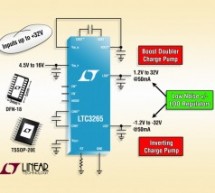 Features Boost Charge Pump Generates 2 • VIN_P (VIN_P Range: 4.5V to 16V) Inverting Charge Pump Generates –VIN_N (VIN_N Range: 4.5V to 32V) Low Noise Positive LDO Post Regulator Up to 50mA Low Noise Negative LDO Post Regulator Up to 50mA 135μA Quiescent Current in Burst Mode® Operation with Both LDO Regulators On 50kHz to 500kHz Programmable Oscillator Frequency Stable with Ceramic Capacitors Short-Circuit/ ...
Read more

›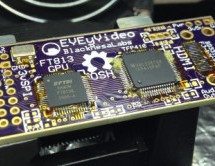 This post describes Mesa-Video, a low cost, low power, small size and fully Open Source Hardware and Software solution for providing 800×600 digital video for Arduino ( and other ) microcontrollers.  Mesa-Video makes it quick and easy to display text and 24bit color graphics from any MCU using a single UART serial port pin. Applications for Mesa-Video are embedded projects requiring video output and embedde ...
Read more

›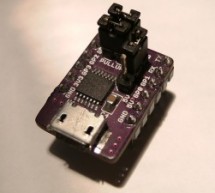 This is a library for interfacing with the HID features of the MCP2221 USB to UART and I2C/SMBus serial converter from Microchip. The converter includes 4 GPIO pins, 3x 10-bit ADCs, 1x 5-bit DAC and more. Microchip does provide a library for interfacing with the chip, however it is supplied as proprietary DLLs. This project aims to be an open-source and multi-platform alternative. This library also makes us ...
Read more

›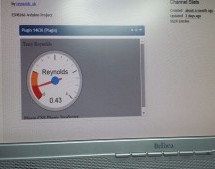 I think that one day, all food cupboards & fridges/freezers will be smart. All products will have an RFID or video recognisable label which will update a list of product usage. Your local supermarket will gather this information & replenish your products as required - who knows ?? (After about 3 mins, skip forward to about 30 secs from end) Anyhow, I wanted to make my own Internet of Things and I wa ...
Read more

›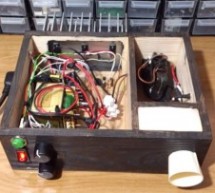 DISCLAIMER: This is an extremely dangerous project, and it should only be attempted by people with experience in electronics, and specifically, High Voltage. If it's your first time seek help for your own safety. Homemade High Voltage supplies are unlikely to meet any international standards, the safety and correct operation is NOT guaranteed at all, and will depend on the skill level of the builder, the ef ...
Read more

›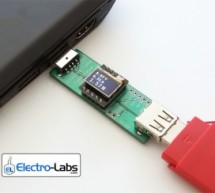 Another DIY project designed with Solo-Lab.com's SoloPCB Designer tool is ready to be shared with Electro-Labs community. This is an USB stick which measures the supply voltage of the USB port and current drawn by the device connected to the port over the stick. Then it calculates the power consumption of the device and displays the whole information with the help of the small OLED display on the board. The ...
Read more

›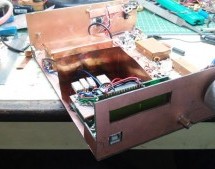 (A better, higher resolution diagram can be downloaded here: from my G Drive) If you don't want to read this long long write-up, here is a summary: This spectrum analyzer costs less than $100 to make. It is just a superhet radio that has a log amp where the speaker should have been. You can hack it. It has an Arduino. Works as well as a commercial spectrum analyzer. In some ways, even better. Works only upt ...
Read more

›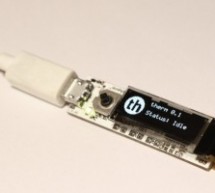 Therm is a very small PID controller with an OLED display, thermocouple interface, and USB port. It can switch an external solid-state relay for driving large loads, or a transistor for driving small loads. When attached to a computer, it enumerates as a USB serial port for easy control and logging of data. The design is based around a STM32F0 microcontroller and the MAX31855 thermocouple-to-digital IC (not ...
Read more

›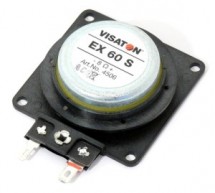 Fans of HiFi sound and similar "audiophils" usually don´t cover their loudspakers and surely not their membranes. Firstly, to cover a beautiful top-class loudspeaker is almost a sin :-) and naturally all that stands in a way of sound usually influences it in a negative way. However, totally different situation is in traffic, audio bells, industrial conditions, in various kiosks (POS) and other applications. ...
Read more

›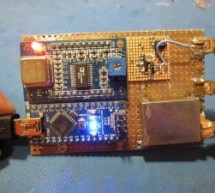 After playing around with the SynthNV signal generator/power detector discussed in the previous post I realized what a useful a tool it is for RF testing. While its a terrific tool for VHF/UHF/Microwave testing, the SynthNV has a couple of serious limitations for amateur use in the HF region - the signal generator has a minimum frequency of 35 MHz, the generated signal has a lot of harmonics and its a fairl ...
Read more

›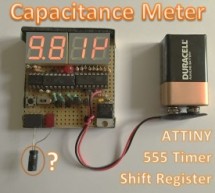 Capacitors are vital components in electronics, but sometimes they are broken, or the value printed on the cap has become unreadable. Because my multi-meter does not have a capacitance measurement, I decided to make one! The principle of measuring capacitance is quite simple. The voltage of a capacitor charging through a resistor increases with time T. The time it takes to reach a certain voltage, is relate ...
Read more

›