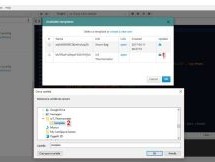 How to develop a simple but powerful IoT thermometer using a Zerynth-powered single-board MCU and the Zerynth App. Story The Zerynth App Zerynth App is a mobile application for Android and iOS that allows fast prototyping of graphical interfaces for your IoT projects. With Zerynth App you can turn any mobile into the controller and display for smart objects and IoT systems! In particular, you can manage and ...
Read more

›
Many AA or AAA battery chargers charge batteries in pairs, but plenty of devices use 1 or 3 batteries, meaning that some of your batteries get overcharged and some get undercharged. NiCd and NiMH batteries also benefit from an occasional full discharge, which most normal battery chargers won't do. If you're anything like me you'll end up with a lot of rechargeable batteries, none of which end up being charg ...
Read more

›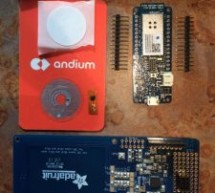 You just say what the thing does and then you add '-er'." Replenisher keeps your fridge, office...stocked! Just scan! "I'm going on break! Story TL;DR; This project utilizes the AmazonDRS Arduino library to initiate frictionless purchases on Amazon by scanning NFC tags. Looking for some help getting started with AmazonDRS Dash Replenishment for Arduino and still need to get your Amazon accounts setup, autho ...
Read more

›
We have been having some condensation and mould issues in our apartment recently due to, I think, the humidity levels. Our property is relatively newly built and, as such, has very good insulation properties (double glazed windows etc.). The side effect of this is that there is very little ventilation and therefore humidity rises over a period of time and water then condensates on windows causing puddles on ...
Read more

›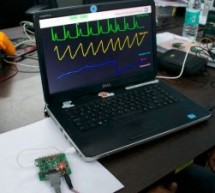 We initially made HealthyPi as HAT add-on board for Raspberry Pi. Now you can run the application on any desktop PC with a USB port. Project We introduced the HealthyPi as a HAT add-on for the Raspberry Pi, turning it into a full-featured, medical-grade open patient monitor. However, we realized later that people also wanted to use the board standalone with a Windows/Linux/Mac PC. We already had an on-board ...
Read more

›
Today I am going to show you how to make An OpenSource Arduino UNO OLED Clock That Also Measures Temperature. This project is an OpenSource and it's open to everyone. It doesn't require any special engineer skills, and will take you less than couple of hours once you have all the parts you need. This clock will not only show you exact time and date but also it will show you the ambient temperature in both F ...
Read more

›
Learn how to submit your Arduino-based project. It may even get featured on the Arduino social channels! Story Arduino Project Hub (powered by Hackster.io) is a community dedicated to discovering how fun and rewarding tinkering with electronics and software can be, so any project made with Arduino boards is welcome! Every day the Arduino Team will select some of the best tutorials and highlight them on our ...
Read more

›
We're pretty good at maintaining our code base, not so much at maintaining our office plants. We use Arduino to keep our plants alive. Motivation Here at Andium, we're super excited to have finally moved into our new office space. We've been decking it out with walls covered in whiteboards, new shiny tech, and all the comforts of home. It especially started to feel like home when we placed a handful of thes ...
Read more

›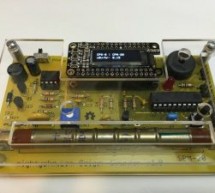 In this post I will show you how to add Wi-Fi connectivity and an OLED screen to the MightyOhm Geiger Counter kit. Lots of fun! Introduction I assembled my Geiger counter kit from MightyOhm some time ago. It's a very fun kit and the finished counter looks awesome. Oh, that Geiger-Muller tube sitting on that yellow PCB! I've always wanted to modify it somehow and add functionality. Today I realized that an A ...
Read more

›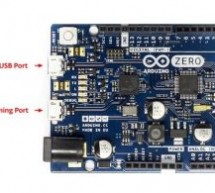 I had to delve deep into the code, but I finally got nodebots working on an Arduino Zero Story I recently received an Arduino Zero, arduino.cc's latest offering. I'd been experimenting with nodebots, so I decided my first Arduino Zero project would be a nodebot. Anna Gerber has an excellent tutorial for doing nodebots using Arduino at http://node-ardx.org/ Not only is it well written and suitable for beginn ...
Read more

›
MIT researchers have developed a new type of radio frequency identification (RFID) chip that is extremely difficult to hack. If such chips were widely adopted, it could mean that an identity thief couldn't steal your credit card number or key card information by sitting next to you at a café, and high-tech burglars couldn't swipe expensive goods from a warehouse and replace them with dummy tags. Texas Instr ...
Read more

›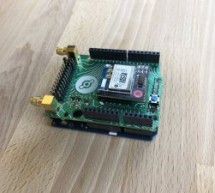 About this project Helium exists to help developers build low power, secure, connected devices. In this project, we'll walk through using the Helium Atom Prototyping module with an Arduino Zero and Adafruit Ultimate GPS Breakout to seamless send data to Azure IoT Hub and then on to a Power BI report to visualize the data. You can learn more about Helium's low power, secure, long range wireless products and ...
Read more

›