What's inside a counterfeit Macbook charger? After my Macbook charger teardown, a reader sent me a charger he suspected was counterfeit. From the outside, this charger is almost a perfect match for an Apple charger, but disassembling the charger shows that it is very different on the inside. It has a much simpler design that lacks quality features of the genuine charger, and has major safety defects. The co ...
Read more

›
Quantifying cooling A few months ago +Neil Darlow mentioned that he had replaced his Mendel90 fan with a quiet version and it seemed to give better cooling results. This made me curious because quieter fans of the same dimensions generally spin slower and produce less airflow. So I purchased one to compare but then realised I had no better way of judging its efficacy than holding my finger in the air stream ...
Read more

›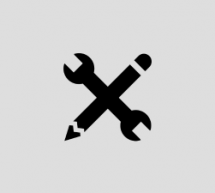 Use the PN532 NFC available on the anduinoWiFi shield to create an RFID keycard building access system. Motivation Keys are so last century, and now that you can easily replicate a physical key just by snagging a photo it might be time to upgrade our locks! This project outlines a framework for you to get started implementing your own unique locking mechanisms. In this project you'll authenticate individual ...
Read more

›
The provided software is based on USB Virtual Com Port (VCP) device. The setup is done with command line interface using terminal from any PC. The setup is stored in the internal flash and PC is not required for normal operation. The mini beacon keyer can be used when powered with 5V. For proper operation VCP driver is required. It can be downloaded from  http://www.st.com/web/en/catalog/tools/PF257938# or ...
Read more

›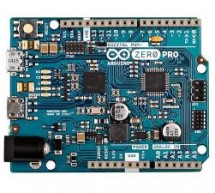 Run a powerful open source Operating System on Arduino Zero to blink an LED on the board and open up a whole world of control capabilities! Story Version: Version: 0.9.0 (latest) We decided to write an open-source, hardware-agnostic OS for commercial IoT devices that provided low level configuration options to deal with power, memory, and performance constraints across various types of micro-controllers and ...
Read more

›
Learn how to make an LED matrix controlled by an Arduino. Scroll down further for step by step photos and more details. You'll need the following parts: a prototyping board, (2) 8 pin headers, (8) 200 ohm resistors and (64) red LED bulbs. Arrange the LEDs in the board according to the design you've chosen: either common row anode or common row cathode. Solder the LEDs to the board, being careful to not to c ...
Read more

›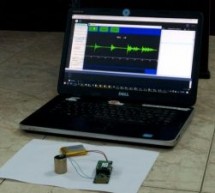 Seismic activity or "Vibrations of the earth" is measured using ProtoCentral's OpenPressure 24-bit DAQ System. Introduction A geophone is a magnetic device used to measure the Earth's normal vibrations (some abnormal during events such as earthquakes). These movements are also present when there is a small explosion (commonly used for mining and exploration purposes). The principle of a geophone is similar ...
Read more

›
Dresden, Germany - 8 February 2016 - Heliatek R&D teams reached a record conversion efficiency of 13.2% for an OPV multi-junction cell, setting a new world record for the direct conversion of sunlight into electricity using organic photovoltaic cells. The measurement was independently confirmed by Fraunhofer CSP. Thanks to the excellent low light and high temperature behavior of the organic semiconducto ...
Read more

›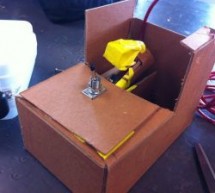 A machine that turns off the knob that you've just switched on- a ruthless battle between human and robot. Story Fascinated by this humorous anthropomorphic idea on instructables that left me philosophizing deeply about the essence of art, I decided to make this a project after witnessing many ruthless battles between human and robot on youtube. How does it work? The Arduino "listens" to the state of the sw ...
Read more

›
The other day Linda from Purchasing came to me with a problem: Lou from Operations needed to source a replacement for a shorted diode on a switching power supply. The darned thing was marked with a strange part number that no amount of Googling could decipher. There was a recognizable logo marking, but that manufacturer could not provide a data sheet. The part number was from a previously acquired company a ...
Read more

›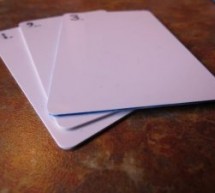 Realtime environment configuration via NDEF records and RFID tags! Just scan to change the text color! Motivation What else can we do with NFC? We've laid the groundwork for keycard access systems, initiated purchases on amazon, how about realtime configuration changes? In this write up we'll learn how to use NDEF tag formatting to store text records containing configuration information. In this case, color ...
Read more

›
Inspired by mammals' eyes, University of Wisconsin-Madison electrical engineers have created the fastest, most responsive flexible silicon phototransistor ever made. The innovative phototransistor could improve the performance of myriad products -- ranging from digital cameras, night-vision goggles and smoke detectors to surveillance systems and satellites -- that rely on electronic light sensors. Integrate ...
Read more

›