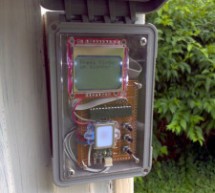 This is an electronic garage door opener designed around a SparkFun GT-511C1R fingerprint scanner. There is already a very good instructable by user nodcah that describes how to build almost this exact device, from which I took 99% of my inspiration. I'm posting this to easily share with my local makerspace, and for anyone who likes to see things done slightly differently. The door opener system consists of ...
Read more

›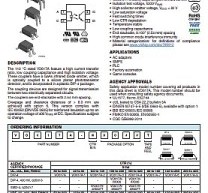 Optocouplers, also known as opto-isolators, are components that transfer electrical signals between two isolated circuits by using infrared light. As an isolator, an optocoupler can prevent high voltages from affecting the side of the circuit receiving the signal. Transferring signals over a light barrier by using an infrared light-emitting diode and a light-sensitive product, such as a phototransistor, is ...
Read more

›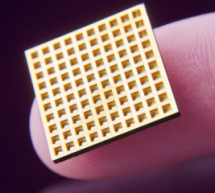 An implantable, microchip-based device may soon replace the injections and pills now needed to treat chronic diseases: Earlier this month, MIT spinout Microchips Biotech partnered with a pharmaceutical giant to commercialize its wirelessly controlled, implantable, microchip-based devices that store and release drugs inside the body over many years. Invented by Microchips Biotech co-founders Michael Cima, th ...
Read more

›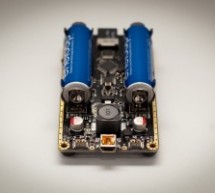 It's been a long time since I posted an update on my battery charger project (in fact it has been a long time since I have posted anything!).  I have been Very Busy with projects for my work and when I am not working for work, I am working on battery chargers.  When I am not working on battery chargers I am trying to be a good husband and father as well as find time to do things like mow the lawn or fix the ...
Read more

›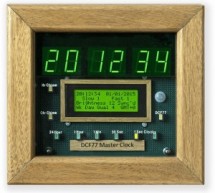 Arduino Master Wall Clock. Time displayed on large 1" (26mm) 7 segment displays with secondary 4x20 LCD information display. The clock can be used stand alone or provides the following pulses to drive slave clocks 1 sec alternating, 30 sec, 1 min , 1 hour, 24 hr, 15 min chime of quarter hours, hourly chime of hours. An Arduino 328 Microprocessor is used to decode and display time & date from the DCF77 " ...
Read more

›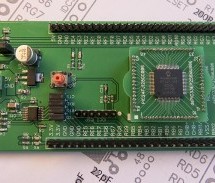 Several of our recent projects have used a 16 bit PIC24 microcontroller from Microchip.  The PIC24FJ128GC006 contains two 16-bit ADC channels which makes it useful for measuring voltages more accurately than the 10 or 12 bit ADCs you normally find on microcontrollers.  We used this microcontroller for the temperature controller on our recent Soldering Robot and are looking at using it for another project in ...
Read more

›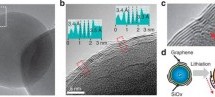 A low-magnification tunneling electron microscope (TEM) image of Gr–Si nanoparticle (NP). (b) A higher-magnification image for the same Gr–Si NP from the white box in a. (Insets) The line profiles from the two red boxes indicate that the interlayer spacing between graphene layers is ~3.4 Å, in good agreement with that of typical graphene layers based on van der Waals interaction. (c) A high-magnification TE ...
Read more

›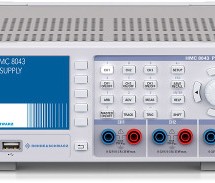 Bench power supplies aren't really pieces of kit that get your pulse racing, they just sit there doing their job, in some cases giving gentle background heating to keep the lab warm in the winter and providing enough ballast to stop your bench wobbling about too much. The traditional bench top power supply always came with a sturdy handle on the top to give you a clue that inside is some serious ironwork an ...
Read more

›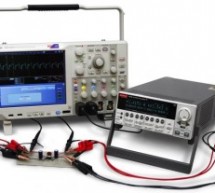 DC-DC converters are widely used components that convert DC power from one voltage to another, producing a regulated output voltage. These devices are used in many electronic products, including laptops, mobile phones, and instrumentation. Like any device, DC-DC converters need to be characterized by manufacturers and by engineers evaluating them for a design. Given the increased pressure to develop product ...
Read more

›
This is a brief review of the capabilities and ease of use of three of the most interesting, innovative and downright disruptive web-based EDA tools: EasyEDA Upverter Autodesk 123D Circuits (formerly Circuits.io) The same simple astable multivibrator circuit is entered into each tool and the design process followed through simulation (where offered), to PCB layout and Gerber download. For all of the product ...
Read more

›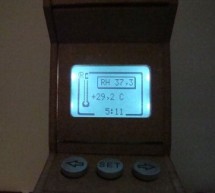 O facto de ter uma CNC disponível em casa deu-me liberdade para contruir mais facilmente e rápidamente peças que antes demorariam algum tempo a fabricar e que muito provavelmente não iriam ficar tão perfeitas. Isto fez com que novas ideias que me surgissem fossem mais facilmente postas em prática. Esta foi uma dessas ideias e que nasceu apenas pela vontade de construir uma pequena réplica de uma máquina de ...
Read more

›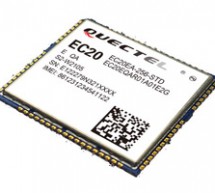 We´d like to share with you its parameters, as well as hints, which can make your work with this module easier – this is our biggest bonus to sale of modules from company Quectel. Are you interested in compatibility with previous modules? Module EC20 arises from the M10 GPRS module and the UC20 UMTS module. These modules can be designed to a PCB in a way that you have ensured variability and a possible repl ...
Read more

›