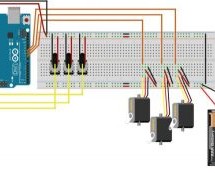 Hi there. This is my first instructable, so I hope you will be patient with me if I make any mistakes setting it up.It is written for beginners like myself, so the more advanced among you can skip a lot of this and just get to wiring it up. The goal I set myself was to be able to control the robot shown in this web site: http://bocabearingsworkshop.blogspot.co.id/2015/08... I needed to be able to control 3 ...
Read more

›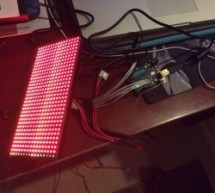 - Arduino Uno ($25) - 32 x 16 LED Matrix ($20) - Breadboard ($5) - Jumper Cables ($5) - USB A to B Cable ($3) - Computer - 5V 2Amp Power Supply ($10) - A basic understanding of coding in C In order to create this project, many physical materials are necessary, a lot of which will not be found lying around at home. In order to do this project, you should go out to computer stores or look online for these pro ...
Read more

›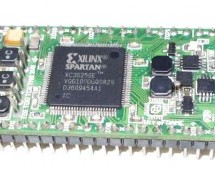 Hallo zu Deutsch Leser. Das ist mein erste Artikel auf Deutsch. I habe viel aufrufe aus Deutschland deshalb Jetzt ab, ich werde auch auf Deutsch publizieren weil ich Detusch lerne und ich möchte mehr Übungen.Jedes Artikel wird auf Deutsch und English.wenn wir Widerspruch zwischen dem Artikel auf Deutsch und Englisch haben, die English überwiegt weil meine erfahrungen auf deutsch kurze ist.      So beginnen ...
Read more

›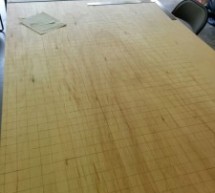 The 2014 NC Maker Faire was a huge turning point for Maniacal Labs. It was there that the idea for the AllPixel and what is now BiblioPixel got their start. It's also where we showed off our first custom-built LED display, the 24×24 LPD8806 matrix. At nearly 24 inches square, and 1 pixel per inch, it was certainly impressive. But we left the Maker Faire with a desire to go bigger. Not just more pixels… but ...
Read more

›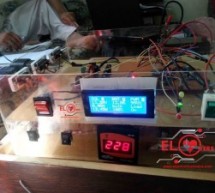 what is Mppt( Maximum power point tracking) ? "we use MPPT algorithm to get the maximum available power from the Photovoltaic module under certain conditions" How MPPT works  ? Why 150W solar panel does not equal to 150 w? For example you bought a new solar panel from the market which puts out 7 amps. under charge the setting of a battery is configured to 12 volts : 7 amps times 12 volts = 84w (P=V*I) You l ...
Read more

›
Perhaps everyone of us is familiar with a sentence mentioned in various catalogues, á la "upon request we can supply you a customized version". Naturally that sounds good, but sometimes it is associated with a significantly higher price or with a considerable minimum order quantity (MOQ). That´s why we don´t want to generalize, as every producers behaves differently, but we´d rather like to mention one conc ...
Read more

›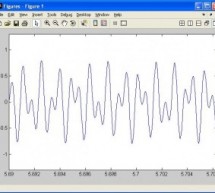 In mathematics a signal is a real function of a real variable f(t). In electronics it represents the evolution of a voltage (or a current) over the time and depends on the performances of the stage of the amplifier. Through a memory buffer, samples move to a digital-to-analog converter that produces a voltage signal, after an  amplification stage that can limit the generation of the signal. A possible analy ...
Read more

›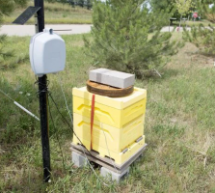 The Digital Beehive uses Wi-Fi to broadcast a beehive's weight, humidity, temperature, and battery voltage every minute to SparkFun's data channel service called Phant. The raw data can be seen here but you can view some prettier graphs of the data here on analog.io (sign-in required). On a visit to Portland, Oregon, last summer my friend mentioned he had always wanted to put a load cell under a beehive to ...
Read more

›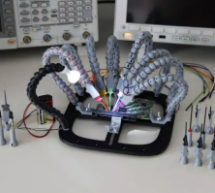 I am the Senior Analyst of the Electronic Forensics Unit of the Carabinieri (Italian Military Police) and I deal with technical investigations on seized electronic devices. I spend most of my day in a well-equipped electronic laboratory, but I was lacking a tool for performing technical assessments on printed circuit boards (PCBs). I needed a way to secure small boards on my workbench and place multiple pro ...
Read more

›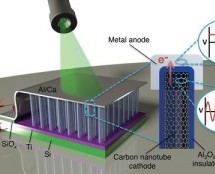 PORTLAND, Ore.--Now before you get all excited by the headline, which is not click-bait according to the researchers, a new kind of nanoscale rectenna (half antenna and half rectifier) can convert solar and infrared into electricity, plus be tuned to nearly any other frequency as a detector. The invention was made at Georgia Tech (Atlanta) and peer-reviewed in today's issue of Nature Nanotechnology. Right n ...
Read more

›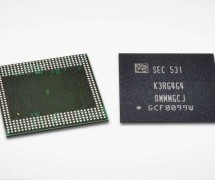 The newest LPDDR4 is expected to significantly accelerate the adoption of high capacity mobile DRAM worldwide. The 12Gb LPDDR4 brings the largest capacity and highest speed available for a DRAM chip, while offering excellent energy efficiency, reliability and ease of design – all essential to developing next-generation mobile devices. "By initiating mass production of 12Gb LPDDR4 mobile DRAM in an extremely ...
Read more

›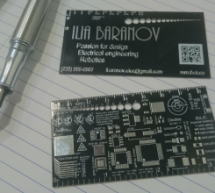 Many of you may have seen the Adafruit PCB ruler (also used by the awesome Voltera). The design was actually adapted from my own design back in University! To improve on the original idea, I have created a reference business card. Here is a computer render of the design: I wanted to show every common component I could think of, and how they relate. Often when zoomed all the way into a digital design, you ca ...
Read more

›