I often use Arduino to test out my project prototype before complete it. Sometimes, I wanted to test more than one project at the same time. I would need more Arduino, but the original Arduino is over my budget for prototyping purpose. Therefore, I decided to make my own Arduino. Some of the benefits of making your Arduino (at least for me) are it is cheap, easy, learn to design PCB and electronics at the s ...
Read more

›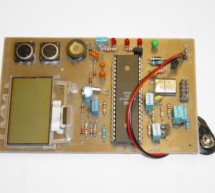 The accelerometer can measure acceleration in two axis using Analog Devices ADXL202. +-2g can be measured in each axis. Look herefor datasheets and application notes. Introduction Features - Features and functions planned Theory of Operation - Explains the software and calculations from the sensor Hardware - Hardware overview and design description. Download Schematic and PCB design can be downloaded. Shema ...
Read more

›
COLOUR SENSOR Previously I have made a colour sensor using Arduino but don't have the time to update it on my blog. Today I am going to share the details of this mini project. Basically, the sensor consists of three LEDs and Light Dependent Resistor (LDR). The LDR will detect the colour and display it to another RGB LED. Besides display it on the RGB LED, the colour will also display on PC. RGB LED is commo ...
Read more

›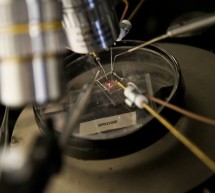 March 20, 2014 – University of Utah electrical engineers fabricated the smallest plasma transistors that can withstand high temperatures and ionizing radiation found in a nuclear reactor. Such transistors someday might enable smartphones that take and collect medical X-rays on a battlefield, and devices to measure air quality in real time. "These plasma-based electronics can be used to control and guide rob ...
Read more

›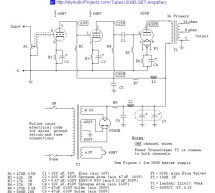 This DIY 300B triode amplifier project was completed by Stamou Tasos who is from Greece. As a thank you for the 300B amplifier schematics, Stamou has shared with us his implementation of the 300B single-ended (SE) tube amplifier schematic by J.C. Morrison. I have assisted by translating, fromating and presenting his DIY 300B triode amplifier project. - Giovanni Militano - Editor The circuit that I decided t ...
Read more

›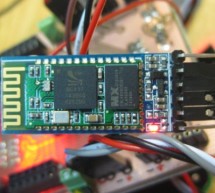 After my first post using a Bluetooth module, things have evolved a bit. The challenge with these Bluetooth modules is: they look the same, but having different firmware. I did not fully realize that until I have ordered another bluetooth module from dx.com: That module comes already on a carrier, so I assumed I can use the same driver as for my other module. I was wrong :-(. HC-05 or HC-06 My earlier modul ...
Read more

›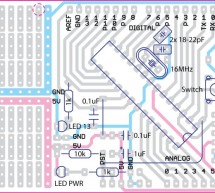 Description A minimalistic single sided Arduino compatible development board. Features Single sided PCB (easy to manufacture) Arduino compatible form factor LED's for power and pin 13 Easy to access reset switch Prototype area FTDI Connector for serial communication On board crystal with decoupling caps Minimal cost (due to PCB and component count) Development I got a request from a college student in Brazi ...
Read more

›
Description I always wanted a spot welder, so I decided to built one. I wanted to build a capacitance discharge one but I couldn't afford for the capacitors at this time. So this is a controller for a dual pulse spot welder with some few extras: - It has a zero cross detector. You could power the transformer at zero cross or dim the transformer if you like - The transformer is triac controlled - It has an h ...
Read more

›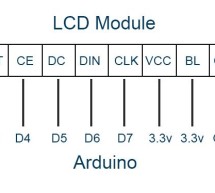 We purchased one of these very cheap, very cool 84×84 LCD backlit screens off of eBay a couple of weeks ago. It's a very nice product for adding visual elements to your projects at a very low price. We paid £3.89 for the screen and it was delivered a few days later. Take a look below for connection instructions and example code from Adafruit on how to get this up and running with your Arduino. So What do I ...
Read more

›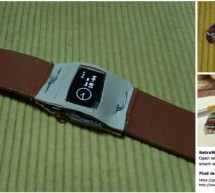 Most IT companies participate in the race to grab people's wrist. A smart watch becomes the most significant item in a wearable device category. You can easily find this mood in this link, there are tons of smart watches. But here is a simple way to evaluate smart watch's future on your own. Make it! With Arduino micro-processor and Android, I made a simple smart watch and named it "Retro Watch". You can do ...
Read more

›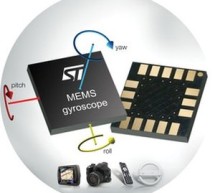 Description: The MS5637 is an ultra-compact micro altimeter. It is optimized for altimeter and barometer applications in Smart-phones and Tablet PCs. The altitude resolution at sea level is 13 cm of air. The sensor module includes a high-linearity pressure sensor and an ultra-low power 24 bit ΔΣ ADC with internal factory-calibrated coefficients. It provides a precise digital 24-bit pressure and temperature ...
Read more

›