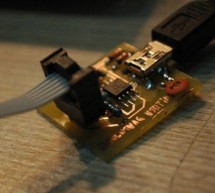 Dear Adafruit, Sparkfun, Radioshack, and hobbyist companies of the like, I'm a high-schooler with zero dollars in the bank. I can't really afford to buy a $60 Arduino from RS when I could buy it for $15 on ebay, from Shenzhen or Hong Kong. I understand that I am hurting your business by not buying your products, but by doing so I educate myself and others. I just want to say thank you for teaching me how to ...
Read more

›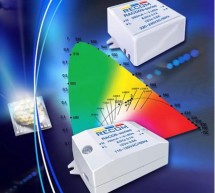 When engineers consider offline switchers for systems ranging from telecom and datacom equipment to PCs and industrial supplies, they mainly think of bulky AC/DC front-end solutions in a variety of forms such as bricks, modules, and open-frame. However, there are many applications where offline switchers powered by AC mains are needed in small packages or must occupy a small space on the motherboard. Some e ...
Read more

›
Hello, in this project i want to show and explain you a range sensor with ultrasonic and a 20x04 lcd screen. I wrote the code for this project myself and added lots of comments, so that everybody can understand it and use it for other projects (maybe a light range sensor?!). It is easy to build and much more easier to program, it just requires a few cheap parts and can run on battery, for a portable rangefi ...
Read more

›
Use a ATTiny85 (can be ATTiny45, ATTiny44) to make an Arduino just for US3.00 and name it as Tiny Arduino. Tiny Arduino have only eight pins as shown in figure above, Pin4 is ground (Gnd), Pin8 is 5V (Vcc), Pin1 is Reset, Pin2 and Pin3 originally used to connecting the Crystal. In order to utilize all the IO, the internal oscillator (RC Oscillator) is used to replace the external clock which require a cryst ...
Read more

›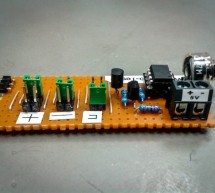 Hello, in this project I want to show you how to build a PWM generator with a Attiny processor. It is very easy to build and a nice project for starters as also for professionals. You will need some electronic knowledge and some knowledge about Arduino. It wont be to hard, because i already wrote a code for the Attiny, which you can use. This PWM generator also works as servotester, it supports all kinds of ...
Read more

›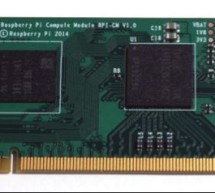 As regular readers will know, it's been a busy time here at Pi Towers recently with the launch of our new website, free educational materials and £1m education fund. On the engineering side of things we've also been very busy over the past year, and not to be outdone by the education team, we are ready to take the wraps off something special, this time aimed at business and industrial users. From humble beg ...
Read more

›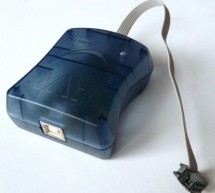 Once you start building something with microcontrollers, one thing you need to take in to account is programming adapter. This is a device which allows to upload compiled code in to chip. I don't know if this is still a fun to build your own DIY programming adapter which is not guaranteed to support all chips nor it will be safe and reliable. AVR microcontroller niche is one of most interesting when talking ...
Read more

›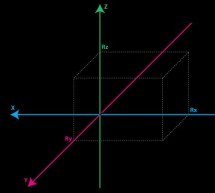 Introduction This guide is intended to everyone interested in in using Accelerometers and Gyroscopes as well as combination IMU devices (Inertial Measurement Unit) in their electronics projects We'll cover: What does an accelerometer measure? What does a gyroscope (aka gyro) measure? How to convert analog-to-digital (ADC) readings that you get from these sensor to physical units (those would be g for accele ...
Read more

›
Do you need a quick and easy way to program AVR chips. Did you know you can use your Arduino and the Arduino IDE? This Arduino shield makes the process much easier. You can: Burn a bootloader onto a replacement Atmega328 for your UNO. Make a stand-alone Atmega328 breadboard project. Use inexpensive Attiny chips for smaller projects. Reprogram a chip in an existing circuit with an ISP header. This shield let ...
Read more

›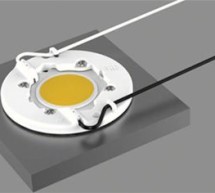 By Steven Keeping Contributed By Hearst Electronic Products 03/11/2014 Until recently, a lighting designer looking to take advantage of the efficacy, longevity, and robustness of LEDs for his/her next luminaire was faced with some key challenges. Among the toughest of these was the need to work out how many discrete LEDs were required to achieve the required "lumen density" (light output per unit area) for ...
Read more

›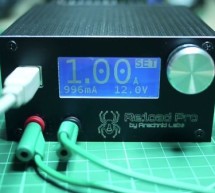 A constant current load for testing your projects. 6 amps, 60 volts and 25 watts in a workbench-friendly package with a USB interface. What is the Re:load Pro, and why do I need one? The Re:Load Pro is an active load. It acts as a current sink, always drawing the same amount of current regardless of the voltage across it. Active loads are incredibly useful for all sorts of electronics testing requirements. ...
Read more

›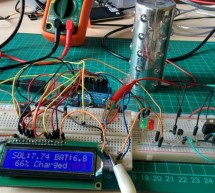 In my previous instructables I described the details of energy monitoring of a off grid solar system.I have also won the 123D circuits competition for that.You can see this ARDUINO ENERGY METER. Please vote for me..... In solar power system, charge controller is the heart of the system which was designed to protect the rechargeable battery .In this instructables I will explain the PWM charge controller. In ...
Read more

›