Digital tachometer using arduino plus speed control. Tachometer is a device used for measuring the number of revolutions of an object in a given interval of time. Usually it is expressed in revolutions per minute or RPM. Earlier tachometers purely mechanical where the revolution is transferred to the tachometer through mechanical coupling (cable or shaft) , the rpm is determined using a gear mechanism and i ...
Read more

›
Overview This project started out from a need build a simple device for monitoring the CAN bus. I chose the NUC140LC1CN 32K Cortex-M0 microprocessor from Nuvoton for major reason - it has both USB and CAN peripherals. Features Simple design Compatible with the LAWICEL CANUSB protocol Exposing itself as USB FTDI device Supporting CAN 2.0A 11-bit and CAN 2.0B 29-bit frames Has internal FIFO CAN message buffer ...
Read more

›
Whether engineer, hobbyist, or maker, we've happily watched as chipmakers and third parties alike have come to their senses in recent years and cooked up a smorgasbord (smorgasboard?) of low-cost microcontroller devboards – in some cases, very low cost, like TI's $4.30 MSP430 board. More recently, we've seen ARM Cortex kits for $10-$50, the flowering of the whole Arduino ecosystem, and of course, the Raspbe ...
Read more

›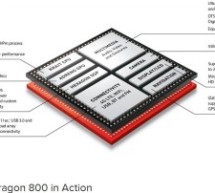 Description The LM49155 is a fully integrated audio subsystem designed for portable handheld applications such as cellular phones. The LM49155 combines a Noise Suppression microphone amplifier, a 1.35W mono class D amplifier with ALC, class AB earpiece driver with AGC, a high efficiency, stereo, ground referenced headphone amplifier with click pop suppression and I 2C modes select and volume control. ...
Read more

›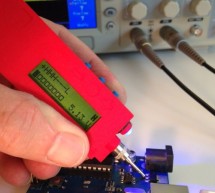 tiq - see what's happening inside your Arduino, RasPi, robot or 3D printer - no settings, just probe and tiq tells you - automatically! tiq - high-performance debugging without adjustments or range switching tiq is designed to be the first tool you'll use when chasing issues in your electronic project, Arduino, Raspberry Pi, internet-of-things-thing or robot - automatically giving you fast, detailed informa ...
Read more

›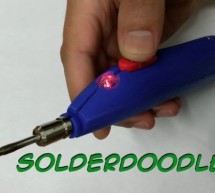 What is Solderdoodle? Please click below to visit our Kickstarter project page for Solderdoodle and pre-order a production model! https://www.kickstarter.com/projects/249225636/solderdoodle-open-source-usb-rechargeable-solderin Solderdoodle is a portable, cordless, USB rechargeable soldering iron. It is based off my original Open Source project: "Solar Powered Soldering Station" http://www.instructables.com ...
Read more

›
Here's something I've been working on for a while.  It's a digital guitar effects processor based on a PIC32MX. It started with a conversation with my brother John. We were playing with my mini drum-machine, using the tune mode to mash the hell out of the samples whilst running it though his bass guitar amp with some heavy feedback.  It sounded pretty cool, very NIN and got us onto the idea of making a digi ...
Read more

›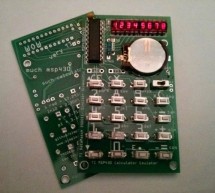 MSP430G2452 acting as a TMS0803 calculator chip. Emulates TI DataMath 2500II and Sinclair Scientific Calculators. Description I got introduced to a web based calculator emulation via this thread in 43oh.com forum. I got interested and start playing w/ the idea of implementing the emulation on an msp430, my code is based on Mr Ken Shirriff's work from the following pages. TI DataMath 2500II emulations Sincla ...
Read more

›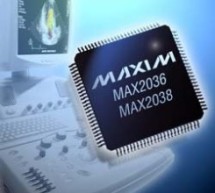 Analog Devices is aiming to win designs in both high end and low power portable systems with its latest 8-channel ultrasound receivers. The company's moved to a silicon germanium (SiGe) process technology to achieve the necessary combination of performance and low power in its latest generation of ultrasound receivers. "Ultrasound equipment designers must continually balance new and changing demands for hig ...
Read more

›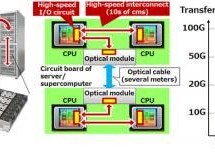 Fujitsu Laboratories Ltd. today announced the development of a receiver circuit capable of receiving communications at 56 Gbps. This marks the world's fastest data communications between CPUs equipped in next-generation servers. In recent years, raising data-processing speeds in servers has meant increasing CPU performance, together with boosting the speed of data communications between chips, such as CPUs. ...
Read more

›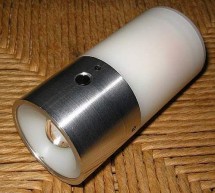 Building flashlights seems to be a fixation of mine. I built my first one at age 5 or so, and now that I'm nearing ten times that age, I'm still building flashlights. This time the project of choice was a high power LED flashlight with several interesting features: - It uses a Cree X-lamp high power LED; - It drives the LED at two power levels; - The LED current is regulated; - It uses rechargeable AA batte ...
Read more

›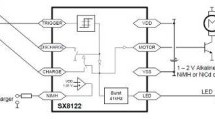 Semtech has introduced an analogue timer chip that runs from 0.9V, but can drive LEDs at over 3V. Called SX8122, to the timer it adds: a simple battery charger, a boost converter, and a power-down controller. "It is designed for on/off button debouncing, delayed start-up timing, programmable sequencing and timing-out in toys, remote control, electric toothbrushes, buzzers, and LED pointers," said Semtech. T ...
Read more

›